This was the scene on Friday morning as people arrived at a farm in Berkshire for the first "Big Tent Ideas Festival," the so-called Tory Glastonbury.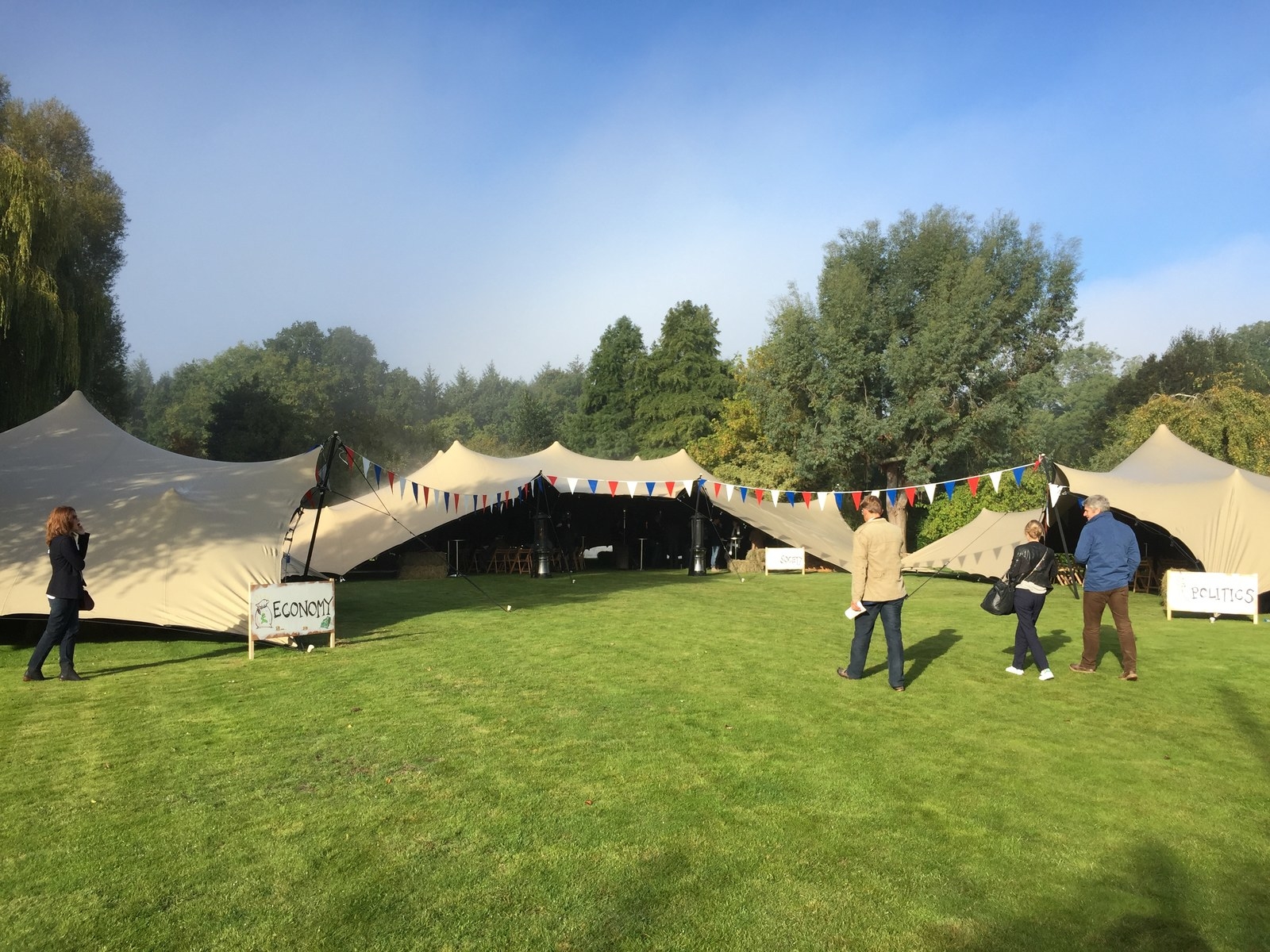 It was a one-day political jamboree for centre-right Conservatives to get together and brainstorm ideas for rejuvenating their party and reaching out to young voters who overwhelmingly supported Jeremy Corbyn at June's general election. The event was held on the front lawn of a wealthy businessman who is friends with the founder.
This is the founder, George Freeman. He's the MP for Mid Norfolk, and one of a group of centrist Tories desperately worried that an entire generation of people now think their party is too toxic to vote for.
Freeman, who chairs Theresa May's domestic policy board, hatched the ideas festival as the first phase in a wider plan to build a centre-right movement within the Conservative party. The plan was to generate some publicity and goodwill so that he could attract 40-50 Tory MPs to a centrist "ticket". That, the thinking goes, would give him leverage in the coming fight over the Conservative party's strategic direction and leadership, and stop it being taken over by die-hard Brexiteers on the right.
Initial media reports said Freeman organised the event in response to the adulatory reception Corbyn received at Glastonbury in June. One newspaper called it the Tory Glastonbury, and the nickname stuck.
Actually, Freeman came up with the idea months earlier, before the general election.
Everybody took the piss because, well, come on. A bunch of old white Tories in a paddock talking about how to win over young people?
It seemed a desperate attempt to appear hip and relevant – the sort of ridiculous gimmick dreamed up by Stewart Pearson in The Thick of It.
Of course, the event really wasn't anything at all like Glastonbury. There were only a few hundred people. And there was no mud. And no bands. And barely any music. Although, the violinist was a nice touch.
The event was more like the Great British Bake Off meets University Challenge, Freeman said. Another Tory MP compared it to the next-day brunch after a posh friend's wedding, and that captured the vibe pretty well.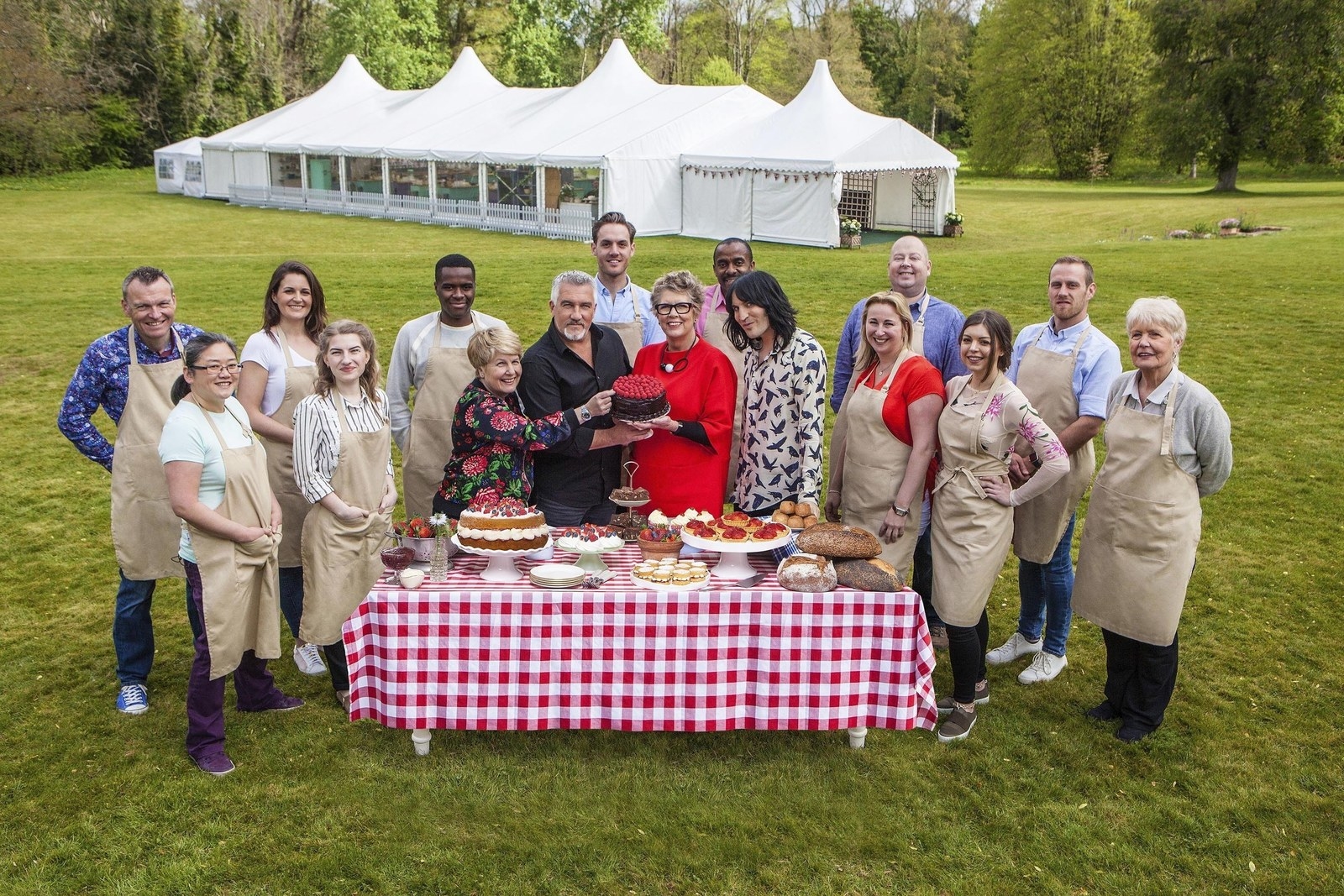 Quite a few of the attendees were actually under 35.
The crowd was a little more diverse than you typically get at Conservative party events, though there was still a disproportionately high number of Barbour jackets and hereditary peers in the crowd. "A bit male, a bit pale," one of the organisers said.
There were three tents, dedicated to different themes, where people broke into groups to debate policy issues like the impact of artificial intelligence on workers and childhood obesity.
There was plenty of anxious talk about how bad it's going to be when Jeremy Corbyn turns Britain into Venezuela. Quite a lot of people there seemed to think Labour will win the next election.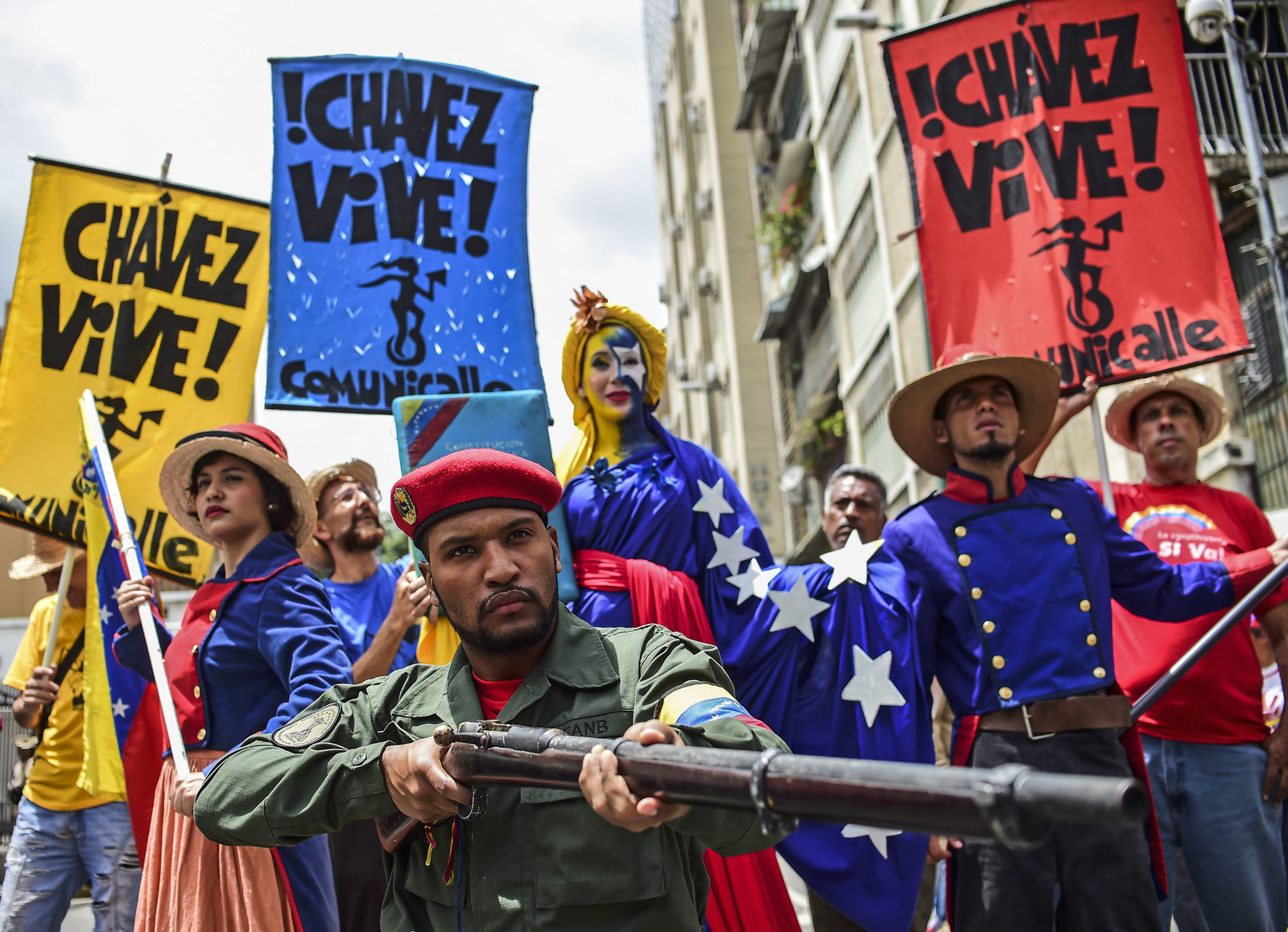 Several Tory MPs came, including some of the rising stars of the new generation. James Cleverly. Tom Tugendhat. Bim Afolami. But no cabinet ministers were in sight.
There were a few non-Conservatives who were invited to give an alternative perspective, like the Labour peer Andrew Adonis and the former Apprentice star Michelle Dewberry.

The headline act was a talk with the 73-year-old Conservative philosopher Roger Scruton.
They put on an excellent lunch.
And then the sessions paused while everyone watched their party leader, Theresa May, give a speech about Brexit. Frankly, they didn't seem all that excited about it.
Then the sessions resumed. This much was plain: The party's search for a revival strategy is pretty desperate.
Freeman is hoping the festival would produce a handful of credible policies that could underpin his centrist renewal movement. Listening to the speakers and talking to people in attendance, there were plenty of provocative conversations about what's wrong with the party -- and with capitalism -- that would have resonated with some Corbyn supporters. It's obvious they're a long way from finding a winning solution.

But the point of the ideas festival was more to get those conversations started, Tory MPs explained. James Cleverly told BuzzFeed News: "If we tried to come up with answers very quickly they'd probably be the wrong answers."
For all their worry about the state of their party, the mood among the crowd actually seemed really positive. Sceptics were impressed. Several MPs who weren't there, including some ministers, tweeted congratulations to Freeman.
Even the journalists who'd turned up expecting the event to be a gigantic embarrassment said it had gone pretty well.
Freeman is planning to host the festival again next year and wants to expand it. He'll make it open to the public, selling tickets to anyone who wants to come.
Will it trouble Jeremy Corbyn? Hardly.