"Labour is ready," Jeremy Corbyn told a packed hall of Labour delegates as he brought the party's annual conference to an end with a long, confident speech on Wednesday.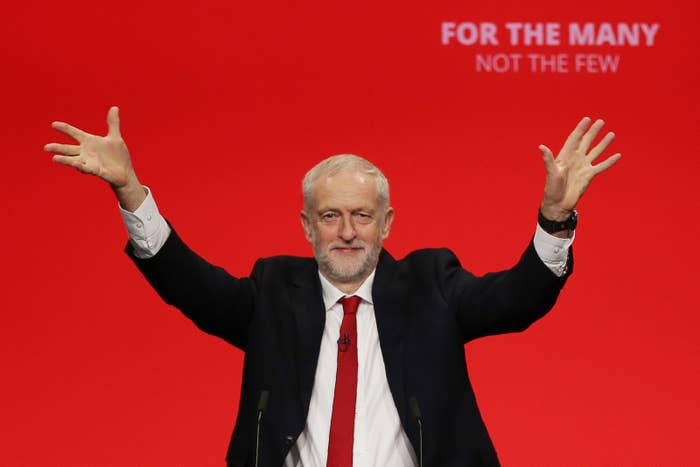 It was a striking contrast to Corbyn's last conference address. Following a better-than-expected result in June's election, the party is emboldened, convinced it's on the verge of taking power. "The Labour campaign machine is primed and ready to roll," Corbyn said.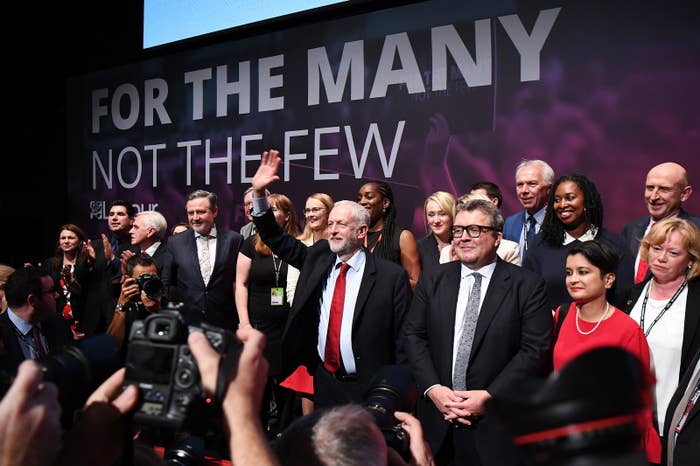 There were some stinging digs at the Tories.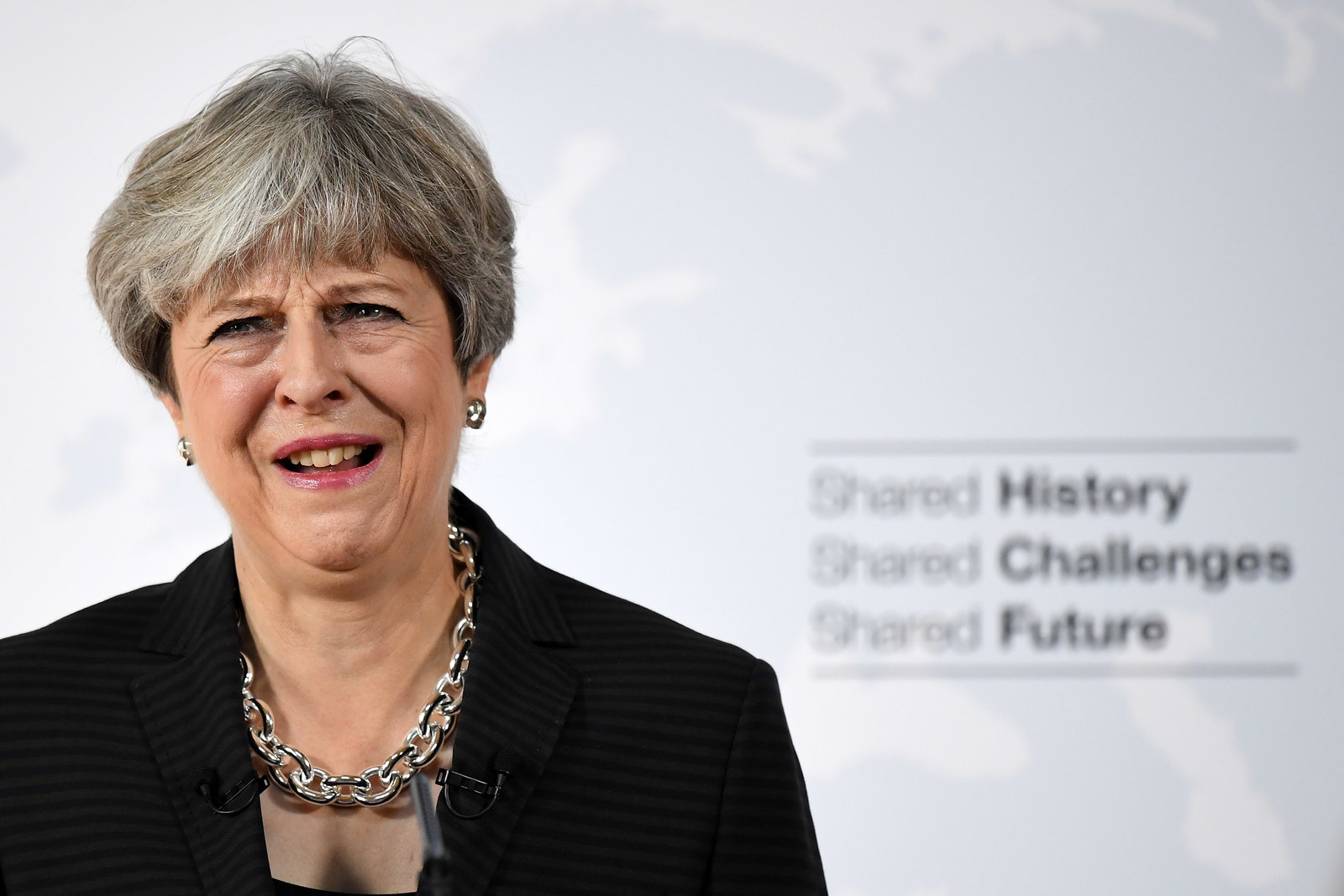 "We are ready, and the Tories are clearly not," Corbyn said. "They're certainly not strong and they're definitely not stable. They're not remotely united. And they're hanging on by their fingertips."

He ridiculed the Conservatives for their disunited cabinet, for relying on the support of the DUP to govern, and for ditching numerous policy promises they made during the campaign. "The reality is that barely three months since the election this coalition of Conservative chaos is tearing up its manifesto and tearing itself apart," Corbyn said.
Labour, he added, is now setting the national policy agenda.
Then Corbyn rounded on the press for "trashing Labour at every turn". Pointing out that the Daily Mail ran a 14-page hatchet job on him before the election, Corbyn dared the newspaper's editor: "Next time, please could you make it 28 pages?"
His standout line on policy was on social housing. Too many regeneration projects resulted in "forced gentrification and social cleansing", Corbyn said. He pledged that, if elected, Labour would make it harder for big developers to get approval.
"Regeneration under a Labour government will be for the benefit of the local people, not private developers, not property speculators," Corbyn said, taking a swipe at some of the Labour-held councils in London that have approved such big schemes.

"First, people who live on an estate that's redeveloped must get a home on the same site and the same terms as before. No social cleansing, no jacking up rents, no exorbitant ground rents. And second councils will have to win a ballot of existing tenants and leaseholders before any redevelopment scheme can take place."
One of the biggest cheers was when Corbyn said he'll bring utilities like water and energy companies back into public ownership.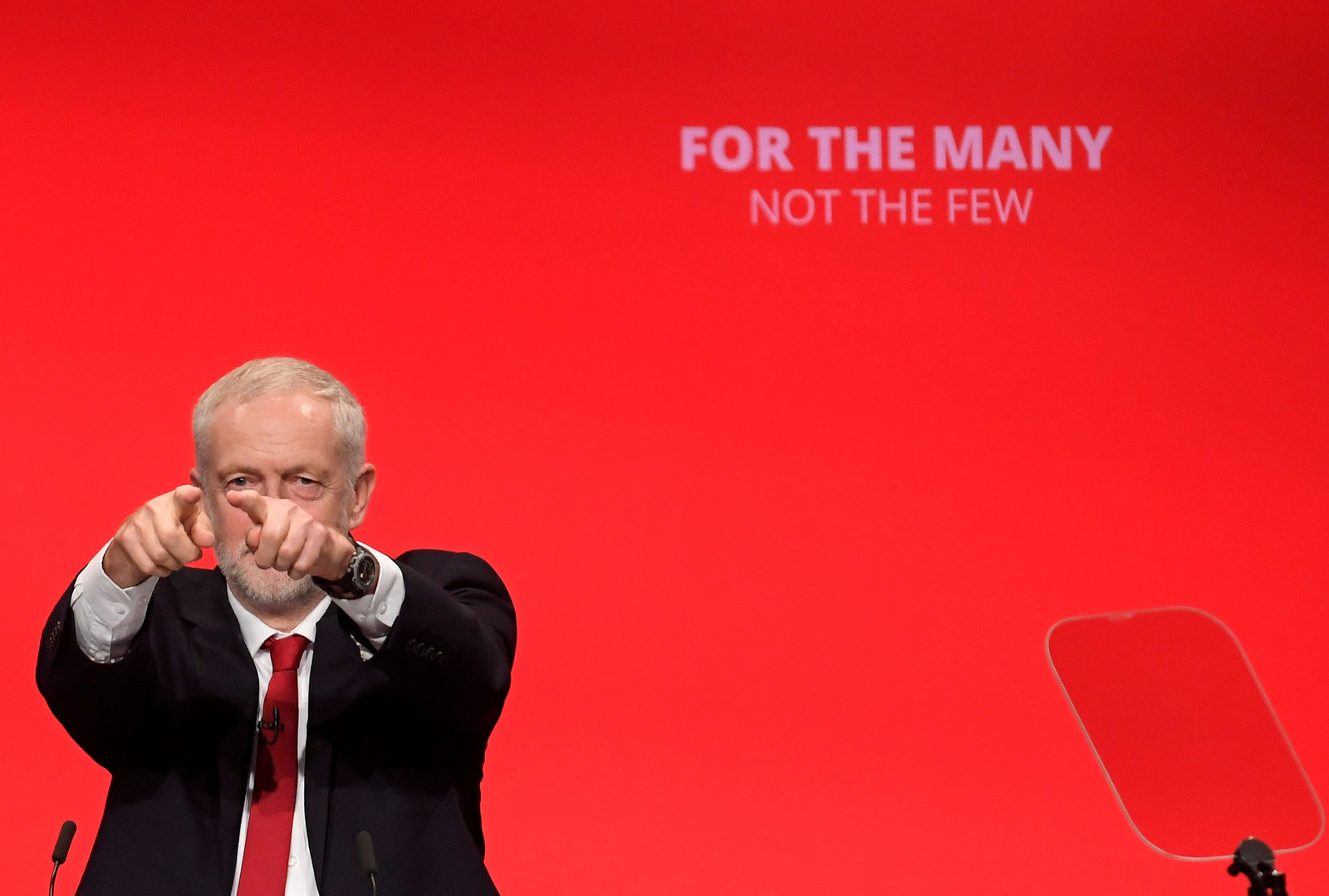 "Now is the time that government took a more active role in restructuring our economy," he said. "Now is the time that corporate boardrooms were held accountable for their actions. And now is the time that we developed a new model of economic management to replace the failed dogmas of neoliberalism."

Business groups were worried.
Dr Adam Marshall, director general of the British Chambers of Commerce, said: "Jeremy Corbyn's speech will have done little to reassure companies already worried about widespread state intervention, nationalisation, and the radical increases in taxes and costs they could face under a future Labour government."
Some things were notably missing from the speech, including any attempt by Corbyn to directly address concerns about anti-Semitism. He also glossed over internal divisions about Brexit, insisting that only Labour can unite Leavers and Remainers.
He also sang happy birthday to Diane Abbott.
Abbott got a standing ovation when Corbyn called out the online abuse she had faced.
Corbyn said Labour would change the law to make it easier to for people waiting for organ transplants to find donors.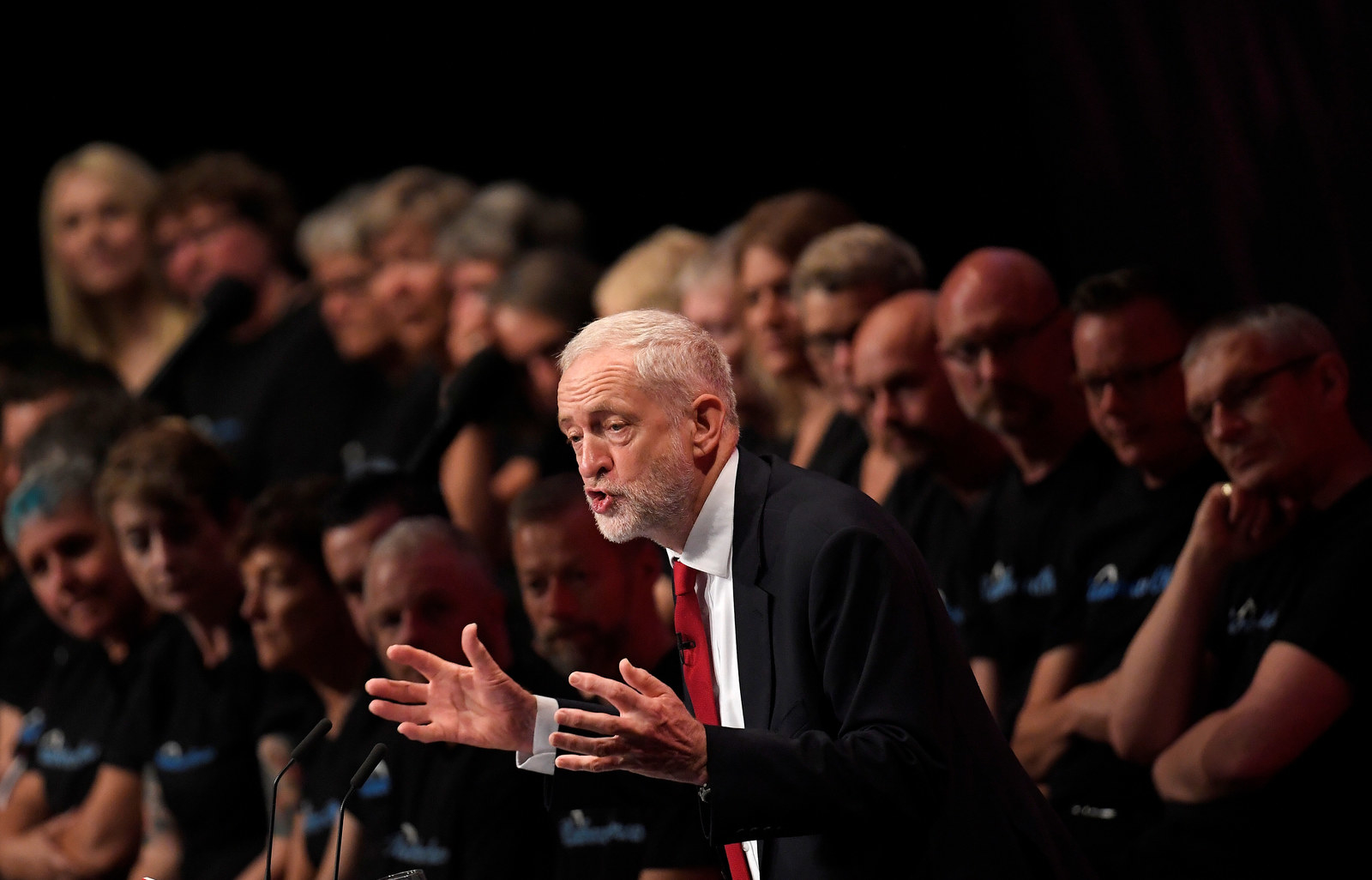 He pledged to set up a National Education Service to retrain millions of people, to prepare for a future where things are done by robots instead.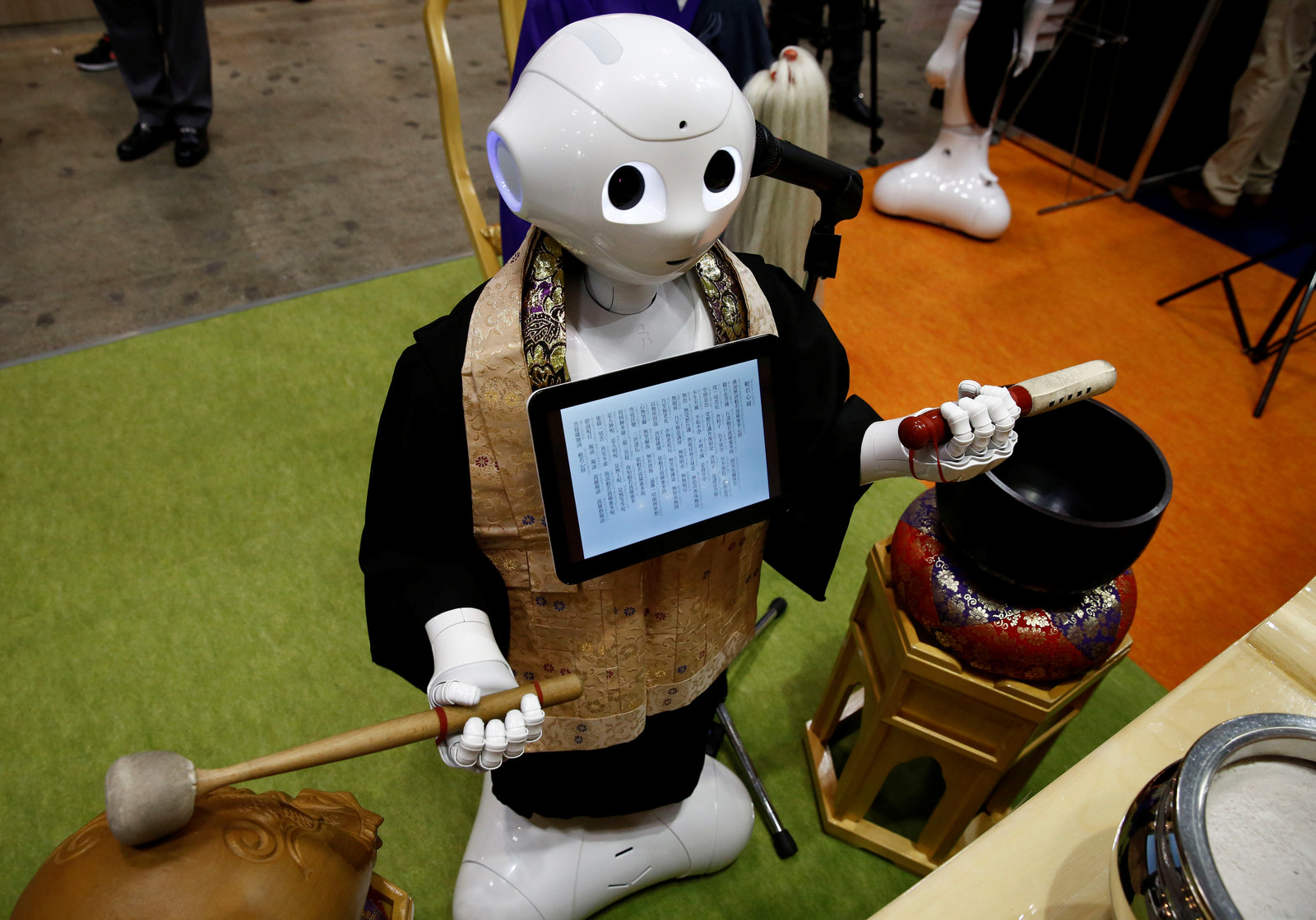 Corbyn also had a dig at US president Donald Trump's "deeply disturbing" foreign policy, and said a Labour government would actively work to promote human rights around the world.
"Democracy and human rights are not an optional extra to be deployed selectively," Corbyn told the hall. "So we cannot be silent at the cruel Saudi war in Yemen, while continuing to supply arms to Saudi Arabia, or the crushing of democracy in Egypt or Bahrain, or the tragic loss of life in Congo."
Yesterday, anti-arms campaigners criticised the party for allowing BAE Systems, which makes weapons for Saudi Arabia, to advertise in the main entrance to the conference. Corbyn declined to comment.
Corbyn called on Aung San Suu Kyi to end the violence against Rohingya Muslims in Myanmar.
This time, Labour MPs all seemed to be fully behind their leader.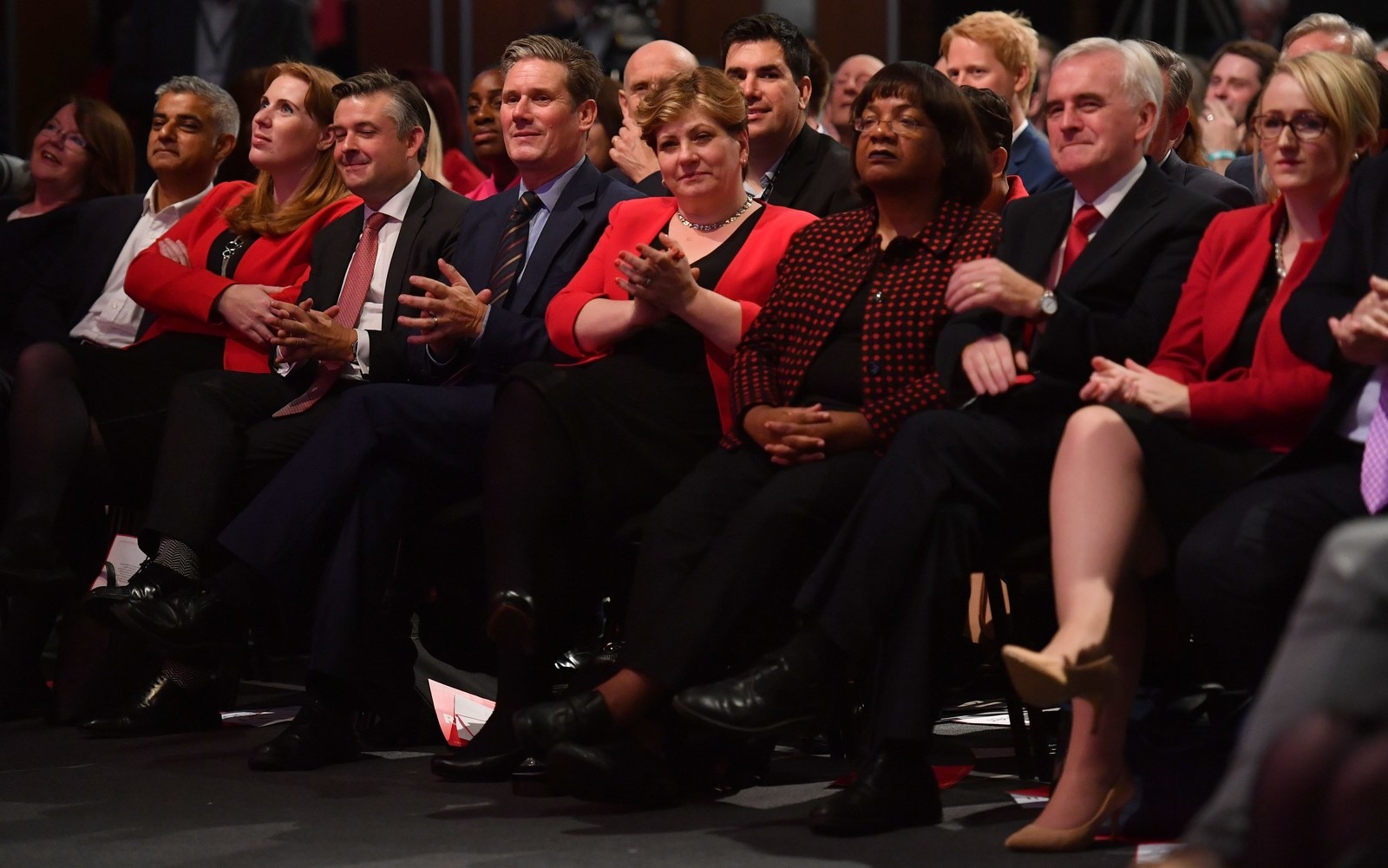 The speech was "absolutely brilliant", Angela Rayner, the shadow education secretary, told BuzzFeed News. "Really grown-up, shows that he's the next prime minister."
Shadow health secretary Jon Ashworth said: "A very good speech showing that we've got energy, we've got answers, we've got hope."
Richard Burgon, MP for Leeds East, said: "It was an electric mood, I've never seen the party so unified. I think it's a speech that was unifying, full of hope and actually watching that people can be excited about what the next Labour government will do for the vast majority in this country."
And the party members were totally pumped.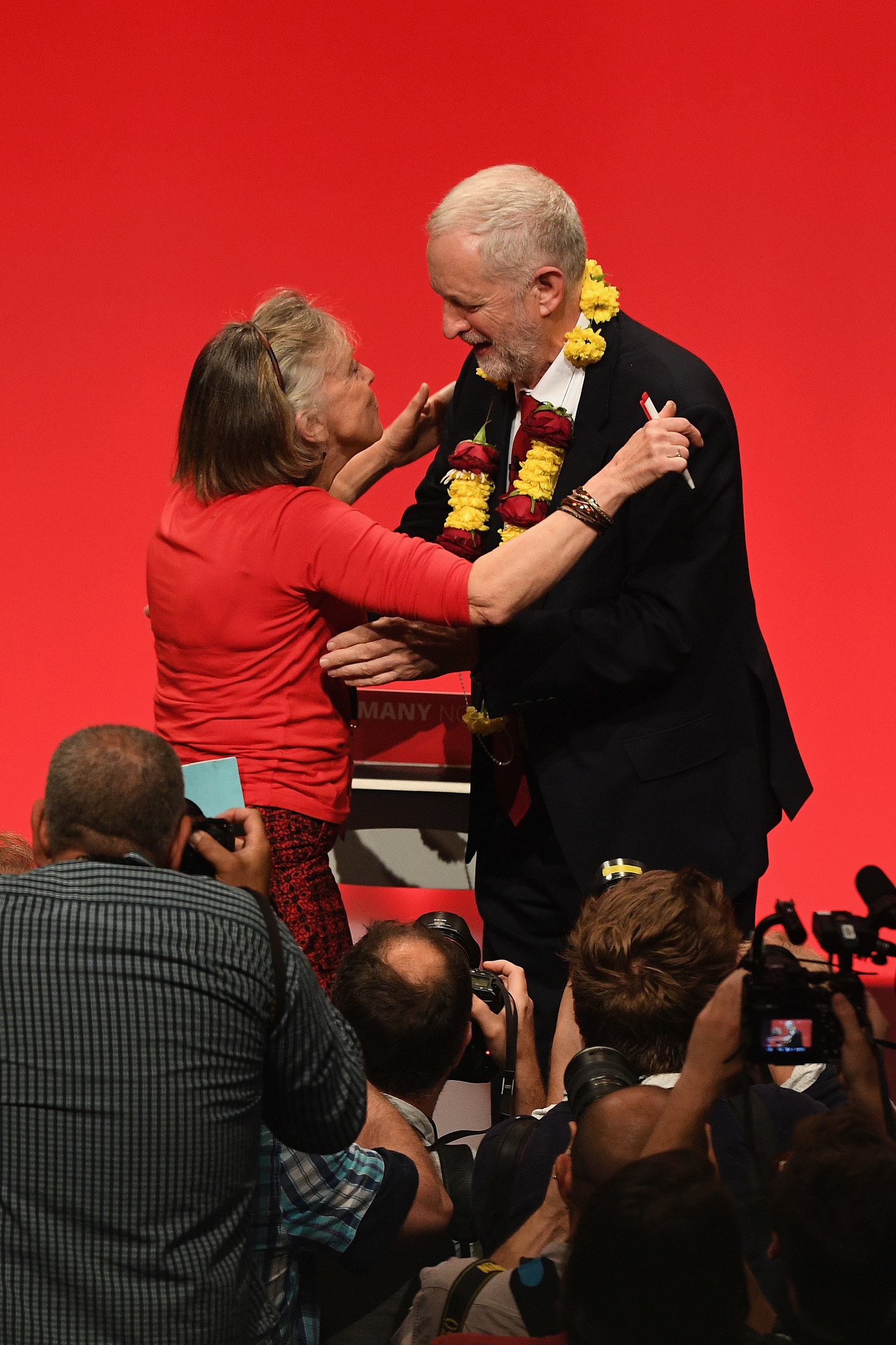 When he arrived onstage, Corbyn was mobbed by colleagues while the crowd cheered, clapped, and chanted "OHHHH Jer-em-eee Corrrrr-byn". After he finished, some delegates couldn't bring themselves to leave, and were still standing on chairs waving red Corbyn scarves in the air.