An Early Election Is Coming But Britain's Campaign Rules Are "Dangerously Out Of Date", These Campaigners Say
"We simply cannot leave it up to the likes of Mark Zuckerberg to police our electoral transparency."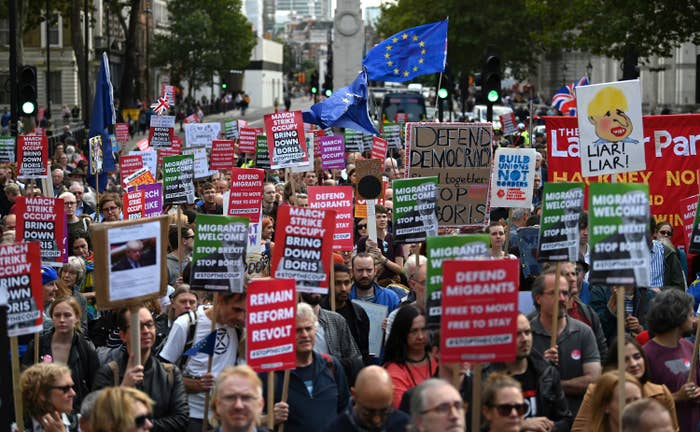 Boris Johnson, sleeves rolled up, chats to nurses on a hospital ward. Jeremy Corbyn takes notes as he listens intently to support workers at a homelessness charity. The UK's political leaders are already on the campaign trail, anticipating an early general election that will be among the most consequential — and bitterly fought — in British history.

But the prospect of a snap poll has alarmed MPs, academics, regulators, and campaigners who've long been pushing for reform to the UK's electoral system. They say the existing patchwork of campaign laws, drawn up before the internet became central to campaigning, is confusing and wildly out of date.
They believe inaction by successive governments, even after the Brexit and US Presidential campaigns three years ago raised serious questions about oversight of the political process in the digital era, has left the UK wide open to manipulation by "dark money" and hostile foreign actors.
It's now almost impossible, they argue, for regulators to ensure the integrity of the democratic process. They are calling for urgent legislation to ensure that the forthcoming poll is clean and fair.

"Britain's election laws are dangerously out of date and put the integrity of the next election at huge risk," Darren Hughes, chief executive of the Electoral Reform Society, told BuzzFeed News. "It's been nearly 20 years since our election laws were last properly updated and it's becoming increasingly clear our laws are not fit for today."
In the Queen's Speech on Monday, Johnson's government announced plans for an "electoral integrity" bill, but it focused on requiring voters to produce ID at polling booths to stop electoral fraud — a problem that the campaigners say is minuscule. The government said it will also bring forward proposals to require all political advertisements to carry "imprints" identifying who is behind them; and that it will consult on what other measures are needed to stop foreign interference in British laws.
The critics say this is too little, too late. In an analysis for BuzzFeed News, researchers for the Electoral Reform Society, Fair Vote, and Transparency International identified at least 16 glaring legal and regulatory deficiencies. The full list is here. The loopholes include:
Weaknesses in spending rules that could allow impermissible foreign donors to contribute secretly to campaigns, including by setting up a UK shell company or by parcelling their contributions into lots of small payments of less than £500 which don't legally have to be disclosed.




Campaign restrictions that only apply in the period leading up to an election, creating a regulatory black hole in which activists can soften the ground for particular causes and build big user databases without disclosing their backers or sources of funding.




Political advertising, while banned on television and radio, is virtually unregulated online. Digital technology allows campaigns to micro-target their messages to individuals on Facebook and other closed platforms in a way that is hard to track from the outside, which undermines the ability of regulators and the media to hold campaigners accountable and combat misinformation.




The Electoral Commission, the elections watchdog, has inadequate legal powers. It can't compel social media platforms to hand over information; it has to hand over criminal cases to police who often don't treat electoral breaches as a priority; and the maximum penalty it is allowed to impose — £20,000 — is too low to be a deterrent.
Facebook has introduced some measures to bring greater transparency to political advertising in the past two years, but campaigners say they're insufficient — and that in any case, politicians shouldn't rely on American social media companies to ensure that British elections are clean. "We simply cannot leave it up to the likes of Mark Zuckerberg to police our electoral transparency," Hughes said.
Rose Zussman, senior policy officer at Transparency International, added: "It's critical that Parliament takes urgent action to root out deficiencies in our electoral law at a time when democracy in the UK is under immense pressure. Leaving democratic reform on to the 'too difficult' pile for another day risks further eroding what's left of the public's trust."
Britain's electoral laws were last updated in 2000 — before the internet became central to campaigning.
In those days, campaigning was mostly conducted by the main political parties in short bursts in the run-up to an election, and they pushed their messages through leaflets, billboards, and activists knocking on doors. In the last half-decade, though, the landscape has been transformed: Digital services like Facebook, Nationbuilder, and PayPal have allowed a host of new entrants cheaply build large followings through which they can put pressure on politicians and frame policy debates.
Digital technology has in many ways been a boost to democracy, giving voters a more direct say in the political process, fostering new grassroots groups and providing new sources of income for the parties. But it has also made the system much harder to police, aggravating systemic risks that were already present and creating new ones. It has opened new cracks for dark money to flow into, beyond the scrutiny of journalists, lawmakers and regulators.
"Election campaigning has been transformed by digital developments but our electoral laws are still stuck in the 20th century," said Martin Moore, director of the centre for the study of media, communication, and power at King's College London. "Given the failure to reform electoral law, it's inevitable that digital tools will be used in ways that, for many people, will undermine the election result. Whatever the result is."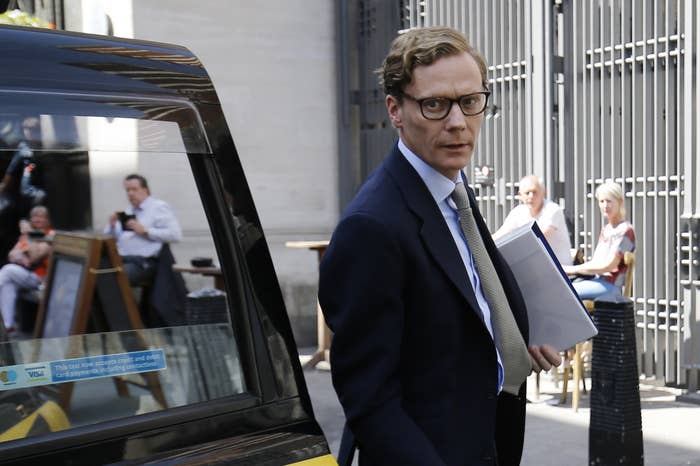 Concerns about oversight of the new landscape became acute in 2016, when misuse of data by Cambridge Analytica, spending violations in the Brexit campaign and Russian interference in the US presidential election raised serious questions about whether social media platforms were allowing dark money groups and foreign states to manipulate the political process.
More recently, aggressive campaigns by several secretive groups on Facebook raised alarm among MPs and regulators. Mainstream Network, Britain's Future, and We Are The 52% collectively spent nearly £1 million on Facebook ads lobbying MPs to support a hard break from the EU, while providing no information about the source of their funding. According to the Guardian, the accounts were associated with CTF Partners, the political consultancy run by the former Tory election strategist Sir Lynton Crosby.
Another loophole was highlighted in the run-up to the European elections in May, when Nigel Farage's new Brexit party raised more than £2 million from small donors through a PayPal mechanism on its website.
The Brexit Party only took contributions of less than £500, which aren't legally considered donations and so don't have to be scrutinised or disclosed. Critics said the funding structure could provide a way for foreign agents or wealthy individuals to secretly influence the election. The Brexit Party had not broken any rules, but the Electoral Commission said the arrangement was high risk and instructed it to improve its controls.
Over the years, parliamentary committees, regulators and other bodies have repeatedly called for the government to overhaul the electoral system. The Electoral Commission made a fresh plea for reform last week in its assessment of May's European elections. "The 2019 elections illustrate that electoral law is increasingly complex and outdated, and presents real risks for voters, candidates and campaigners, and electoral administrators," the watchdog said.
To date, however, successive governments have shown little appetite for wide-ranging changes. The case for reform is only going to become more urgent, the critics say, as technology evolves, giving campaigners more sophisticated tools for personalised targeting of voters.
"We can no longer predict how technology will evolve with AI and big data posing an imminent and plausible threat to our democracy," said Mike Harris, chief executive of the digital consultancy 89up. "We need politicians to act far quicker than they are."