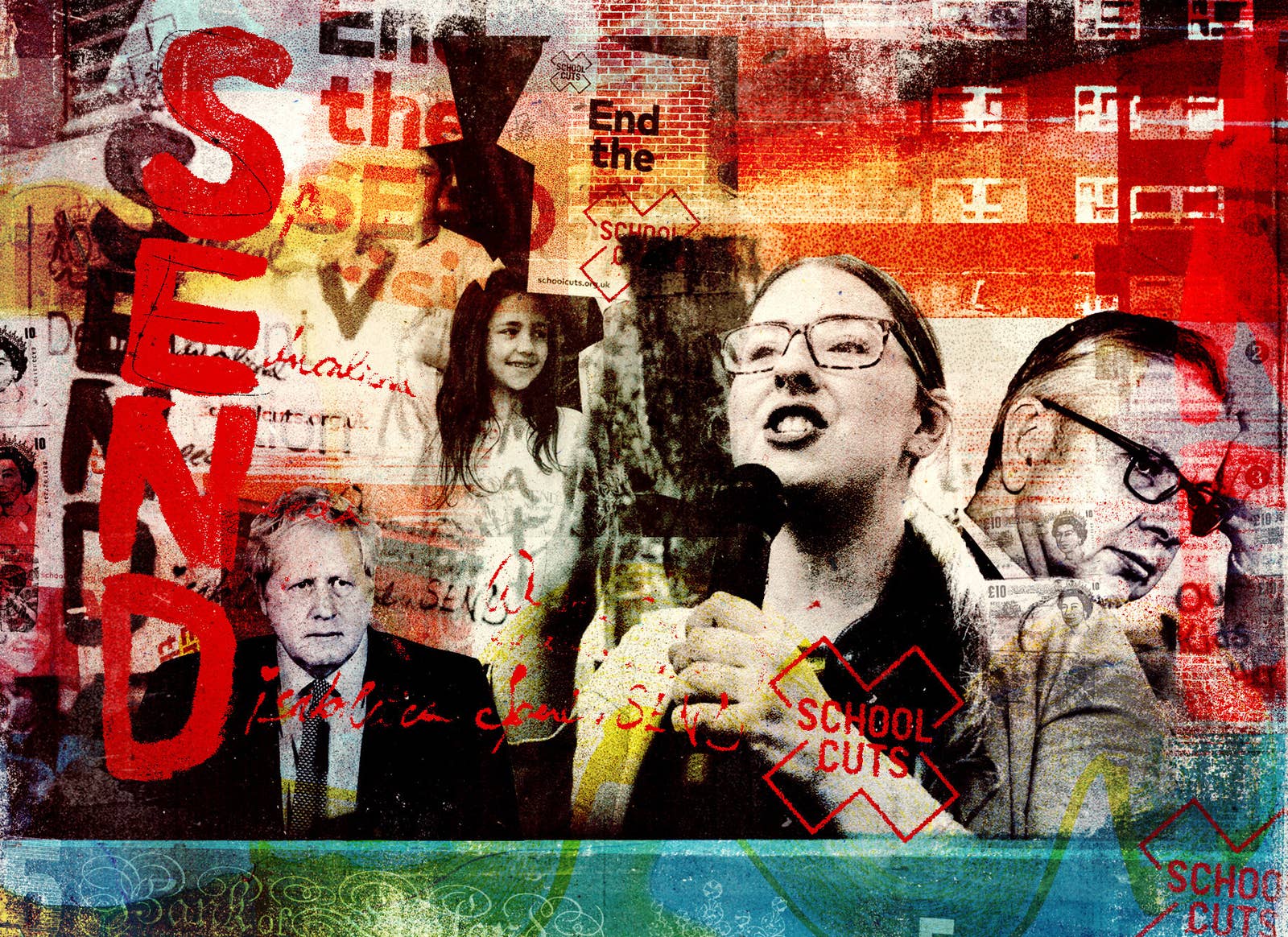 Outside a Starbucks coffee shop in rural Wiltshire, Star Painter lights a cigarette and gazes across the car park. It's a moment of calm that her circumstances don't usually allow. Kicked out of her home at 14, a single mother and heroin addict at 19, Painter has overcome extraordinary hardship to provide her two autistic children with the loving upbringing she never had. But a constant fight to give them the education they deserve has become overwhelming.
"I can't do any more of this," she says. "I'm at my breaking point."
In the East Midlands, Kathy Trent (not her real name) is in the midst of her latest dispute with a local authority she claims has badly failed her two autistic sons. Years of battling an unsympathetic bureaucracy has left her mentally exhausted, in chronic pain, and profoundly disillusioned about the way society treats its most vulnerable children. "I feel like a war veteran," she says.
In Nottingham, Buffy Iles logs into a government website to check whether any council-owned houses have become available in her area this week. For 10 months, she's been bidding for a place in social housing so that her three autistic teenage sons have a secure place to live. But on this day, again, there's nothing for them. Only one property matches Iles' criteria, and she's 30th in the queue. She's growing increasingly despondent.
"I feel I've failed my kids," Iles says. "I've struggled with every part of the system, health, education, and it's broken me as my kids don't have the future they deserve. Did I do the right things at the right times? Hard to live with that now."
Across England, thousands of parents like these are despairing about the future of their children with complex special educational needs and disabilities (SEND).
In 2014 they were promised that an overhaul of the special needs system by the Conservative–Liberal Democrat coalition would transform their lives and give their kids a brighter future. Six years later, however, many families are stuck in a bureaucratic nightmare that has dashed hopes that their children will someday live independently, and has put intolerable strain on their relationships, finances, and health.
As part of a major ongoing reporting project, BuzzFeed News interviewed around two dozen parents in different parts of the country in recent months, and they candidly described the stress they've experienced while trying to uphold their children's right to a decent education.
Some abandoned careers to look after kids who were forced out of schools. Others exhausted savings and racked up debts paying for lawyers and expert reports. Several became mentally ill because of stress. In a few cases, the pressure got to be so great that parents contemplated killing themselves.
The parents' accounts illustrate the alarming human cost of a policy that was widely seen at the time as sensible and well intentioned but was poorly implemented — and then was allowed to deteriorate for several years while Westminster was consumed by the argument about Britain's departure from the European Union.
At the time, ministers heralded the reforms underpinned by the Children and Families Act 2014 as the most ambitious overhaul of support for children with special needs and disabilities in decades. It would sweep away the complicated, disjointed, adversarial system that had prevented so many children from getting the best possible start in life: Families would be at the heart of the process. Services would improve. There would be less cost and stress for parents.
Disabled kids would finally become the "author of their own life story", in the words of then–education secretary Michael Gove.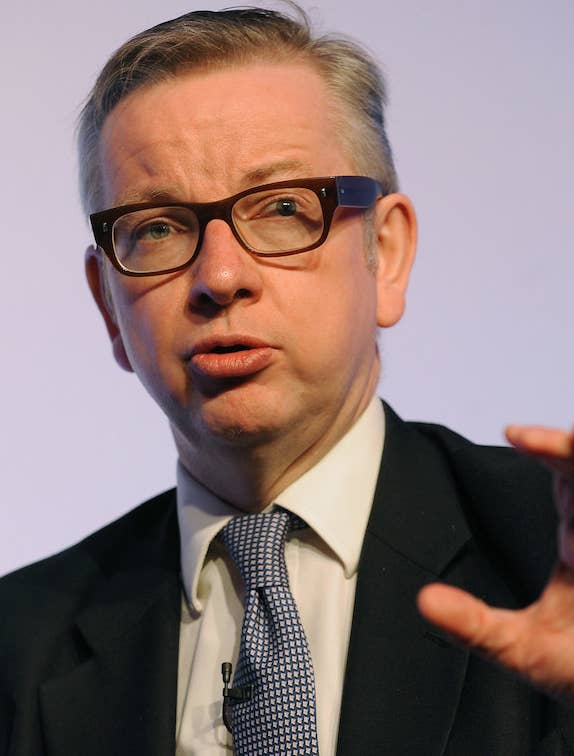 Under the new system, ministers said, children with special needs would be identified earlier; teachers, social services, and medical professionals would work together more coherently; schools would have ample dedicated budgets for high-needs pupils; and the legal right for these kids to access support would be strengthened and extended to the age of 25. Those who need the most help would be given new education, health, and care plans (EHCPs), formal documents that guaranteed the holistic support they would need to develop to the best of their abilities.

But while the government's intentions were laudable, its implementation of the new policy has failed to live up to those promises.
The Department for Education had no real plan to overcome the deep systemic problems that dated back decades: the lack of transparency and accountability in local authorities around the country, insufficient joined-up working among professionals, and a culture that too often ignored the views of parents or treated them as the problem.
And the timing of the reforms — amid sweeping cuts to public services because of austerity — couldn't have been worse. Schools and local authorities were already under severe financial pressure and weren't given enough additional money to meet the new commitments.
Six years on, the system is in disarray.
Mainstream schools have withdrawn support for disabled pupils, pushing more and more into specialist placements or out of the school system altogether. The amount of money local authorities spend on high-needs pupils is soaring, putting immense pressure on their fragile budgets. And for many parents, the bureaucracy is harder than ever to navigate.
The parents' accounts give new urgency to a mounting body of evidence about the shocking scope of the crisis. Among a stack of bleak official reports in recent months is a finding by the National Audit Office that the system is "not, on current trends, financially sustainable" and a warning by the Local Government Ombudsman that it is "a system in crisis".
In October the House of Commons' education select committee, after one of the most extensive parliamentary inquiries in recent years, said the reforms have "resulted in confusion and at times unlawful practice, bureaucratic nightmares, buck-passing and a lack of accountability, strained resources and adversarial experiences".
The scrutiny will continue in the new Parliament with an inquiry by the Commons' influential public accounts committee. It will hold the first hearing on Monday, with three officials from the Department for Education scheduled to give evidence.
"The system is in a huge mess," Robert Halfon, the senior Tory MP who chairs the education committee, told BuzzFeed News. "Every MP knows this. Every MP sees it in their constituency surgeries … It is entirely wrong. It's a major social injustice."

Boris Johnson's Conservative government sought to head off these concerns in September, before the general election campaign began, announcing that it would put another £700 million a year into special needs education and hold a wide-ranging review of how the 2014 reforms have been working.
"We're putting huge amounts into special educational needs," the prime minister said in a campaign speech in the run-up to December's general election.
But those were just stopgap measures, parents say.
Since the election, the government has gone quiet. Provision for disabled kids is just one of many pressing domestic issues that Johnson's new administration will have to grapple with, and it's far from certain that it will be a policy priority at the same time that the administration is conducting trade negotiations, reforming criminal justice and immigration, and dealing with the fallout of a global pandemic.
While parents wait for the government to publish its review of the special needs system, they say they're deeply sceptical that it will result in the sort of large-scale action required to fulfil the commitments ministers made to them six years ago. In the meantime, they say, their children continue to be denied the education to which they're entitled — and it's making them feel increasingly exhausted, abandoned, and hopeless.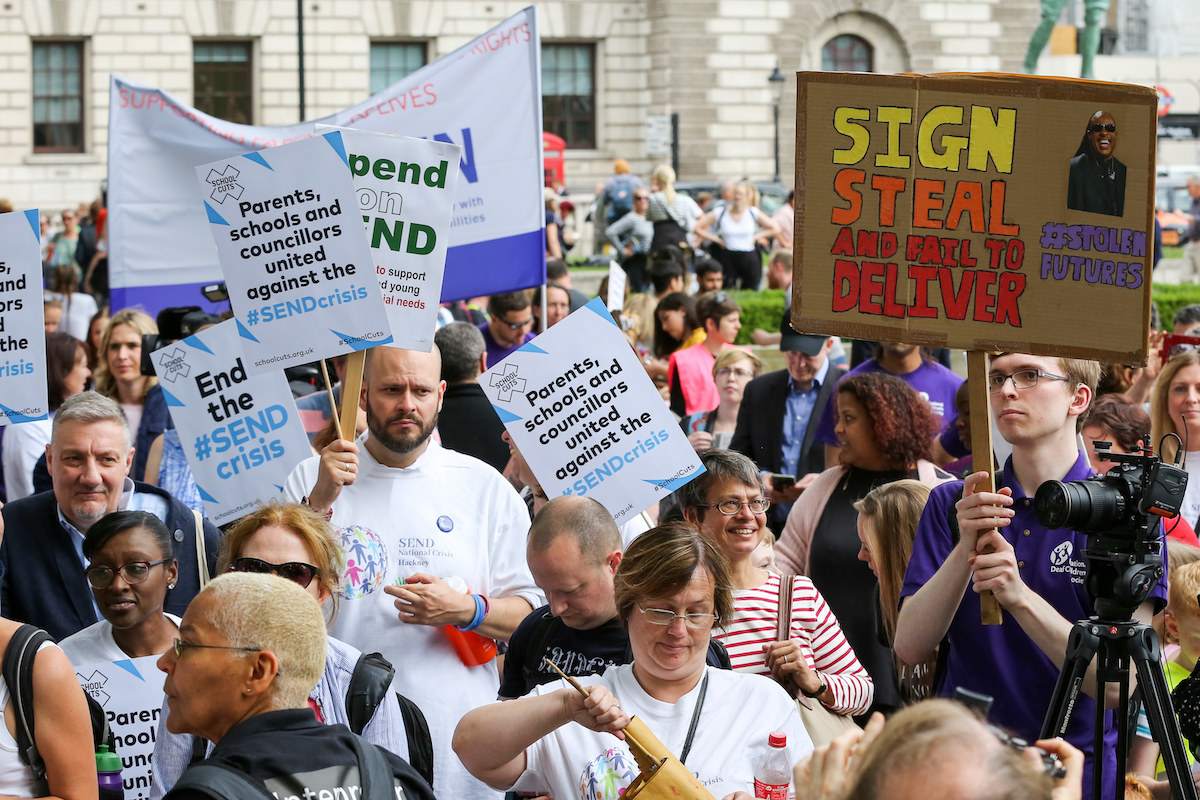 For Kathy Trent, the past six years have been anything but empowering.

A 49-year-old former civil engineer who lives in the East Midlands, Trent, has two sons by different fathers: Mark, 14, and Ryan, 10. Both boys have complex physical and mental challenges which meant they struggled to cope in mainstream schools. Trent educates them at home with the help of outside tutors. (She asked for their names to be changed and for some details to be withheld because of sensitive legal proceedings.)
Mark began displaying signs of autism and cerebral palsy while he was a toddler in nursery, Trent says. At primary school, he quickly fell behind other children his age. Like many on the autistic spectrum, Mark found it a daunting and anxiety-provoking environment, and his school seemed ill equipped to manage his situation. Teachers complained frequently about his behaviour and his moods, which became worryingly low.
Trent tried moving him to another school, but it made little difference.
Eventually Mark was diagnosed with a rare genetic brain disorder, but Trent says she had to argue for years with teachers, social workers, and doctors for the severity of his needs to be appreciated. Professionals who were meant to be on her side treated her as if she were responsible for her son's difficulties, she says.
Over the years, Trent confronted a litany of obstacles that the other parents who spoke to BuzzFeed News also described: head teachers and experts who didn't take her concerns seriously; refusals and delays when she asked for expert assessments; staff members who were underqualified and overburdened; and education, health, and social services that didn't work together as they were meant to.
"I had to fight for every inch," Trent says.
It didn't get any better after the new system was introduced in 2014, she says.
In 2015, at the age of 9, Mark had a "breakdown" and stopped going to school. He's been educated at home ever since. Trent says he'd like to go back to school someday, but his anxiety and physical needs are such that it's hard for him to even leave the house.
Trent's younger son, Ryan, also struggled at school because of sensory processing difficulties and anxiety; he has been home-educated now for more than a year. Trent says he could go back part time in a supportive environment, but there aren't any schools in the area that would suit him, and travelling to another county would be too distressing for him.
Recently, Trent says, she's been fighting with her local authority over funding that she says Ryan is entitled to receive under his education, health, and care plan. A few weeks ago, she thought they were close to reaching an agreement, but then she was told that it was being transferred to another team. More delays.
Trent is contemplating taking her case to a legal tribunal to force the council to comply.
It's just the latest in a seemingly endless series of hurdles which, Trent says, have left her depleted and profoundly disillusioned.
For all the lofty rhetoric about putting families at the heart of the new system, she believes the challenge of raising children with special needs in this country, and the level of discrimination that families face, is as great as ever.
"I have literally not seen a level of contempt for the vulnerable as severe as it is now since I was a small child in the 1970s," she says.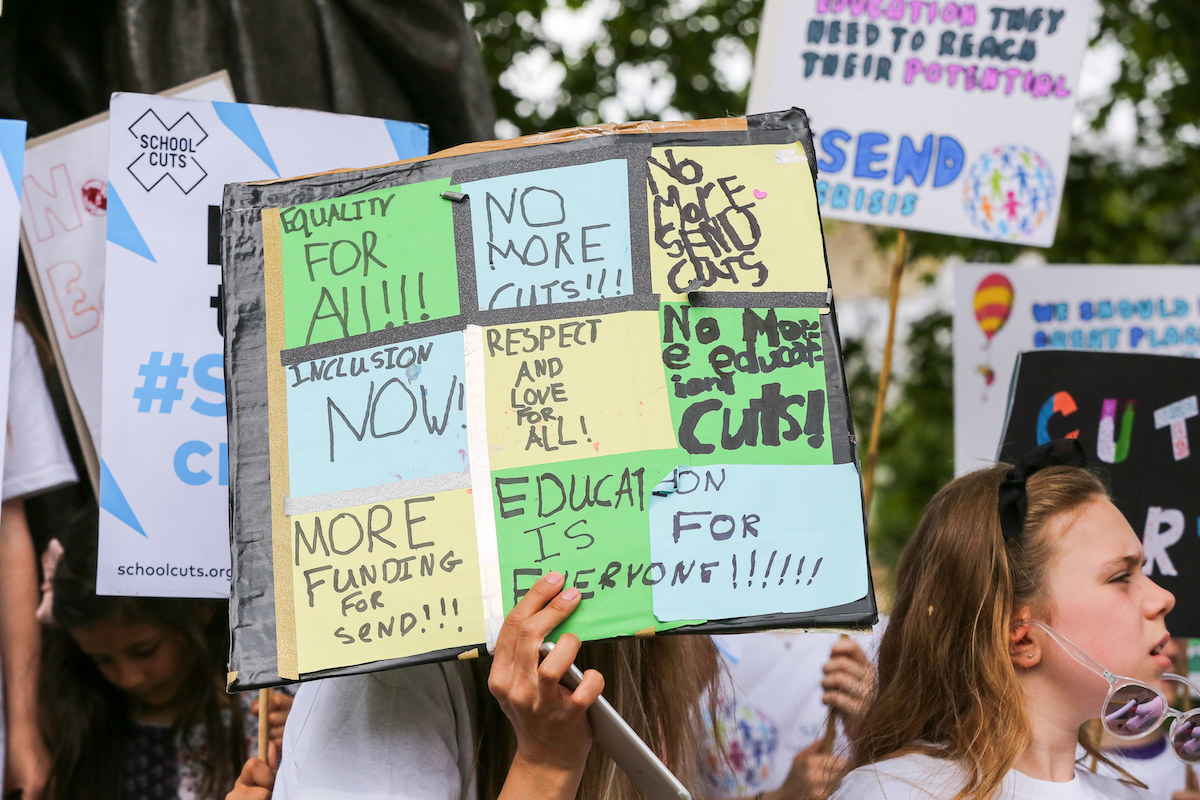 On a drab Monday afternoon, Star Painter pulls into the car park of the Starbucks branch in rural Wiltshire that has been a regular meeting place for a local parent support group that she set up nine years ago.

Inside, the 42-year-old mother of three takes a seat by the window and sets down at her feet a shopping bag full of documents. For the next four hours, Painter tells an extremely raw account of how she has struggled to secure a suitable education for her two autistic children, 11-year-old Faith and 10-year-old Harvey.
Both kids' education has been severely disrupted because of traumatic experiences in mainstream schools that didn't understand how to manage their particular abilities and challenges, Painter says.
Faith missed two years of school because of post-traumatic stress after one incident. When Painter found a specialist school that she believed would be able to help her daughter, she had to take legal action to force the local authority to agree to the placement — the council conceded the day before the tribunal hearing was scheduled to begin, Painter says.
Faith is now thriving in that school, but Harvey's situation is much more troubling. He's been to three schools, and Painter is still searching for one that can accommodate his needs. Harvey has physical impediments which mean he needs help doing some everyday tasks; he also finds it hard to read people and is prone to "meltdowns" when his emotions become overwhelming.
One school permanently excluded him because of his behaviour. He was 7.
The local authorities have not been supportive, Painter says. In her account, the services in her region are overstretched, underfunded, and inadequate, and the staffers have too often treated her as a deficient and difficult parent, a nuisance. She has lost all trust in them.
"I'm now on edge all the time, waiting for the next battle," she says.
Painter was hoping that Harvey would soon move to a specialist school that she believes would suit him, but after weeks of waiting, the school said it couldn't take him — leaving Painter with no other choice, she fears, but to educate Harvey at home. She has hired a lawyer and is planning to appeal the decision.
Painter, having endured a childhood of poverty and neglect, is a ferocious advocate for her kids, dedicated to them in a way that nobody was to her when she was growing up. She has also been a stalwart for dozens of other families in the area, helping them find experts, rewrite care plans, and prepare for tribunals. Just this morning, she got a text message from another desperate mother asking for advice.
But it has been an exhausting and lonely journey, and it has taken a heavy toll. Painter is separated from her husband; she doesn't have family nearby to fall back on; she feels isolated from her community. There's never any relief from her circumstances: no nights out without the kids, no time for self-care, nobody else to step in and give her a break. Her only social interactions are with other parents of children with special needs.
It has become too much to bear.
"I've had a terrible year for my health," Painter says, "to the point that I've been bedridden and housebound."
She's taking medications for several conditions, including fibromyalgia, sciatica, diverticulitis, and post-traumatic stress disorder. She has lost weight. She's having trouble sleeping. For a time last year, she was confined to a wheelchair. Her anxiety is constant.
And as her strength deteriorates, Painter is terrified about the future: Who will protect Faith and Harvey in years to come if she isn't well enough to do it?
"I feel like I'm on the edge of a nervous breakdown," she says.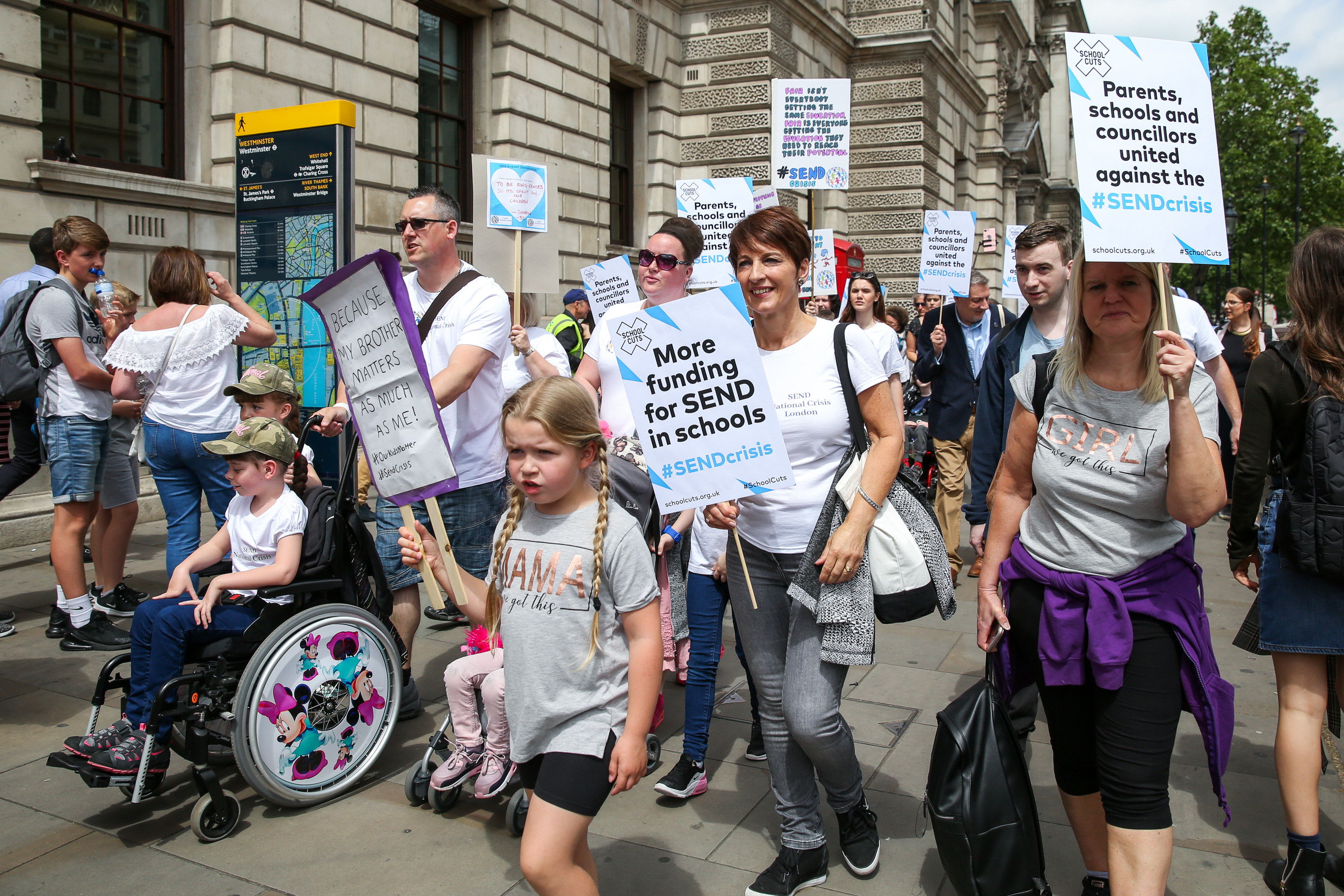 She's not the only one feeling trapped.

On a Thursday morning in Nottingham, Buffy Iles checks the local government housing listings and discovers that her search for a decent place to live will have to wait another week.
A 44-year-old mother of five, Iles has three teenage sons on the autistic spectrum who, in different ways, require a high degree of adult support. She is raising them on her own in wearying circumstances. She doesn't work, doesn't have a partner or family around to support her, and suffers from a debilitating mental illness brought on by stress.
She is one of the 1.1 million people in the UK with a disabled child in the household who are living in poverty, according to research published last month by the Joseph Rowntree Foundation, a think tank.
Like other parents who spoke to BuzzFeed News, Iles' account is one of years of gruelling battles with teachers and social workers while her children bounced around an education system ill suited to their complex needs.
At her worst point, she says, the boys were taken away by children's services and put into foster care for six months because of unjustified concerns about their welfare, until a judge overturned the decision.
While those experiences were traumatic — disrupting the boys' education, wrecking Iles' mental health, and diminishing her hopes that her sons will someday go to university and hold down good jobs — Iles says that it's another failing of the public sector that is weighing on her most urgently right now: the desperate shortage of social housing.
At the moment, Iles rents a cramped two-bedroom house in Netherfield in the Gedling constituency, one of the traditionally working-class former Labour seats that flipped to Boris Johnson's Conservatives at the election in December.
It's far from the therapeutic, nurturing environment that the boys should be living in, given their special needs, Iles says, and is compromising their health and development.
The house is so crowded that Iles and her 15-year-old son sleep in the living room — Iles on the sofa, her son on a foldout bed. They keep most of their belongings in a storage unit that Iles pays £123 a month to rent. There's no privacy and nowhere for the boys to study. The neighbourhood is rough, so they don't go outside much.
Iles worries that the landlord might evict them at any time, and she's not sure where they'll go if that happens. Although their income from benefits is enough that she could afford to rent a bigger house, Iles says few private landlords are willing to accept a tenant with no job, three teenagers with special needs, and no guarantor to cosign a lease.
That leaves social housing as her only hope. But Iles has been on the register since April of last year, with priority on medical grounds, and nothing has come up.
Week after week, Iles logs onto the government website when the new listings are posted, but there are a lot of other people in need also searching, and not nearly enough council-owned properties to house them all.
Some weeks, there's nothing to bid on.
On this day, the website shows only one property available, a three-bedroom house in Broxtowe, 40 minutes away from where they live now, on the other side of the city. There are 29 other people ahead of Iles in the bidding.
"I'm already out of the running," she says, resigned to another week of despair.
"I simply cannot take any more," Iles says. "This is year on year and it's broken me."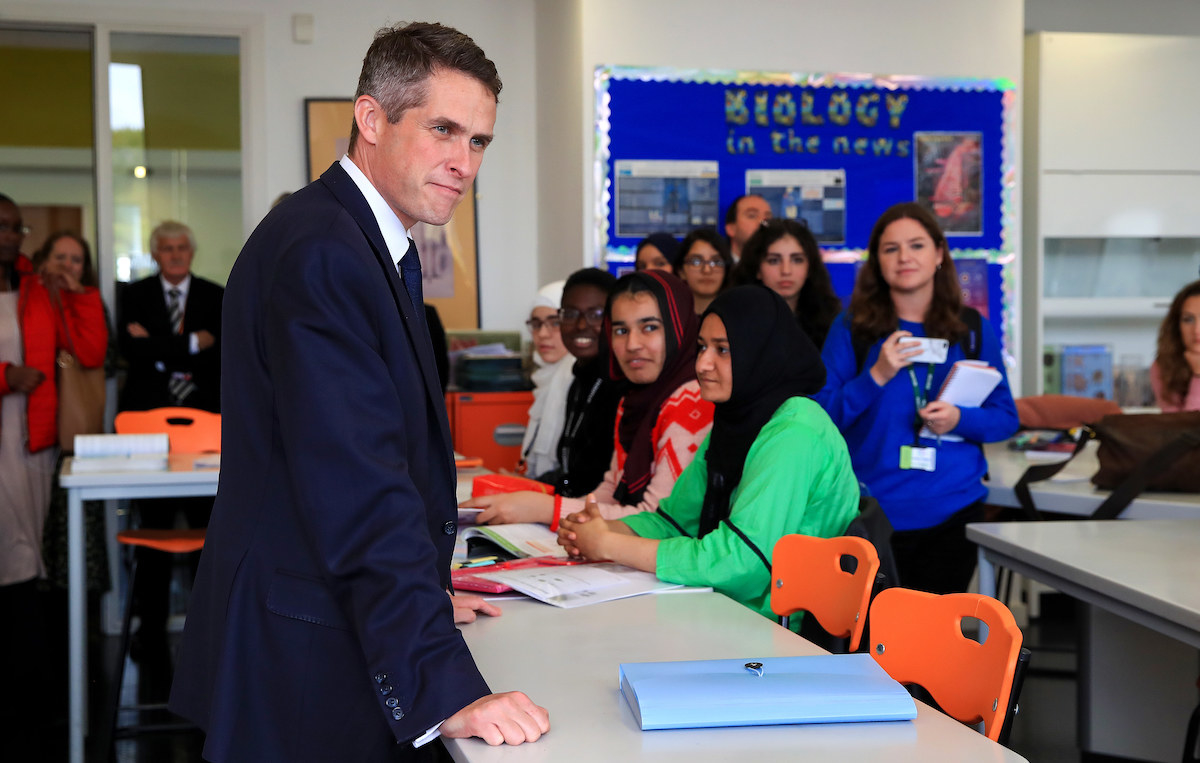 Some angry parents have been pushing back.

Campaign groups have cropped up around the country to protest service failures and budget cuts. Blogs and Facebook groups with names like "Special Needs Jungle" have built substantial communities.
Gradually, that loose resistance is evolving beyond social media into something more coordinated and politically influential. In November, campaigners formed a new umbrella group, the SEND Community Alliance, to amplify their lobbying efforts. They're already preparing a robust response to whatever emerges from the government's special needs review.
"It's vital that families are at the heart of decisions that affect us, and we are determined to make that happen," Gillian Doherty, one of the organisers, told BuzzFeed News.
One avenue the parents have used to assert their voices is the High Court. Last summer, three families brought a landmark case against the Treasury and the Department for Education, arguing that the departments had acted unlawfully by failing to properly fund special needs education. Although the judge ruled against the families — the law gives ministers broad discretion to make decisions about funding, even if they are bad ones — the case brought parents' concerns to a much wider audience and pushed the issue up the political agenda.
It was while the court was deliberating in that case, in September, that education secretary Gavin Williamson announced new funding and a review of the 2014 reforms.
"We are increasing high needs funding for local authorities by £780 million next year," a spokesperson for the Department for Education told BuzzFeed News in a statement, "boosting the total budget for supporting those with the most complex needs to more than £7 billion in 2020-21.
"No child should be held back from reaching their potential," the spokesperson continued. "Our SEND review will look at how we can improve the support children and young people currently receive so the system works for everyone, in every part of the country."
But these promises don't do much to reassure the parents who spoke to BuzzFeed News.
After everything they've been through, their distrust of the government is so deep that they say it'll take a lot more than that to convince them the government is serious about delivering the bold vision it promised six years ago.
"I have no faith in that," says Painter. "They'll say it, but there's no passion behind it. It's more of a pain in the arse for them. They're only doing something now because the parents have had enough."