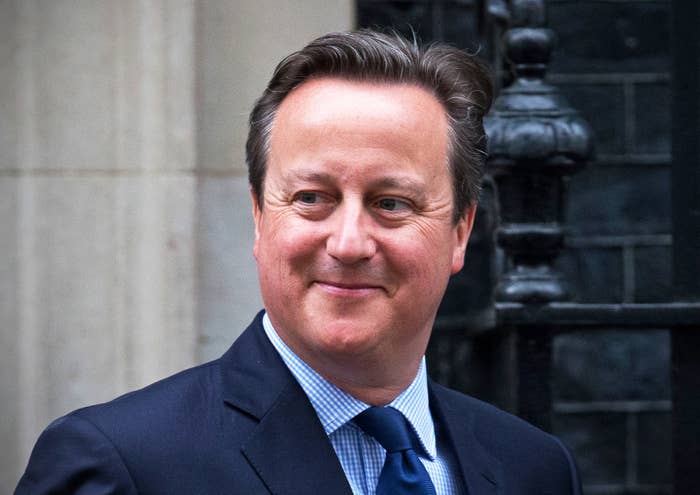 Thousands of politicians in 20 countries will today receive an email requesting they make their tax returns public.

The demand for disclosure comes from a group of international journalists who believe that publishing the documents will allow voters to tell whether lawmakers have hidden conflicts of interest.
Around 7,000 politicians will be contacted by the journalists on Tuesday afternoon, in countries including Brazil, Egypt, India, Nigeria, Russia and South Africa.
All the MPs and peers in Westminster will receive disclosure requests, said Nick Mathiason, director of Finance Uncovered, a journalism organisation coordinating the push.
In Britain, the journalists are hoping to reignite a debate about politicians' financial affairs that blew up in April last year, when the publication of the Panama Papers revealed details of David Cameron's investment in his father's offshore trust before he became prime minister.

Facing a political storm, Cameron took the unprecedented step of disclosing five years of data about his income. His number two, the chancellor George Osborne, published a limited accounting of his finance for a single year. Leaders of rival parties – Jeremy Corbyn, Tim Farron, and Nicola Sturgeon – published their tax returns.
The Conservative MP Jacob Rees-Mogg, speaking to the BBC at the time of the Panama Papers controversy, predicted it would only be a matter of time before all MPs in the UK routinely made their tax returns public.
The journalists working with Finance Uncovered are keen to resume that pressure on lawmakers to disclose.
Mathiason said he's not expecting many UK politicians will respond positively right away. "I think one or two will disclose," he told BuzzFeed News. "If none do, that would be fairly shocking."

Records of politicians who do disclose will be made available to access online, Mathiason said. Those who don't respond will be named on the project's website and social media, in the hope that voters will then pressure those representatives to provide their income data.
There is a precedent for making politicians disclose their tax details. In Finland, Norway, and Sweden, voters can freely look up their elected lawmakers' tax details – and those of non-politicians, too.
In the United States, most candidates for president in the last four decades have released their tax returns.
In the run-up to the country's 2016 presidential election, Donald Trump repeatedly refused to do so, insisting he couldn't because he was under audit. In January, Kellyanne Conway, a Trump aide, said the newly elected president won't release his returns even when the audit is done. "People don't care," she told ABC News.
In 2014, Pakistan began making the tax returns of its lawmakers public after an outcry about tax evasion prompted by the reporting of the investigative journalist Umar Cheema.
Cheema is a member of the International Consortium of Investigative Journalists, the group that coordinated the reporting on the Panama Papers leaks, and is working with Finance Uncovered. It was his efforts to force Pakistani politicians to disclose their tax data that inspired a global push, Mathiason said.
Finance Covered, based in London, trains journalists and researchers to investigate financial crime and corruption. It claims to have trained 207 journalists from 69 countries. Its funders include the Open Society Foundations, the philanthropic network founded by the billionaire George Soros.
In the email sent to politicians on Tuesday, the group states: "There is, in our view, a clear and substantial public interest in elected representatives fully disclosing their sources of income and their tax payments. This is because elected representatives are paid by taxpayer to make decisions on taxation and on how our money is spent on behalf of all of us. The aim is transparency, accountability and an avoidance of wrongdoing and conflicts of interest."
The countries it is targeting in the first wave of emails are: Argentina, Armenia, Bosnia & Herzegovina, Brazil, Chile, Costa Rica, Egypt, Guatemala, Hungary, India, Indonesia, Kenya, Nigeria, Russia, Sierra Leone, South Africa, Venezuela, Uganda, the United Kingdom, and Ukraine.