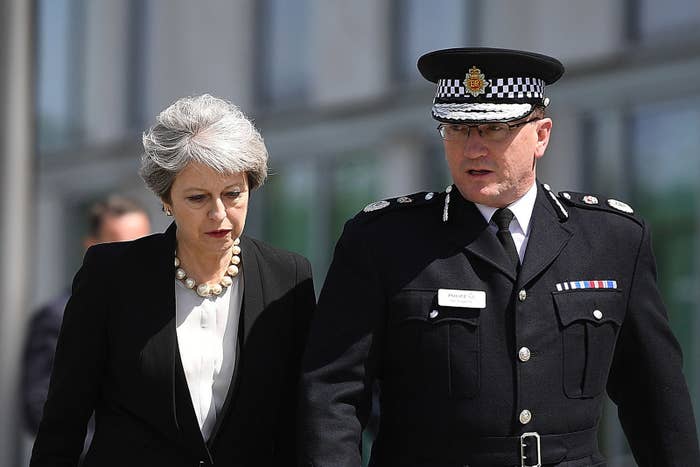 The terror threat level in Britain was raised to the highest level on Tuesday night, after authorities determined that another attack was imminent.

Theresa May said the threat level had been raised to "critical" from "severe", reaching that level for the first time since an attempted car bombing on Glasgow airport in 2007.
The military will be deployed to help the police keep the public safe, the prime minister said after a meeting of Cobra, the government's emergency response committee.
Investigations into the suicide bombing that killed 22 people at a concert in Manchester on Monday night had led the authorities to conclude that there may be "a wider group of individuals linked to this attack", May said.
The threat level is set by the independent Joint Terrorism Analysis Centre (JTAC), based at the security service MI5 but made up of officials from across government and law enforcement. It had determined that the level should be raised to "critical" after reviewing intelligence relating to Monday's attack.
"This means that their assessment is not only that an attack is highly likely but that an attack may be imminent," the prime minister said.
As a result of that decision, the police had asked for military support to keep the public safe, in line with existing plans for such an eventuality, May said.
This is the first time the threat level has been increased since August 2014, when it was moved from "substantial" to "severe", meaning an attack was considered "highly likely" but not necessarily imminent.