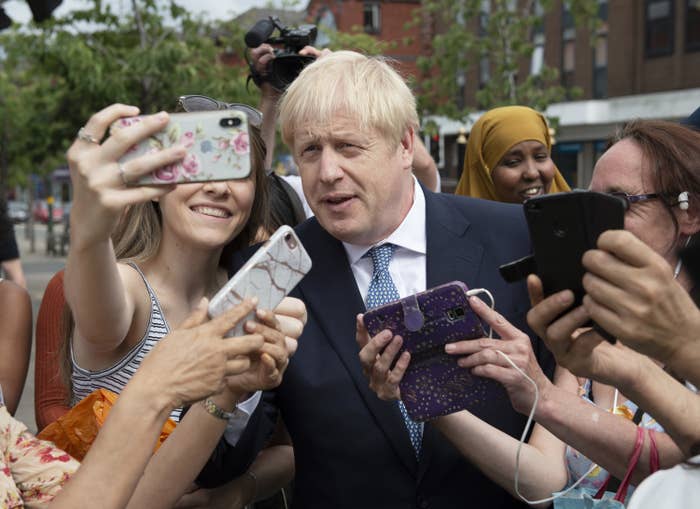 Boris Johnson has made Facebook a central part of his communication strategy, but the new prime minister's pulling power on social media is far less than that of his main rival, Jeremy Corbyn, according to a new analysis for BuzzFeed News.

Data compiled by social media agency 89up reveals that Facebook posts by the Labour leader in the first few weeks of the new Conservative government were shared three times as often as posts by Johnson — even though the new prime minister was at the peak of his public profile and dominated the news agenda.
The data shows that while Johnson increased followers across all the major platforms in the weeks after entering Downing Street on July 24 — with his presence on Instagram growing fastest — he has a long way to go to match the size and engagement of his rival's online support base.
It also suggests that the new Liberal Democrat leader Jo Swinson, while performing relatively well on Twitter, is missing an opportunity to build her profile by neglecting Facebook; and that the social media presence of the Brexit party's Nigel Farage has dropped off since the European elections in May.
Social media is a primary source of news for 44% of British adults, second only to television, equal to radio, and ahead of newspapers, according to Ofcom's survey of news consumption. Facebook is by far the most popular platform.
Johnson is not the first Tory leader to try to use social media to reach voters directly. In 2006, while the Tories were in opposition, David Cameron began a series of direct-to-camera broadcasts which were uploaded to YouTube and labelled "Webcameron". However, Johnson starts in Downing Street with a far greater social reach than any of his predecessors — and certainly more than that of Theresa May.

While Johnson has received extensive — and often sympathetic — coverage from the press and broadcasters, his communications staff has also sought to reach voters directly through social platforms. One of Johnson's first major policy announcements, about immigration, was made in a live Facebook broadcast. And this week he did a live broadcast in which he answered questions from the public, dubbed "the People's PMQs".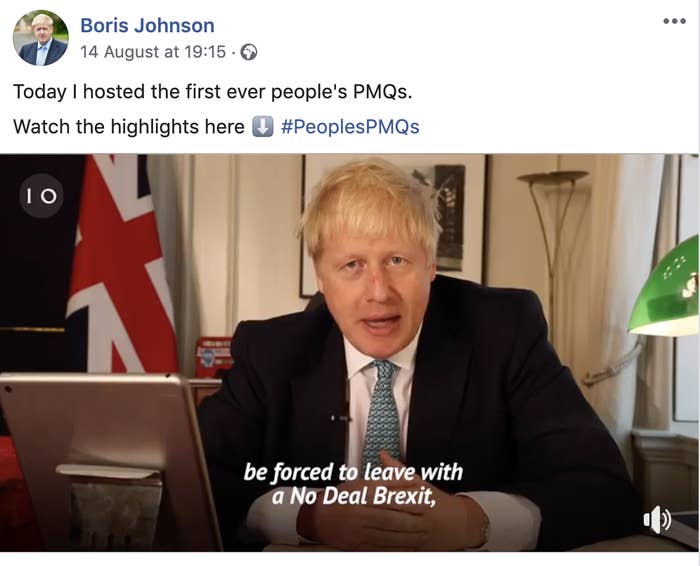 Johnson's Facebook page attracted 16,200 new likes in the first few weeks after he took over in Downing Street, a growth rate of 2.6%. His posts generated an average of 561 shares and 907 comments. At the same time, his team has been trying to amplify its reach on the platform by purchasing advertisements pushing the new government's messages.

According to Facebook data, Tory headquarters have spent £59,717 on ads on the platform in the last month. Johnson personally has spent another £17,593. In contrast, Labour spent £19,363 and the Brexit party £10,651.
Johnson's posts and ads reinforce suspicions that the Tories are gearing up for an election campaign, dwelling on key themes that pollsters think will appeal to voters: money for hospitals and police, tougher criminal sentences, protection for military veterans.
Johnson's biggest social media growth has come on Instagram, a relatively new outlet for political leaders in this country. Since July 24, when he became prime minister, Johnson has added nearly 40,000 followers on the network, up 40%. His following on Aug. 12 stood at 139,400, compared with Corbyn's 223,100.
Corbyn's advantage over his rival is much bigger on Facebook and Twitter.
Social media has been integral to Corbyn's position since his unlikely triumph in the 2015 Labour leadership contest. A large and engaged online following (which now stands at 1.5 million on Facebook and 2 million on Twitter) has helped to make up for a difficult and often hostile relationship with the traditional media and given Corbyn a powerful route through which to disseminate key messages and recruit supporters.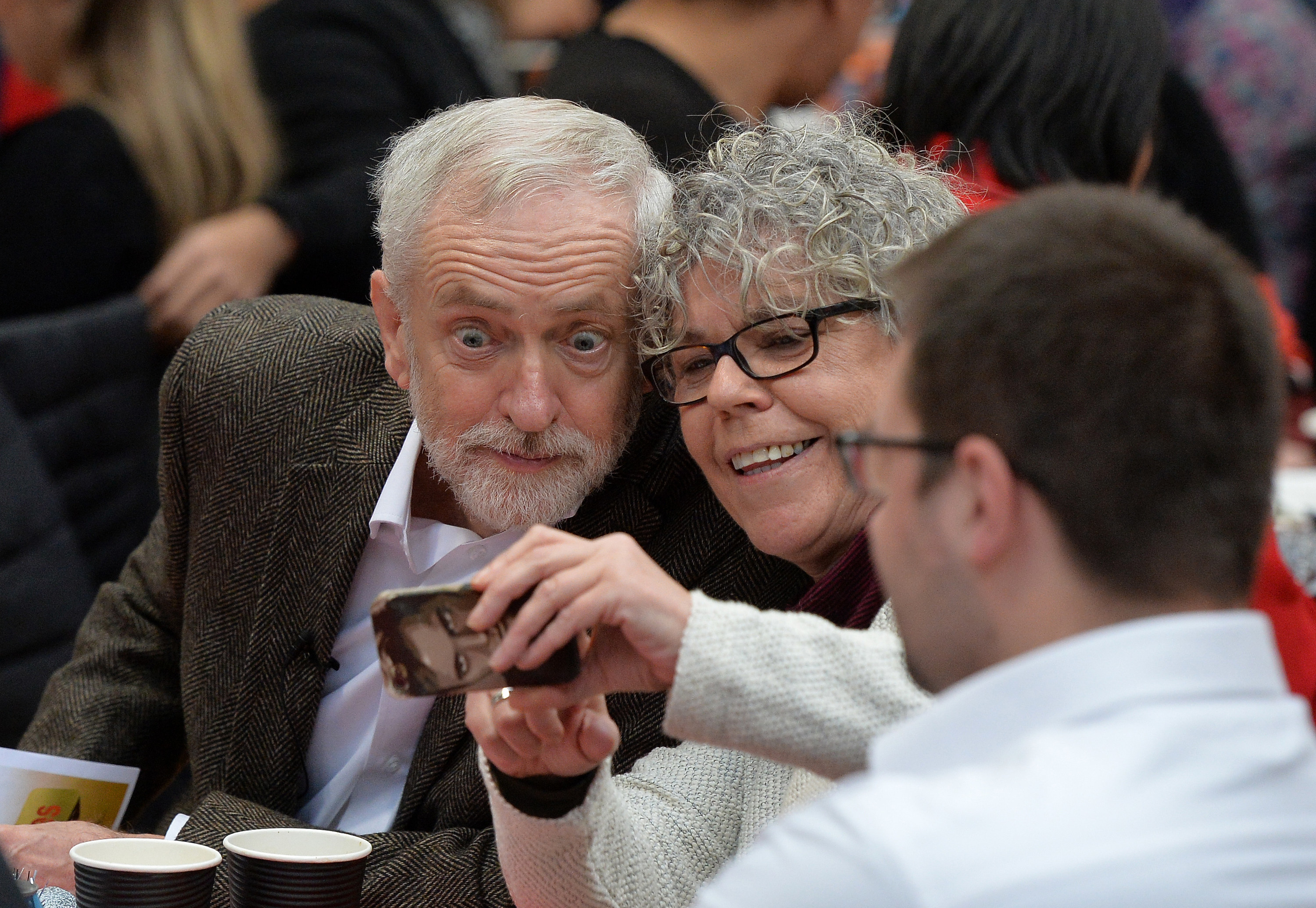 Corbyn is prolific on Facebook: 68 posts in three weeks, compared with 28 by Johnson and 16 by Farage. His posts get an average of 1,740 shares. The most popular of them during this period was one mocking the businessman Richard Branson, which was shared 12,000 times.

Corbyn's recent social media output has frequently targeted Johnson, in what seems to be an attempt to exploit the new prime minister's unpopularity with some voters. Soon after Johnson took over in Downing Street, Corbyn uploaded a slickly produced video to his own page accusing the new leader of having "no plan for the country". It was shared around 11,800 times, more than any of Johnson's posts. Another Corbyn clip claimed that Johnson doesn't care about the National Health Service and accused him of "cosying up" to US president Donald Trump to get a trade deal.
Swinson, the new Lib Dem leader, has a much smaller social media presence than the other party leaders.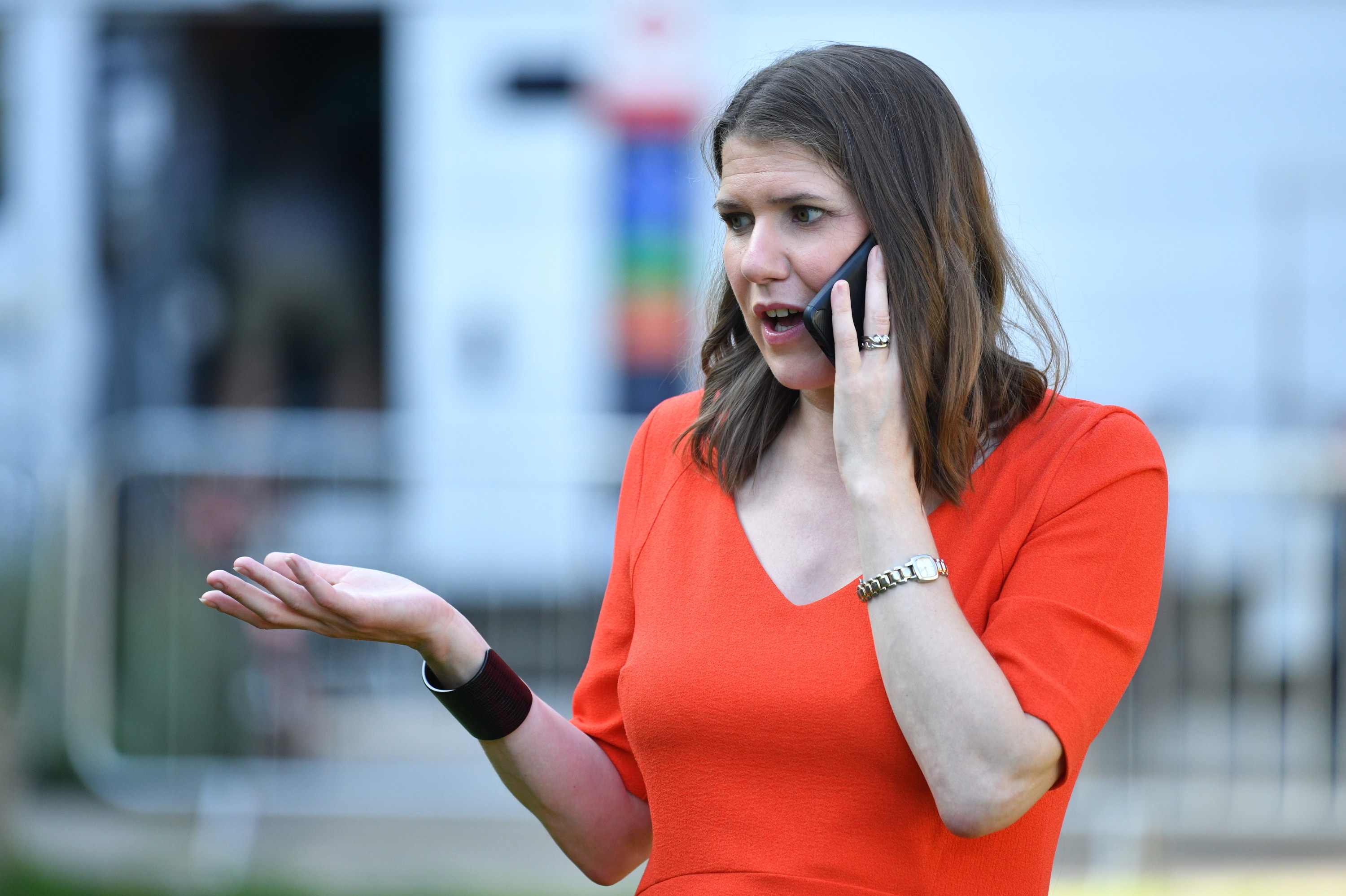 According to 89up's analysis, Swinson has been performing well on Twitter, growing her follower count by 9% in recent weeks and generating a disproportionate amount of buzz. The number of retweets she gets per 100 followers, at 22.7, is much higher than that of any of the others.
However, while Twitter is popular among journalists and politicos in Westminster, it is far less widely used in the country generally than Facebook. And on there, Swinson's presence is surprisingly light, the analysts said. Her Facebook page has only 11,300 likes, and she has posted only 11 times on her page in the last few weeks. Her best-performing post, promoting her first outing at prime minister's questions as Lib Dem leader, got 118 shares.

At a time when there is heightened interest in the Lib Dems because of their rise in the opinion polls and the appointment of a new, younger leader, Swinson is missing an opportunity to develop her online following, the analysts said.
One British politician who has long understood the value of Facebook for building a brand is Nigel Farage.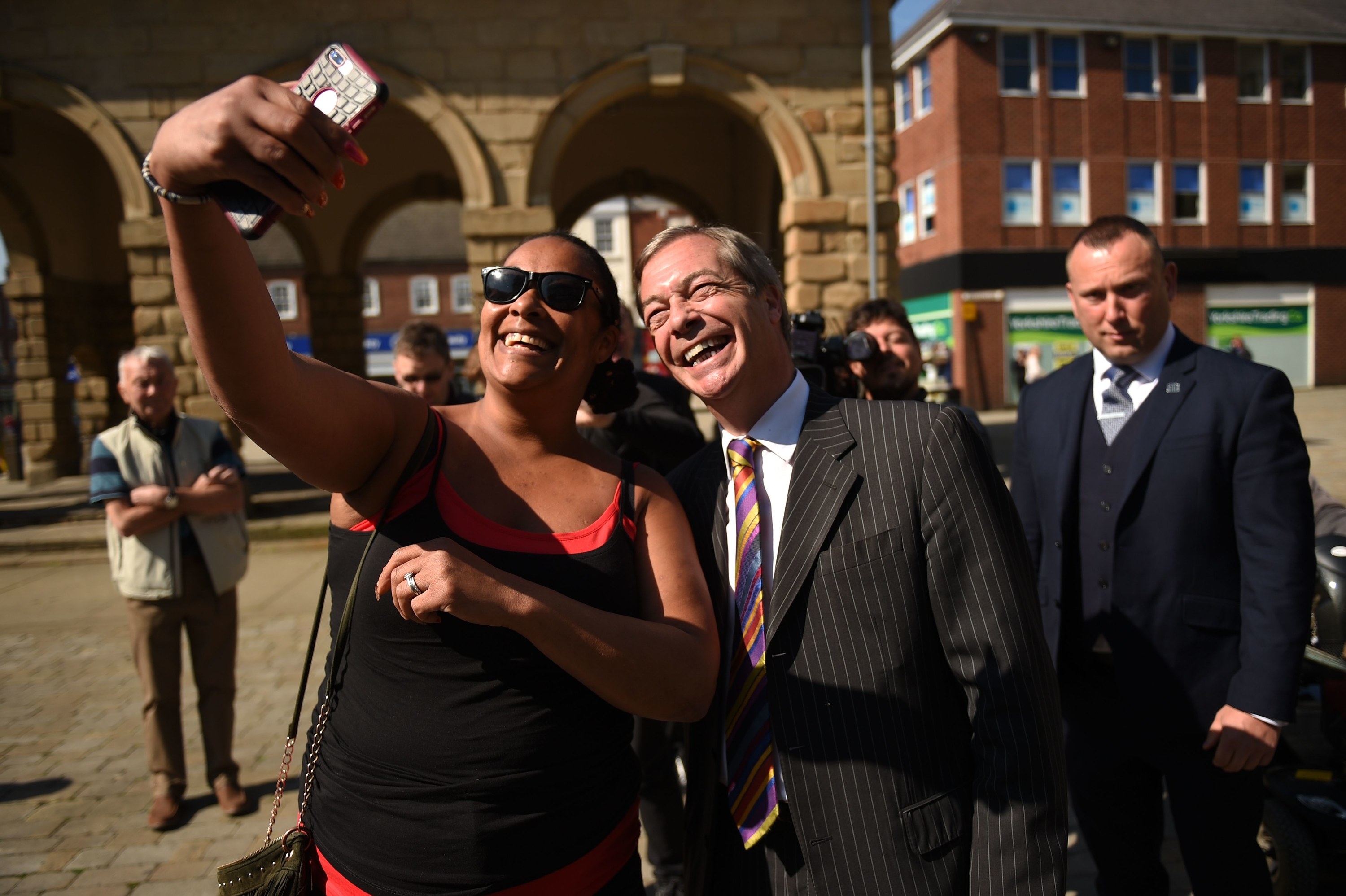 With about 845,000 likes, his Facebook page is second only to that of Corbyn among party leaders. And when Farage established the Brexit party earlier this year, Facebook was central to its rapid growth. In the space of a few months, the Brexit party attracted tens of thousands of registered supporters and around £2 million in donations thanks largely to a simple, clear, well-executed social media strategy.

However, with the Tories regaining political momentum in Westminster under a new leader, Farage appears to have eased off his social media activity.
In the first few weeks of the Johnson government, Farage's Facebook likes declined slightly and the rates of engagement on his posts were far lower than those of Corbyn and Johnson. He has also been tweeting less than his rivals.
Here's how each of the main party leaders compare in their social media performances between July 24 and Aug. 12:
Boris Johnson, Conservatives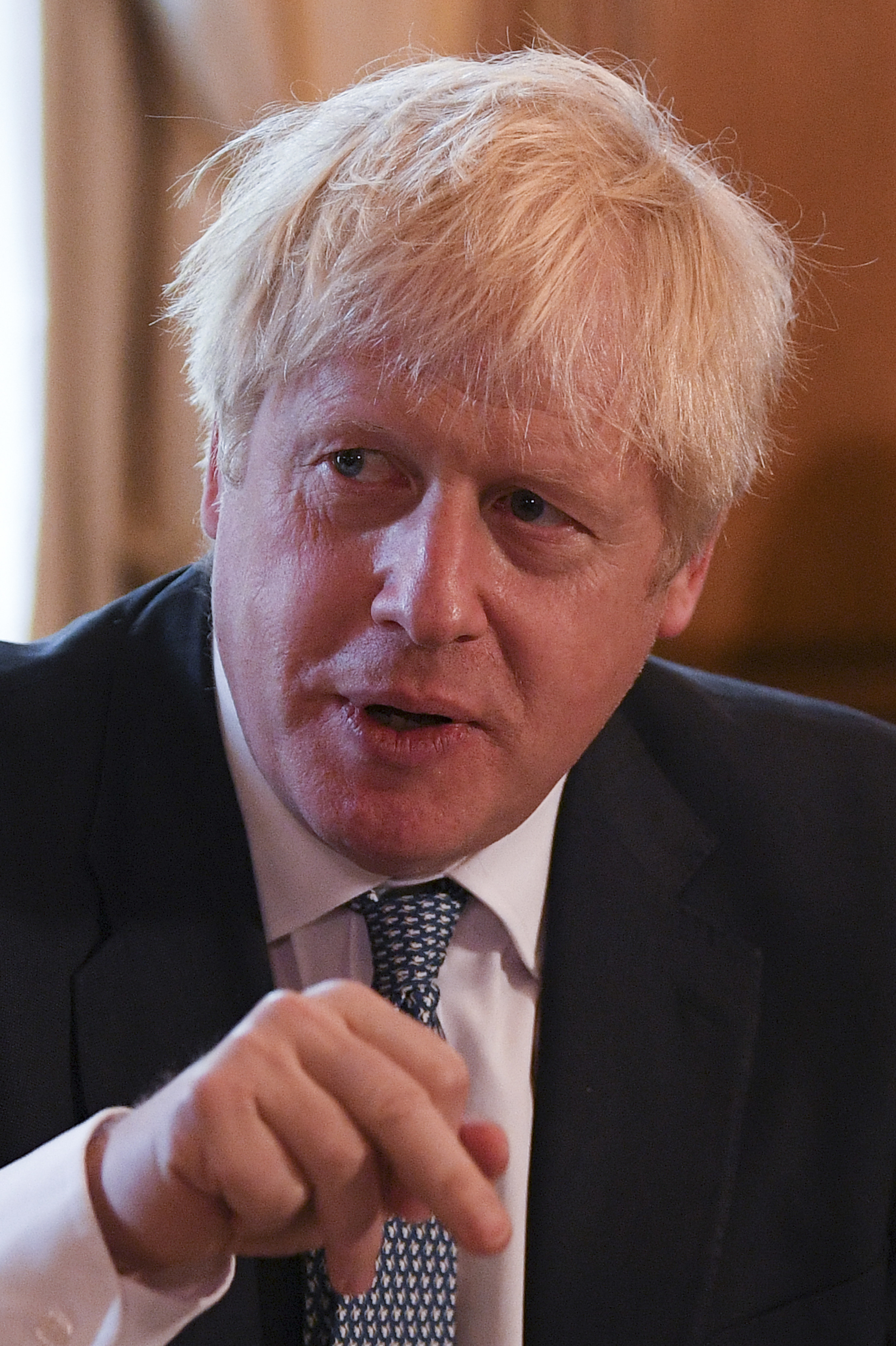 Facebook page likes: 613,000 (up 2.7%)
Facebook posts: 28
Facebook shares: 15,700
Facebook shares per 100 followers: 2.6
Twitter followers: 862,100 (up 9%)
Twitter posts: 27
Twitter retweets: 58,200
Twitter retweets per 100 followers: 6.8
Instagram followers: 139,400 (up 40%)
Instagram posts: 20
Instagram likes: 451,900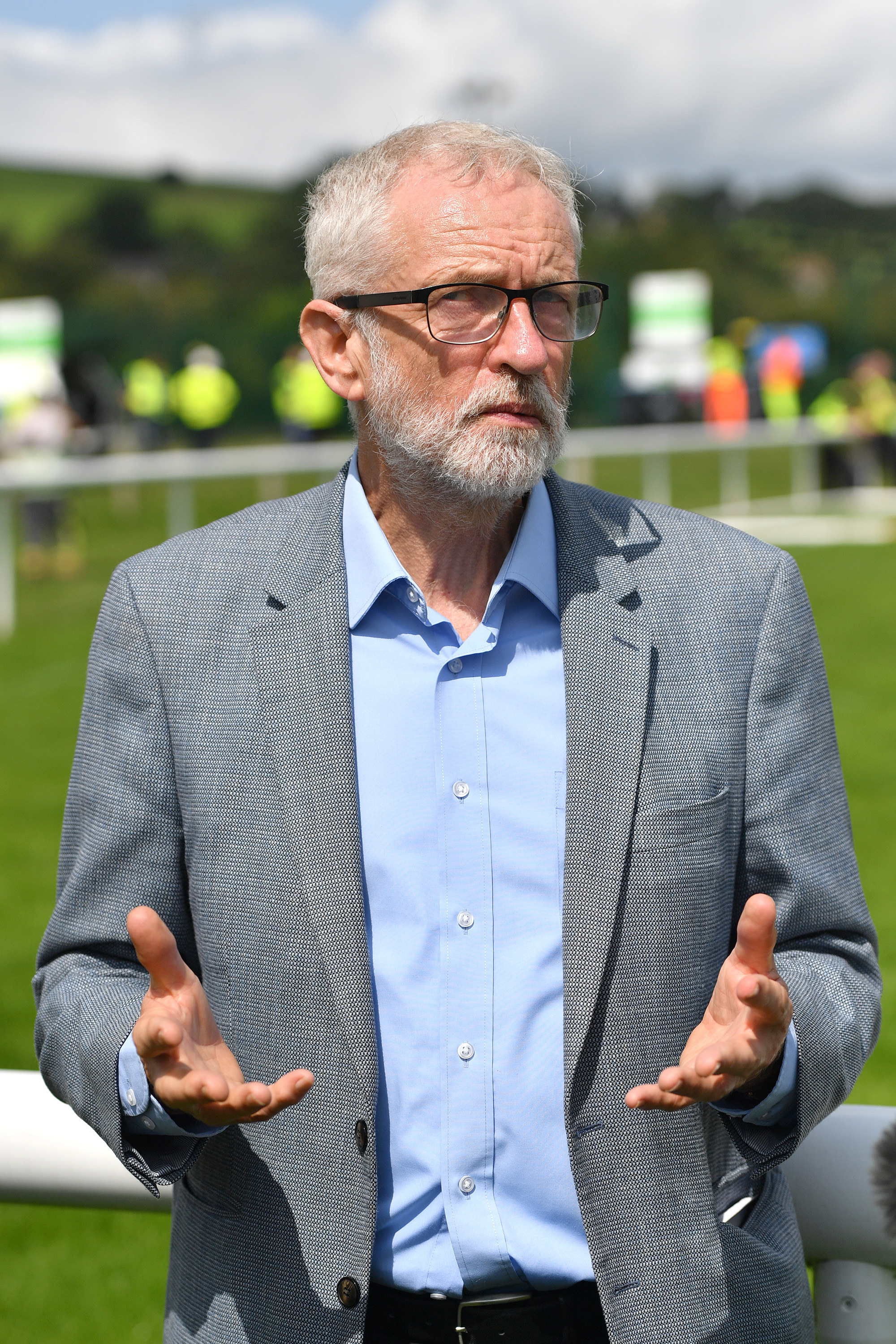 Jeremy Corbyn, Labour

Facebook page likes: 1,450,000 (up 0.25%)
Facebook posts: 65
Facebook shares: 113,100
Facebook shares per 100 followers: 7.8
Twitter followers: 2,010,000 (up 0.6%)
Twitter posts: 86
Twitter retweets: 184,800
Twitter retweets per 100 followers: 9.2
Instagram followers: 223,100 (up 7%)
Instagram posts: 19
Instagram likes: 1,540,000
Nigel Farage, Brexit party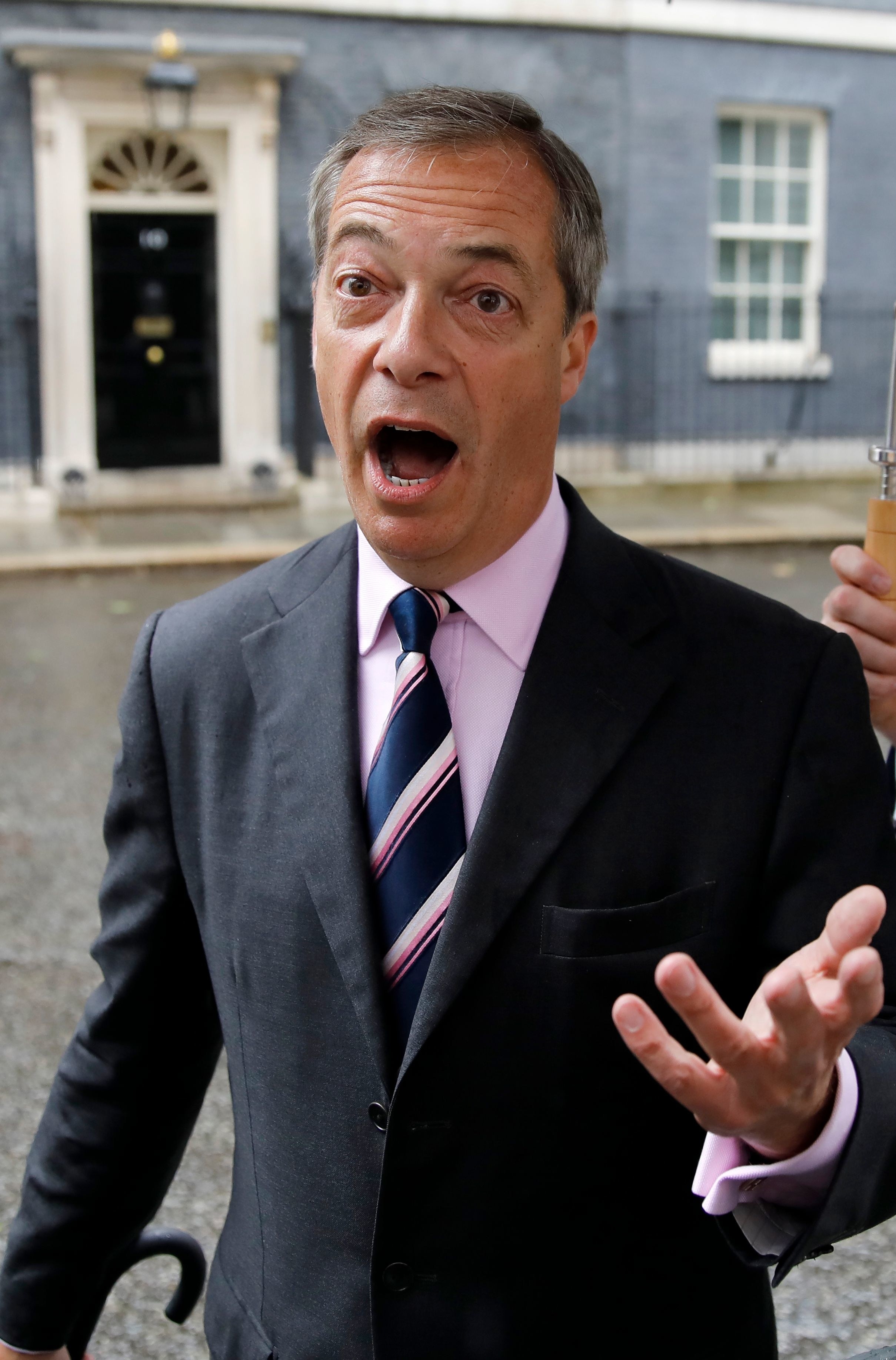 Facebook page likes: 845,400 (down 0.05%)
Facebook posts: 16
Facebook shares: 11,900
Facebook shares per 100 followers: 1.4
Twitter followers: 1,380,000 (up 0.5%)
Twitter posts: 19
Twitter retweets: 36,600
Twitter retweets per 100 followers: 2.7
Instagram followers: 88,100 (up 1%)
Instagram posts: 1
Instagram likes: 525,500
Jo Swinson, Liberal Democrats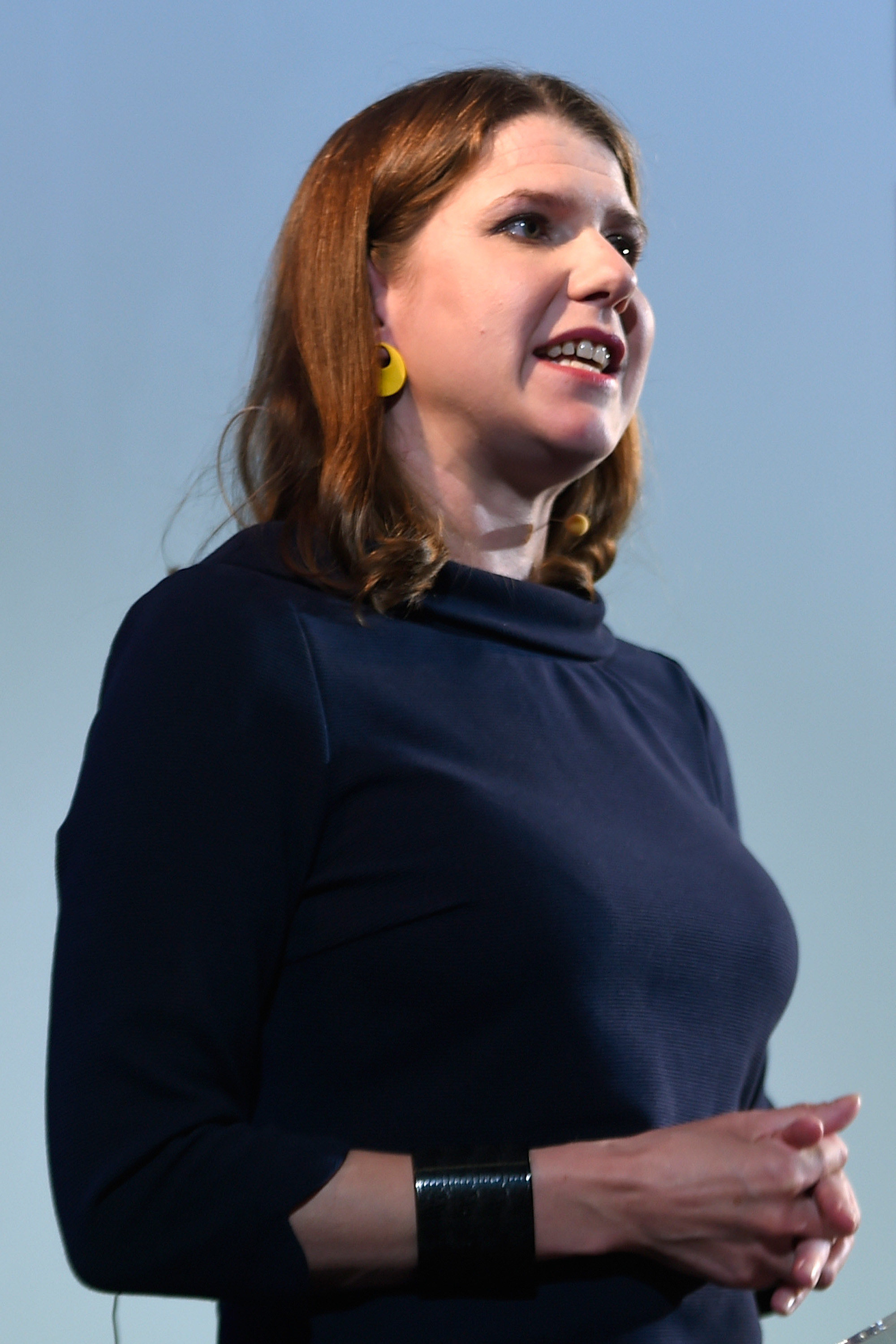 Facebook page likes: 11,300 (up 4.9%)
Facebook posts: 11
Facebook shares: 390
Facebook shares per 100 followers: 3.5
Twitter followers: 101,900 (up 9%)
Twitter posts: 36
Twitter retweets: 23,100
Twitter retweets per 100 followers: 22.7
Instagram followers: 6,900 (up 19%)
Instagram posts: 6
Instagram likes: 40,200