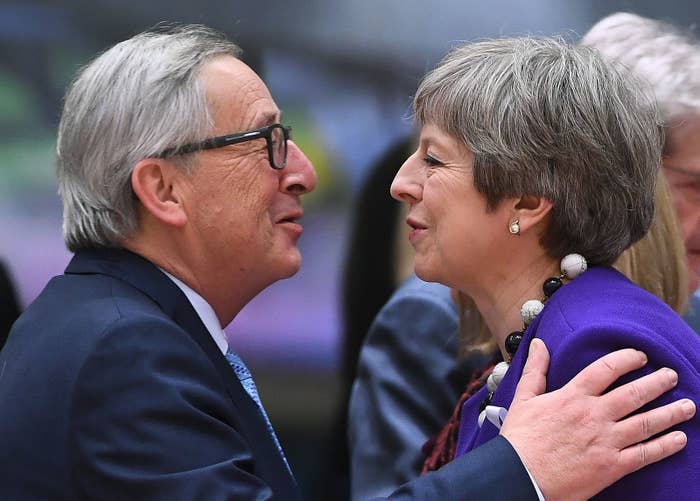 A series of government papers on a "no deal" Brexit, expected to be published from next week, will cover more than 80 specific subjects ranging from blood safety to fertilisers to driving licenses, according to a provisional list leaked to BuzzFeed News.

The list – drawn together from departments across Whitehall – underlines the scope of the potential disruption to British life if the UK crashes out of the European Union in March without a withdrawal agreement. And it starkly illustrates the extent of the challenge facing officials who have been ordered to prepare for such an outcome.
Some of the reports, judging by the subject headings, will be sweeping in scope – such as those covering financial services and climate – while others will be highly specific. One report, for example, is expected to be dedicated to how a no-deal Brexit would affect the ability of UK citizens to travel with their pets.
Under current plans, the reports will be published in batches, starting as early as next week and running through September, although the timetable could slip, people familiar with the documents said.
Last month, Theresa May told a parliamentary committee there would be around 70 "technical notifications" published to advise individuals and businesses on how to prepare for a no-deal Brexit.
But the number of reports to be published appears to have increased, according to the list seen by BuzzFeed News. The subjects they will cover are:
Air services

Animal breeding

Aviation safety

Aviation security

Batch testing of medicine

Blood safety

Broadcasting

Chemicals regulation

Civil judicial cooperation

Civil nuclear

Climate

Commercial road haulage

Common Travel Area

Company law

Competition

Consumer protection

Cross-border gas trading

Customs and borders

Data

Driver licensing

Drugs

e-Commerce and geo-blocking

Electricity trading

Environmental standards

Equine movements

Erasmus

EU citizens in the UK

EU programmes and structural funds

EU space programmes

European regional development fund

European social fund

Export control regulation

Fertilisers

Financial services

Firearms

Fisheries, fish and seafood

Fluorinated gases and Ozone depleting substances

Food labelling

Genetically modified organisms

Geographical indicators

Health and identification marks for products of animal origin

Horizon 2020

Imports of food and feed

Insolvency

Intellectual property

Life sciences

Live animals and animal products

Maritime security

Motor insurance

New car and van CO2 emissions

NGOs

Nuclear research

Objects of cultural interest

Oil and gas

Organic food production

Organs, tissue, and cells

Passports

Payments to farmers

Pesticides regulations

Pet travel

Plants and seeds

Procurement

Product regulation

Registration of veterinary medicines

Renewable electricity issues

Rural Development Programme for England

Seafarer certification

Services

State aid

Telecoms

Timber trade

Tobacco

Trade agreements continuity

Trade in endangered species

Trade remedies

Trans-European energy infrastructure

UK citizens in the EU

UK LIFE projects

UK trade tariff

Upholding industrial emissions

VAT

Vehicle standards

Veterinary medicine products

Workplace rights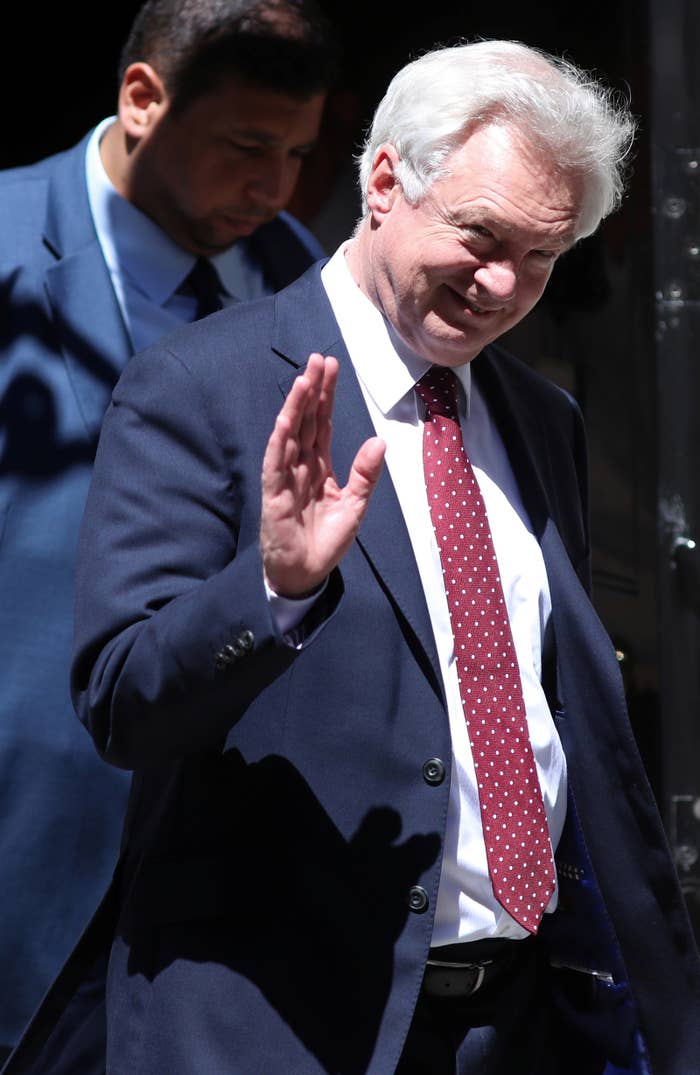 The reports are the product of a cross-Whitehall initiative ordered by the former Brexit secretary David Davis to ensure that the UK was prepared to leave the EU without a deal in the event that the Brexit negotiations broke down – and that its preparedness was visible.

Roughly half of the reports relate to matters overseen by either the Department for Environment, Food and Rural Affairs (Defra) or the Department for Business, Energy and Industrial Strategy (BEIS). The Department for Transport also accounts for a significant number of the matters covered.
Some of the most challenging issues, relating to customs and borders, fall under the umbrella of HMRC.
BuzzFeed News understands that the reports have been carefully written in a neutral, factual tone. The government has been accused repeatedly of scaremongering when it has released materials to bolster its arguments on Brexit, and the preparations for leaving without a deal are already highly volatile politically.
Nevertheless, officials are worried that some of the detail in certain reports will come as a shock to the public.
Fears about gridlock at customs borders such as Dover have already been widely aired, but the officials are concerned that people will have given far less thought to, for example, whether they'll be able to legally drive in the EU with a UK driving license or to transport their dogs, cats and ferrets without having them quarantined, if Britain doesn't secure an exit deal.
The Sunday Times has reported that Britain will be hit by shortages of medicine, fuel and food within a fortnight if the UK leaves the EU without a deal, according to a scenario drawn up by DExEU. Supermarkets and facilities in more distant locations, such as Cornwall and Scotland, would be the hardest hit. The newspaper also reported that ministers have prepared plans to send in the army to deal with the shortages, and deliver food, medicines and fuel.

In publishing the documents now, the government hopes to re-frame the political debate about Brexit.
Eurosceptic Tories argue that Britain's negotiating hand will be strengthened if Brussels believes that it is genuinely willing to walk away from the talks without a deal. Some even believe that a no-deal Brexit is preferable to the agreement May is pursuing. These Eurosceptics are angry that the government hasn't done more to prepare for such an eventuality.
By showing the serious consequences that crashing out without a deal will have on so many aspects of British life, the government hopes to silence those critics. It will also pray that publishing its analyses gives some reassurance to businesses that have been demanding more clarity so that they can prepare contingency plans.
The reports come at a delicate time in the negotiations. The chances of a no-deal have shot up since Theresa May's Chequers agreement last month. Latvia's foreign minister recently put the odds at 50:50, while UK international trade secretary, Liam Fox, sees the chances of a no deal at 60%. Bank of England governor Mark Carney has described the possibility of a no-deal Brexit as "uncomfortably high."
A DExEU spokesperson said: "We don't comment on leaks or speculation. However, as we've already made clear, individual departments are preparing specific technical notices to help citizens, businesses and consumers to prepare for March 2019 in the unlikely event of a no-deal scenario. This is part of our preparatory work that has been underway for the past two years.
"These will be published in August and September and will be available on gov.uk in a centralised location that is easy for people to access and use. The secretary of state for exiting the EU [Dominic Raab] and the prime minister confirmed this in July."