Do you want waterproof shoes?

Yea!

Sweet! The Eccos are waterproof.

I don't mind my feet getting wet.

Ahhh. A Sperry man I see.

No, it sucks. But whatever.

I guess you're my Pumas. Not much I can really do with this answer.

Boats are cool. Aren't they?

Yes

Cool. Click this answer. It'll help make sure you get the Sperrys. But feel free to click around. I have 2 other pairs for sale.

No

Alright. You're just going to get my Pumas. I'm sure you can wear them on a boat.

Not sure

That's fine. You're just going to get my Eccos. They'll be fine on a boat.

Where do you hang out on the weekend?

What's your opinion on soccer?

I like it

Puma's are the soccer shoe! Not these specifically, but the brand. Although I'm sure they had soccer in mind when they made them. I'm pretty sure I've kicked a ball.

It's fine

Sperrys are fine!

I think it's stupid. I'd rather just hang out in a pair of Ecco shoes

If I'm being honest, that's kind of a weird answer. But whatever, you can still buy the Eccos.

Did you know Eccos are Danish?

Yup!

Great! You probably know a lot about fashion. So these are perfect for you.

I thought they were German

No! Those are the Pumas. Hmm. If I were a betting man I'd say you want the Pumas.

Oh. Cool

So casual. So Sperry!

What's your favorite big cat?

The Cheetah

That probably equates to the Eccos

The Lion

Lions = Sperrys?

Does it bother you that a lot of finance guys wear Sperrys?

Umm. I haven't thought about it.
Which Pair Of My Shoes Are You?
Congratulations! These are the perfect shoes for running a quick errand or heading to the beach. The best part? They still look brand new. They retail for about $80. I could see letting them go for around $40. Message me if you're interested!!!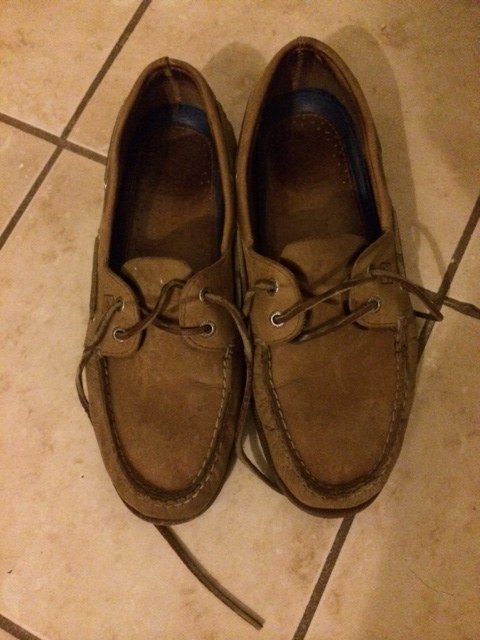 Woo! I've worn these things all over NYC. They have a lot of history. That's why I'd want at least $30 for them. They come with insoles too. So really, it's a very good deal. Think about it.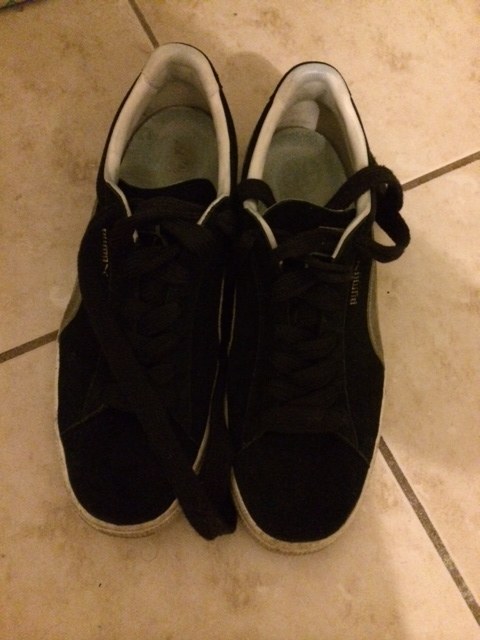 Yeah! I wear these to work all the time. Do you have a job? These would be perfect for you. They were a little pricey. So I can't give you a huge discount, especially since I'd need to buy a new pair of shoes. Let's say $70. $70 is fair.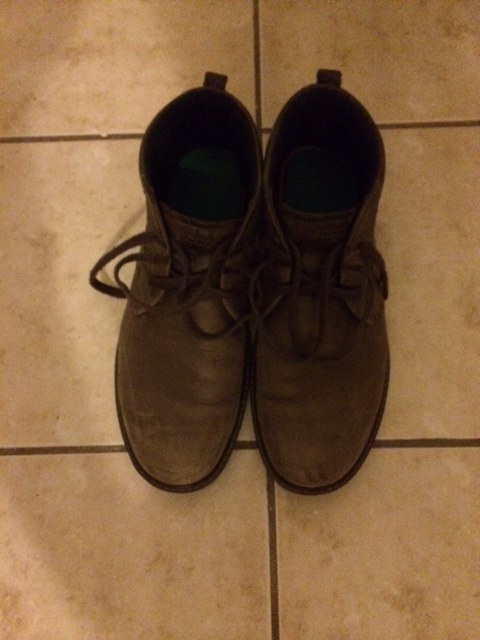 This post was created by a member of BuzzFeed Community, where anyone can post awesome lists and creations.
Learn more
or
post your buzz!