Absolut and British fashion designer Kitty Joseph are currently collaborating on a special collection to mark the brand's new "Originality" bottles.
Joseph's collection in full, modeled by musician Njena Reddd Foxxx. The collection includes lots of chunky, fun accessories. The glasses, in particular, are epic. Absolut has been collaborating with fashion brands on ads since the late '80s, because chainmail chic was a thing back then. AND IT STILL IS, just fyi.
An early Marc Jacobs design. I don't know why this lady is laughing but she's quintessential early '90s glamour. Other indications of '90s high-camp glamour: womens' tuxedos and BIG HAIR. From Absolut's 1991 fashion-focused ads. Doesn't Naomi Campbell (on the far left) look thrilled by her ensemble? Some important menswear moments, by which I mean there's a PONCHO in the mix. You could smuggle a lot of Absolut bottles into a club* under than ensemble. *or, you know, on the Subway.
Also, COWBOY BOOTS. From the 1994 ads, I'm pretty sure this is former Real Housewife of New York Kelly Killoren Bensimon. Which is fantastic. Helmut Newton shot top model Kristen McMenamy in a stunning series of black & white photos. All the era's big designer names featured: here's John Galliano, Azzedine Alaïa and Helmut Lang. Jean Paul Gaultier's designed featured in a "legendary" series of ads. The models' characters are inspired by creatures from Swedish legends. And this brave male model is wearing a thong worn out of gossamer-thin fishing nets. Herb Ritts shot Absolut's ad collaboration with Versace, which saw Kate Moss frolic in an ice hotel.
Naomi popped up too, in a ridiculous ice wig. This guy is also just hanging out in his undies on an armchair carved from ice. Tom Ford later offered up his best take on "blue steel." And, during his tenure as Gucci's creative director, worked with Absolut on a fun, foam party-themed campaign. Look at those embellished jeans, and fall in love. You can also fall in love with this leather jacket, if you like. In a special exhibition with i-D magazine and the Barbican Museum in London, designers worked on Absolut shoes. And then stored them in a fridge, I guess. (That's the sort of thing Vivienne Westwood would do.)
Collaborated with makeup brand MAC. And a number of great accessory designers. These ads actually relate to the city of Dallas and beauty pageant contestants respectively, but let's just pretend they refer to the classic and most fashion forward soap operas instead.
Absolut once worked on a calendar with a number of avant garde European fashion designers. And once they partnered with Kate Spade on a clear plastic poncho. Important figures in the fashion industry also warranted their own Absolut shout out. Here's Simon Doonan and Cosmopolitan editor Helen Gurley Brown. Quilting is always fashionable — this from Absolut's classic "Americana" ad series. And the fashion industry always loves a good "kitsch" floral. Also, cartoon rabbits. Many Absolut campaigns have also worked with more tradition visual artists. Ori Hefmekler famously recreated classic paintings with an Absolut twist for the brand. And a very long list of other artists — including Chris Ofili, Andy Warhol and Damien Hirst (pictured here, left to right).
A collaboration with Keith Haring was particularly successful.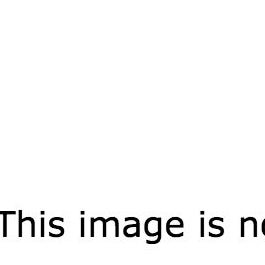 As were illustrations for a special London-themed bottle drawn by Jamie Hewlett, co-creator of cartoon band The Gorillaz.
Also, while briefly on the subject of music, Absolut once partnered with Swedish House Mafia! But the brand's commitment to fashion folk remains strong. Just last year, edgy British designer Gareth Pugh designed a bottle with sculptural bat wings.
Or something like that, anyway.
And let's not forget the ads featuring contestants from RuPaul's Drag Race. Because there's Fashion (with a capital "F") on display throughout.