All profits from M·A·C's line of Viva Glam cosmetics fund the company's AIDS Fund, which provides support for those diagnosed, and living, with HIV worldwide.
The fund is now in its nineteenth year, with seven lines of Viva Glam products and many more epic celebrity campaigns. Enjoy them all below:
Supermodel of the world RuPaul fronted the first set of campaign ads. Alongside k.d. lang and M·A·C's co-founder Frank Toskan. (k.d. scored her own solo ad too. It's romantic.) But back to RuPaul, because that's how things should be. But if anyone's going to follow RuPaul, it'll be Lil' Kim. Also Mary J. Blige.
Mary J. popped up again in ads with Shirley Manson and Elton John (who's wearing surprisingly staid glasses, for a change).

In recent years the campaigns have booked larger casts. Here's Chloë Sevigny and supermodel Linda Evangelista. Pamela Anderson, who really should know better than to bite her nails during a beauty shoot. Missy Elliott! And someone loved this photo so much they made a Blingee of it, which is always great.

Also Christina Aguilera and Boy George. Somehow, Christina is wearing more eyeshadow than Boy George. Also, it's the colors of a pineapple.
Incidentally, Christina showed up to the line's launch party looking like this.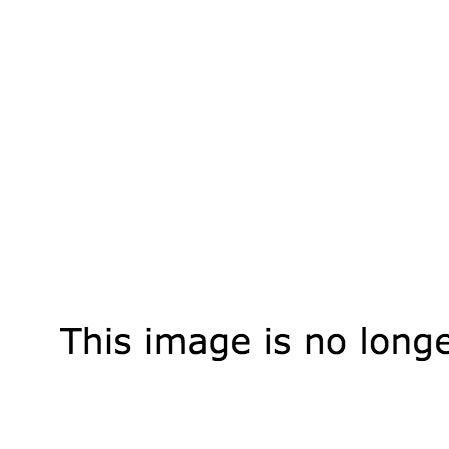 Her heavy bronzer phase, then.
Lisa Marie Presley and Debbie Harry didn't get hoop earrings as cool as Eve's. But they're here, and that's the most important part.
Here's some more Eve, and some Fergie! FERGALICIOUS. It's always such a delight to use that "word."
More FERGALICIOUSNESS. Perfection. Also some Dita von Teese. Lady Gaga and Cyndi Lauper fronted one of the most recent Viva Glam campaigns. And then Gaga showed up to that line's launch party in makeup even stranger than Xtina's overdone bronzer. Faux pearls, on the face. And just about everywhere else too, apparently.
Nicki Minaj and Ricky Martin let their breasts/biceps do the work for them respectively in last year's campaign. And the lipstick Nicki designed quickly became Viva Glam's best-selling product. So she landed this year's campaign solo, as a special "thank you."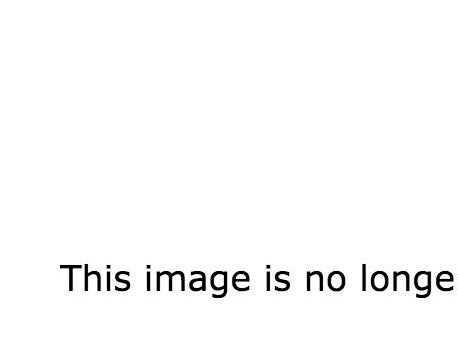 As you can see, she's like :O about it.
Vanity Fair got a bunch of the spokesmodels together for a smart black and white group photo — much more sedate than the average Viva Glam shoot. And, as the portrait shows, it's pretty clear the original Viva Glam face is still the finest.