Rick Owens presented his spring/summer 2014 collection through a fantastic step show — one of the most innovative and exciting fashion shows in recent seasons.
It'll be one of those shows people are still name-dropping at fashion parties 10 years from now, and for good reason. Sure, you can view the show simply as a fun spectacle (step-tacle?) and the latest example of fashion designers' quest for ever-more innovative ways to present black dresses and/or chunky knit sweaters. But you'd be selling the experience short. In the context of the industry's questionable commitment to diversity (be that of size, race, or age), it's a big deal. Owens should be commended, and so should his steppers.
New York-based singer-songwriter Arin Lawrence performed as part of The Soul Steppers, one of the four groups featured in the show. Below, she tells her story of the show from its early conception this past spring until the final, ground-breaking performance during this season's Paris Fashion Week. Lawrence walks in the Rick Owens show (left); She performs with her fellow Soul Steppers.
I'm a member of a step group called the Soul Steppers, we're based in New York. We received a message from choreographer Loretta Malloy back in March — she and her daughter LeeAnet were working on the show, and asked if we wanted to be involved. The Steppers then called me — it was sort of vague at first, like, "Are you available to travel later this year? Do you have a valid passport? There is an opportunity for us to travel to Paris for a show during fashion week. Are you interested?" So, you know, I said, well I think I can do that.
There were four teams total. On top of us Soul Steppers, there was another group from New York called Momentum, then the Zeta Phi Betas, a sorority from Howard University — where I went to school — and a group called the Divas from Washington, D.C. I think Loretta called some other teams too, but maybe some people didn't quite "get" the project it so they didn't say yes, which is crazy to me.
We started rehearsing in June — I think it took a while to get everyone's schedules in sync. There were 40 different people on four different step teams, based in two different cities, and we all had our jobs and our social lives to work around. It wasn't like we put everything else on hold just to step for this show. The two New York-based teams would rehearse together and the two D.C. teams did their thing. I think one of the most noticed things from the eventual show was the faces we were making. Yeah. Rick's people wanted us to make… intense faces, let's say. They called them "grit faces." Now stepping as a greater tradition, it's rich in history. You'll get some mixed opinion on this, but a lot of its roots trace back to South African gumboot dances. These were a form of entertainment for the coal miners there, but also became a form of protest by those same miners during the apartheid, when they were working under terrible conditions. Yes, it's got a combative history on some fronts and so maybe that intensity comes from that.
But I think the intensity that Rick saw, that he wanted to tap into specifically, probably came more from the [contemporary] fraternity culture of steppers. In the African-American Greek lettered tradition, there are nine historic black fraternities and sororities known for their stepping. One fraternity in particular, Omega Psi Phi, have a tendency to do what we call screw faces. Rough, tough faces. Grimaces. I think that Rick liked that. And I think that he wanted to pair that expression with female steppers — you know, we're strong and intense and "fierce." [Sighs] I think it can be difficult to express that sentiment in a way that doesn't look angry because it's not supposed to be about anger. And having said that, the team of all 40 of us, we were given the name Vicious. All of us stepping together for the show, we were Vicious. I can't tell you who came up with that name specifically, but I think the name in and of itself has certain connotations. So that…happened.
It was a struggle, certainly. We were all told, you have to make these faces. To be honest, it was one of the most frustrating things because as step teams, we just don't make "grit faces." It's not that we're skipping around wide-eyed and smiling, because there's a serious element to stepping. It's not meant to be giddy, and not to be taken as a joke. But, again, we're not angry and we're not trying to scare people in the audience or anything like that, so constant and consistent pressure to make weird faces was tough.
We wanted [Rick's team] to meet us in the middle. I think at the beginning it was very much, "You must make this face, you must look fierce, that's all." Then there was a rehearsal where we were told not to worry about the face if it wasn't natural, but then we had to do it after all. I think some people at a certain point were like, I'm just not doing this. And you can see that in some of the pictures.
There were lots of fittings. We all sent in measurements before we even started rehearsing. I do believe some people lost weight as a result of the rehearsal schedule, but there was never any pressure on us to be a particular size. Our groups in New York had two fittings [during the summer], and we all tried on a variety of different designs. There were lots of questions about the material, and how any given piece affected our movement. Once we arrived in Paris we had a final round of fittings, and realized the outfits we'd be wearing were quite different from what we'd seen in New York. I think because of the nature of the show and, yes, the fact that we're all not model-sized, there had to be some flexibility with the clothes. I switched outfits with one of my teammates, because the length of the skirt I was originally set to wear limited my movement. I was worried I'd rip it during the performance, so Rick said we could swap.
Also, we didn't get to try out the shoes for a rehearsal properly until the morning of the show. We were all worried about that, having to step and dance and walk down a staircase without falling or tripping or kicking a shoe off and hitting a photographer in the face. But they were totally fine and we had a lot of help backstage tying them right — they weren't laced up. They were just tied around our ankles!
We had hair and makeup tests alongside our fittings. I think we all felt the makeup artists were perfectly equipped to get our skin right. That wasn't an issue for any of us. Furthermore, Rick did not want us in a lot of makeup — it's funny, the guy who did my makeup in rehearsals snuck on a little bit of eye-shadow, just a little bit. When he'd finished, some of my teammates were like, "Oh that looks good, really good." So of course the artist across from him noticed, said, "Did you put shadow on? No one else has shadow." They had a little moment.
Now the hair, that was interesting. A lot of us were sitting and watching while they started doing hair tests. Watching nervously, I should say. The hairstylists work so fast — they have to, I'm sure — and, of course, they're totally talented. They do know what they're doing. But a lot of us were worried they were exposing people's natural hair to the heat, because you can just burn hair that way. A lot of us were snapping things like, "I'm gonna tell them they are not even trying it on with me."
My hair is nappy, and I love my naps; I haven't straightened them in years. I honestly didn't think they were going to do anything to me, because in my fittings I'd been wearing a headpiece. I was relieved, but they did end up straightening it. Now, in New York if you have natural hair and want it straightened, it's very simple: You go to the Dominicans and get it blown out. The Dominicans know exactly what to do and they get your hair right. But there were no Dominicans in the hair room. The first guy working on me was perfectly fine…and then this other guy came over — I don't know if he felt felt the other guy wasn't working fast enough, or just needed to do something. Now he was a bit rougher, and he kept saying, "Oh, no worries, I live in Brooklyn too." I had to say, very politely, that I didn't care where he lived because [he's] burning my head and needed to stop. [Laughs] There was a full day's rehearsal scheduled the day before the show. There were changes to be made — not major ones, but we did have to change our formation because the show space ended up being a bit smaller than we'd been told it would be. The front row needed more legroom. And then there were some moves changed so people could see the clothing better. It was a fashion show, after all. Rick came along to watch that evening, and said it was far beyond his wildest dreams! It was so sweet of him, we were all so pleased. We still ran it a couple more times afterward, though.
I can't speak for all 40 of us, but for us Soul Steppers, we did the show because we believe in the power of step. We all felt that this was a huge opportunity for it to be presented on the world stage in an unconventional way, and just to widen the scope of anyone who sees and hears about it. If I go on Instagram and search for "Rick Owens" now there's a lot about us there, which is weird — but good weird.
I'd heard of Rick Owens' name, as a fashion brand, and that was probably the extent of it. I couldn't have picked him out of the crowd, but I will say now that he has a memorable presence. I can't say that I know him well but from the time I spent with him, he's a really cool, peaceful guy. He's in the moment, and very innovative. His team even worked on a documentary focused on the show coming together, and have been taping us throughout the entire process. He also filmed a little video for us all post-show saying thank you. Also, and this is the coolest thing, post-show we all got black hoodies, customized with our names on the front. They had the word "Vicious" on one sleeve and "Rick Owens S/S 2014" on the other.
We did not get to take home the clothes from the runway show, though. What's that about?! There was definitely some coveting going on. Each group wore a particular color, and I loved Momentum's all-black outfits. There was this one black skirt in particular with pom-pom balls hanging off it; you'll see in videos of the show that close to end, when we're in the two lines doing the step facing the audience, maybe three or four little balls fly off because the movement is so energetic. Anyway, I grew up performing West African dance and it reminded me very much of traditional West African clothing — I want it so bad for myself! Shout-out to Rick, I'm still here in Paris if you want to send it my way.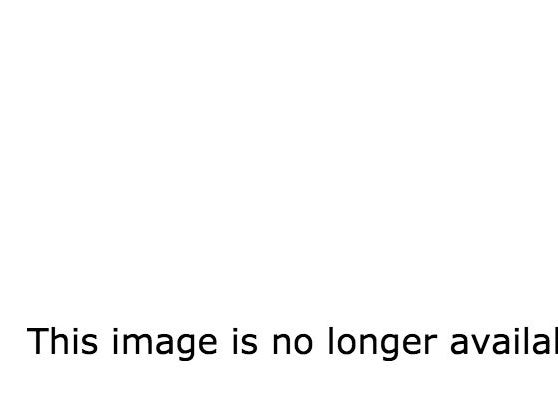 Backstage before the show was crazy. All of a sudden there were all these people with cameras — there was no prep for that! And then, ugh, the photographers asked us to make the "grit face." I just don't know if it's ever going to be easy for me to make that face. Sure, you say something to piss me off and I'll give you grit, but otherwise it's not natural. And one of the things I specifically was not interested in was taking bad pictures. I understand what Rick and the photographers wanted, but it's my face. It might not be my name but it's my face. My feeling was that I'm going to put something out there that hopefully gives you what you want but hopefully doesn't make me look ugly. While it was difficult to strike that balance backstage, it was easier during the show.
Once we were out on stage, the rush of it all was fantastic. We came out two by two, and we weren't nervous. Well, it wasn't until I actually turned the corner and started down the staircase that I was like, oh shit. But we all wanted to make it work for Rick. We were ready, and we did make it work. I think everyone was pleased. There were people in the audience who cried. We could see, and we could even sense, the reaction. The Soul Steppers came on second to do our individual group's choreography second. We could hear people cheering for the first group — Momentum — and then us, like it was a competition. I think even in some of the write-ups people have been like, "Oh yeah it was a battle." I don't like that, because there was no battle. But the audience was captivated, and I think wowed by it all. A lot of the people there had probably never seen a step show before.
Of course there will always be critics. I've seen some comments like, "Oh, that wack step show" from people in other Greek organizations. Well guess what, it was a step show in the context of a fashion show for people who haven't seen step before. My message is simple: Suck it up and stop being bitter that you weren't in it. In terms of Rick's vision and our execution of that vision, it came together almost flawlessly. It was a privilege.
We knew the whole time that we were [mostly] women of color who were being brought in to do a nontraditional show. But we never felt we were being called up because we were black. Not at all. Yes, there is racial tension in the fashion industry and in the greater world. Particularly in the context of America's cultural values, you have to fit inside a box, not just as a woman but as a black woman, or a mixed race woman, or a gay woman. So I can see people saying he just chose "these people from this box" for the show. But that's all wrong. Rick chose us because we're a step team.
Let's say Rick wanted stepping in his fashion show but didn't want any black people. If he'd said, can you have a couple of black steppers teach these white models some moves, I would have had a huge problem with that. We all would have, because it would have been unauthentic. I don't know how many all-white step teams you know, but if you can find one, by all means call them. And maybe Loretta did find a team and call — as a matter of fact I believe there was a Latina group, but my understanding is they had schedule conflicts they couldn't resolve. It was about the stepping. Step originated in Africa. Step dancers happen to be black. Stepping remains a tradition mostly within the black community, so Rick got mostly black steppers. You can say it's racist because our groups' makeup is homogenous like that, sure. At the end of the day, Rick Owens wanted good steppers and he got good steppers and this is what they look like.