1.
Present your show at an actual pool so folks can lounge around, quite literally, while enjoying the proceedings.
Smart move, Nanette Lepore.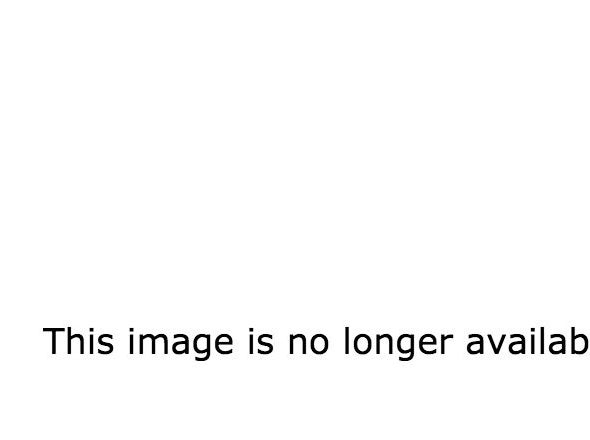 This is the Maaji Swimwear show, a wonder to behold.
3.
Print a wrinkly cat's face on the back of your bikini bottoms. Because that's always a good look. 4.
Or embellish your swimmies with some gaudy religious iconography. Perfect for those hot tub Bible classes. 5.
Allow a child model to RULE the runways.
Look at this girl's strut and learn from it; from the A.Z. Araujo show.
6.
Paint Illuminati-style symbols on your models' foreheads.
Makeup at the Mara Hoffman Swim show.
7.
Also, yes, that's America's Next Top Model alum Stacy Ann Fequiere on the Mara Hoffman runway. You can't go wrong with a Top Model cameo.
In the Agua Bendita show.
9.
Show off some neon-colored crochet projects.
A look from the Indah show.
10.
More crochet, this time with tassels and those little sea shells that look like puffy cereal.
From the Anna Kosturova show.
11.
Also: show off your irridescent, Rorschach patterned sequin hot pants! These are amazing. 12.
In fact, just throw a bunch of glitter around. Everybody loves glitter. Glitter! 13.
Invite swimsuit models Irina Shayk, Chrissy Teigen, and Hannah Davis to judge everyone else from the front row. 14.
Invite these fabulous guests to your cocktail party. 15.
And make sure to invite Dennis Rodman to sit front row and take lots of photos on his cell phone. Dennis will really enjoy the experience.
16.
Set up a DHL hospitality lounge with shirtless male waiters. Amazing.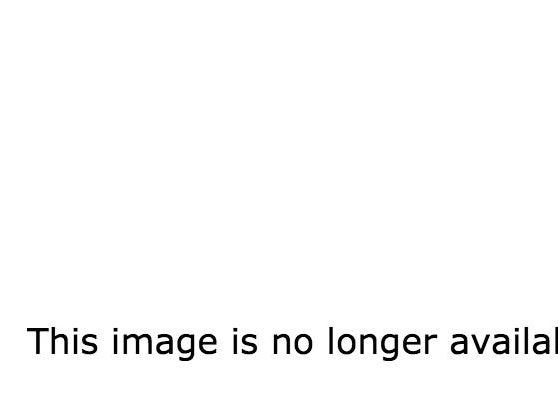 17.
Accessorize your swimsuits with candy jewelry.
(And also with big bowties at the bustline.) These are looks from the aptly-titled Lolli Swim show.
18.
Less successful lollipops: the grilled chicken wings served at events.
Ok, I would eat one (or five) of these Cuban sandwiches. L—R: from Minimale Animale, Beach Riot, and the Aquarella shows.
20.
Pretend to faint, I guess. 21.
Just rip off the odd Kenzo design here and there.
L—R: a look from the Beach Riot show; a Kenzo sweater.
22.
Or just design sweaters instead. 23.
Take your closing bow with a model wearing a zany top hat, just like Slash. 24.
Smuggle cocktails onto the runway in a shiny flask. 25.
Or design a clutch shaped like an S&M elephant. 26.
Book some acrobatic salsa dancers to perform a number before your show. Insist the male dancer is shirtless, naturally.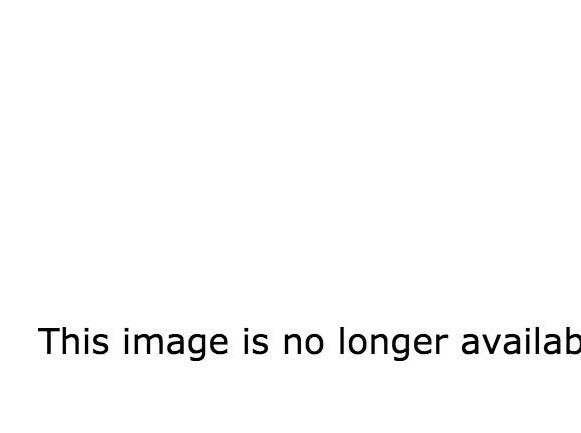 Entertainment courtesy of the Luli Fama show.
27.
Or book actor Vincent De Paul to walk during your show.
This is the Raleigh swim show, and Vincent posing for photos afterwards like the model/actor he is
You might know Vincent from his recent roles in Girls and a made-for-TV Jodi Arias trial movie. Or, you know, you might not.
(He played a "New York Art Buyer" in a Girls episode, and "Travis Alexander's friend" in the Arias movie.)
28.
Note: the best part about Vincent's appearance will be when he stands on tip toes backstage for photo ops with the other male models. 29.
Round #2 of invites: shoot for Scott Disick and Kourtney Kardashian, because what is an event of this caliber without a Kardashian appearance? 30.
Also: Real Housewives of New Jersey stars Melissa and Joe Gorga. 31.
Coincidentally, design clothes perfect for a Real Housewife of New Jersey's walk-in wardrobe. 32.
Also wonderful: these booty-empowering silk dressing gowns. 33.
Design swimwear that looks like this.
(Designs by Dolores Cortés.)
34.
Chunky gold jewelry like this. 35.
And chunky gold studded sunglasses like this. Fun fact: this is Dolores Cortés — on the right. 36.
Have some synchronized swimmers perform in their delightful floppy floral swim caps. 37.
Parade male models on the runway in Swarovski crystal-embellished trunks. 38.
And just totally ROCK OUT on the runway, even if such gestures make the model walking behind you a little uncomfortable. 39.
In conclusion, Miami Swim week, where even the photographers go crazy! It must be the humidity.