On last night's TIME 100 Gala red carpet in Saint Laurent's draped gold tulle.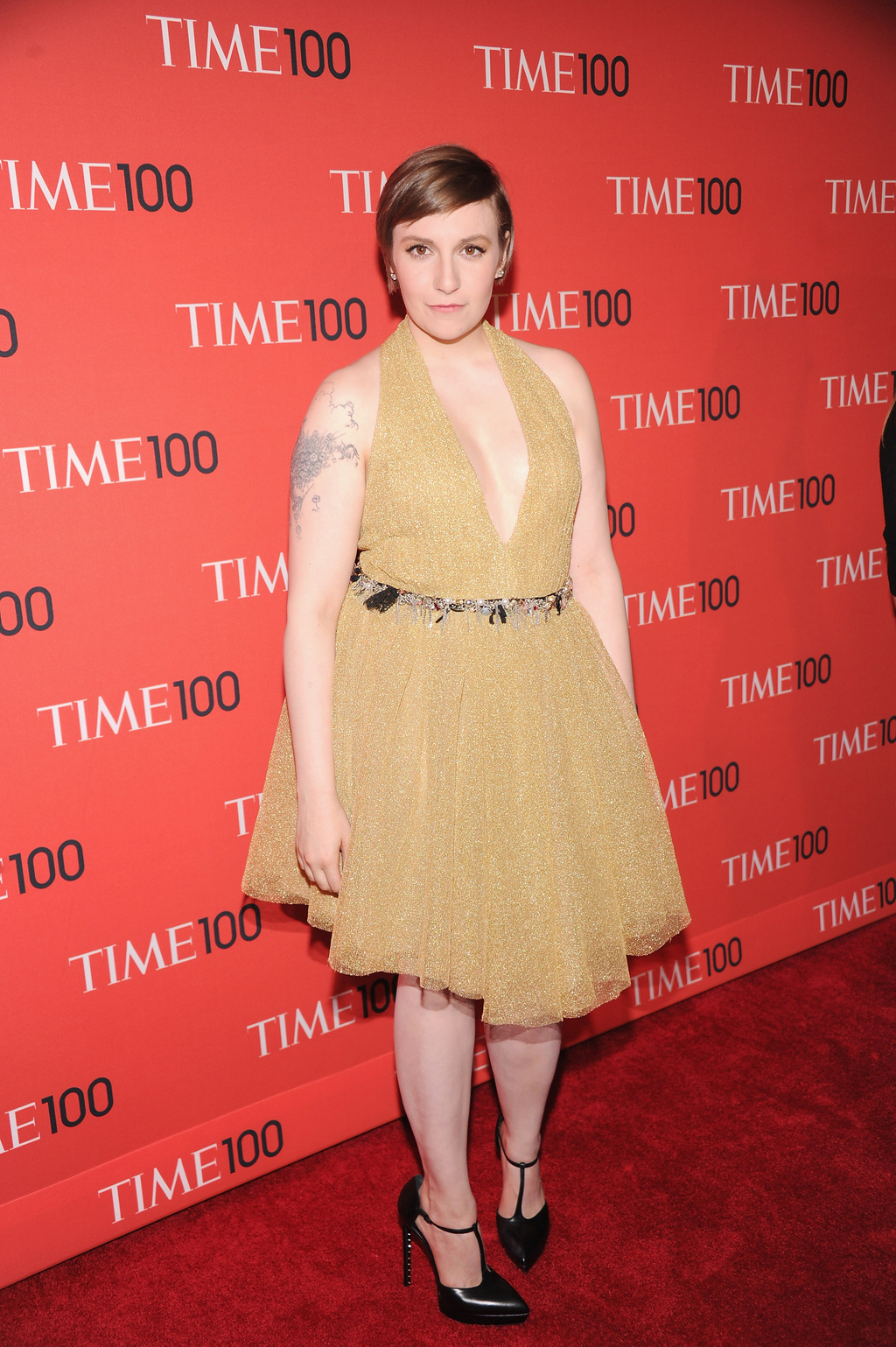 The grungy runway look, for comparison.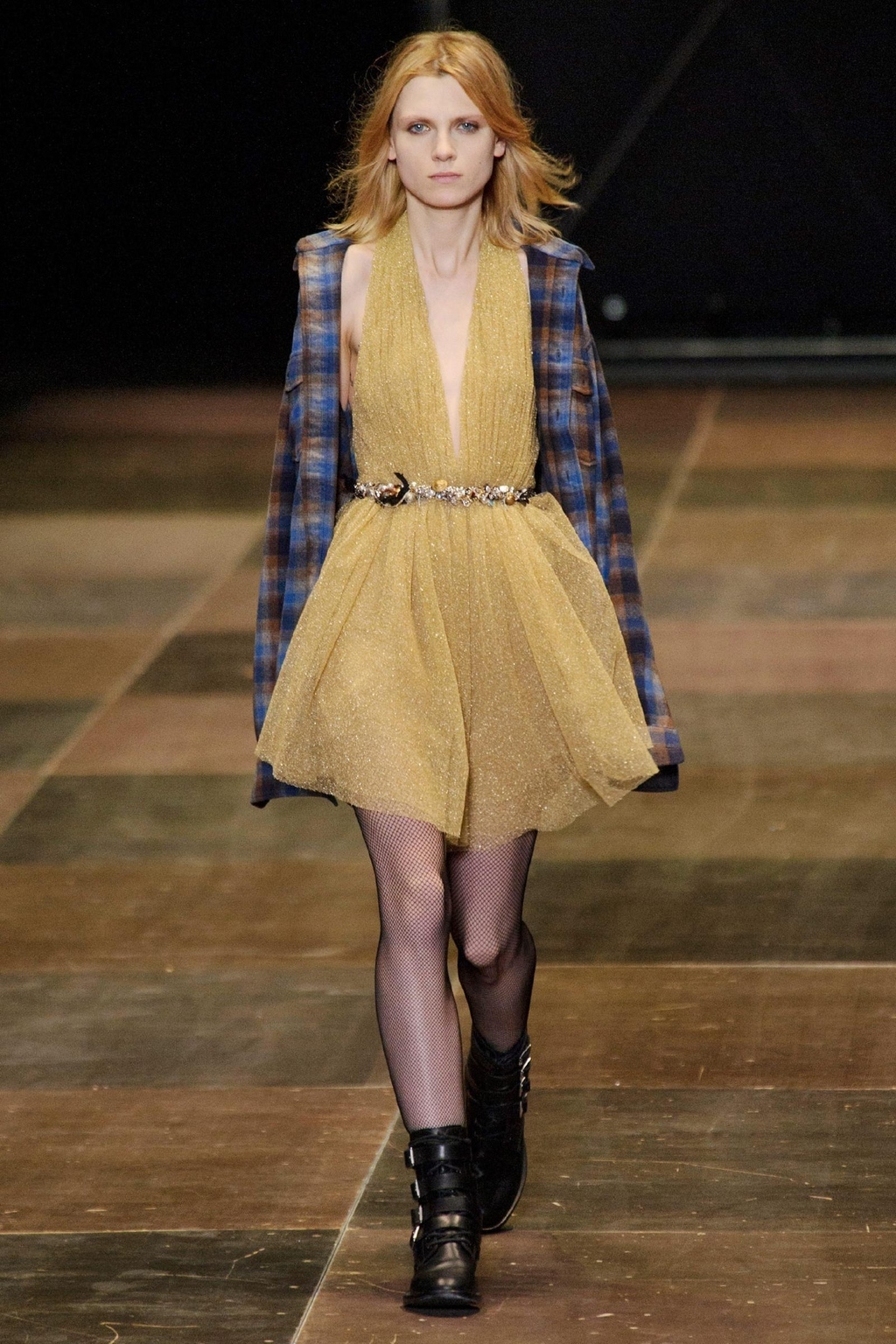 Posing with Christina Aguilera, who's not wearing Saint Laurent but looks great anyway.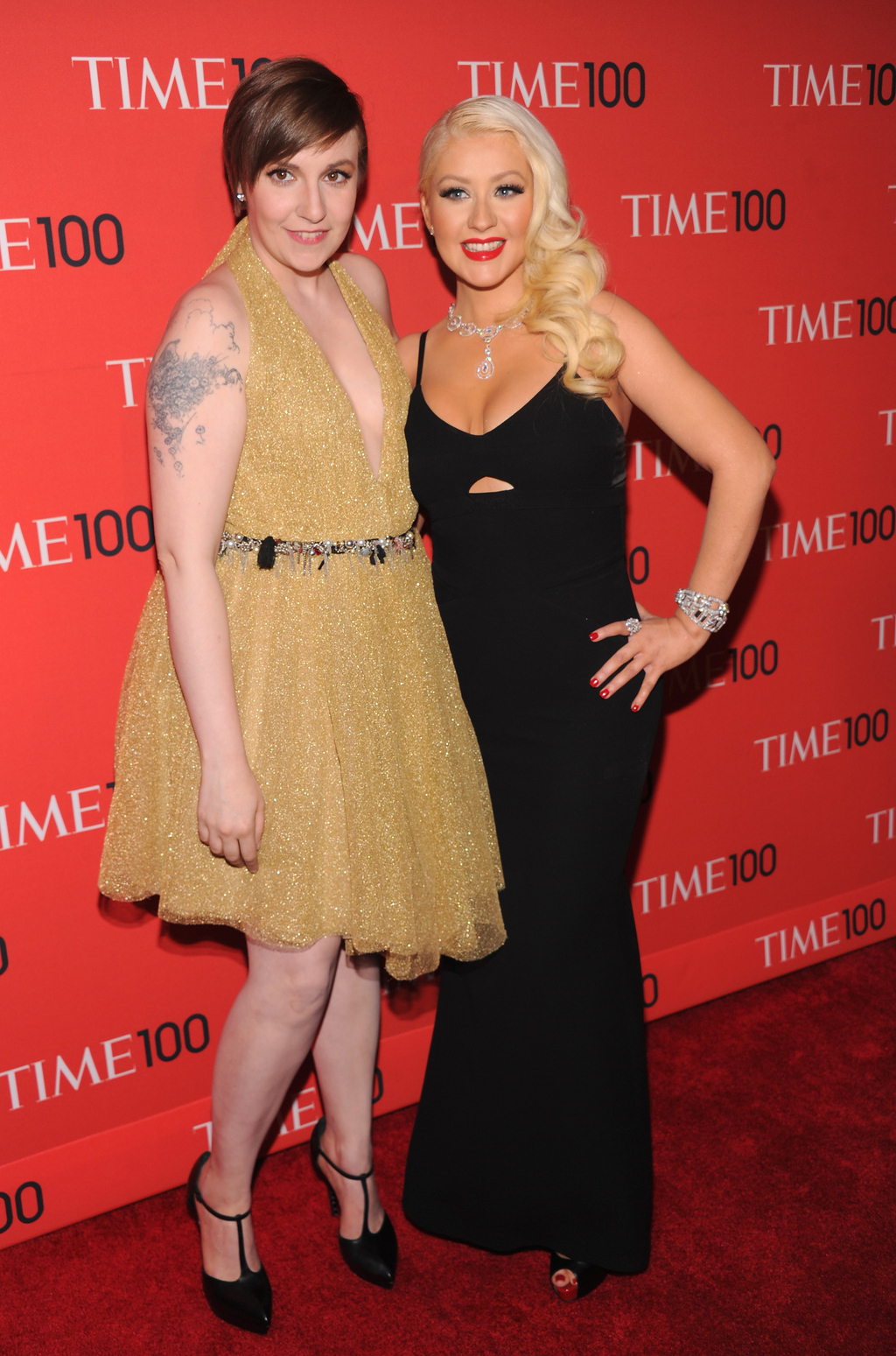 And with Claire Danes, who's like "ew, no."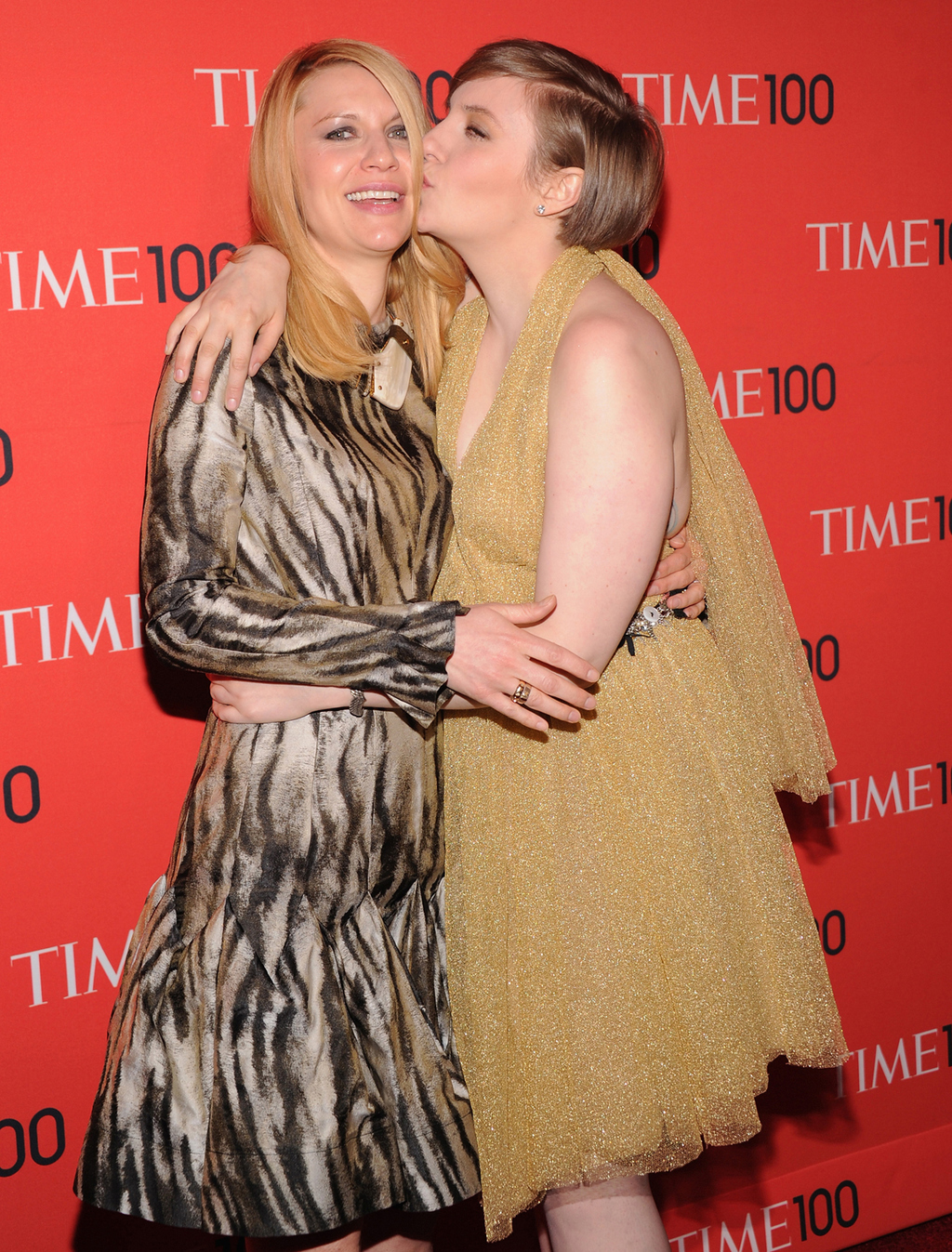 Bonus shot from the party. Please feel free to caption Mia Farrow.