Former Victoria's Secret Model Launches Christian Clothing Line
Kylie Bisutti is now a partner in God Inspired Clothing, which "[makes] it easier for Christians to share their faith" through Bible verse-emblazoned skinny jeans and tank tops. See photos of the collection here.
Kylie Bisutti confirmed her Bible study-prompted defection from the Victoria's Secret Angels' ranks with an autobiography, I'm No Angel, published earlier this year.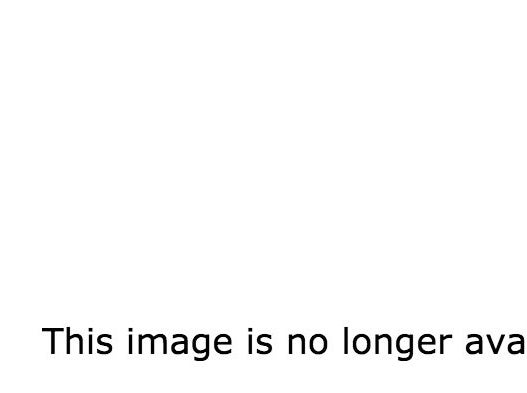 Bisutti renounced the modeling industry to live a Christian lifestyle as "a Proverbs 31 wife and mother."
She did not, however, want to cut her ties with fashion altogether, and is now a part owner of Christian clothing brand God Inspired Clothing. In a quote on the label's website, she explains, "God inspired fashion is all about spreading God's word everywhere and making it easier for Christians to share their faith and God's love. And that's really what the world needs right now."
That, and and more skinny jeans!
The womenswear collection includes this "the Lord is my strength" tee.
That's Psalm 28:7, and $22.99.
This "profess your faith" Christian pocket tank top.
Romans 10:10 and only $16.99! Sadly, the pocket is not big enough to fit a Bible in. (Other tank tops include "not ashamed of the Gospel" and "do not judge.")
There are lots of "God Inspired" skinny jeans. These are the "love your enemies" split verse women's Christian skinny jeans.
Matthew 5:44, and $69.99.
And these "your word in my heart" Christian skinny jeans
This pair of ravishing hot pink jeans come with "SAVED" in large, all caps print. For "whoever calls on the name of the Lord shall be saved," you see.
It's fair to say Mandy Moore's character in the film of the same name (Saved) would LOVE them.
Some more denim, this time patterned: "the word of God endures forever" fitted denim shirt.
And this is the "know that I am God" frayed Christian vest.
Psalm 46:10 and $29.99. The teal color is very fetching.
And some more teal: the "obtain the prize" women's blazer.
For the good Christian businesswoman. That's 1 Corinthians 9:24 and $49.99.
Of course there are some prairie skirts in the mix too. This is the "she speaks with wisdom" Christian skirt.
Proverbs 31:26 and $49.99.
There's men's clothing too. Here's the "bad company corrupts" Christian button-down shirt.
You could wear this with your Evangelical bowling buddies, or something. 1 Corinthians 15:33 and $79.99.
This is the "spirit of power" Christian men's button-down shirt.
FORGIVE ME LORD BECAUSE I AM HAVING IMPURE THOUGHTS ABOUT ANOTHER MAN.
Where was I? Ok, 2 Timothy 1:7 and $69.99.
This is an edgy one, the "fear God" Christian button-down shirt.
Ecclesiastes 12:13 and $99.99.
The founders of God inspired fashion see a strong correlation between the removal of God's word and the breakdown of the family unit in our society and ultimately its moral foundation. They believe that sharing God's word can reverse this trend. 'Using every part of their lives Christians can unite to change the world,' said CEO Angie Frost.By using actual Bible verses on clothes students will be exposed to the most important book ever written. 'For some children reading the verses on our clothes will be their first introduction to the Bible. We are hoping to spark their interest in the power of God's word,' says Stevi Baker, Director of Children's Clothing. The people behind God inspired fashion are hoping to increase love and curb the violence in our Nation's classrooms. 'Bullying is also a big issue for many of the students in our country and if anything can change a bully's heart, it's God's word,' explains Baker.
This is the ""blessed are the merciful" peek-a-boo girl's tank top with lace overlay.
The "Mmrcy triumphs over judgement" girl's Christian top.
James 2:13 and also $24.99.
One for the boys: the "they will soar like wings on eagles..." Christian tee.
1 Thessalonians 5:16-18 and $24.99.
Some more skinny jeans to finish with.
And thus one Bible verse not (yet) included on any of God Inspired Clothing's, perhaps fittingly, is Leviticus 19:28 — which many Christians believe to forbid tattoos.