1.
This summery frock coat and whipped cream-style fascinator.
Kate wore this to a summer garden party at Buckingham Palace, one of her final pregnancy looks. The tweedy yellow coat is courtesy of British designer Emilia Wickstead. (Let's also acknowledge Camilla, Duchess of Cornwall, whose mound of ostrich feathers masquerading as a hat looks fabulous.)
2.
This floaty and elegant floral gown.
Now TECHNICALLY Kate might not be pregnant at this point — it's a look she wore last September on her and Will's Diamond Jubilee tour of Asia. (Specifically, it's a Jenny Packham dress she wore on a tour of some botanical gardens in Singapore.)
But she might just be pregnant and it's a beautiful look, so let's let it slide.
3.
Kate wore a lot of tartan-style frock coats during public appearances in her first/second trimester. That's the British climate for you.
This is a particularly stylish example, from British label Moloh. Note that Kate's six months into her pregnancy and there's still not much of a bump on show. Great Ping-Pong skills, though.
4.
And here's another nice tartan coat. And yes, Kate really did play hockey in those boots.
This appearance was her last public engagement before news of her pregnancy broke — thanks to the unfortunate, serious case of morning sickness she came down with last December.
5.
Speaking of, here's Kate emerging from her stay in hospital.
6.
Royals in animal prints, you can't go wrong.
Kate christened a ship, as royals often do. (It's a good luck thing.) Though much of her late-pregnancy wardrobe featured flattering tailoring and pleats, even a simple, straight-cut coat looks lovely.
7.
Another successful print: this simple, chic polka-dot dress.
Kate wore this for a tour of the Harry Potter Studio Tour. It's a dress by Topshop, because she still likes popping in there and shopping with the common folk once in a while.
8.
And one more again. An adorable dress, an adorable array of children's artwork in the background. Kate's a consistent champion of "safe" British fashion, finding modest pieces from major brands like this digitally-printed dress from Erdem. She's also frequently spotted in Alexander McQueen and Mulberry, among others.
9.
This is a Mulberry dress, for example, which features a twee peace-symbol pattern.
Kate wore this on a few occasions in 2012; she's pictured here in November at the opening of a gallery in London's National History Museum.
Fun fact: For all the hysteria over everything Kate wears selling out, I once found a rack full of this dress (in both this emerald green and other colors) for sale at a Mulberry outlet store.
10.
One last print: a bold, color-blocked dress worn as she and Prince William toured the Solomon Islands last September.
Again, this would be right around conception time. But it's a great dress, and the sculptural skullcap is a nice touch. Look at how intrigued Wills is.
11.
OK, one more last print. This time for real.
Kate picked this look for a "cultural event" featuring dragon dancers while touring Singapore, also during the Diamond Jubilee tour. Yes, it might also just predate her pregnancy by a little bit, but it's a light, fun and very well-draped dress by Singapore-based label RAOUL. It did sell out.
12.
Also a lovely look for the Duchess: lace.
This is Kate attending the St. Andrew's Gala event in London last November. The gown is by Temperley, and her clutch is McQueen.
13.
And netting works too, attached to one of Kate's many wonderful fascinators/hats/who knows what to call them anymore other than skullptures, which is a word I have just coined and it's brilliant.
Anyway, this peachy dress and coat are both by Jenny Packham. Kate, by this point a solid eight months pregnant, wore them to a special service commemorating Queen Elizabeth's coronation. She looks wonderful.
If a little suspicious in this photo, which is my favorite recent semi-candid KMid moment.
14.
Everyone knows royals have great taste in hats, even when they're only royal by marriage. (Case in point here: Kate and Camilla.)
This soft candy pink coat is an Alexander McQueen design.
15.
Hats! This is a milliner's take on an errant curly hair resting on a chocolate seashell.
It's like when you have a box of box of Guylian chocs and you want to eat the seashells first (they're a mix of regular chocolate and white chocolate, thus delicious) but you can't because there's a HAIR on them. Anyway, Kate paired this heady embodiment of a chocaholic's despair with a minty Mulberry coat for the momentous occasion that was her baby bump's debut.
16.
More hats! This is probably a bit too much like a beret for some British people, but it's still nice.
Worn to a St. Patrick's Day parade, this is a green Emilia Wickstead coat (there's shades of a bump visible even under the flattering high-waisted pleats), which Kate had also worn the previous year. As she's watching the Irish Guards march, she's picked a clover-shaped brooch. So much for any good luck, though, as Kate got her shoe stuck in a drainage grate. Both her shoe and the errant grate were later executed for treason. Harsh, but fair.
17.
Even more hats! This brown hat looks like a bit like a Rolo.
18.
And this messy knitted beanie maybe shouldn't even count as a hat, but Kate's making even hiking gear look quite cute.
She's on a cookout with members of a Scout troop, and laughing at the terrible food she won't have to eat because she brought a butler with her and he's got a hamper full of smoked salmon sandwiches.
19.
Dark green is a color that suits Kate's complexion just so.
Taking a tour of the National Football Association's new football centre, Kate got the opportunity to laugh at lots of athletes doing silly exercises she won't have to worry about for a while because she's pregnant. (Prenatal yoga classes excluded.) For the occasion she wore a fetching Reiss coat and a chunky belt.
20.
A glimpse under one of those sharp frock coats! Kate's wearing a black Topshop shift dress.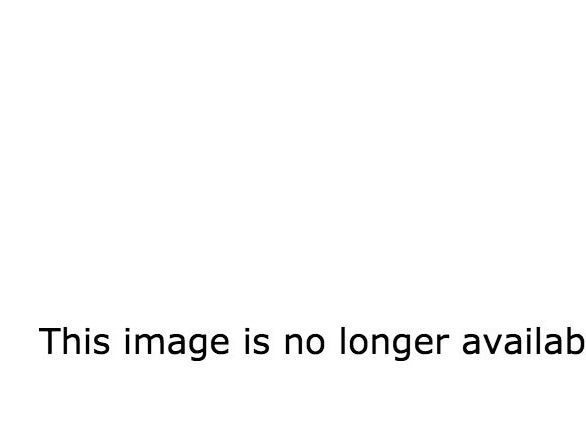 With a very cute white collar.
21.
Salmon pink worn (very) well two ways for Kate's visit to a children's hospice in Hampshire.
Look at the admiring glance she's getting from that dapper guy with the mustache behind her, for example.
This elegant coat is by Tara Jarmon. You'll have noticed these trusty patent pumps OVER AND OVER in this list, because Kate just loves them that much. They're by L K Bennett.
22.
And Kate's for-real best maternity look: the By Malene Birger coat she accessorized with a "baby on board" badge. Adorable.
Also unnecessary, because Kate will never need to travel on the Underground and ask people to stand so she can sit down — I mean, she's taking a helicopter to her delivery ward, for goodness sake.
And an honorable mention to this outfit, a Tuvaluan grass skirt worn for a lesson in traditional Islander dance moves. Basically, this is Great Britain's future king twerking. Why would anyone not be a monarchist? We can only hope all these heady festivities led to the royal baby's conception. Because that's a story set to make even the Queen chuckle.
PS: because this is post-coital hair on Kate a day later* — I don't mean to be crass but, seriously.
*Technically this hair came a day before the dancing, but if anything it just goes to show what a wild sexy time Wills and Kate were having in the Pacific.