Currently fronting this season's Lanvin menswear campaign, Langford's treating his body like a temple... that's been covered in graffiti by meddling hoodlums. Hoodlums I tell you!
More Miles. 2.
Melodie Monrose A diverse array of fun body art. Missed opportunity for a small game of snakes and ladders on the forearm there, though. In only a few months, Delevingne went under the needle three times: for the lion pictured left, the fancy initials pictured right, and something or other on her foot. It's all on Instagram, naturally. Cat tattoos! Also a sword-wielding pin up girl and some sort of dragon creature. But mainly cats.
Obviously there would be cats. OBVIOUSLY.
And some more Konstantinova If Daniel and I were characters in a period romance novel — and how I wish we were — I would spend a solid 20 pages fretting over how I could possibly introduce him to my parents.
Because she's a model, a veritable walking "clothes hanger." Get it?!
Awesome tattoo-realism, even if the lady mine on Stephen's right arm is sad about it all.
10.
Aline Weber Kershaw favors the tiny tattoo approach, with small symbols dotted all over her body. She even has one of those inside lip tats.
12.
Omahyra Mota. Freja has a grand total of 16 tattoos. Pictured above: a small selection of them. 15.
And in other cute animal tats: Bambi Northwood-Blyth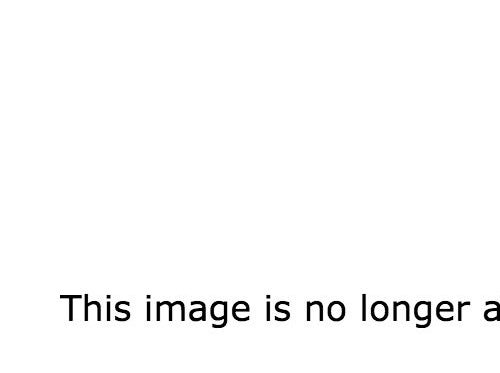 This motif is a given, right?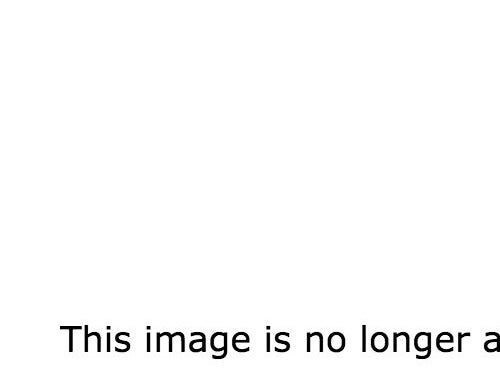 Leebo is in desperate need of a friend game for a knuckle tattoo reading "YOUR," or he'll be forever stuck with a sentence fragment.
Because this is what happens when tattoo parlors don't employ fact checkers, Salinovic's body art reads "only angels have wings." BIRDS much?
Dunn's tattoos include her son Riley's name and the winged Egyptian goddess pictured on the right. (Winged... but not an angel mind you.)
MORE WINGS. It's like everyone is playing a sick joke on Kristina Salinovic, basically.
20.
Bradley Soileau — another heavily tattooed music video muse. McNeil's tattoos range from the teensy (see the spider's web pattern in her ear on the right) to the, well, not so teensy.
"Lilies and Asian umbrellas," apparently.
It seems perfectly reasonable to look at a shirtless photo even though Beckford's only showing off tattoo sleeves — so far.
In addition to the <3 symbol on her wrist, Cole's ankle tattoo reads "Ut apes geometriam." That's Latin for "as bees, geometry" — a line from Victor Hugo's The Hunchback of Notre Dame. Makes your Twilight quote tats look a little shabby, right? (Unless they're of Jacob Black, in which case, kudos.) Another member of the tiny <3s club. You're actually not allowed to wear glasses like either of the pairs pictured above unless you have 12+ tattoos. That's a fact.

This is what happens when a Care Bear goes "bad." This time with rosy barbed wire around her ankle, and a tattoo honoring her son Zion. Bonus tattooed makeup artist in the background!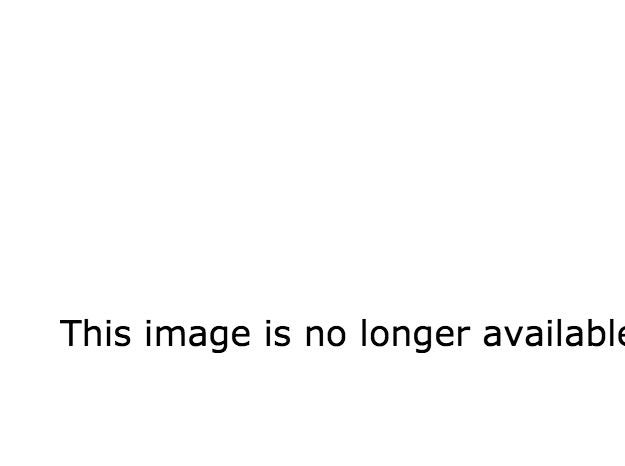 *Though Klum is removing (left photo: 2008; right photo: 2013) the swirly text serving as a reminder of her ex-husband Seal, those four little stars represent her four little children. You can't go wrong with a tentacular forearm tat, you really can't.
It's like a collage on her arms.
33.
And with another arm collage: Ash Stymest
Ash also has the DC Shoes company logo on his calf, but let's not hold that against him.
34.
And yet another arm collage: Cole Mohr Or Mr. Ward, if you'd rather.
37.
Abbey Lee Kershaw and Kasia Struss in the spring 2010 Chanel show.
Sadly these marvellous tattoos were only temporary.
38.
These epic tattoos from the spring 2011 Louis Vuitton menswear show are, sadly, also only temporary.
There's always someone with a Chinese character tattoo; in fact, in the modeling industry there are a number of similarly inked beauties. (Stam's read luck, prosperity, and love.)
Otherwise unrelated, but here's a tattoo of a zombie Jessica Stam that actually exists, somewhere.
40.
And thus, let's not forget "Zombie Boy" Rick Genest. His looks inspired Gaga that one time.
Even fashion designers like a good tattoo, or 20! Here's Marc Jacobs.
And, of course, fashion darling Victoria Beckham.
(This is mostly an excuse to run a photo of her with that bleached blond bob of years past. Oh, sweet memories.)
Just to confirm, however, this is not a fashion tattoo. This is silly.