OK, we all know the old ~world wide web~ can be a dark, strange, and sometimes scary place. BUT, it's also where a bunch of fun weirdos hang out and make each other laugh. Sometimes you just have to celebrate that.
1.
Like when we get a glimpse behind the scenes.
2.
Or watch a pup frolicking.
3.
When people use Photoshop for good.

4.
Or use it to be perfectly random.
5.
When boredom leads to real ingenuity.
6.
When we can all celebrate in a mom's essential goodness.
7.
When we cackle together.
8.
When we bond over "office culture."
9.
When we witness the pinnacle of human talent.
10.
When we laugh, even at the STUPIDEST things.
11.
When concepts absolutely shouldn't work, but absolutely do.
12.
When we learn together.
13.
When our expectations are delightfully upended.
14.
When we bond over injustice.
15.
When things are just too strange and perfect not to love.
16.
Basically any time dogs do anything.

17.
When we see something that we've...never quite seen before.
18.
Anytime kids remind us about the simple joys in life.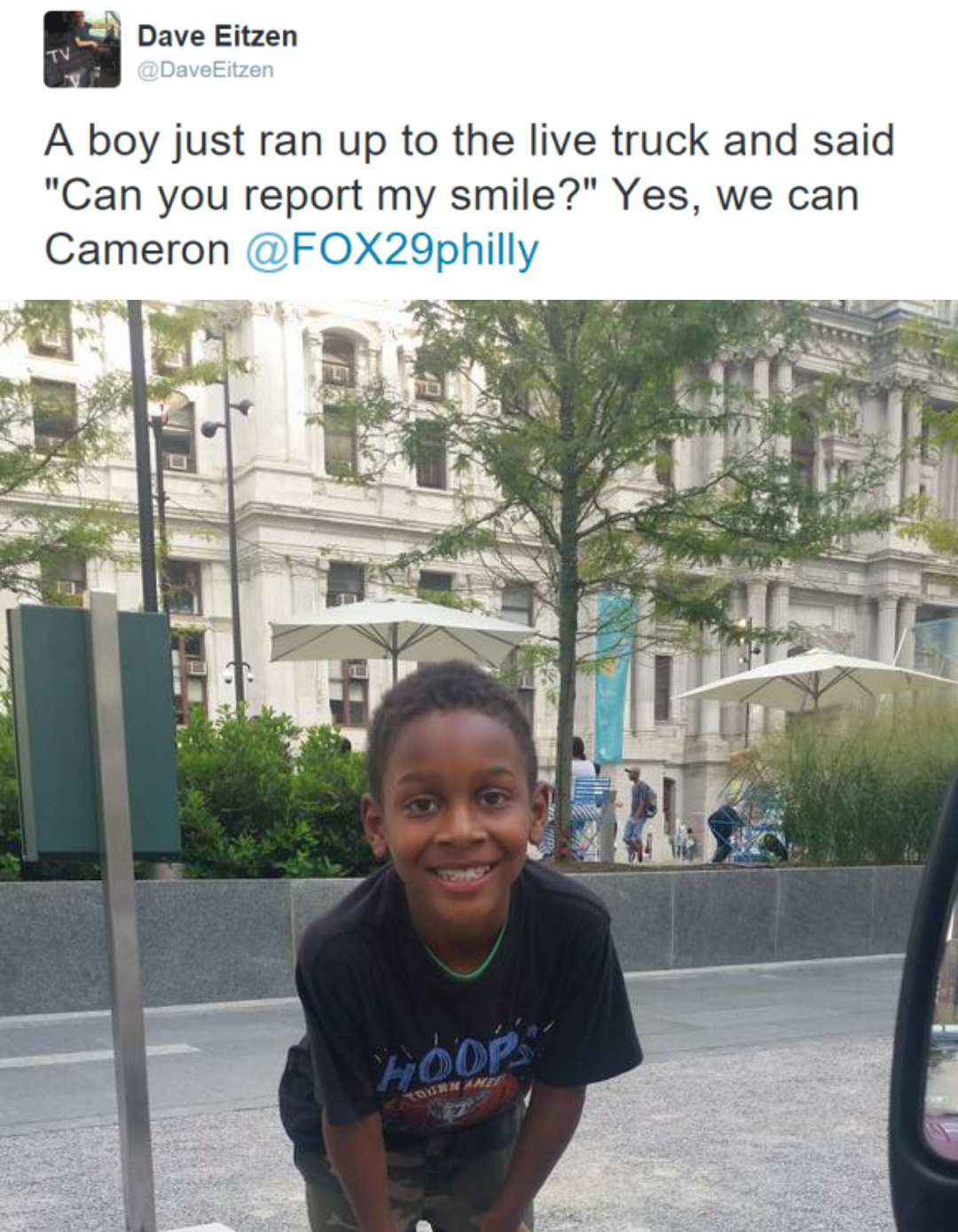 19.
When we witness the triumph of the human spirit.
20.
When something is so ridiculously, specifically relatable that you have to smile.
21.
When modern life just gets weird.
22.
Whenever dads go peak dad.
23.
And when, together, we overcome adversity.