This Football Player Is Also A Needlepoint Expert
Crafting: it's a sport.
by
,
Rosey Grier is best known for being an NFL lineman for the New York Giants and Los Angeles Rams in the mid-'50s and '60s. But did you know about his other passion?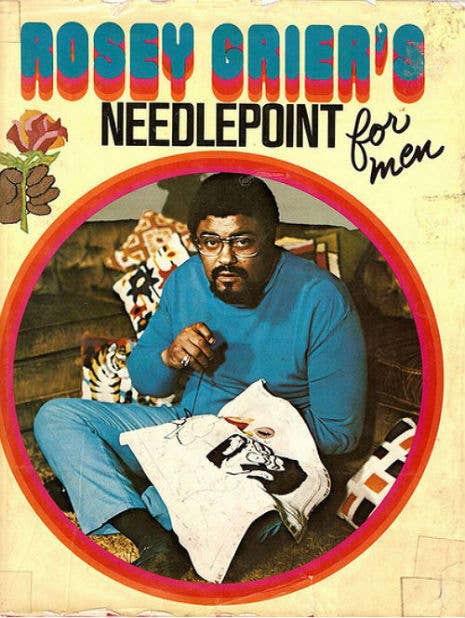 He loved it.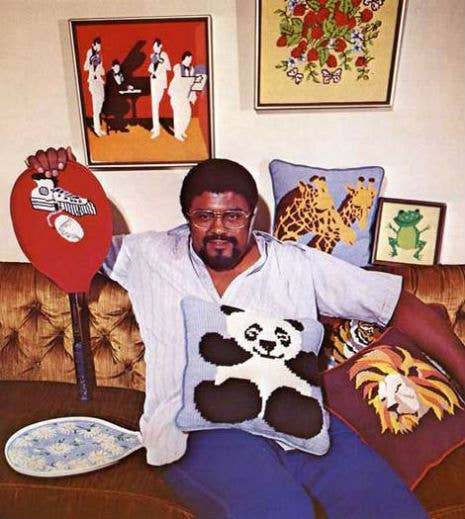 LOVED IT.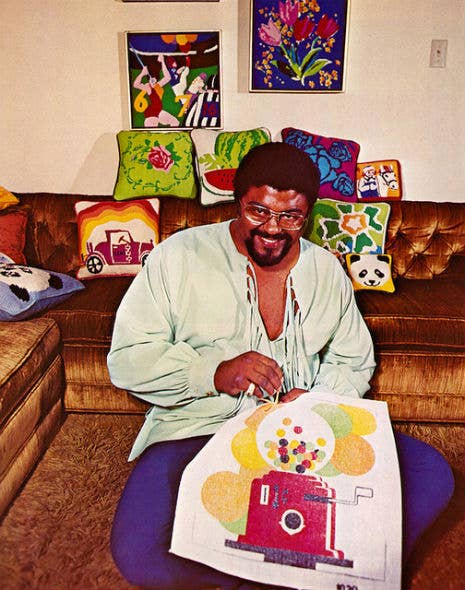 He wanted to show other guys that they too could love needlepoint. So he wrote a book about it.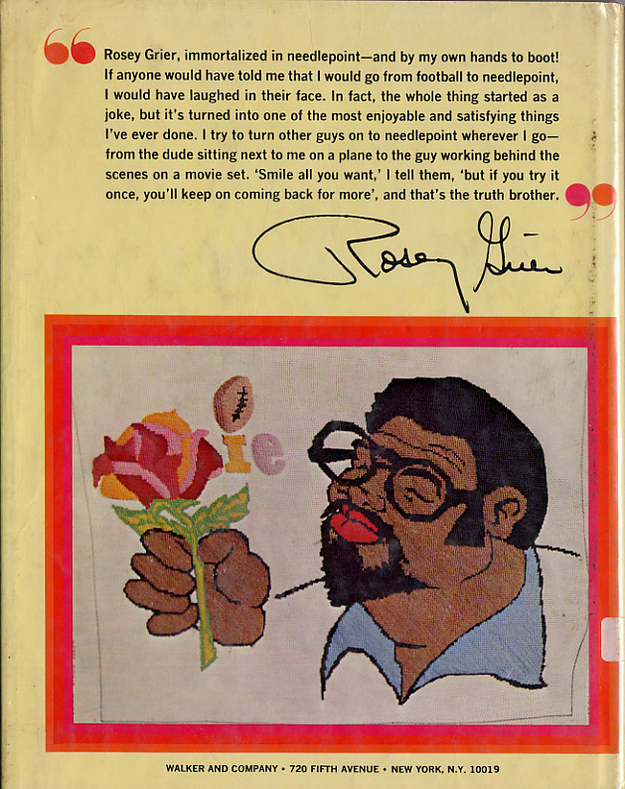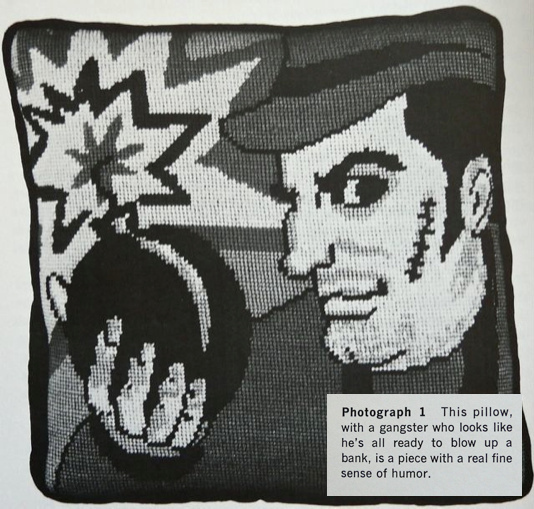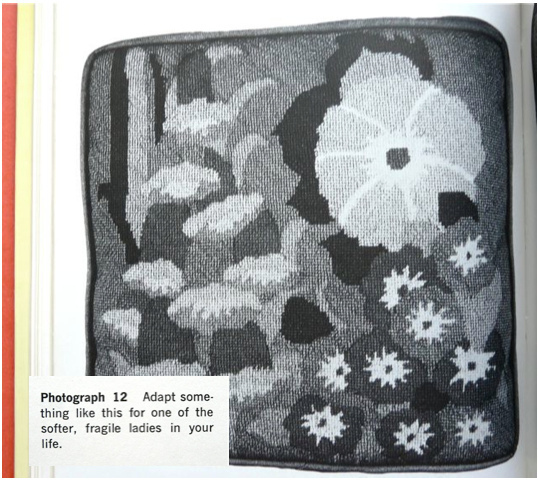 Focused.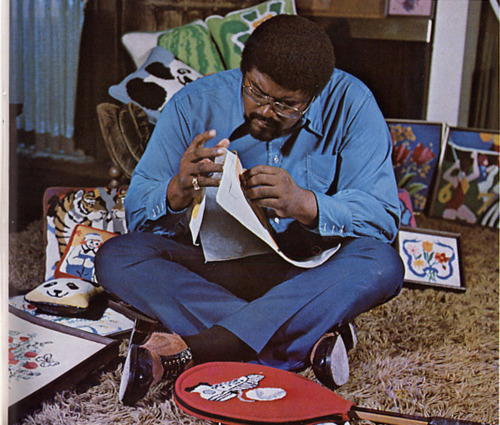 So incredibly focused.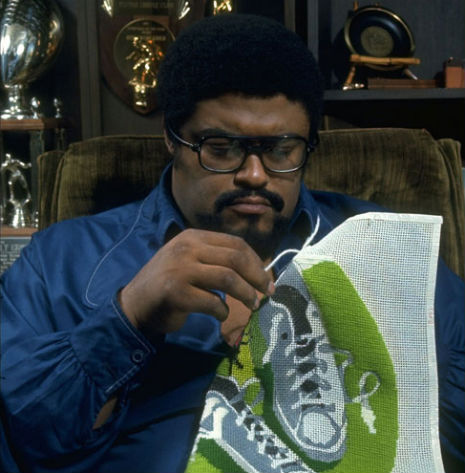 Here he is with his self-portrait.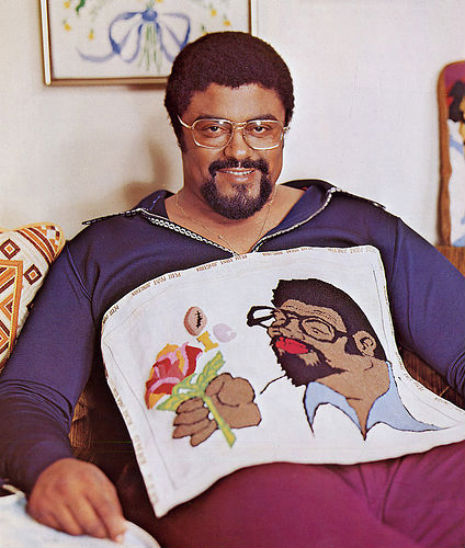 Lots of dudes in the NFL teased Rosey about his love of the handicraft, but he easily convinced many of them to see the beauty of needlepoint.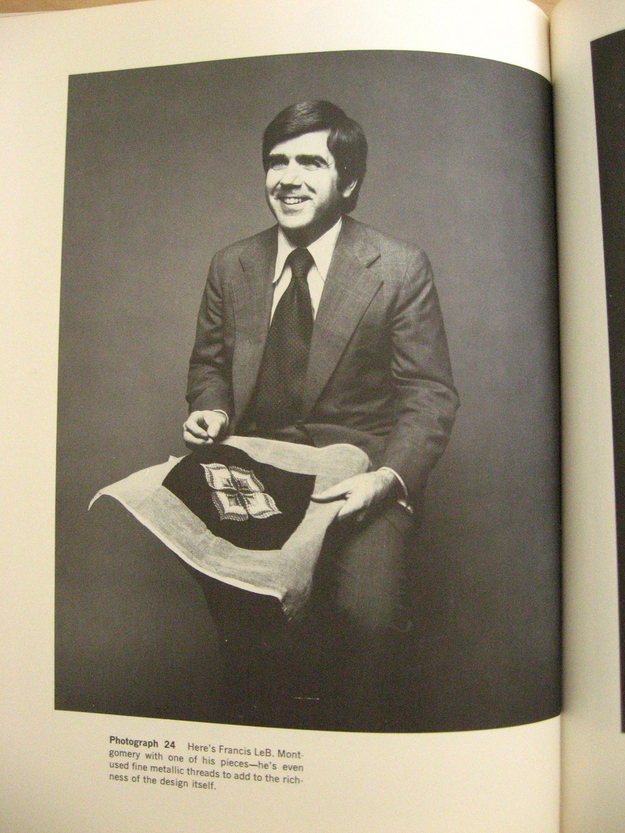 I've started getting letters from boys all over the country saying how they used to be ashamed to tell their pals that they liked practicing their violins or pianos, or how they'd die before they'd let anyone know they baked cookies or sewed with their mammas – all until they saw that big old Rosey does needlepoint.
THIS must have been some party.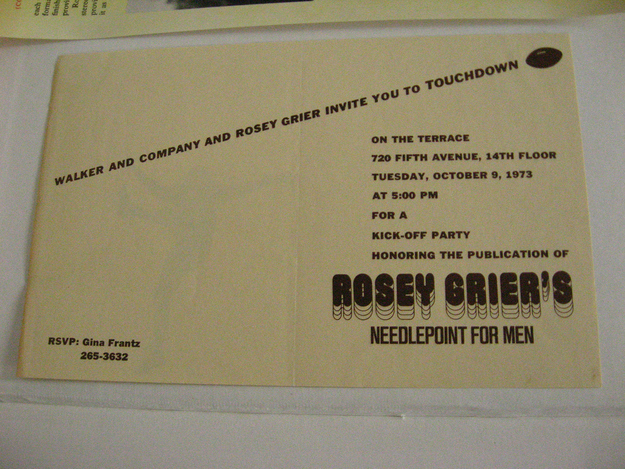 Rosey, YOU'RE THE BEST!