2.
When he made his own damn rules.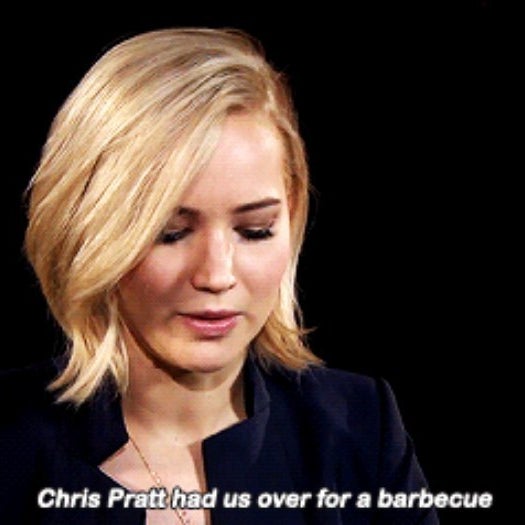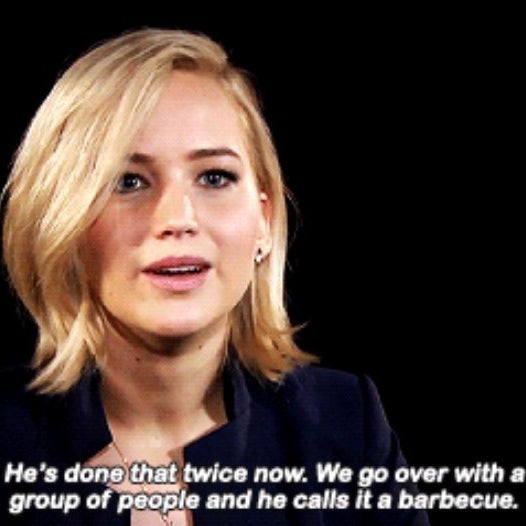 3.
When he unleashed this stupidly clever (and wildly inappropriate) joke.

4.
When he brought baby Groot to visit his new friend in the hospital.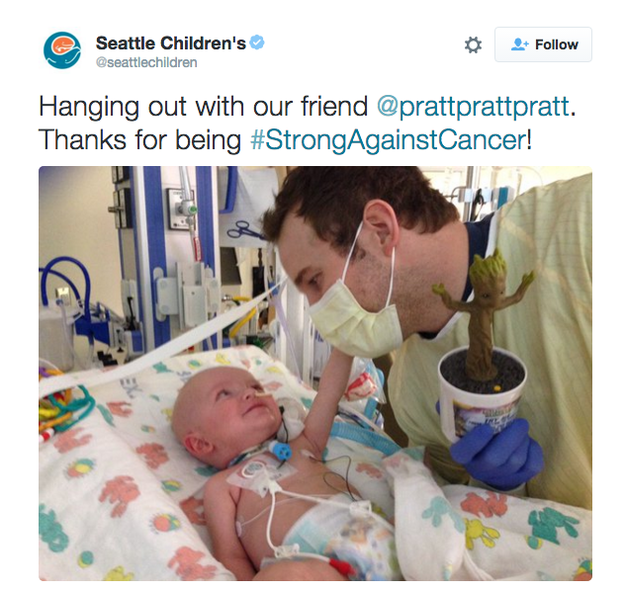 5.
Or when he showed up at a children's hospital to give a private raptor wrangling performance.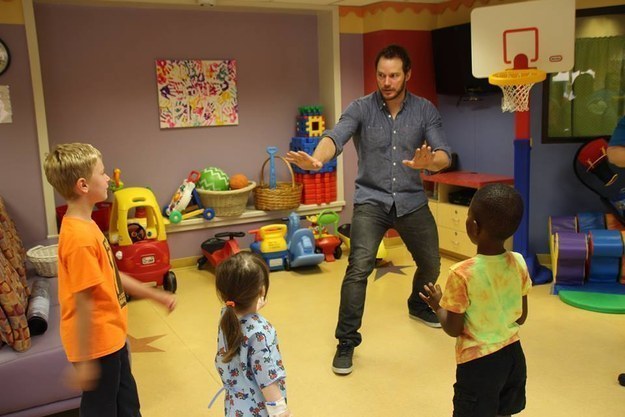 6.
When he photobombed unsuspecting fans at the Super Bowl.
7.
When he cracked everyone up on the Parks & Rec blooper reel.
8.
When he pre-apologized for anything he (accidentally will have) said.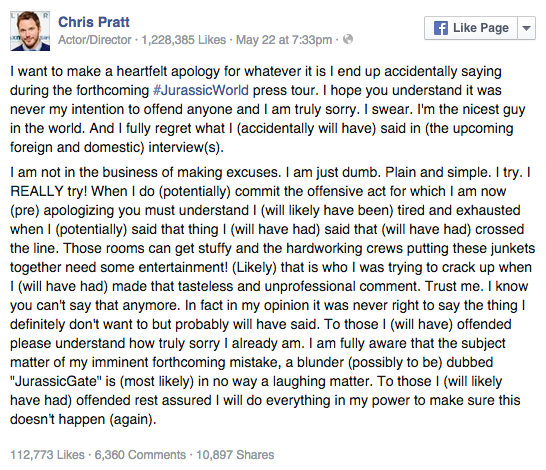 9.
When he played with a My Little Pony while singing Fifth Harmony's "Worth It."
10.
When he told his inspirational weight-loss story.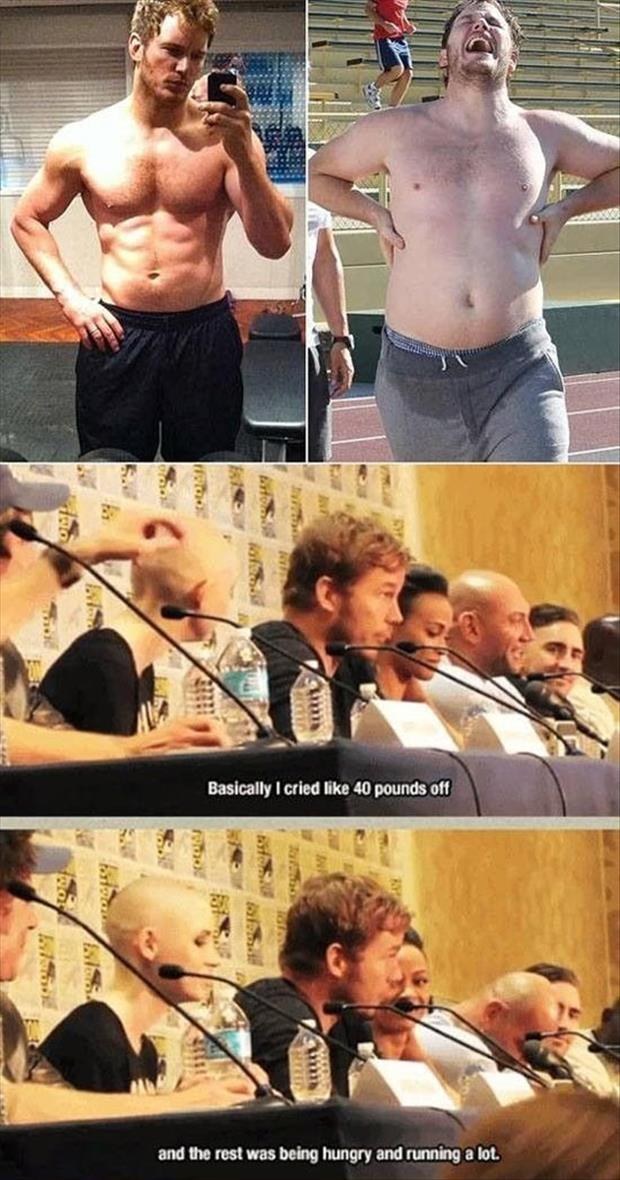 11.
When he gave the correct answer to the "who are you wearing" question.
12.
When he was hilariously literal.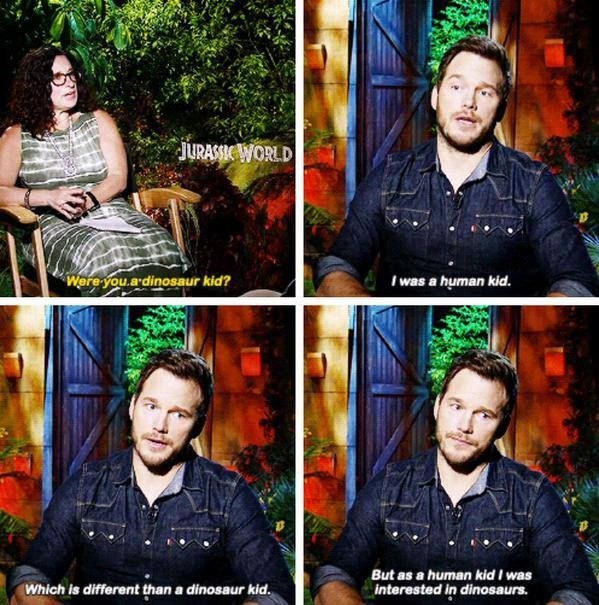 13.
When he was perfectly dainty in heels.
14.
When he played some simple word-association games.

15.
When he realized he was turning into something evil.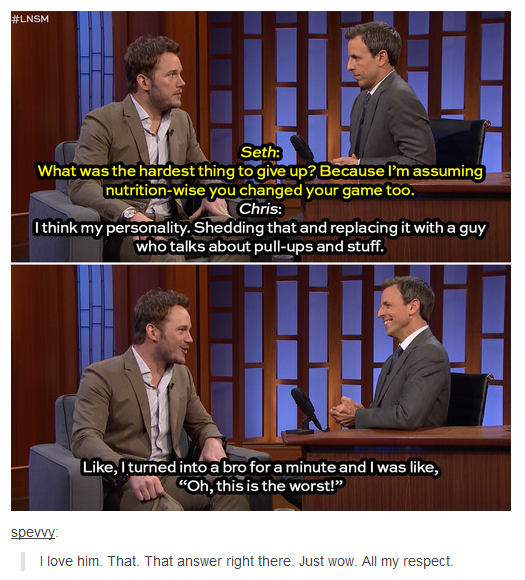 16.
When he admired his own magazine cover.
17.
When Aziz revealed this amazing fact about him.
18.
When he and Anna Faris handled this prank like a champ.
19.
When he fulfilled all of his promises about using his fame for good.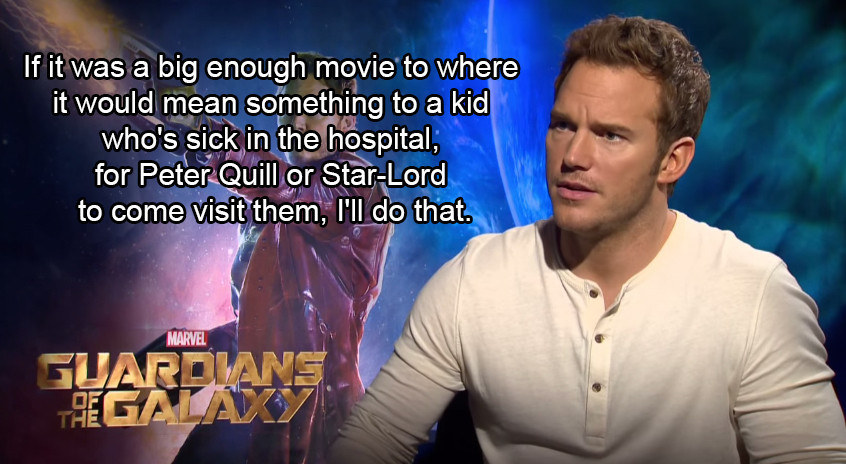 20.
When he told this story about seeing his son after six months and we all cried.
21.
And finally, when he was just so damn inspirational.