A Guide To The Coolest Movie Locations In San Francisco
The city that ex-military operatives, serial killers, disgruntled detectives, Scottish nannies, and genetically enhanced apes call their movie home.
by
,

Location: Alcatraz Island
We'll start with one of the most iconic San Francisco movie locations, The Rock: the movie dedicated to that slightly twisted idea of an island prison floating in the bay, Alcatraz. To visit the prison, you can take the tour, but make sure to do it early in the day as it's a popular attraction in the city. Also, be careful of potential hostage situations, weird chemical gas, or rogue ex-military operatives when you do go.
Location: The Bay Bridge
In one of the most climactic scenes of this 1967 classic, protagonist Benjamin Braddock (Dustin Hoffman) drives from Pasadena to Berkeley (though he's going the wrong way in the film) — crossing the city's second most popular (and newly remodeled) bridge, the Bay Bridge — in search of Elaine, after she discovers that Benjamin had been having an affair with her mother, the famous Mrs. Robinson.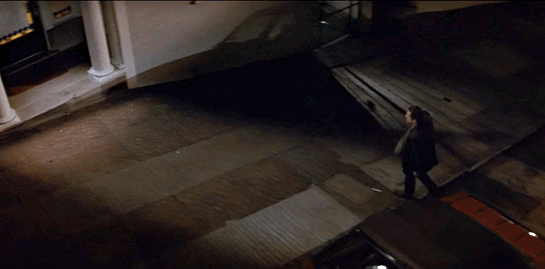 Location: 1158 Montgomery St.
1158 Montgomery is the home to San Francisco detective Nick Horran (Michael Douglas) in the North Beach neighborhood. Throughout the movie, Horran becomes more and more troubled, but it's definitely not because of his dwellings — you know, since he lives in another (read: one of many) expensive San Francisco neighborhood.
4.
Star Trek IV: The Voyage Home (1986)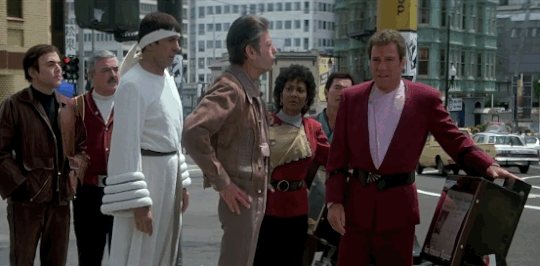 Location: Columbus Tower
If you're aren't a Trekkie, you would have no idea that San Francisco is actually home to the Starfleet Command. Yes, in the future imagined by Star Trek, San Francisco settles the longtime debate: the West Coast is the best coast (for intergalactic travel at the very least). And in the 1986 film, Star Trek IV: The Voyage Home, the USS Enterprise crew travels back in time to an older San Francisco in order to save Earth. They visit most of the main attractions, but they also visit this gem of a landmark, Columbus Tower, on 916 Kearny St.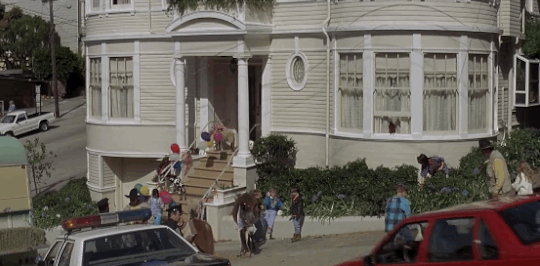 Location: 2640 Steiner St.
Ahh, can you hear the sweet sounds of "Jump Around" bumping in this memorable San Francisco house just before everything would be turned upside down in Mrs. Doubtfire? It's the home of the dear Hillards — and some Scottish nanny — on 2640 Steiner St.
6.
The Wedding Planner (2001)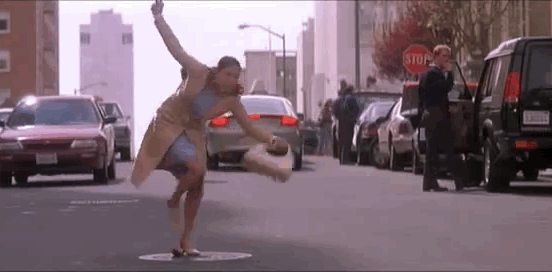 Location: Taylor St. & Pleasant St.
The fateful encounter between the titular wedding planner, Mary (Jennifer Lopez), and pediatrician Steve (pre-McConaissance Matthew McConaughey ) happens right on Taylor St. and Pleasant St. in the Nob Hill neighborhood of San Francisco. Although Nob Hill is prime territory if you want to find a rich spouse, we don't advise recreating this scene.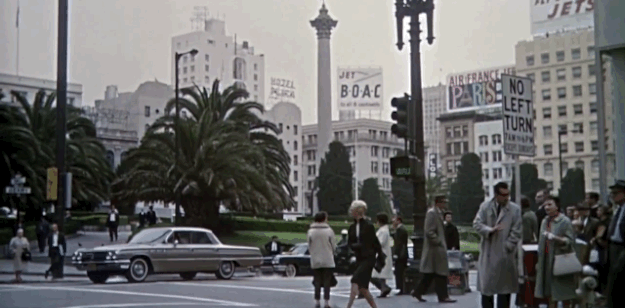 Location: Union Square
Alfred Hitchcock had some fascination with the Bay Area, where a few of his movies are set. Before Melanie Daniels (Tippi Hedren) heads off to the North Bay Area and follows lawyer Mitch Brenner (Rod Taylor) to Bodega Bay in the 1963 classic, The Birds, she stops at a bird shop in Union Square and meets Mitch who wanted to purchase lovebirds for his 11-year-old sister.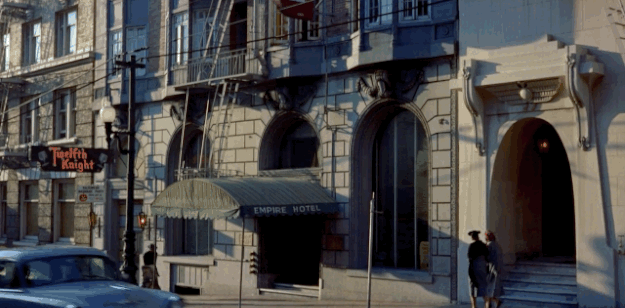 Location: 940 Sutter St.
After San Francisco detective John "Scottie" Ferguson retires, he is asked by a former college friend to follow his wife, Madeleine, around whom he fears is possessed. One day, Scottie sees a woman who reminds him of Madeleine and follows her back to her hotel room in Hotel Empire. You can visit that hotel (formerly Hotel Empire, then the York Hotel, and now Hotel Vertigo) on 940 Sutter St.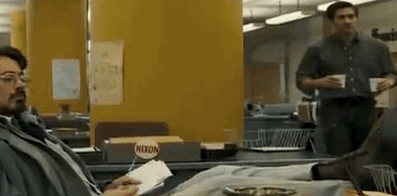 Location: The San Francisco Chronicle building
One of San Francisco's most infamous unsolved cases – the Zodiac Killer (HE STILL MAY BE OUT THERE, PEOPLE) – was the subject of David Fincher's 2007 film, Zodiac. Political cartoonist Robert Graysmith (Jake Gyllenhaal) worked for the San Francisco Chronicle, who received and published encrypted letters from the Zodiac Killer as a way to taunt and flaunt his murders.
10.
Full House (1987–1995)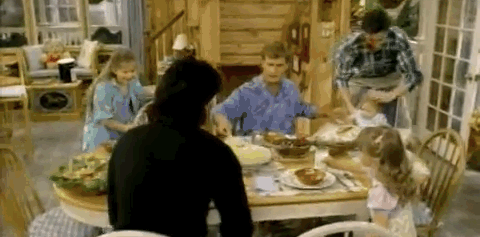 Location: 1709 Broderick St.
Before you even go there, yes, it's not a film. But as one of the most iconic San Francisco settings, the Full House house deserves a mention as a reminder of a happy, loving, nonnuclear family in some San Francisco real estate we'd all kill to have. Maybe that's why Frisco has a cinematic serial killer problem? Affordable housing.
11.
Interview With the Vampire (1994)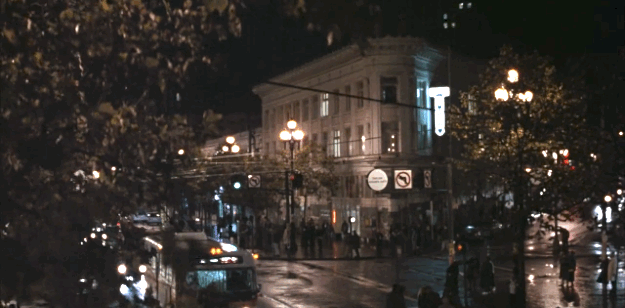 Location: 1000 Market Street
The titular interview between professional reporter Daniel Molloy (Christian Slater) and professional vampire Louis de Pointe du Lac (Brad Pitt) goes down here on 1000 Market Street. It's a nice walk up one of San Francisco's most popular streets — for humans, not vampires (we're pretty sure, at least).
12.
A View to a Kill (1985)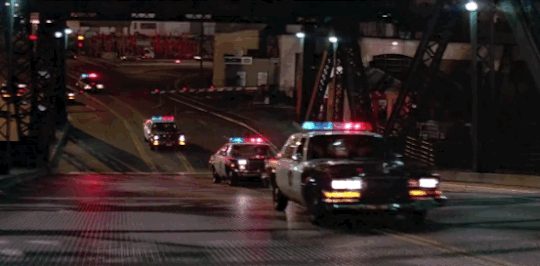 Location: Lefty O'Doul Bridge
Among other things, part of San Francisco's appeal is owed largely to the fact it's home to a James Bond movie — a rare and distinguished honor that not all cities can claim. A View to a Kill features both an epic fight scene on the Golden Gate Bridge, but also this car chase on a less well-known drawbridge, the Lefty O'Doul Bridge on Third St., by AT&T Park.
Location: 305 South Van Ness Ave.
In another Woody Allen film not set in New York, Jeanette "Jasmine" Francis (Cate Blanchett) leaves New York (HA!) after her husband Hal's (Alec Baldwin) arrest for white collar crimes causes her to have a nervous breakdown. She moves in with her sister, Ginger (Sally Hawkins), in her small apartment on 305 South Van Ness Avenue in the Mission neighborhood of San Francisco to try to get her life back together.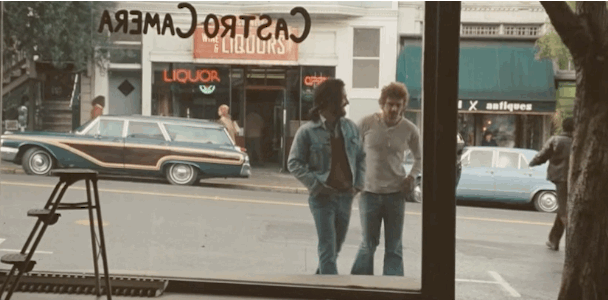 Location: 575 Castro St.
On 575 Castro St., you will find the old camera store, Castro Camera, that Harvey Milk and boyfriend Scott Smith open when the couple moves to San Francisco from New York in 1972. The store later evolves into a meeting place for gay rights activism and Milk's campaign headquarters. Set designers recreated the store on 575 Castro for Milk, and since 2011, a Human Rights Campaign action center and store has taken up the residence.
15.
Play It Again, Sam (1972)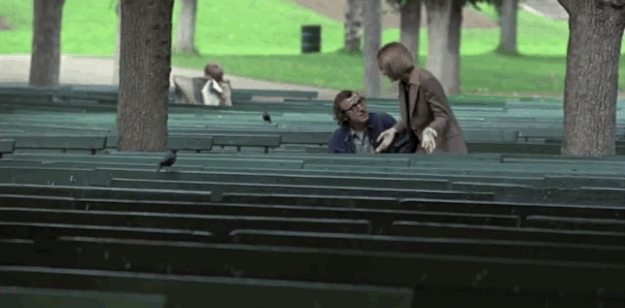 Location: Music Concourse in Golden Gate Park
The most neurotic, romantic duo of the 70s didn't just live in New York. In his 1972 movie, Play It Again, Sam, Woody Allen decided to ditch his New York muse and bring Diane Keaton along with him to San Francisco. In the movie, Allen plays Allan (what did you expect) Felix who falls in love with his best friend's wife, Linda (Keaton), after divorcing his ex-wife. It's kind of like Manhattan, but in San Francisco, with the same amount of city-worship — shooting memorable shots all across San Francisco, including this one in the Music Concourse at Golden Gate Park.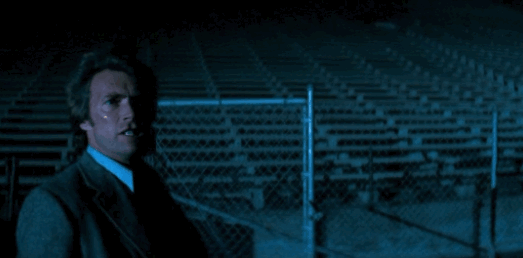 Location: Kezar Stadium
After trying to catch serial killer Scorpio (fictional, unlike the Zodiac Killer WHO IS STILL OUT THERE) running rampant in San Francisco in the first movie of the popular Dirty Harry franchise, SFPD detective Harry Callahan (Clint Eastwood) chases him through Kezar Stadium — former home to the San Francisco 49ers and the Oakland Raiders — in Golden Gate Park.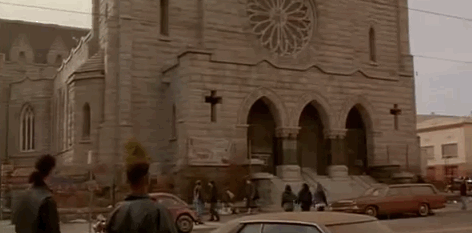 Location: St. Paul's Catholic Church
The gospel-funk fusion sounds of Sister Mary Clarence's revitalized choir changed the lives of all who attended St. Katherine's Parish, located in a fictional, seedy neighborhood of San Francisco. You can visit the real St. Paul's Catholic Church that production used on 221 Valley St. in the much more real (read: absurdly expensive) neighborhood of Noe Valley.
18.
The Pursuit of Happyness (2006)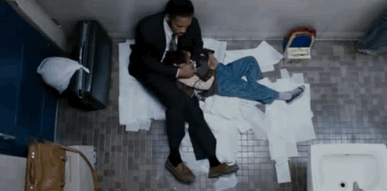 Location: Glen Park BART station
I don't know why you'd want to go relive this crushing movie moment, but if you're one of those people who likes to chase gutted feelings of despair and hopelessness, then head on SF's Bay Area Rapid Transit (BART). Get off at the Glen Park station, and head to the bathroom where father Chris Gardner (Will Smith) locks the door so he and his son (Jaden Smith) could sleep for the night.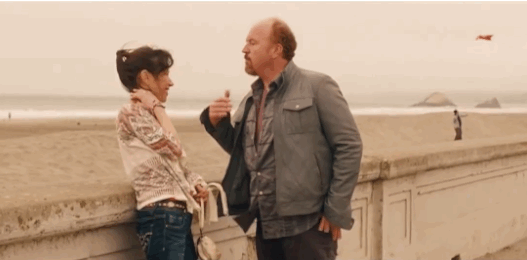 Location: Ocean Beach
It's San Francisco; even our beaches are foggy. And Woody Allen captures what Ocean Beach looks like most of the year in Blue Jasmine: gray, cold, and with enough wind to fly a kite by yourself.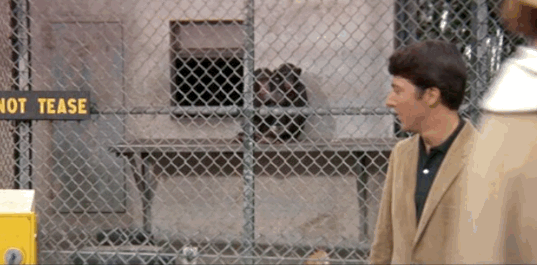 Location: San Francisco Zoo
After realizing that he does have feelings for Elaine and not her mother, Mrs. Robinson, Benjamin follows an annoyed Elaine (because he took her to a strip club on their first date...) to the San Francisco Zoo, where she planned to meet someone else at the monkey exhibit.
21.
The Princess Diaries (2001)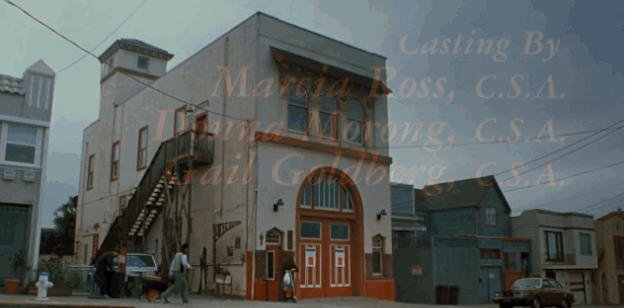 Location: 742 Brazil Ave.
If you head over to 742 Brazil Ave., we can't guarantee that you'll be able to go down that dope fire pole or up the sweet spiral staircase leading to one Mia Thermopolis' (aka Her Royal Highness, Amelia Mignonette Grimaldi Thermopolis Renaldo, Crown Princess of Genovia) loft/room, but you will be able to see her mother's house from The Princess Diaries in all its artsy glory.