When conservative Liberal senator Cory Bernardi sent out this tweet attributed to 17th century French philosopher Voltaire, it started getting a lot of attention.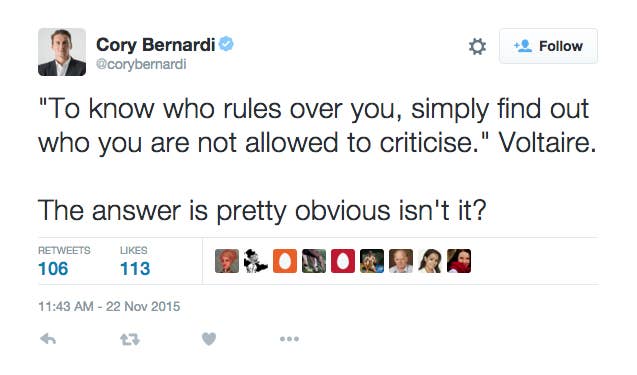 Even News Corp columnist Miranda Devine gave it a retweet.

He's not the first one to share the quote. This meme has been circulating around the internet for a while now, and picked up after the Charlie Hebdo shootings in France.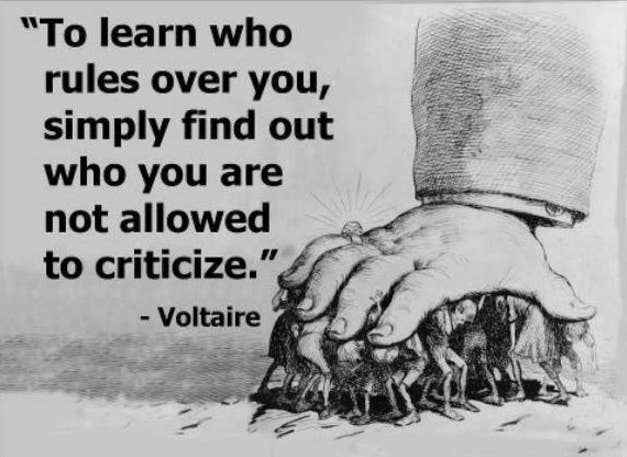 Only thing is, it's probably not Voltaire. The quote seems to be from an American white supremacist neo-Nazi called Kevin Alfred Strom.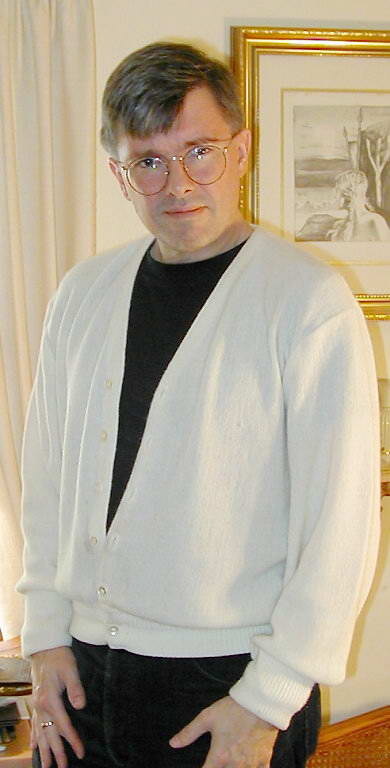 In a speech titled "All America Must Know the Terror That is Upon Us", Strom wrote, "To determine the true rulers of any society, all you must do is ask yourself this question: Who is it that I am not permitted to criticize?"

Kevin Strom is the editor of National Vanguard, the official publication for the National Alliance, a white supremacist organisation.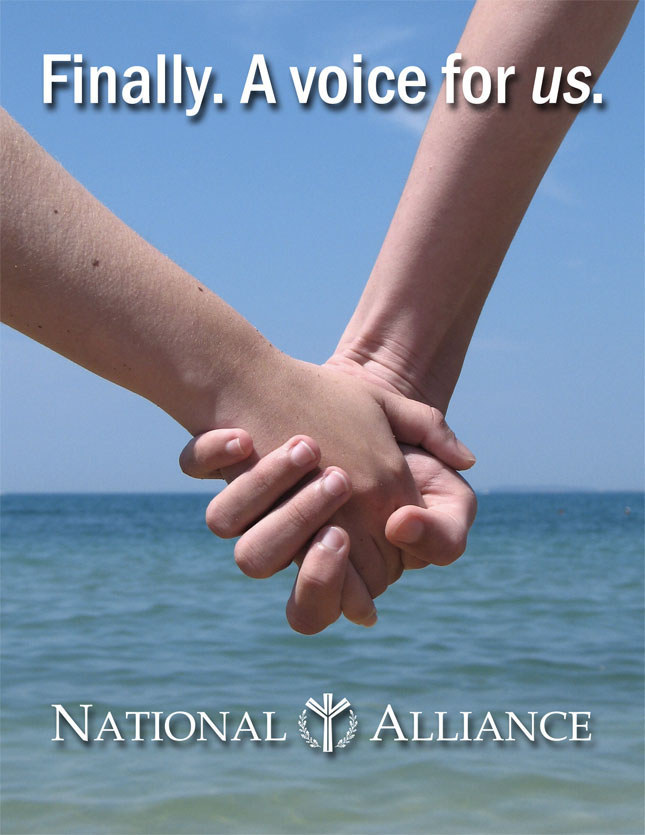 And Kevin Strom himself has acknowledged the misattribution in a blog post titled "I'm Often Misquoted" on his website.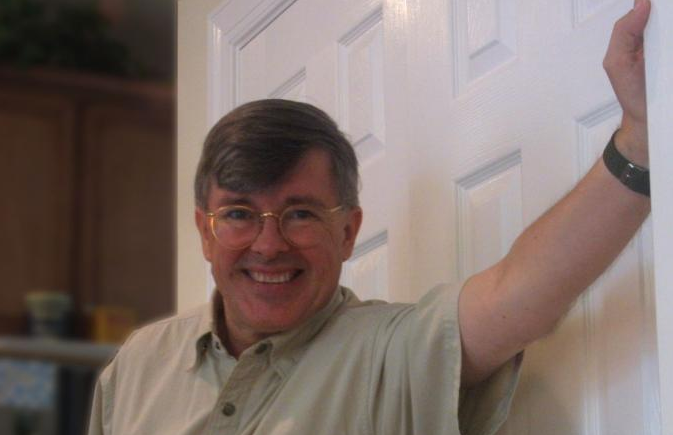 Bernardi's mistake was pointed out by people responding to his tweet soon after he posted it, but it still hasn't been taken down.
And of course, lots of people on the internet soon picked up the senator's mistake, including Labor MP Tim Watts.
BuzzFeed News has approached senator Bernardi's office for comment.