This morning, the Prime Minister of Australia woke up, rode his bike to Old Parliament House and donated his blue Hermes tie to the Museum of Democracy.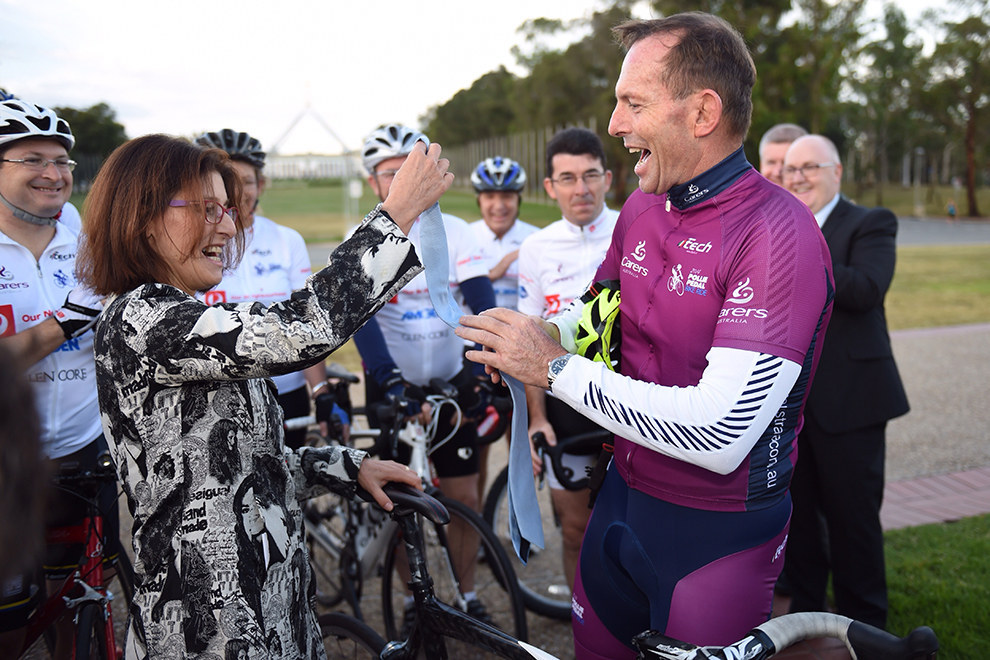 The PM also donated his bike as part of the Pollie Pedal charity launch.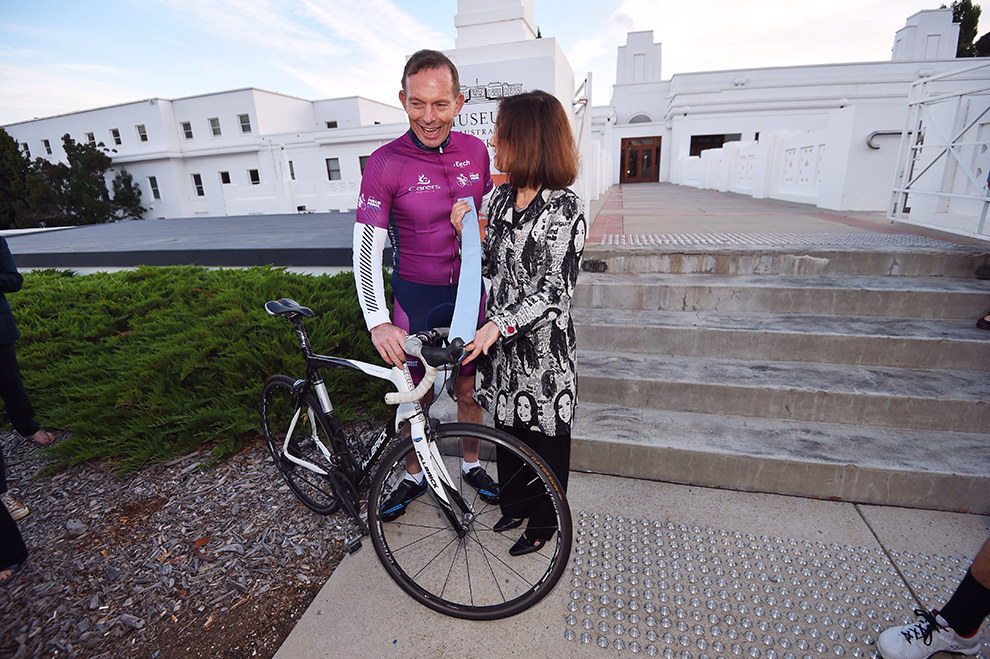 Here is the blue tie being tenderly held by an official in white gloves, presumably to keep the blueness in pristine condition.
I did notice a couple of years ago that Barack Obama and David Cameron, who are two of the coolest dudes in politics, tended to dress with a dark suit, a white shirt and a blue tie. I thought well, look, if it's good for them it's probably good for me.
Ever since, the blue tie and the Prime Minister have been inseparable. They've been together through good times and bad, through thick and thin, through low poll numbers and high visibility vests.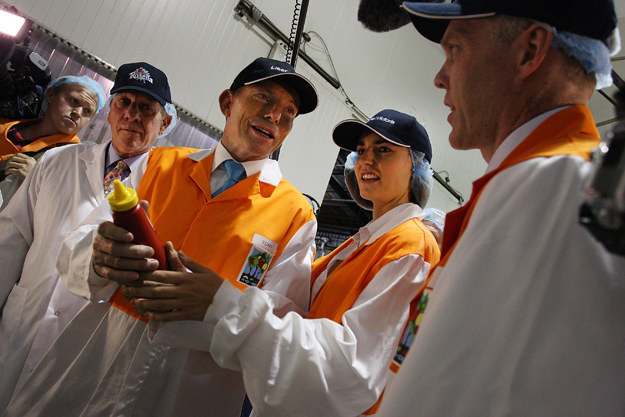 Here's the blue tie and Tony Abbott on the night they were elected Prime Minister.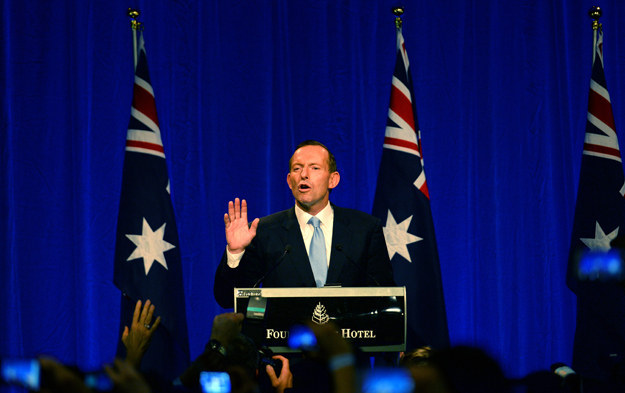 And here's the blue tie and a few of its mates on the way to a failed leadership spill.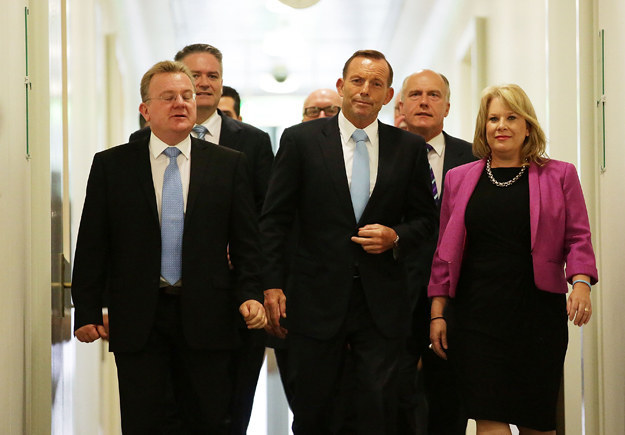 But great political partnerships like this can't last forever. Soon the Prime Minister was spotted with other new, darker blue ties.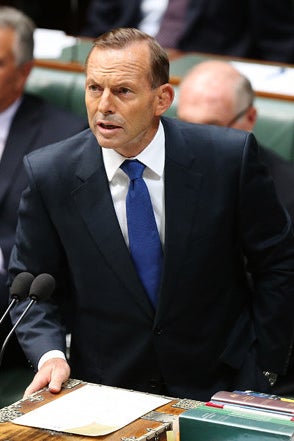 So today they parted ways, and the Prime Minister marked the solemnity of the occasion by dressing head to toe in purple lycra.
We wish the blue tie all the best in its retirement at the Museum of Democracy. It truly is a symbol of the state of democracy in modern Australia.