Tony Abbott Says He Won't "Succumb To The Cries Of Human Rights Lawyers" On Asylum Seekers
Lawyers say PM's "foolish" comments are proof of the government's failed asylum policy.
Prime minister Tony Abbott has drawn ire from prominent human rights lawyers after telling reporters in Queensland that the coalition is the only government strong enough to be capable of stopping the boats.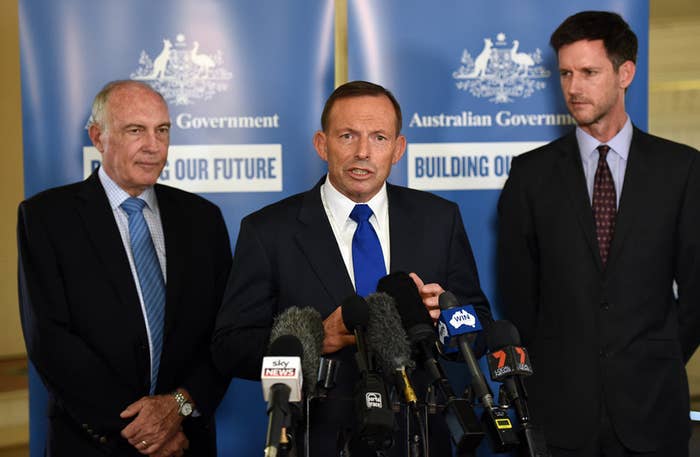 "I'm also confident that only this government can keep them stopped because any other government, I suspect, would quickly succumb to the cries of the human rights lawyers and others and what that would mean, very quickly, is that the people smugglers would be back in business."
Mr Abbott, who studied law at university, made the comments after he was asked if the Government knew about sexual abuse on Nauru, and whether he was planning to set up a Royal Commission to investigate the claims.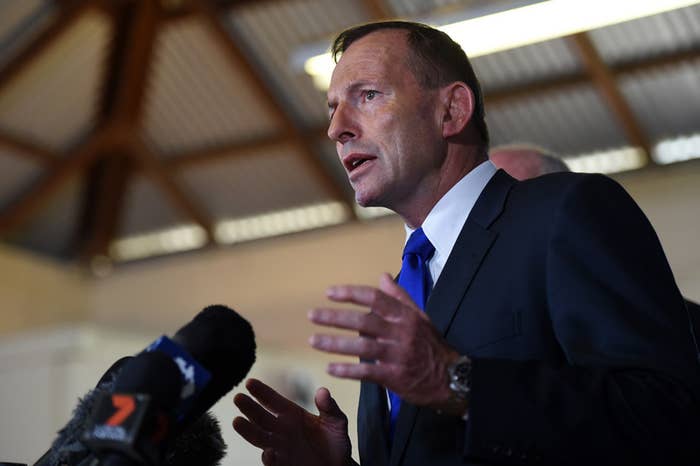 Human rights lawyer George Newhouse, who mounted a constitutional challenge to the High Court over the detention of 157 asylum seekers on a customs boat, says it is "one of the most inhumane statements I've ever heard."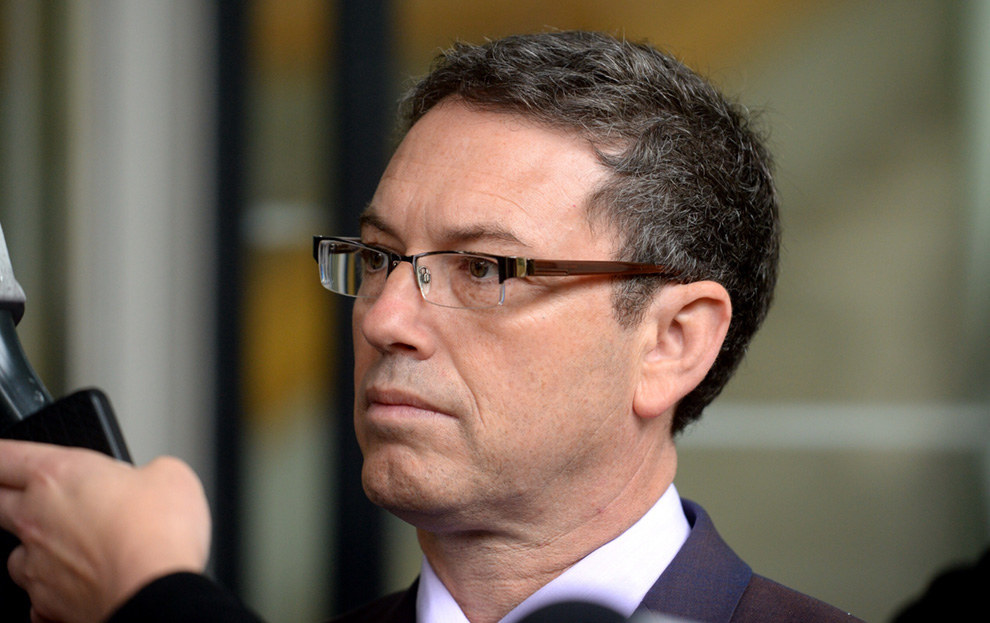 Prominent QC and human rights advocate Julian Burnside says he was astounded at Tony Abbott's "foolish" remarks.