When you're the focus of constant media attention, being followed by a horde of photographers as you tour local shopping centres, every shot counts. But especially this one.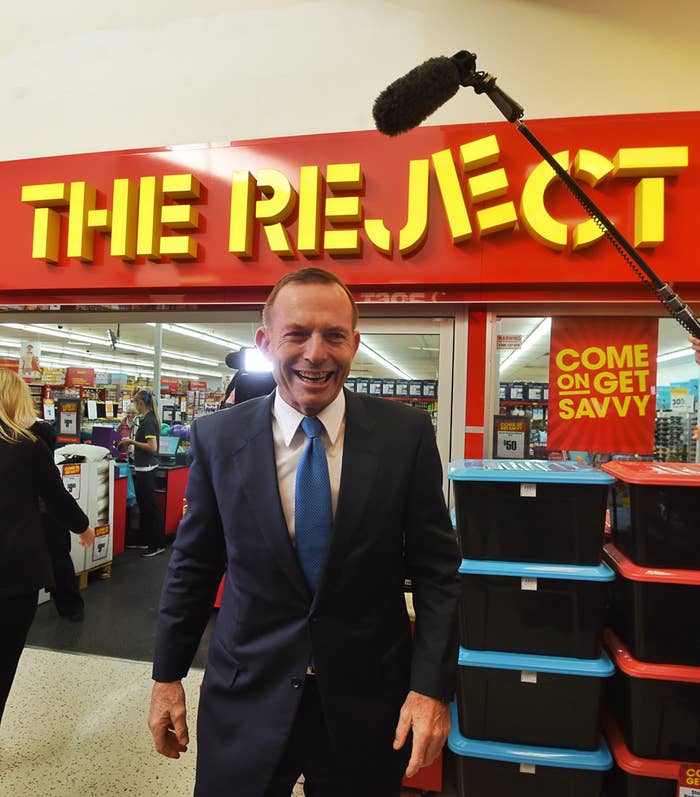 In the distance you can hear the rumble of the hot takes, as they start stampeding down the Twitter mountain.
Fairfax journalist Heath Aston pointed out that Labor has fallen into the Reject Shop trap before
But one thing's for sure, someone in the PM's media office is sweating pretty hard right now.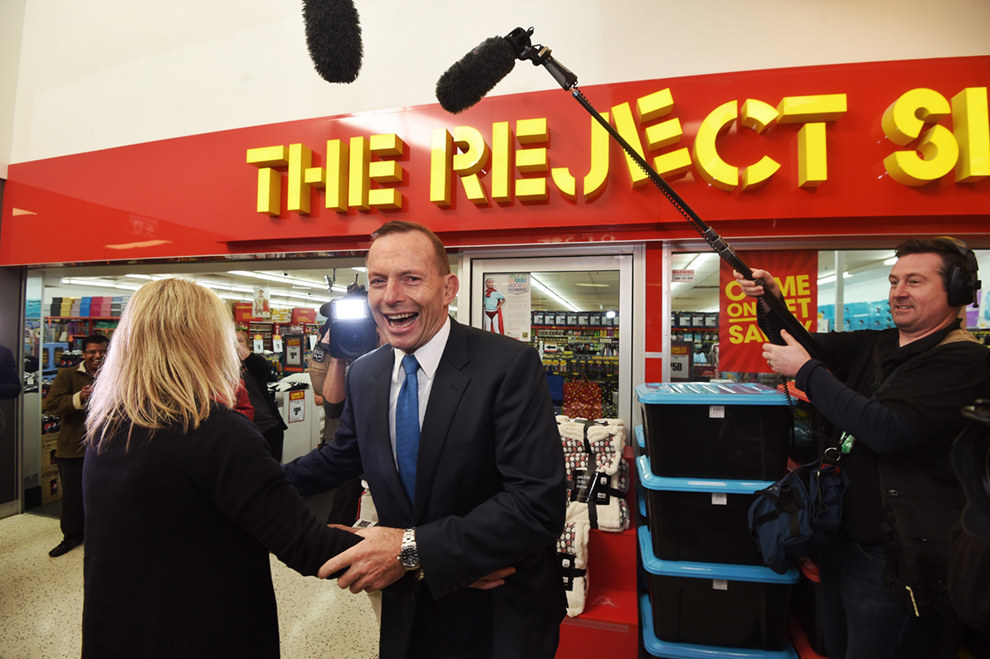 And the slogan in the background is looking like a valuable piece of advice for Tony Abbott's minders right about now.