This Journalist Says The ABC Censored His NBN Reporting
Former ABC tech editor Nick Ross says he was gagged by his boss to appease the government.
Former ABC Technology and Games editor Nick Ross has resigned from his role at the national broadcaster, claiming that his reporting on the National Broadband Network had been "gagged" by management.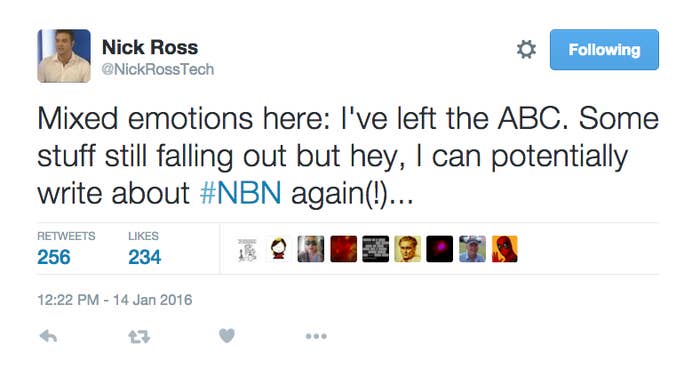 Nick Ross has resigned from the ABC and we are not in a position to make any specific comment about his situation or circumstances other than to wish him well. He was a valued and respected staff member.The ABC does not "gag" the coverage of any issues or topics of public importance. As our record makes clear, the ABC covers all issues of public importance thoroughly and independently.The only "restrictions" on the issues the ABC covers and the way we cover them are our Editorial Policies, which set standards for things like accuracy, impartiality and fair dealing. All of our journalism is required to adhere to these standards at all times.
First, some background: Ross was hired by the ABC in 2010 to head up a new portal for technology and gaming, which had little editorial oversight. Trouble started in 2013, when he wrote articles which were very critical of the Coalition's NBN policy.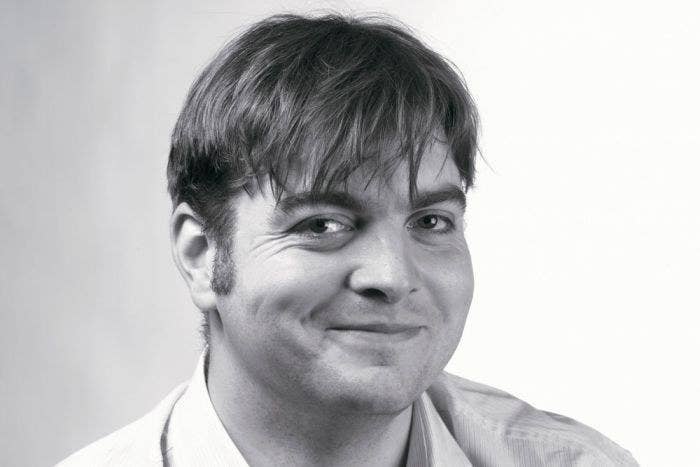 Nick Ross even got into a Twitter stoush with then opposition communications spokesperson Malcolm Turnbull, who accused the journalist of running "relentless NBN propaganda".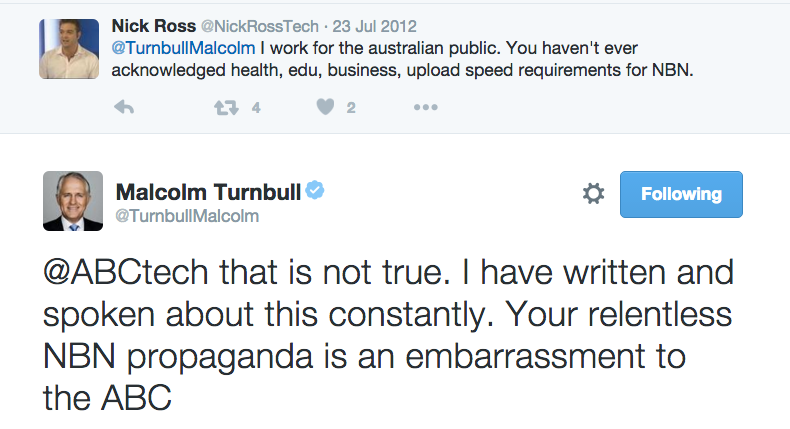 In his Reddit AMA, Nick Ross accused senior ABC management of censoring his reporting because they did not want to get Malcolm Turnbull offside.
I knew when I was told to stop publishing on the NBN (three years ago) that this day would be inevitable. It's been a constant source of amazement that management have acted like people wouldn't notice me going from full-on NBN coverage to absolute zero and not ask why. They've been asking me constantly throughout this time - such is the interest in ABC and NBN - to the point where it's literaly made me ill and I'm still recovering. I hope this will start drawing a line under things and let me move on, but let's face it, the stink caused here will linger.
While others following the AMA on Twitter were a little more incredulous about his claims.
A spokesperson for the ABC told BuzzFeed News that Ross received several warnings about his tone of reporting. "Nick was told repeatedly, 'don't be an advocate be a reporter'," she said.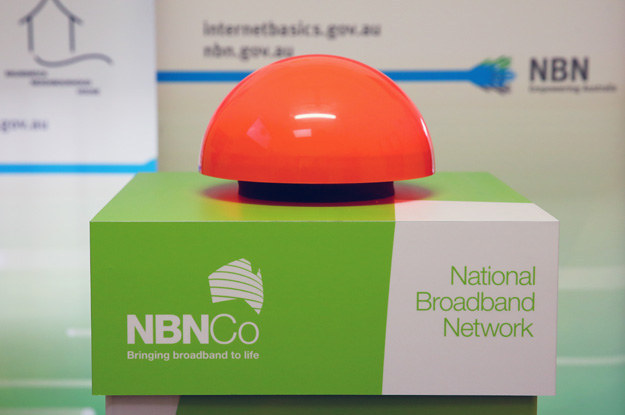 BuzzFeed News has contacted Nick Ross for comment.