Some people are arguing that it's pretty messed up for government ministers to push for metadata retention laws while employing an encrypted app that deletes their own metadata.
The Australian's media section Diary named Malcolm Turnbull, Scott Morrison and Alex Hawke as Wickr users. BuzzFeed News approached them for comment but Alex Hawke was the only one who responded.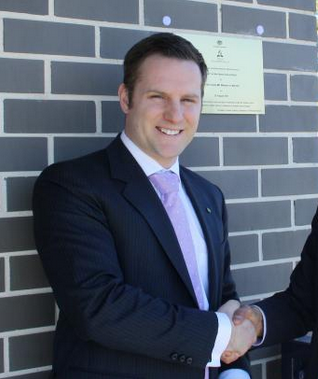 In her report, Ms Markson said she found Malcolm Turnbull on Wickr but teased that she wouldn't reveal his codename.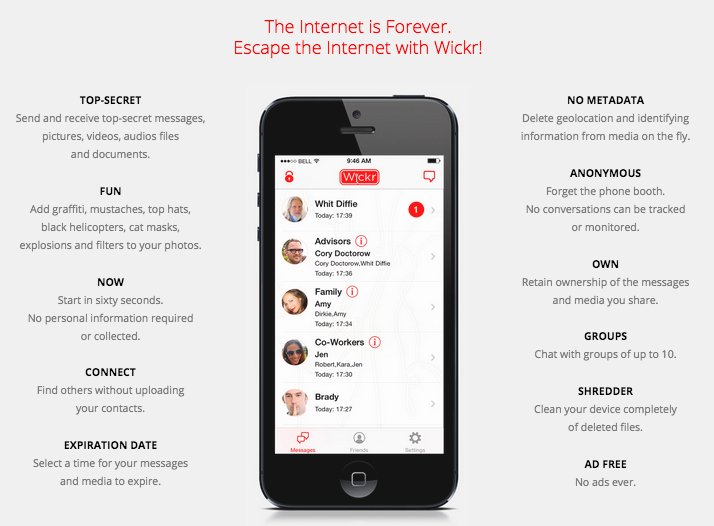 That's ok Sharri. We'll find him ourselves. How hard can it be? You just need a Wickr username, email or phone number to find someone after all.
This didn't yield any results..
Shockingly, neither did this.
And this is just a missed opportunity.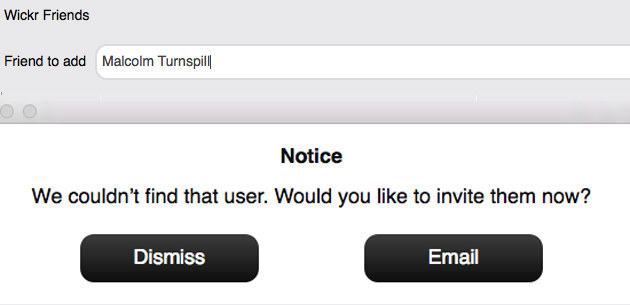 Looks like I'm going to need some help after all.
Turns out it's really hard to find the Wickr Man himself. So if you're looking to get in touch with your local MP, it's probably best to stick to iMessage.