Every year since 2010, the Sydney Cricket Ground has been filled with an ever-growing army of Richie Benaud impersonators, decked out in cream suits, grey wigs, and homemade Channel Nine microphones. They call themselves The Richies.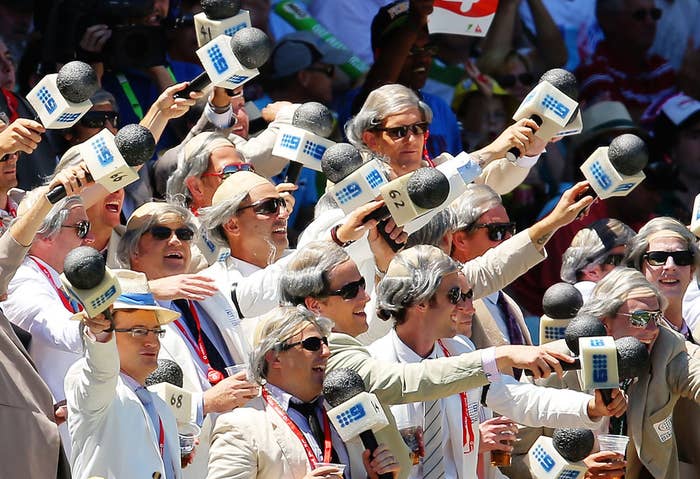 Today they paid tribute to their hero, who passed away in his sleep overnight at the age of 84.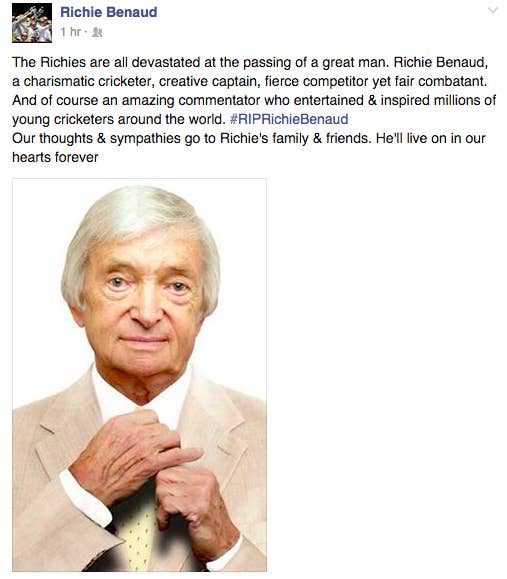 The Richies started as a group of ten friends who started dressing up as the cricket and broadcasting legend on the second day of the Second Test match between Australia and Pakistan in 2010.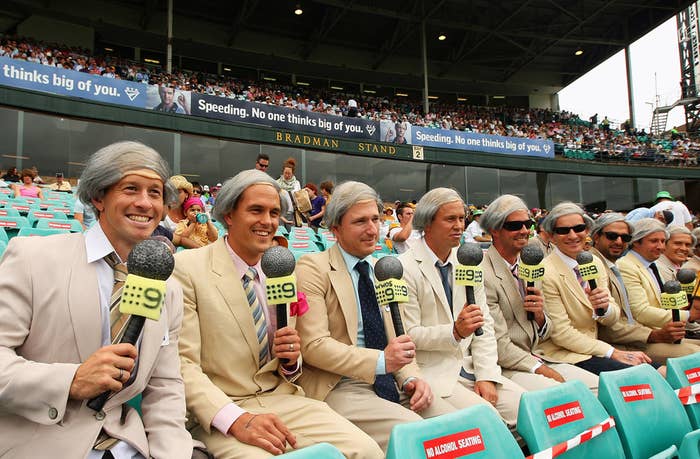 But Benaud didn't retire, and neither did they. At the last Test match in January, 300 people turned up dressed as Richie Benaud!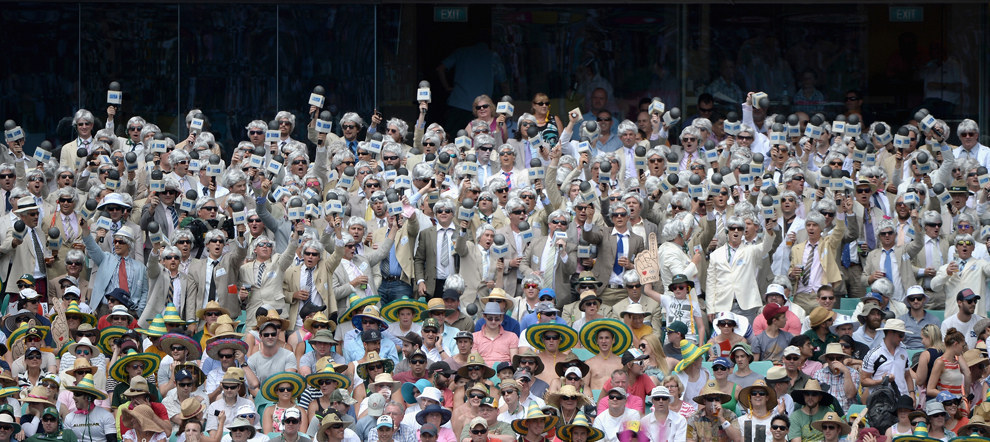 "Even though we all didn't get to meet him, we all feel like we knew him." Hennessy told BuzzFeed News. "We want to continue to honour him and remind people of how amazing he was."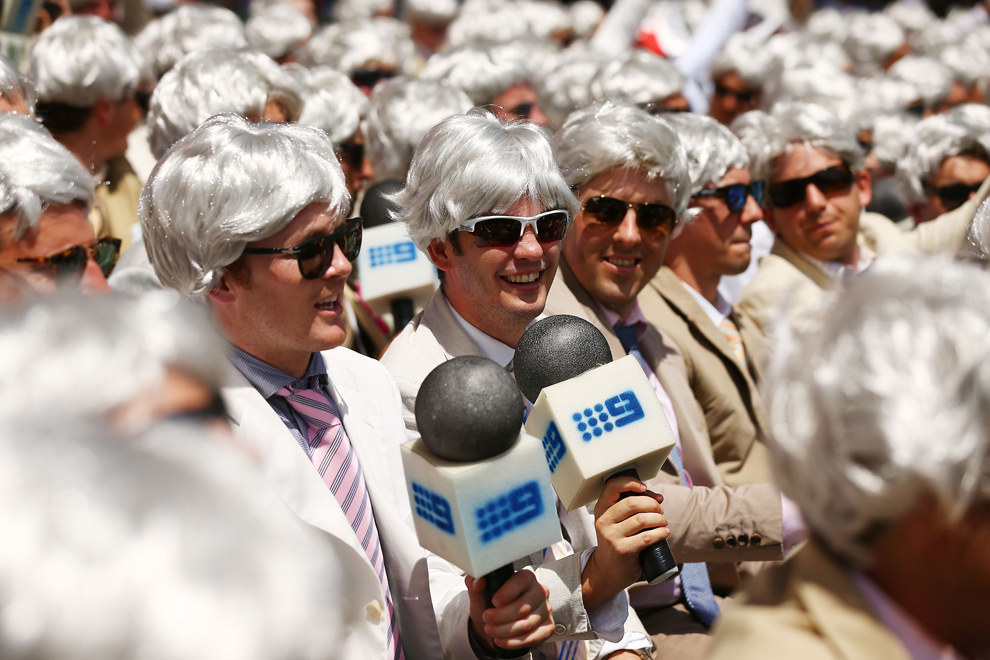 Benaud joined the group for an Australia Day barbeque in January. "He had the best sense of humour, he was so sharp," says Hennessy. "Richie pointed to our wigs and said 'You guys have got a bit more hair than me!'"
Michael Hennessy says Richie Benaud's legacy on the noble game is respect and fairness.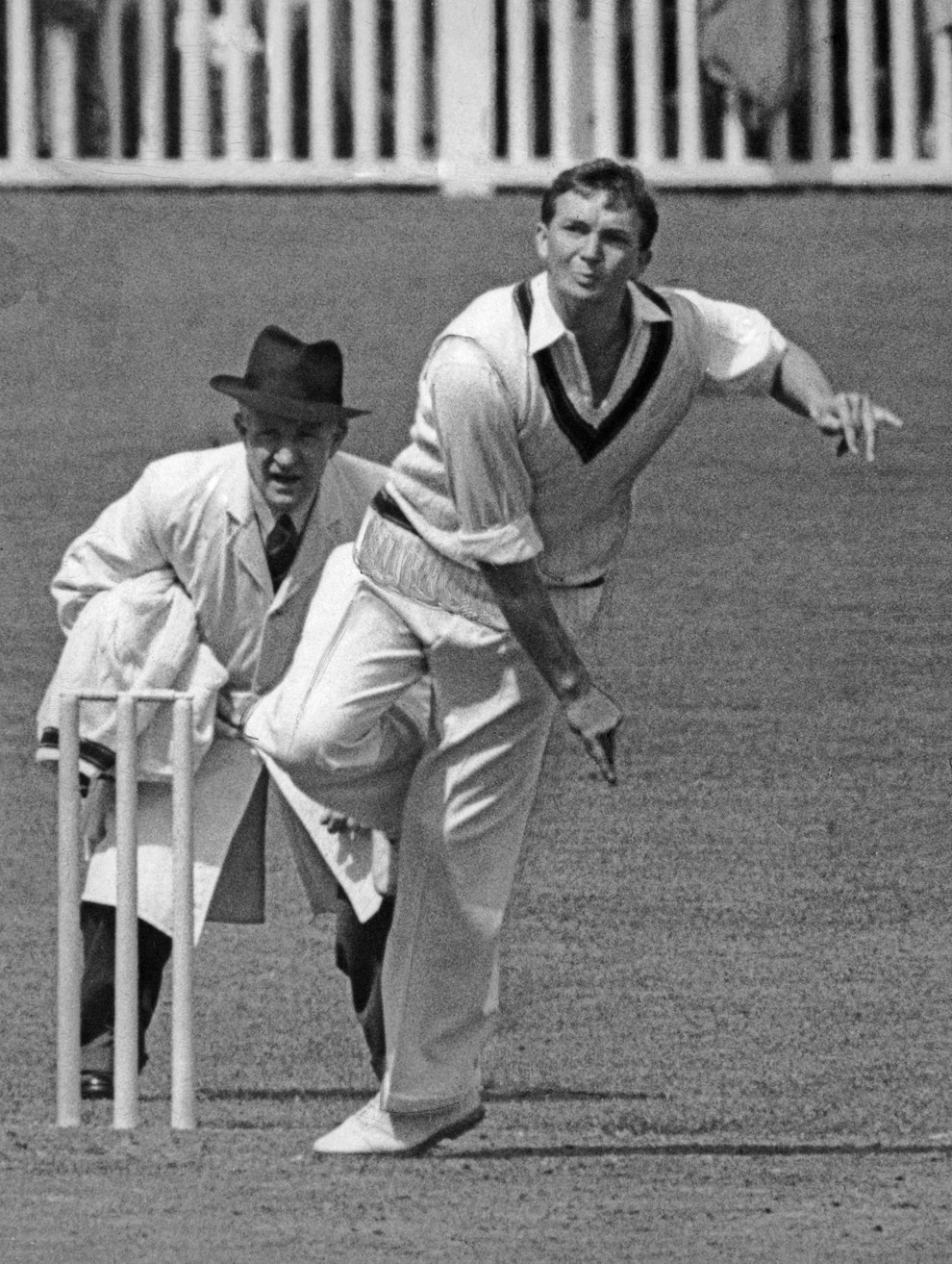 The Richies say they try to honour that sense of respect, making sure that everyone's costumes look sharp on the day and embodying the sense of respectful competitiveness with other fans.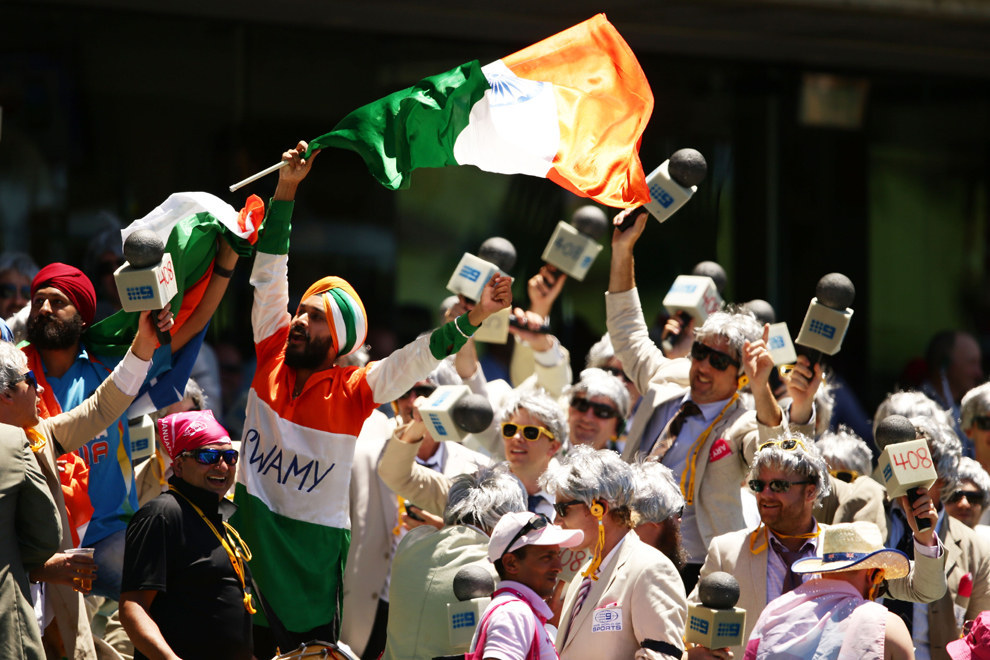 The Richies have set two ambitious goals for themselves next year: get day two of the SCG Test officially recognised as Richie Day, and fill the whole bay with 700 fans dressed as Richie Benaud.