Archibald prize-winning artist Ben Quilty has posted a powerful letter to the Indonesian president on social media, praising condemned prisoners Andrew Chan and Myuran Sukumaran and vowing to fight against the death penalty for the rest of his life.
Quilty wrote that Chan and Sukumaran would "calm and console" the seven other prisoners "right up until the last second."
The artist has been a friend and mentor to Myuran Sukumaran since teaching him how to paint in prison. On Tuesday he wrote "Myu is ok. He is ready for what is to come. But with his passing my world will take a dark plunge backwards."
Myuran Sukumaran has been painting harrowing self-portraits right up until the day of his execution.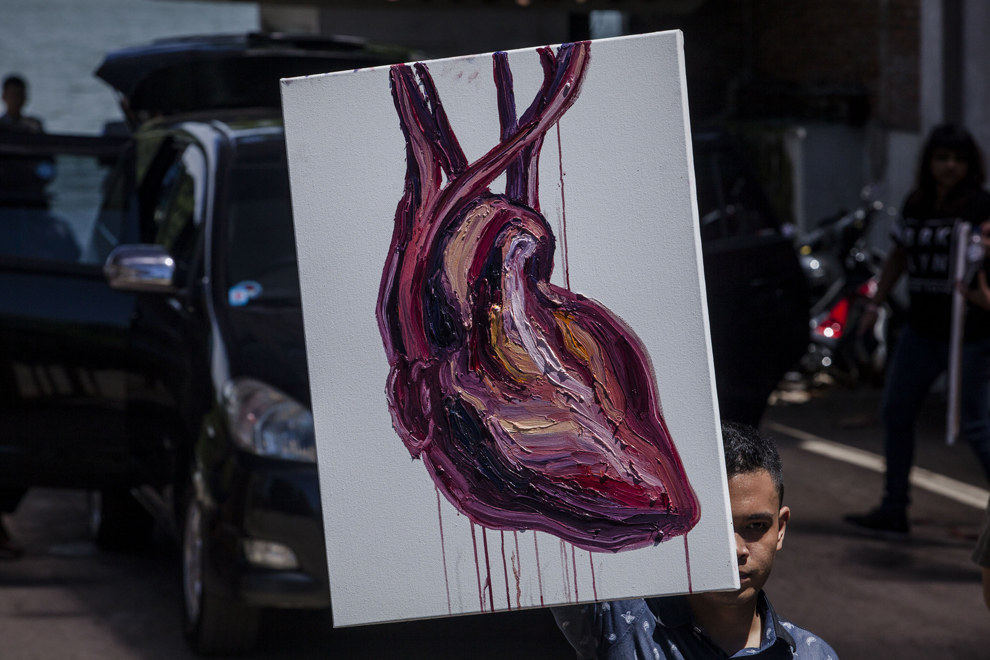 Vigils organised by activist group Mercy Campaign will be held across Australia tonight.