UPDATE
The ABC reports Australian immigration minister Peter Dutton has cancelled the visa of Jeff Allen after a petition was signed by more than 62,000 people.
Under Australia's Immigration Act, the minister can refuse to grant a visa if the person does not pass a "character test."
More to come.
Activists who campaigned for Jeff Allen's removal with the hashtag #ShutDownRSD are celebrating their victory.
On Monday, an Australian hotel group cancelled the bookings for seminars to be held by Jeff Allen, a colleague of pick-up artist Julien Blanc, whose visa was revoked after national outrage in 2014.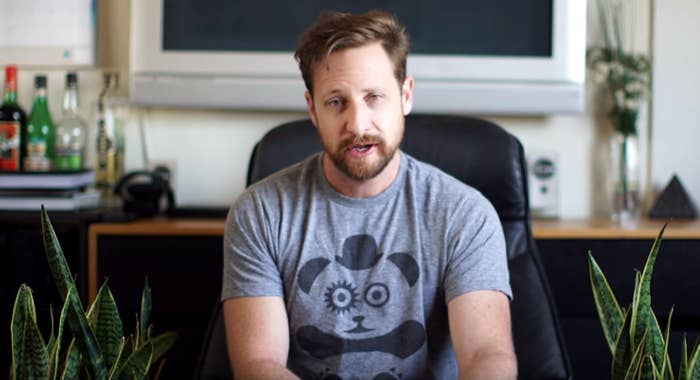 "In the past three months, me and my girl have pulled over a dozen threesomes," Allen says in the video.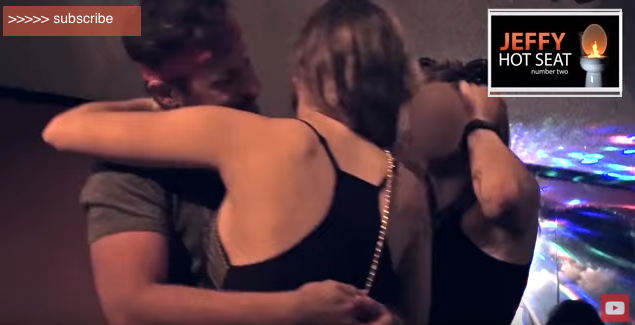 Following pressure from activist groups, hotel chain TFE, who run Vibe Hotels, cancelled the company's booking on Monday.
A change.org petition calling on the immigration minister Peter Dutton to revoke Jeff Allen's visa approval has been signed by over 60,000 people.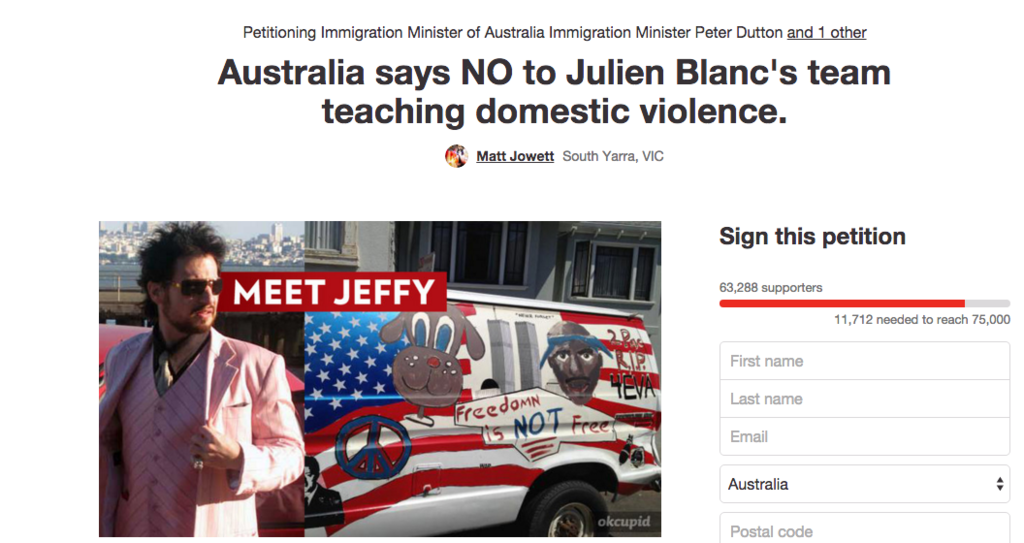 Greens' spokesperson for women Larissa Waters says the seminars promote threatening and abusing women.