Labor's Richard Marles Found Himself Defending Coalition Policies And It Got Worse From There
Turns out that the best peddler of government was a member of the opposition.
by
,
Q&A was shaping up to be dull after Tony Abbott made an eleventh hour decision to ban all frontbenchers from being on the panel because it's basically The Voice for wannabe terrorists.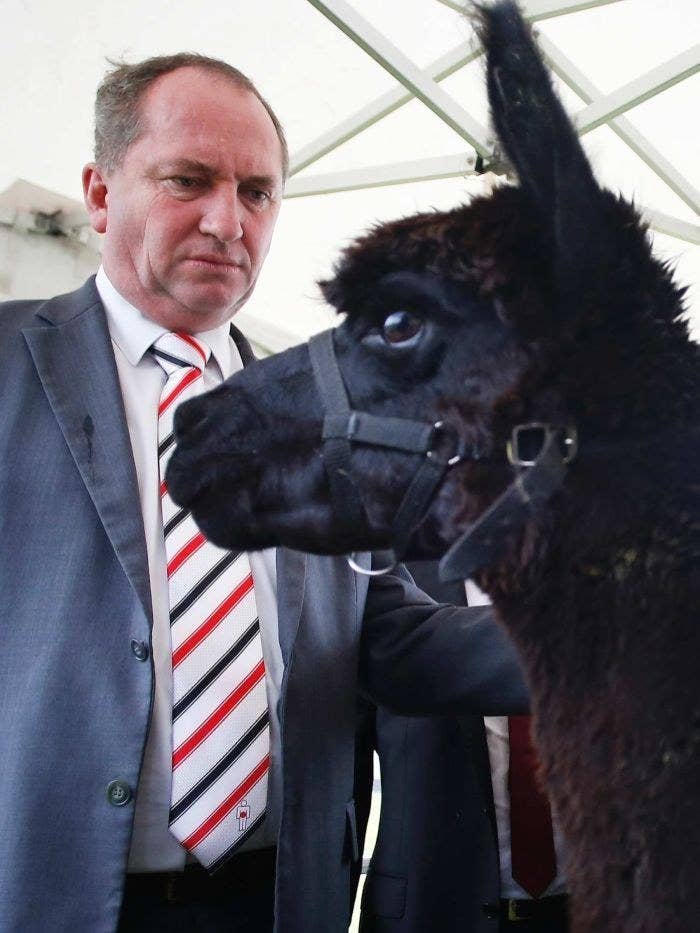 It started with a video question about the strong stance against asylum seekers and when the opposition would reveal their own immigration policy.
Marles responded with a pledge not to "re-open the journey between Java and Christmas Island" and then launched into some classic government rhetoric about stopping deaths at sea and how people smugglers are bad.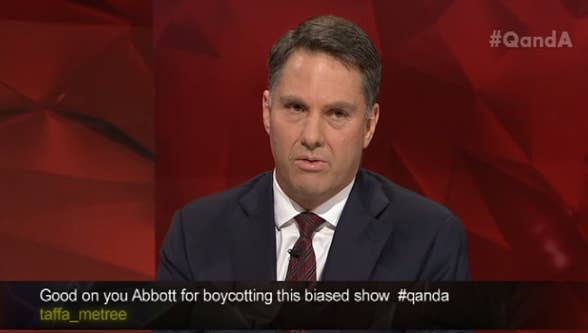 Then Tony Jones asked the question we were all thinking: Will a Labor government turn back the boats?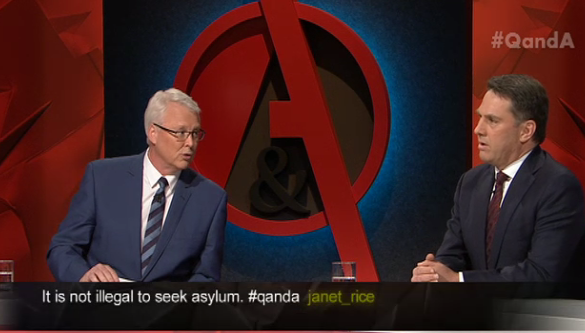 Then came a question about the government's controversial whistleblower laws, that could see health workers locked up for speaking up about conditions on detention centres.
"Did Labor read the Border Force Act and, if so, why did you rubber stamp this repressive law that turns advocacy in a criminal offence?"
There has been some confusion in recent days about the extent of protections in place for whistleblowers under the Border Force legislation, and whether they are covered by public interest disclosure laws.
"It shouldn't be me coming out defending this! We ought to be hearing from the government" Marles said, hoping to wake from this bizarro universe where he was peddling Dutton's policies. The trainwreck continued thusly:
Jones: You are basically saying the government got this right?
Marles: What I'm saying is that the government has a role to be out there and giving clarity and certainty to doctors -
Jones: You are saying the Government got this right, the legislation is appropriate and you have the -
Marles: I do think the doctors have got it wrong here.
The doctors got it wrong??? Doctors all across the universe screamed in unison.
TJ: So the Government's got it right?
Marles: It may be but the point is we ought to hear the Government out there now giving a sense of security to everybody that they have a right to speak out -
TJ: Isn't that what you are doing on their behalf?
Needless to say, Richard Marles got slammed on Twitter.
And that boys and girls, is how the best government frontbencher that the good people of Q&A ever did see, was a member of the opposition.