TV personality and model Jesinta Campbell has spoken powerfully in support of her fiancé Buddy Franklin's teammate Adam Goodes, thanking the Swans star for creating a better world for her future children.
Look, booing is a public form of bullying. And Adam has come out and said it is affecting him so everyone needs to stop. If you continue to boo him you are bullying him. It's affecting his welfare, it's affecting his family and his friends and it needs to stop.Is it racist? Yes I think it is, and anyone who has never experienced racial vilification, racism is just a word to them but for people who have experienced it, racism is a feeling and it is a horrible feeling from what I have seen.Now I have to personally thank Adam Goodes, because my future children are going to be Indigenous and because of his courage and his passion he is creating a better future for not only my children, but all Indigenous children and for that I have to say Adam you are a champion on the field, off the field, and I will stand by you.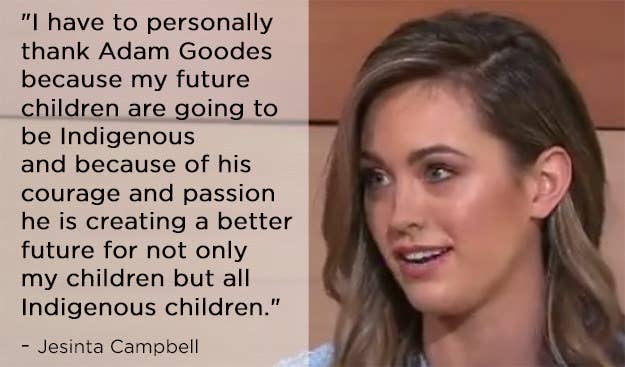 Campbell is the latest high-profile Australian to come out in defence of Goodes, who has been at the centre of a raging controversy about whether booing the player on the field is related to his racial background or the way he plays.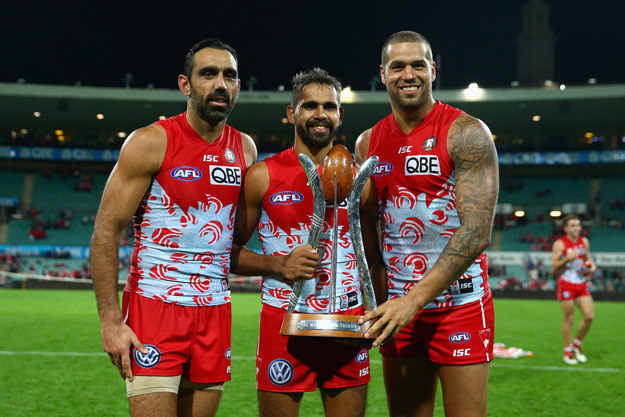 23-year-old Campbell, who got engaged to Franklin in December, has spoken before about how her children will have Aboriginal heritage through Franklin's mother Urshula.
Campbell's strong message to Goodes is being praised on social media.
Buddy Franklin hasn't commented publicly over the latest incident, but described the racism targeted at Goodes last year as "devastating".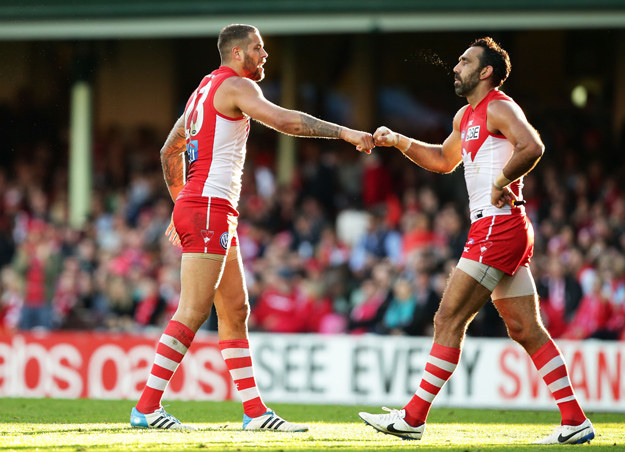 As the debate drags into another day, AFL captains have issued a statement calling on crowds to stop booing and jeering all players, and celebrate diversity instead.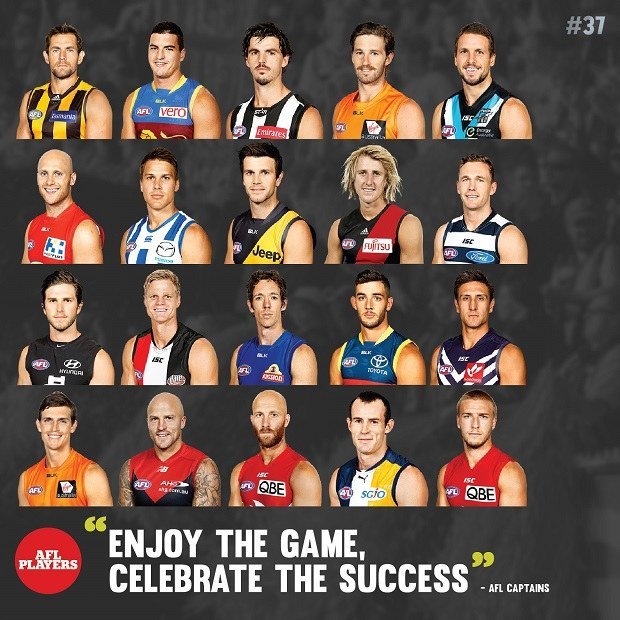 There'll be many people hoping that the latest plea from the AFL is enough to bring some joy back into the game and get Goodesy out on the field once again.