Tasmanian senator Jacqui Lambie has appeared on national television begging for her ice-addicted son to come home.
Earlier on Monday, the independent senator gave a moving speech about her 21-year-old son's struggle with methamphetamine, also known as ice.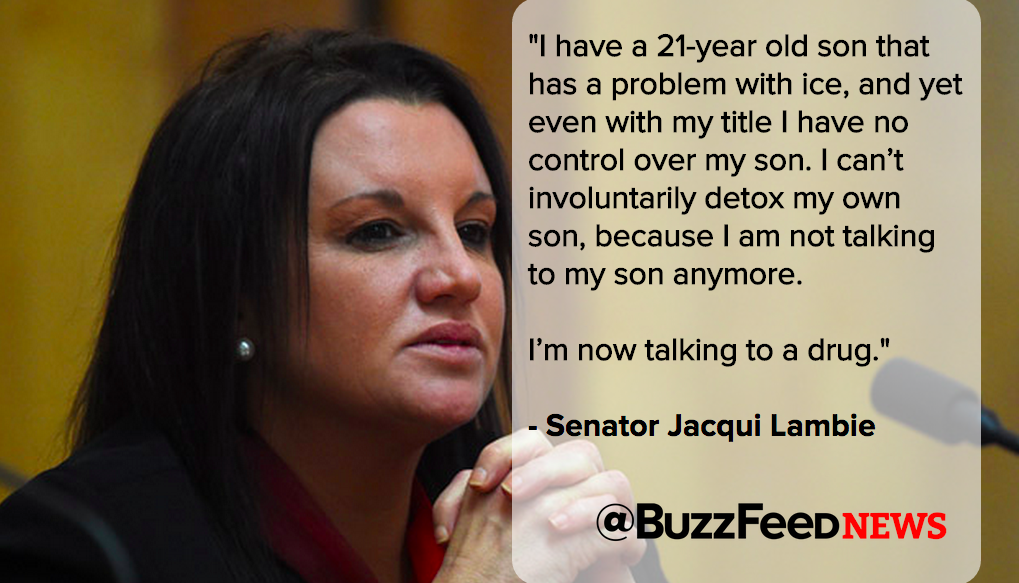 In Tasmania we have a massive ice problem down there.I am a senator of Australia and I have a 21-year old son that has a problem with ice, and yet even with my title I have no control over my son. I can't involuntarily detox my own son, because I am not talking to my son anymore, I'm now talking to a drug. And I can tell you, I'm not the only parent out there. There are thousands of us. Because the way this ice is affecting these kids is phenomenal and it is a very very bad result. These kids will have three or four choices in their life.They will either end up on a slab, they will end up in these mental institutions, they will end up killing somebody else because of their actions because they don't have control of the drug. And this is where this society is heading and we're sitting here and we're not doing anything about it, and once we realise that ice is a major problem in our society it will be all too late.
Jacqui Lambie said the bill proposed by social services minister Scott Morrison would discriminate against people who are not necessarily in control of their actions.