Australian Government Wants To Prioritize Christians Fleeing Syria Over Muslims
Australian government is yet to announce extra refugee numbers, but looks set to give priority to persecuted Christians.
Government MPs have expressed a desire to take persecuted Christian minorities over Muslim refugees fleeing Syria as pressure mounts on the government to respond to the crisis.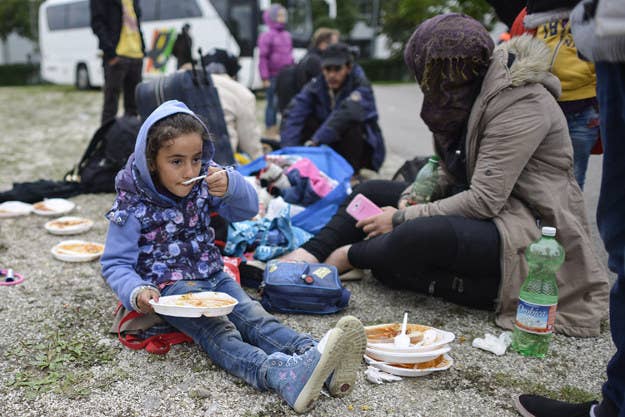 Prime minister Tony Abbott committed to an increase in Syrian refugees over the weekend, but put off deciding how many Australia will take until immigration minister Peter Dutton returns from consultations with the UN in Geneva.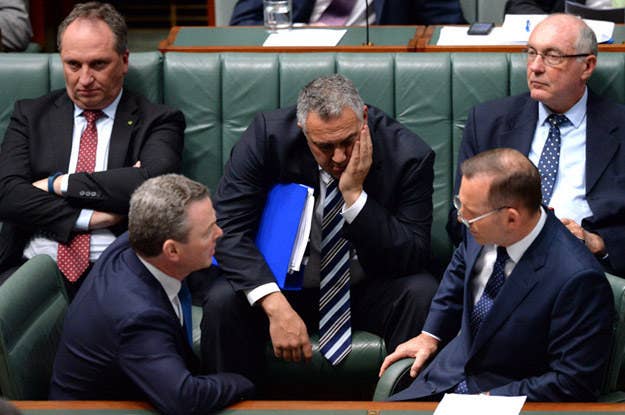 But coalition meetings have been dominated with discussions over what type of refugees will be considered. Senator Eric Abetz told reporters that Australians would expect the government to prioritise Christians.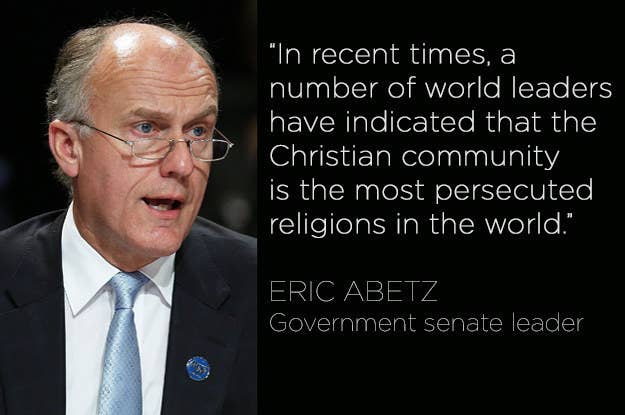 Religious leaders have described the persecution of Iraqi Christians by ISIS as a "human catastrophe", warning that it was becoming a genocide.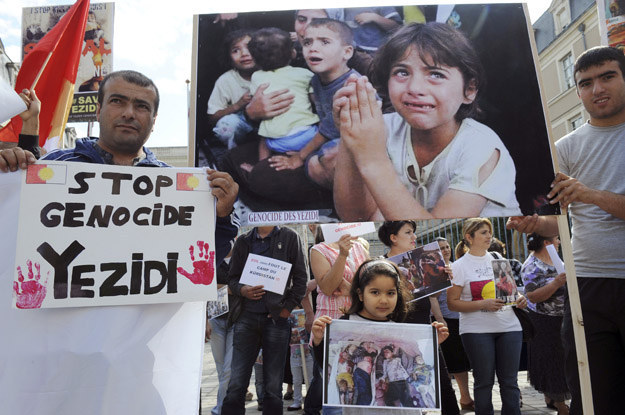 Senator Cory Bernardi was labelled an "embarrassment" by Labor after warning that many people have already fled to safety in other countries, and would try to exploit the system.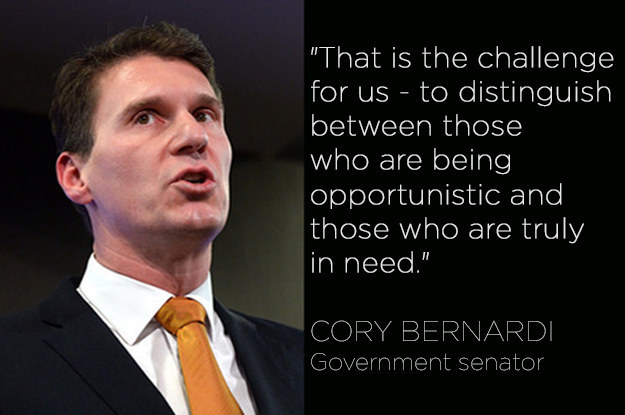 MP Andrew Nikolic told his colleagues that they shouldn't get carried away with the whole compassion thing.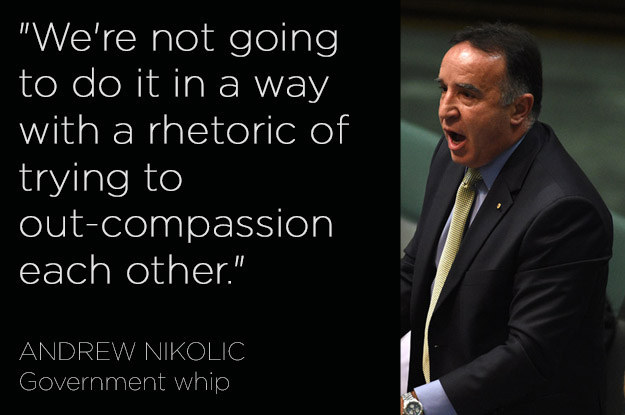 Not all government MPs felt that way. Backbencher Ewen Jones told reporters that he wanted to see the coalition accept up to 50,000 people from Syria.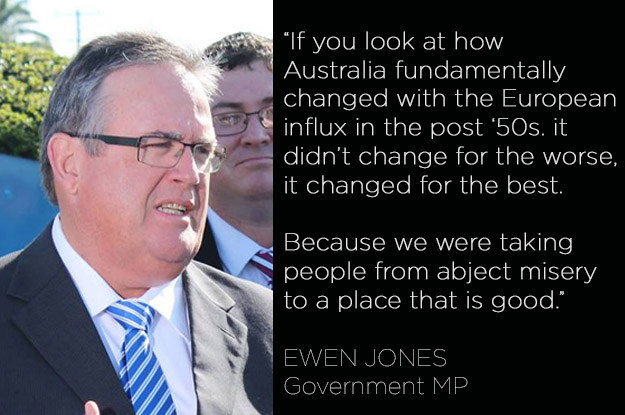 Labor wants the government to take in an additional 10,000 Syrian refugees, as a one-off expansion to the annual refugee intake of 13,750.