Clive Palmer's hold on Australian parliament is slipping away after Senator Glenn "The Brick With Eyes" Lazarus announced his resignation from the Palmer United Party.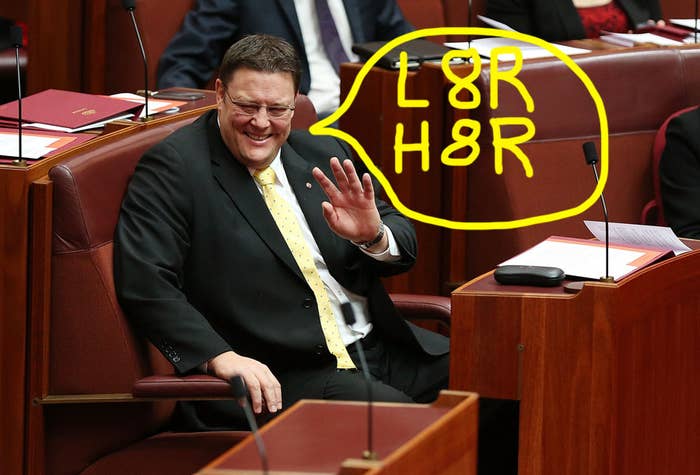 Glenn Lazarus announced his departure from PUP on Facebook, wishing Clive Palmer all the best and stating that he has a "different view of teamwork."
The former rugby league star told radio host Alan Jones that he left the party to be as good as being a senator as he was at playing football.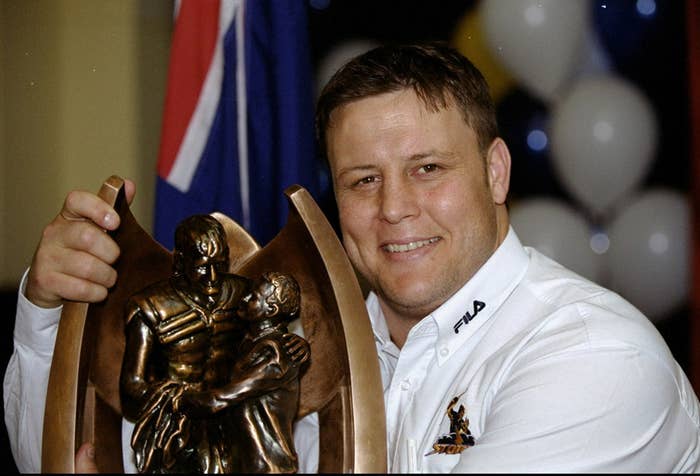 But PUP national director Peter Burke said the senator quit because his wife Tess Lazarus was sacked from the party for "failing to comply with the terms of her employment."
Party leader Clive Palmer took a swipe at Lazarus and recently departed senator Jacqui Lambie in his statement, calling them "opportunists interested in themselves more than the ideas the party represented."
So where does that leave the PUP in parliament? Lambie and Lazarus are gone and Motoring Enthusiast Party senator Ricky Muir is out of the voting bloc.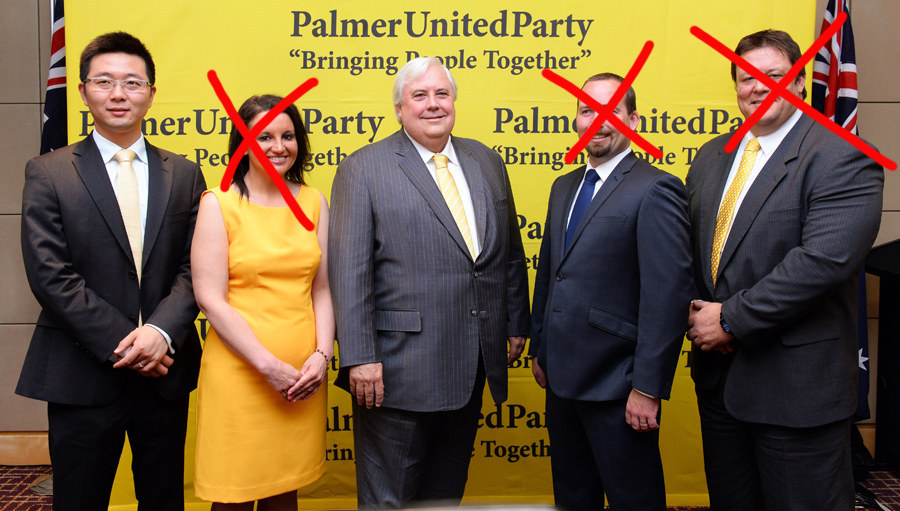 Leaving only one lonely PUP in the upper house...
West Australian senator Dio Wang. Who once told Sarah Ferguson that he had zero interest in politics.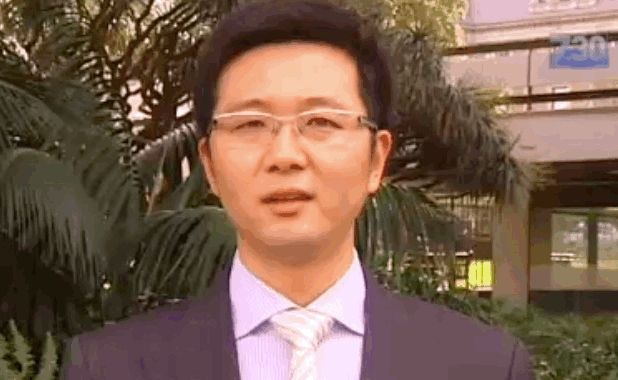 For now, the government will have to negotiate with eight individual senators to get its legislation through, and Clive Palmer is left to contemplate the viability of his party, having lost his grip on the balance of power.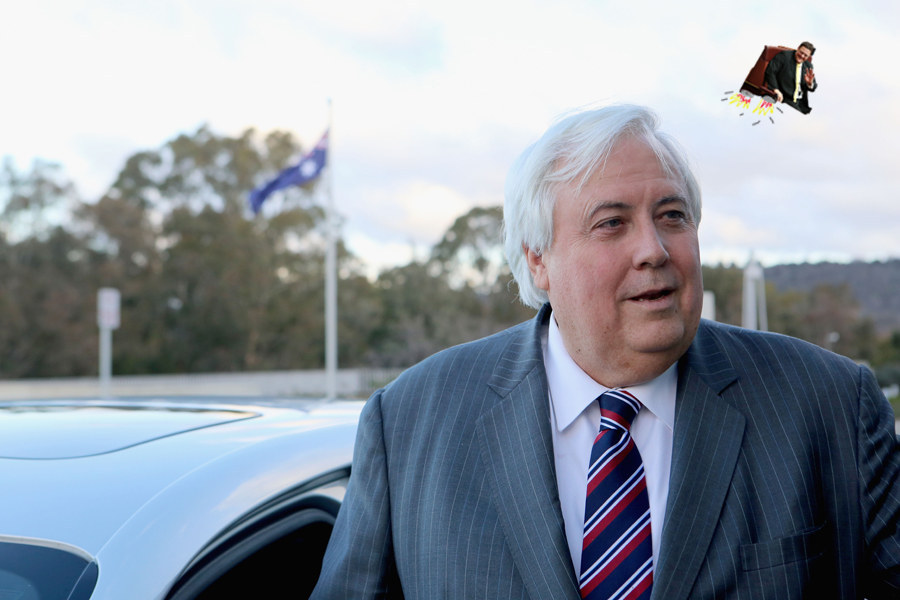 And the Brick With Eyes can finally take flight.