Nationals MP George Christensen has confirmed that he will speak at a Reclaim Australia rally in Mackay on the weekend.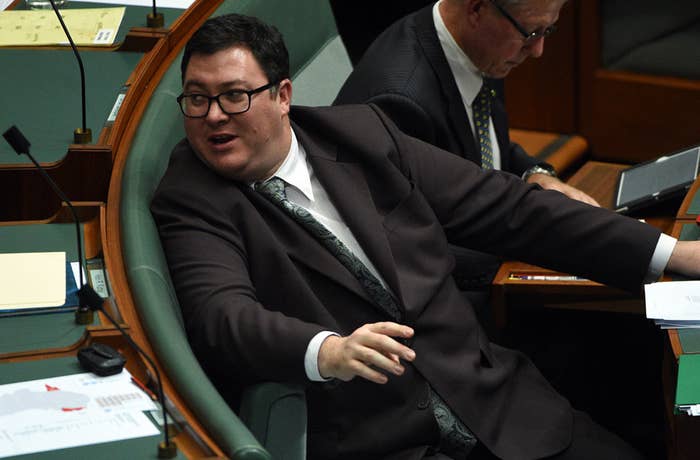 Confirming his appearance in a Facebook post this morning, Christensen said he chose to speak at the event because he wants to "support people who seek to defend our Australian way of life, our culture and our freedoms from the threat of radical Islam."
At Reclaim Australia rallies in Sydney and Melbourne in April, anti-racism protesters clashed with people with swastika tattoos who appeared to be from Neo-Nazi groups.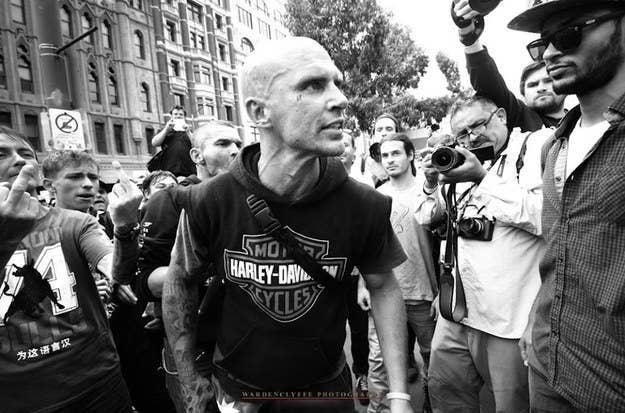 George Christensen told BuzzFeed News he decided to support the rally when he read through Reclaim Australia's mission statement and agreed with all but one of their principles.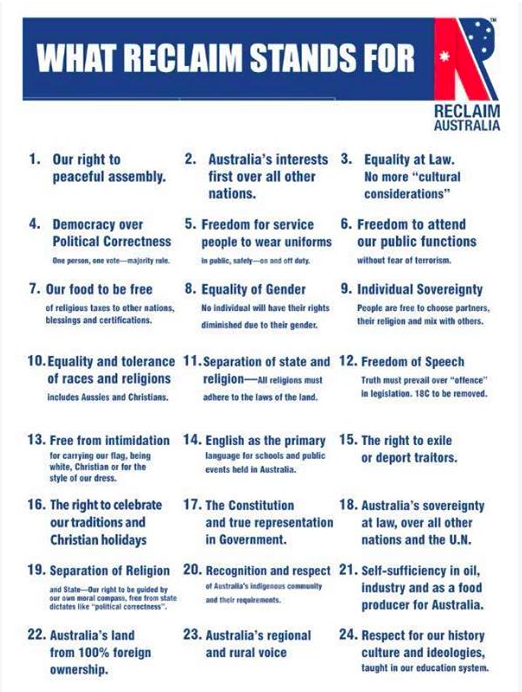 Christensen told BuzzFeed News he wasn't concerned about the rally being hijacked by racist groups.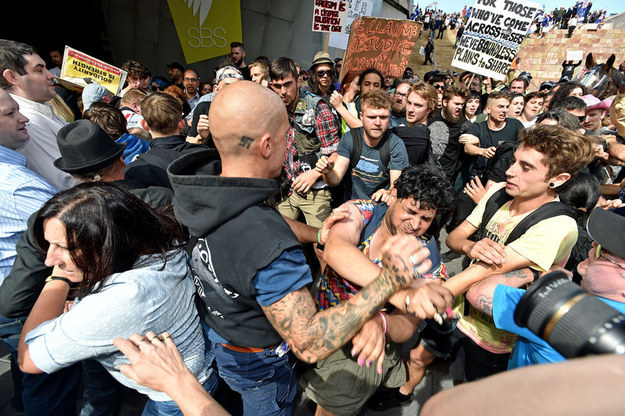 On the Australians Against Islam website, the explanation of the group's logo reads: "The Red 'I' signifies Danger, the crescent represents Islam, therefore stating the danger is Islam"
It goes on to explain that red represents "the colour of blood and fire, rage, anger, danger, malice, wrath. Whilst there are numerous other meanings for red, these descriptions we feel best describe Islam."
Acting shadow minister for citizenship and multiculturalism Richard Marles described Christensen's decision to appear at the "anti-Islam" event as "extraordinary."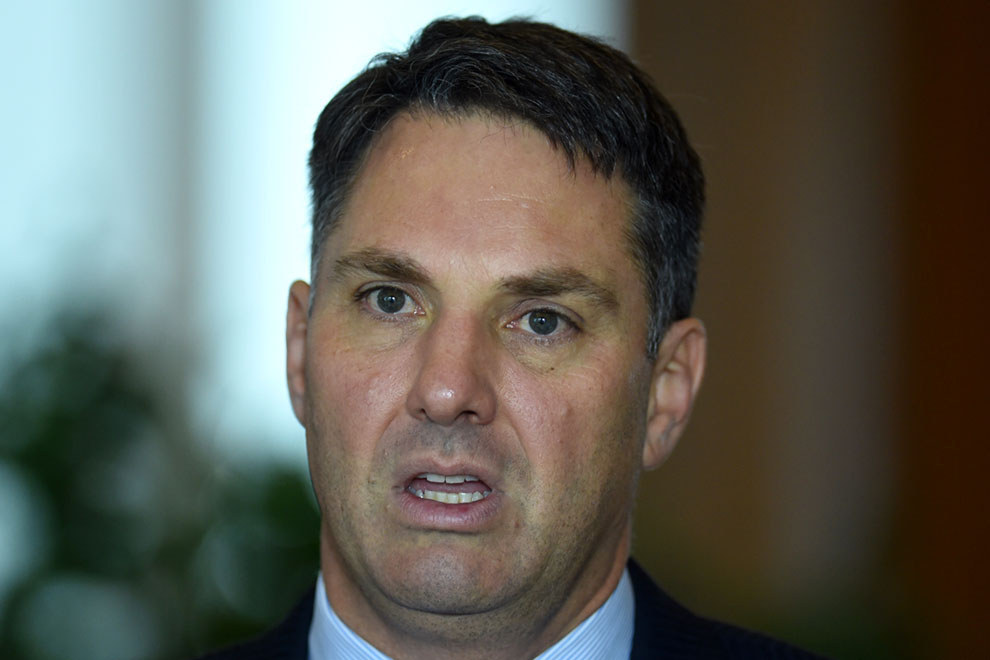 A Mackay local has set up a petition calling on Tony Abbott to denounce Reclaim Australia, and stop George Christensen from attending the event.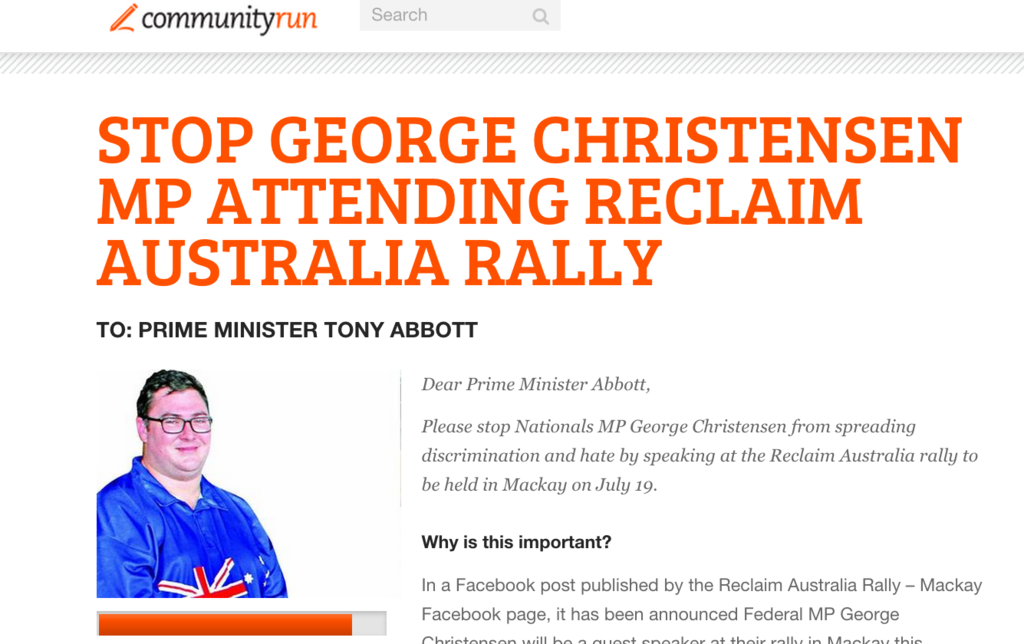 In a video message, Reclaim Australia leader Daniel Nalliah described Islam as an "invading force."