Everyone Is Falling For This Cyclone Sign Language Guy
Providing the deaf community with vital cyclone news and signing his way into our hearts.
Queensland has been battered by a Category 5 Cyclone and Premier Annastacia Palaszczuk has been busy warning people about the storm.
But people have started paying attention to someone else...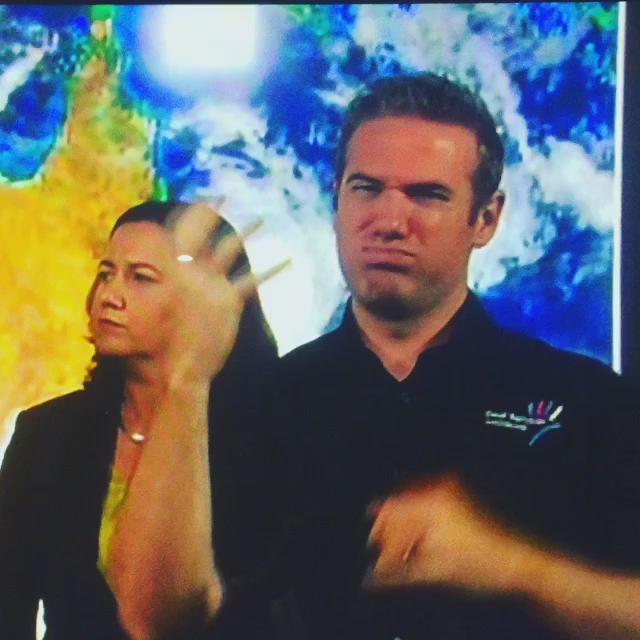 It's the animated Auslan interpreter who keeps stealing the show and everyone's hearts.
And that's when #signguy was born...
But some people just didn't get it.. :-/
Facial expressions are an important part of Australian sign language, vital to getting across the true meaning of the message.
Listening to live speech and translating it on the spot is no mean feat, especially when the Premier throws you a curve ball.
UPDATE: #signguy has a name! It's Mark Cave. He's 30 years old and has been working as an Australian sign language interpreter for 12 years.