Bronwyn Bishop's Facebook Cover Photo Has Made Everyone Angry All Over Again
Yep, it's a picture of a golf course taken from an aircraft.
Given Bronwyn Bishop's recent expense scandal, the Speaker's cover photo on her Facebook page looks... really bad.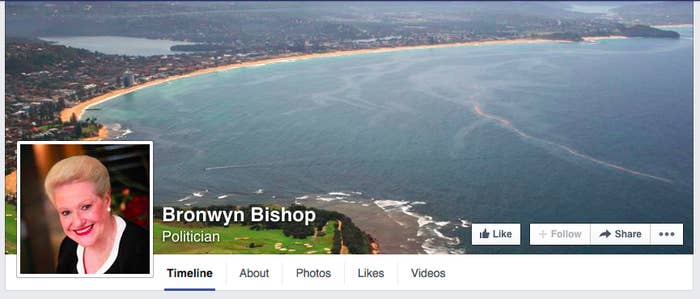 The aerial shot taken above Collaroy in Sydney's northern beaches shows off the stunning coastline and the lush green grass of the Long Reef Golf Club in the Speaker's electorate of Mackellar.
If only she hadn't just been dragged over the coals and put on "probation" for spending $5000 of taxpayers money on a helicopter from Melbourne to get to a Liberal party fundraiser at a Geelong golf course.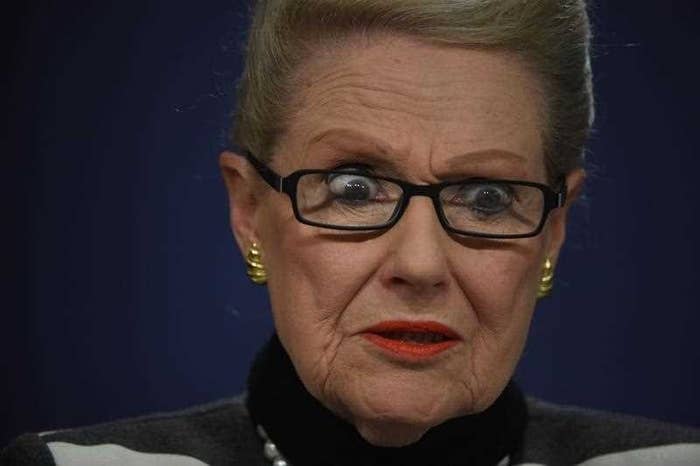 It's been her cover photo since October 2012, but people are still pretty mad about it.

If people keep having this much fun with the Speaker's woes, she won't be able to go near helicopters or golf courses for a while yet.