There are two things happening today you need to know about: the PM's sweeping changes to Australia's national security laws... and the Oscars.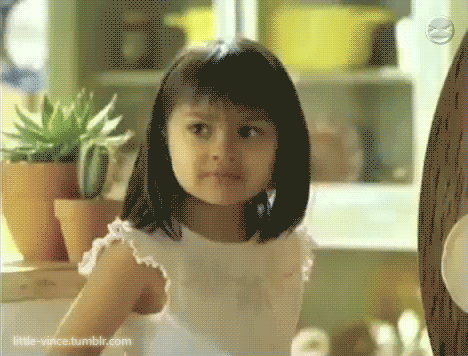 1.
Appoint a National Counter-Terrorism Coordinator.
2.
Stronger immigration laws.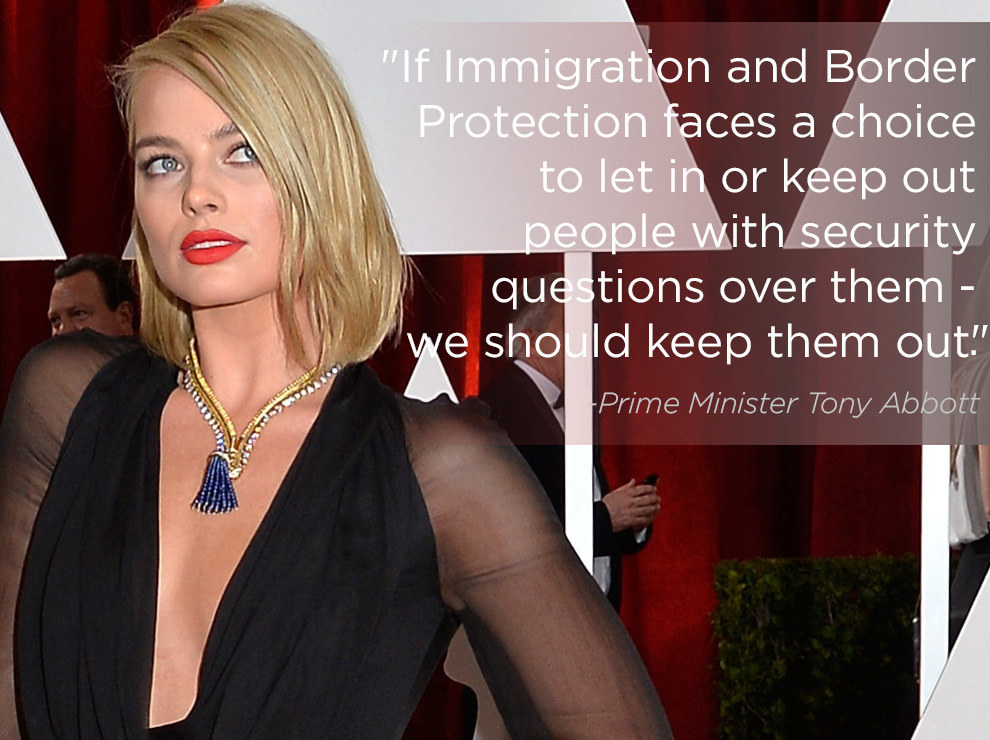 3.
Revoke or suspend Australian citizenship for foreign fighters who are dual nationals.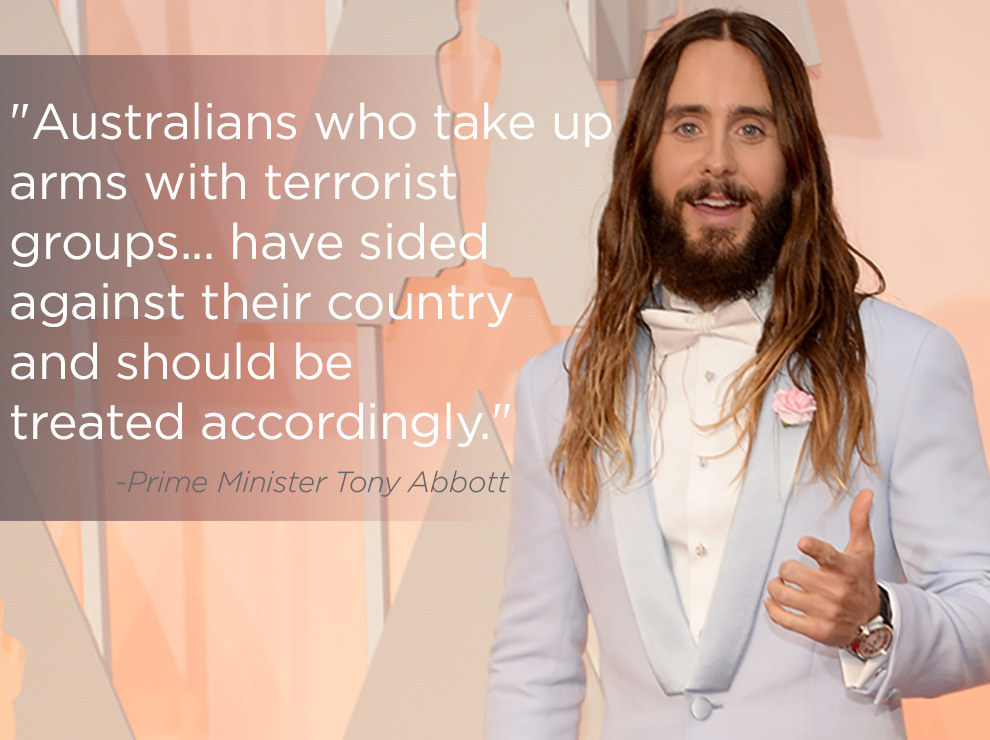 4.
Suspend privileges for Australian citizens who go overseas to fight.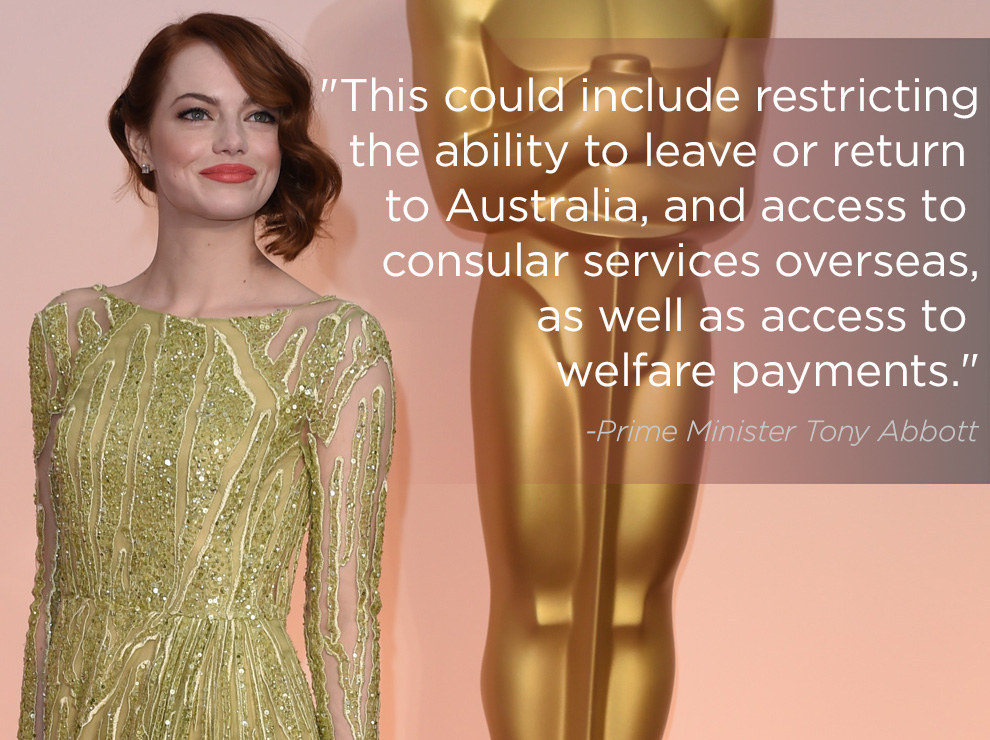 5.
Strengthen terrorism advocacy laws to target "hate preachers".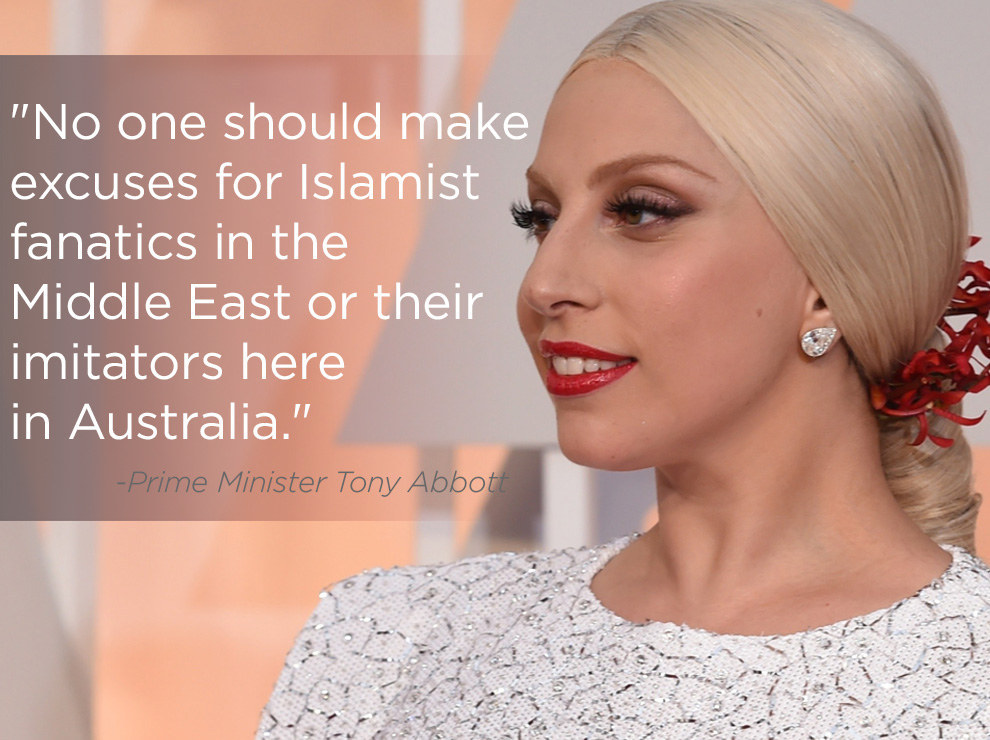 6.
Target terrorists using social media.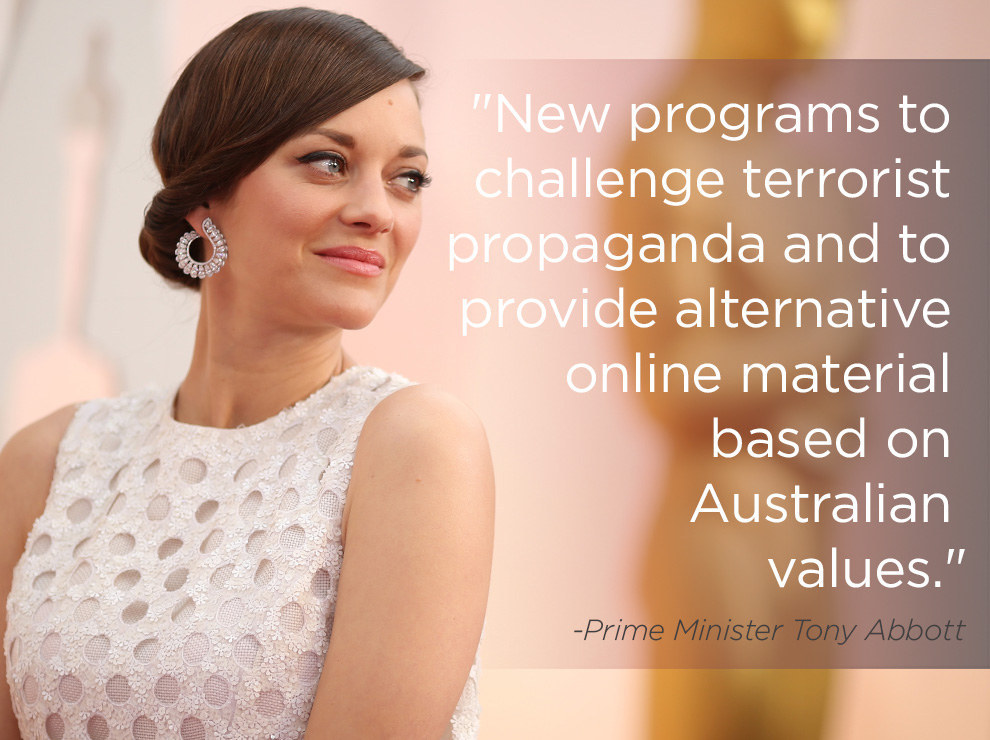 You can read the full report into Australia's Counter-Terrorism Machinery here:
Download PDF
And you can look at some more nice dresses over here.