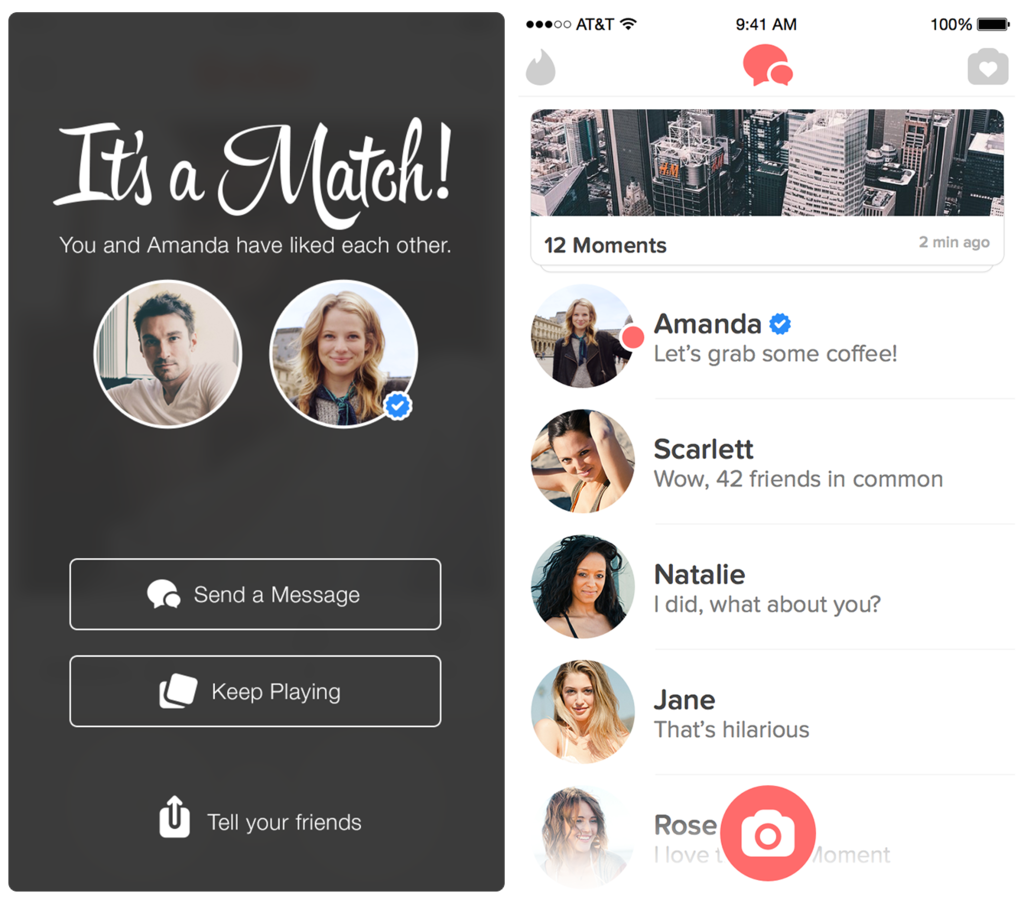 Tout le monde utilise Tinder, même les célébrités. Mais quand des utilisateurs lambdas de l'appli vont sur leurs profils, ils croient souvent qu'ils ont affaire à un faussaire et passent leur chemin.
Tinder, qui veut devenir plus accueillant pour les célébrités, a annoncé mardi l'arrivée de profils vérifiés. Désormais, un macaron bleu apparaît sur le profil de «personnalités publiques, célébrités et athlètes». Quand ils apparaîtront sur un profil, «vous saurez que c'est vrai», explique la firme.
Voici ce que disait l'actrice américaine Amy Schumer, qui s'est récemment exprimée sur ce que c'est d'utiliser des applis de dating quand on est une personnalité connue:
«Je sais ce que vous pensez. Vous vous dites, mais comment pourrais-je vous draguer? Et bien, vous ne pouvez pas. (...) Je ne suis pas sur les sites de rencontre.

C'est comme si vous n'aviez pas le droit de faire ça si vous êtes déjà passé à la télévision pour une raison ou une autre. Les gens se disent "oh mon dieu, c'est vraiment triste", et vous vous dites: "Bien sûr, je devrais mourir seule".»
Alex Kantrowitz is a senior technology reporter for BuzzFeed News and is based in San Francisco. He reports on social and communications.
Contact Alex Kantrowitz at alex.kantrowitz@buzzfeed.com.
Got a confidential tip? Submit it here.