George R.R. Martin, author of the Song of Ice and Fire book series, was the guest of honor at the Richmond County Bank Ballpark's Game of Thrones–themed baseball game.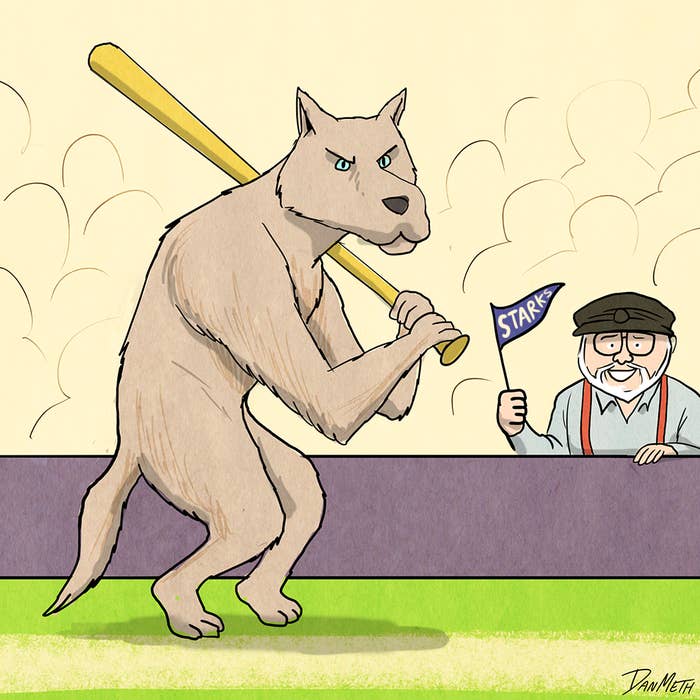 Before the first pitch went out at the game, at which the two teams were rebranded as the Starks vs. the Lannisters, he talked to BuzzFeed about Game of Thrones, fan theories, and his toy knight collection. Here's what he had to say:
On scenes from the books he wished had made it to the show, he discussed a deep cut from Maisie Williams and Sophie Turner's auditions.
"In the very first season — there's a scene where Arya and Sansa, the two girls, are debating whether to go riding with Joffrey and look for Rhaegar's rubies. That was actually the audition scene that they used for both of those girls, and you can see Maisie Williams and Sophie Turner doing it because those are up on YouTube. You see them just in street clothes in a room reading those lines, and it really works well and it establishes who these two girls are and their differences and the relationship between them.
"Sadly, they never filmed that scene. They never put them in costume and filmed it. That was one that really threw me because I'd seen it in the audition tapes and I went 'Oh, OK, now we're getting up to that scene. But wait — they just — they left it out!' They left it out entirely, but you know they always have to do that."
There was also a massive battle in Season 1 that got cut due to scheduling.
"The first season in particular, you know, we were a new show. We weren't as massively popular as we are now and we didn't have as much money as we have now, so we lost a lot of the battles and the big set pieces. I would have liked to have seen the Battle on the Green Fork, which they had all planned. They choreographed it, they had stuntmen ready, and they knew what they were going to do, but they fell behind in shooting so they quickly rewrote and had the thing with Tyrion just getting knocked out right in the beginning of battle to save three days of shooting."
The famous "Blackwater" episode could have been much, much more elaborate.
Martin also said that some of the show's moments that were closest to his vision were Arya's character scenes.
Just like you, he was brought to tears by the execution of Ned Stark in Season 1.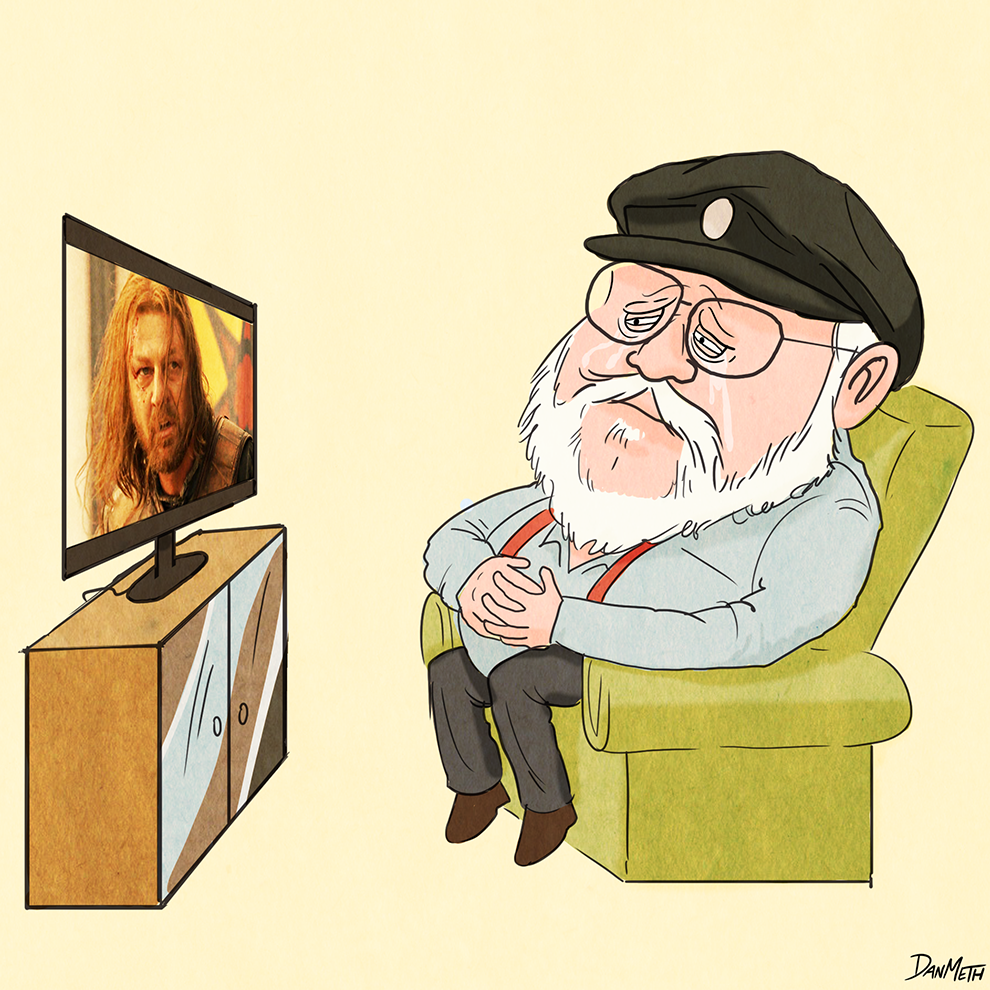 There was even a moment during that scene that made him wish he'd written it differently.
"[Game of Thrones showrunners] David [Benioff] and Dan [Weiss] added a beautiful touch to that, too, which wasn't in the books, which was Ned recognizing Yoren in the crowd and recognizing Arya and whispering 'Baelor.' That little touch is not in the books, but I wish it had been in the books because it was a great addition."
The words of House Frey, perpetrators of the Red Wedding, are a long-standing mystery for book readers and show watchers alike. When asked about them, Martin dismissed the fan theory that the Freys are actually a wordless house.
On writing characters people hate, and the actors who play them on Game of Thrones:
And what does he get up to when he's not writing A Song of Ice and Fire or Game of Thrones?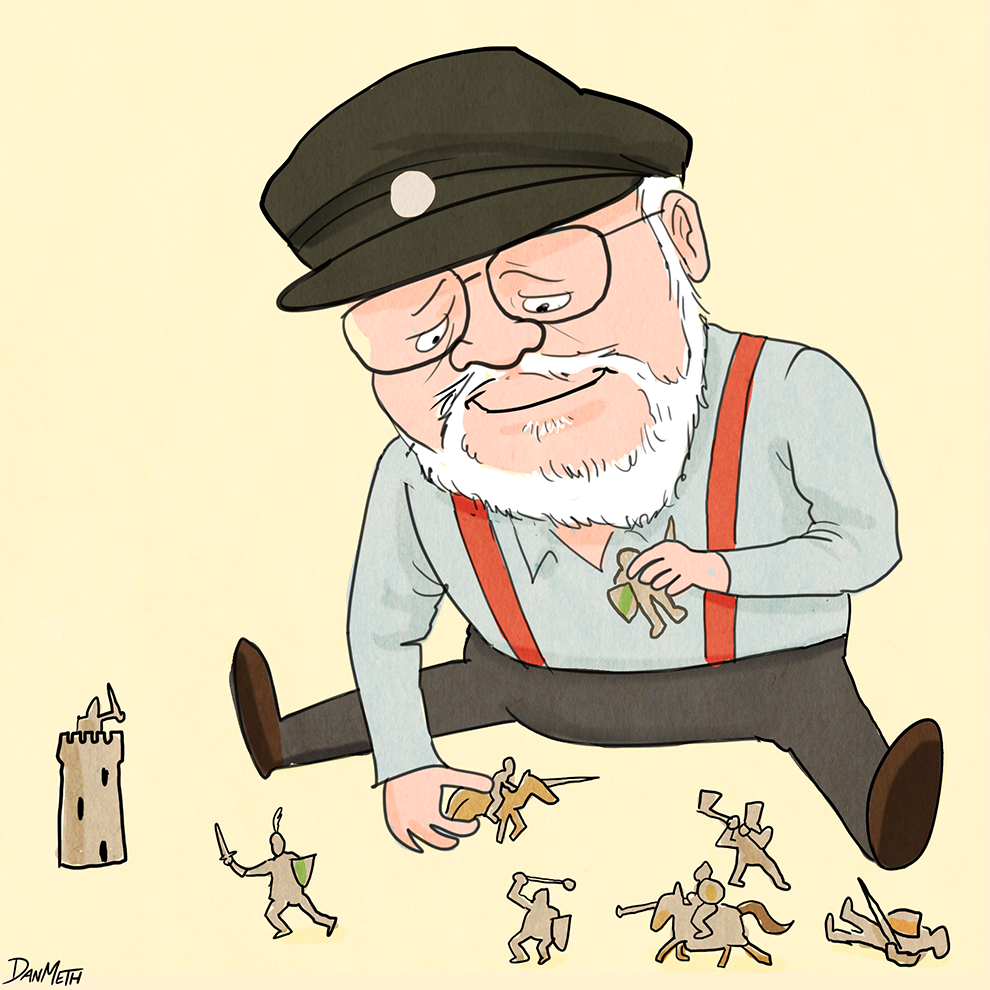 Thumbnail photo by Robert M Pimpsner with Pinstriped Prospects.