There's A Reason Victoria From "The Bachelor" Calls Herself The Queen
"I'm Victoria, like the queen."
If you watched the premiere of The Bachelor last week, you probably remember Victoria Larson, who definitely seems like she's on her way to becoming this season's villain.
Upon being carried in on a throne, she named herself queen of The Bachelor mansion (erm, hotel) and presented Matt James with his own crown.
"Queen Victoria is here. I know I'm so confident and so fun, I know I made a good impression, so I just wanna put, like, my best foot forward...I am the queen of this kingdom," Victoria told viewers during the premiere.
Victoria's job title even read "Queen," leaving many to wonder if she was actual royalty.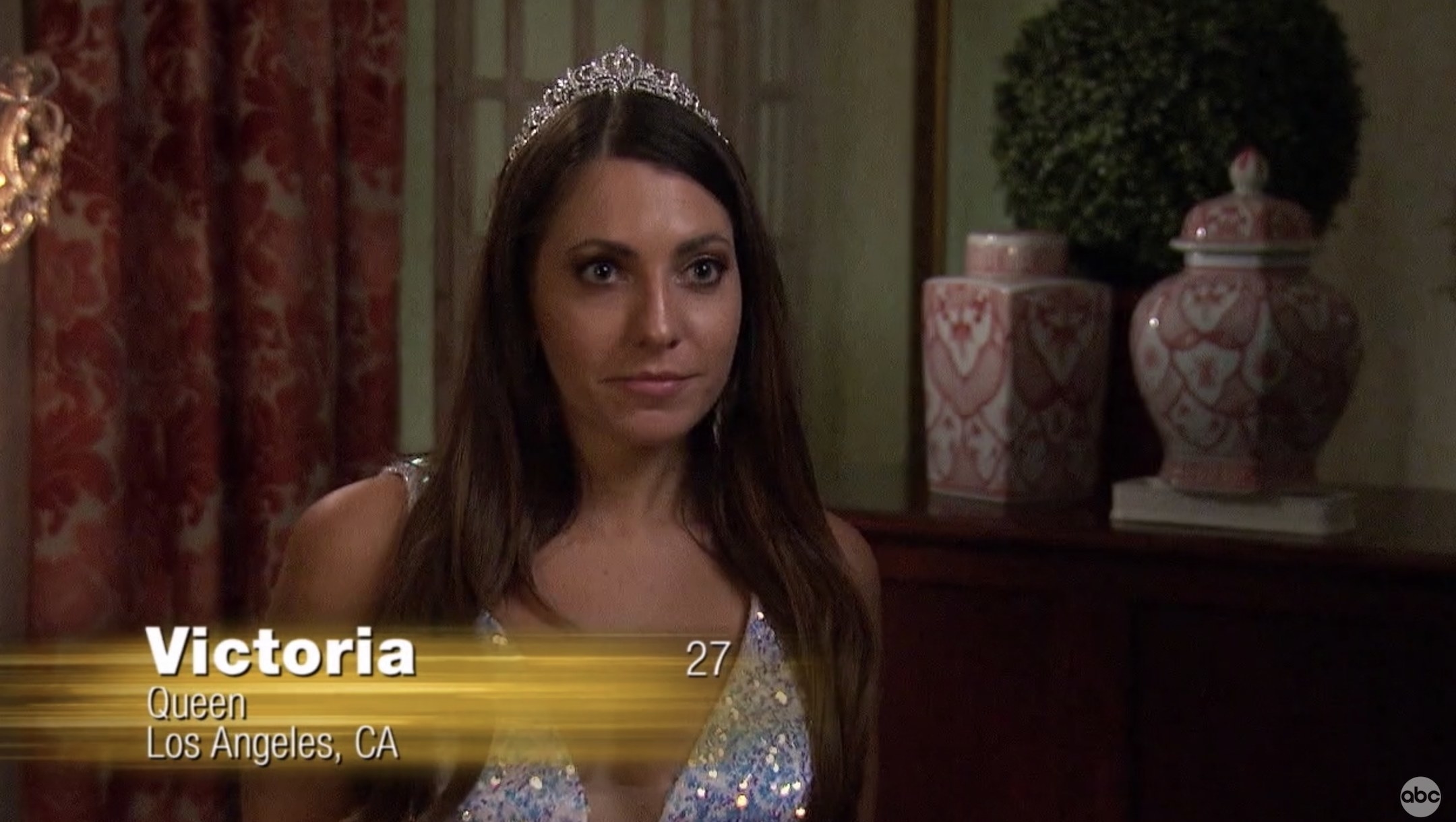 It turns out Victoria isn't legitimately a queen or a member of a royal family, despite her *very* convincing performance.
On social media, confidence coach Serena Kerrigan revealed that she consulted with Victoria before she began filming and guess what she told her? "STAY ACTING LIKE A QUEEN!"
As for what Victoria actually does for a living? She's a health and beauty entrepreneur who runs multiple companies!
She's also spent time as a flight attendant on private planes but is now focusing on her wellness (and royal) endeavors.
While Victoria has definitely earned herself some haters after her royal display, she's taking it all in great stride and even shared some of the best memes about her:
What do you think of Victoria? Let us know in the comments!