This time, Taylor sent a box of goodies and a handwritten note to a huge fan who's been working as a nurse during the coronavirus pandemic.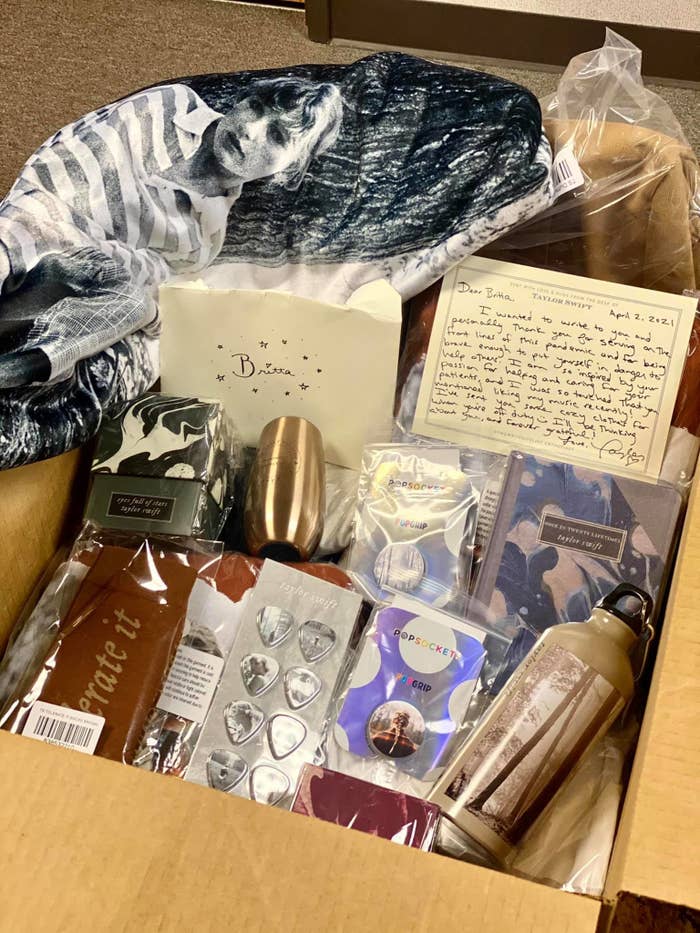 Taylor noticed flight nurse Britta Thomason after Britta was interviewed by Georgia newspaper the Telegraph about her frontline service — and just happened to mention that she's a major Swiftie.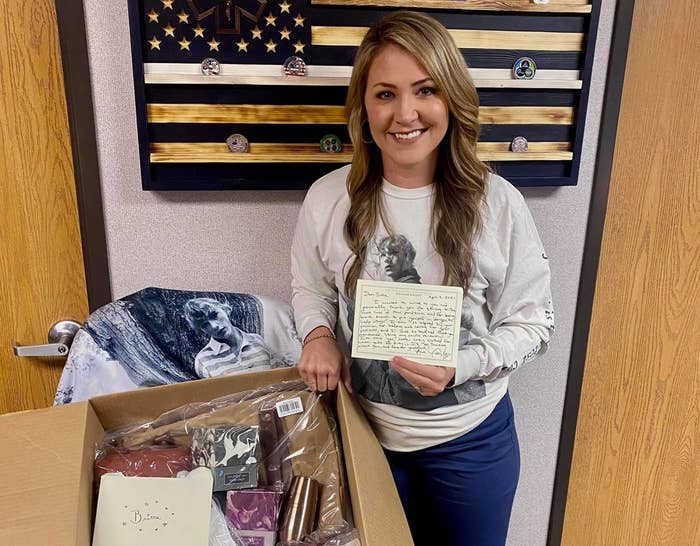 Less than two weeks later, a package filled with cozy clothes, merchandise, and other gifts showed up at Britta's office!
"I've always seen videos of her fans opening packages she sent them but never did I EVER think I would be one of them! I'm not one to fangirl about anything, but if you know me, you know I'm a Swiftie! Don't mind me...I'll be crying the rest of the day ... Taylor, thank you!" Britta wrote on Facebook.
In a handwritten note, Taylor explained that she wanted to "personally thank" Britta "for serving on the front lines of this pandemic and for being brave enough to put [herself] in danger to help others."
"I am so inspired by your passion for helping and caring for your patients, and I was so touched that you mentioned liking my music recently! I've sent you some cozy clothes for when you're off duty. I'll be thinking about you, and forever grateful," Taylor added.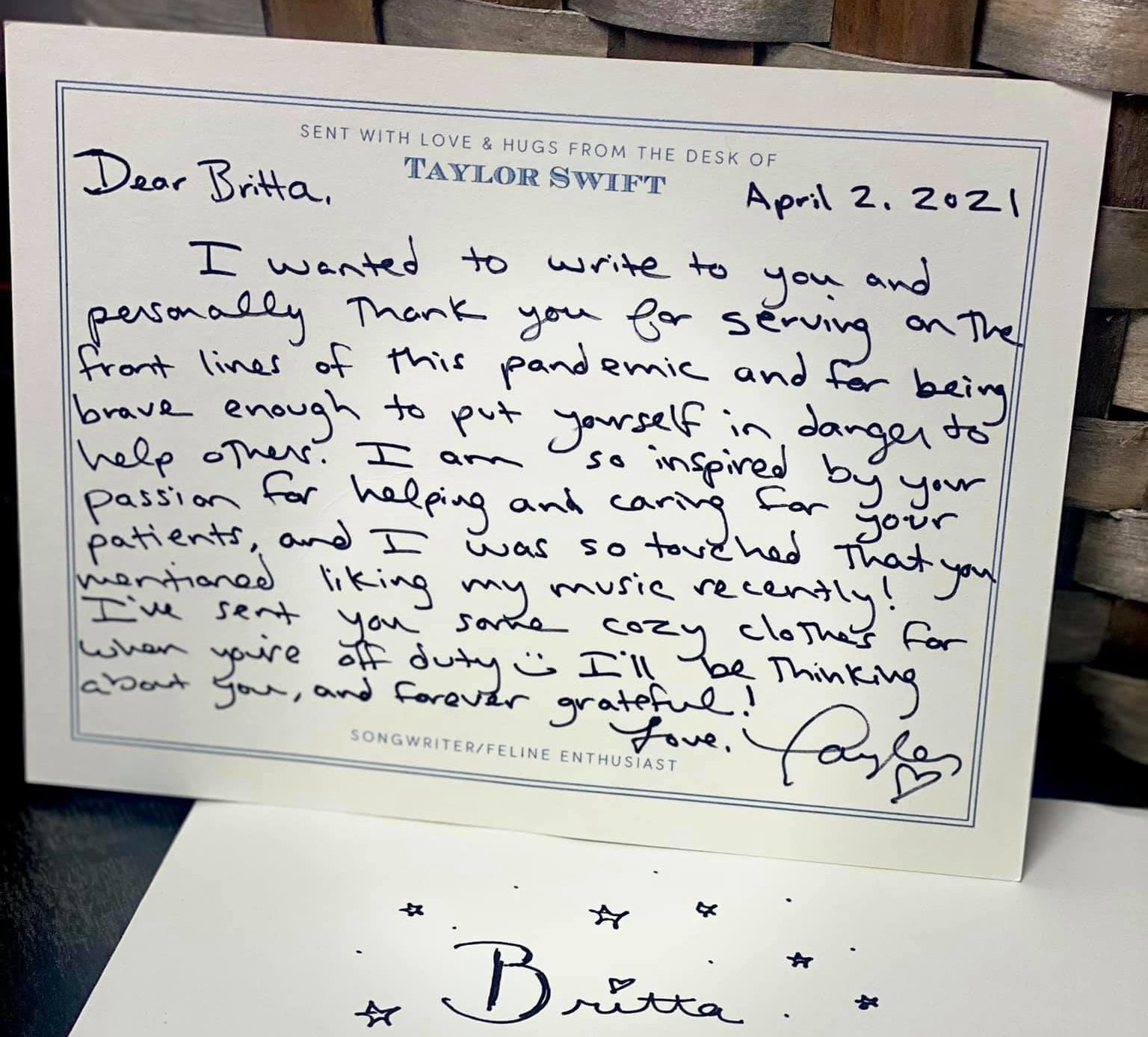 This isn't the first time she has reached out to someone impacted by the pandemic. Taylor and her mom, Andrea, recently made a $50,000 donation to a family who lost their father to COVID-19.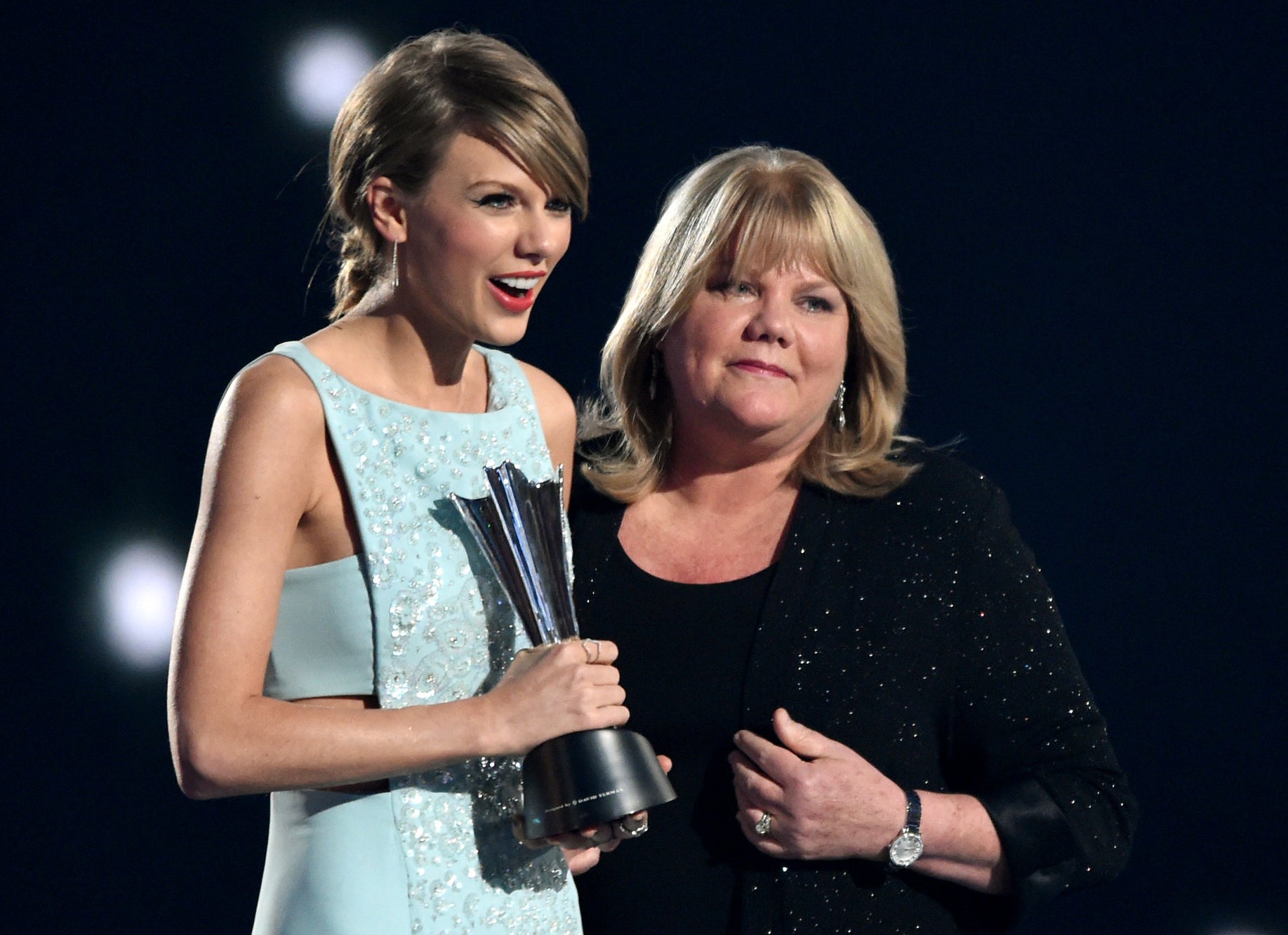 Theodis Ray Quarles, who was a father of five young children, passed away just a week before Christmas. On his GoFundMe, his wife thanked Taylor and Andrea for their "thoughtfulness and generosity."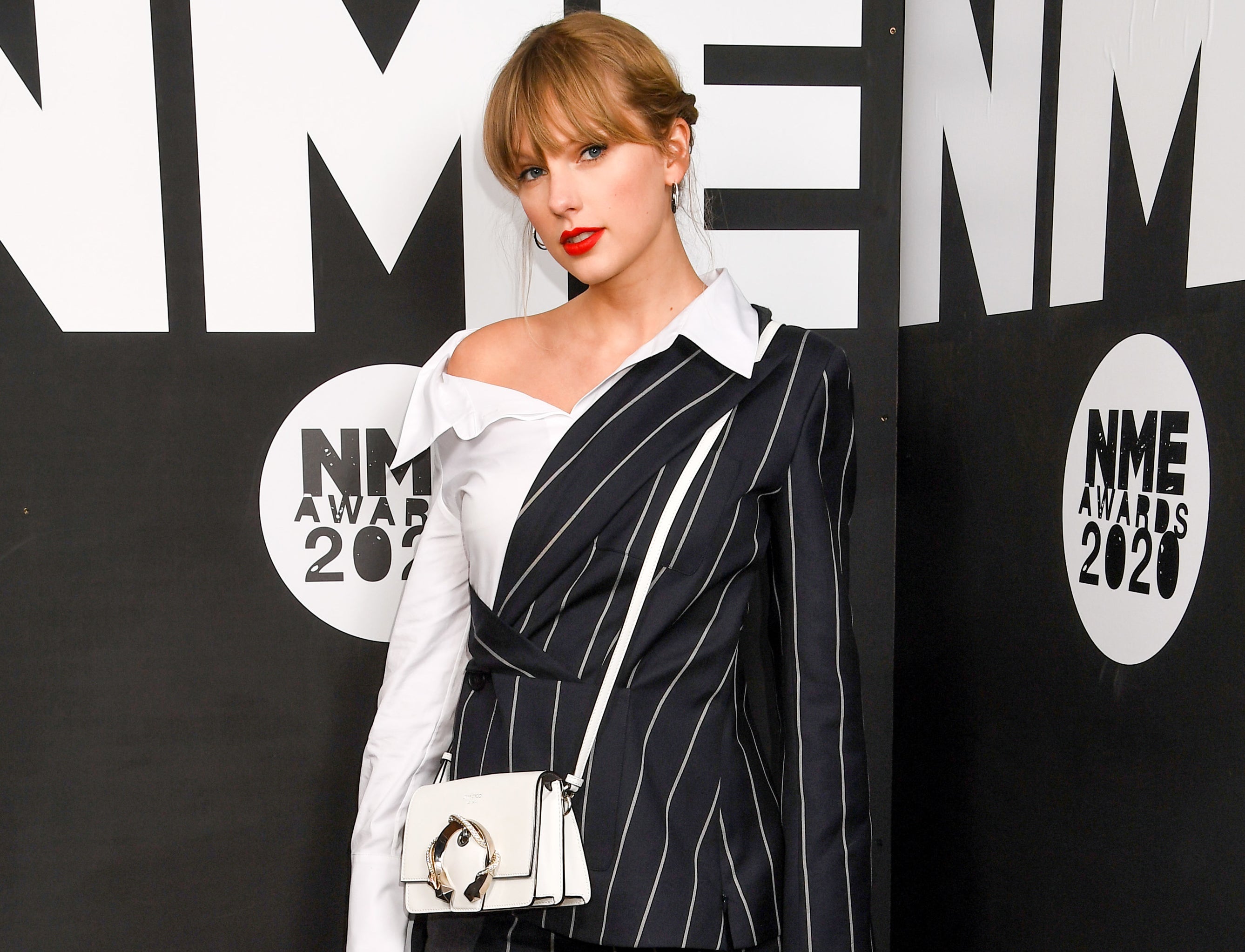 Taylor hasn't spoken out about either of her kind gestures — but when you're Taylor Swift, it's all just in a day's work!