This post contains discussion of sexual abuse.

Paris Hilton just shared new details about her time at Provo Canyon School, the boarding school and treatment center where she spent nearly a year as a teenager.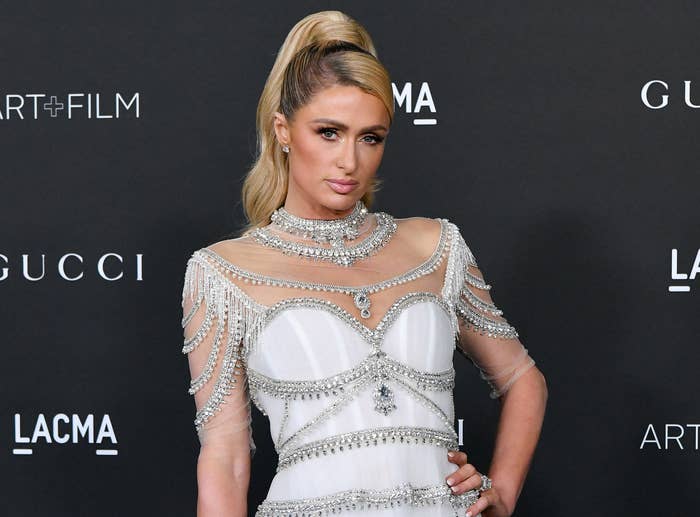 Back in 2020, Paris went public with her abuse allegations against the center in her documentary This Is Paris, later sharing that she was "verbally, mentally, and physically abused on a daily basis."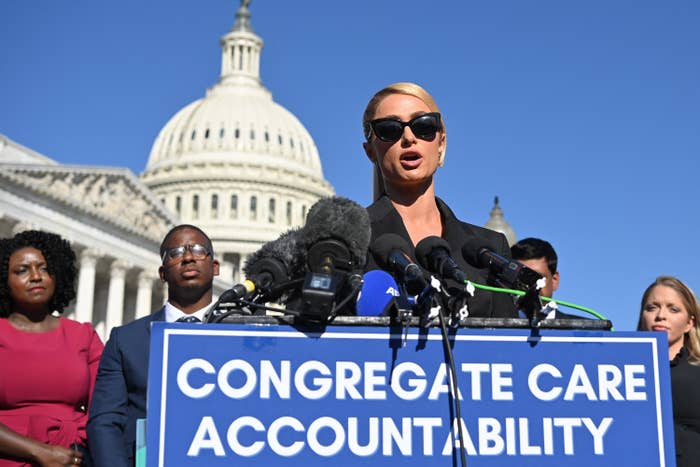 But Paris just shared something about her experience she'd never discussed before — and it's really awful.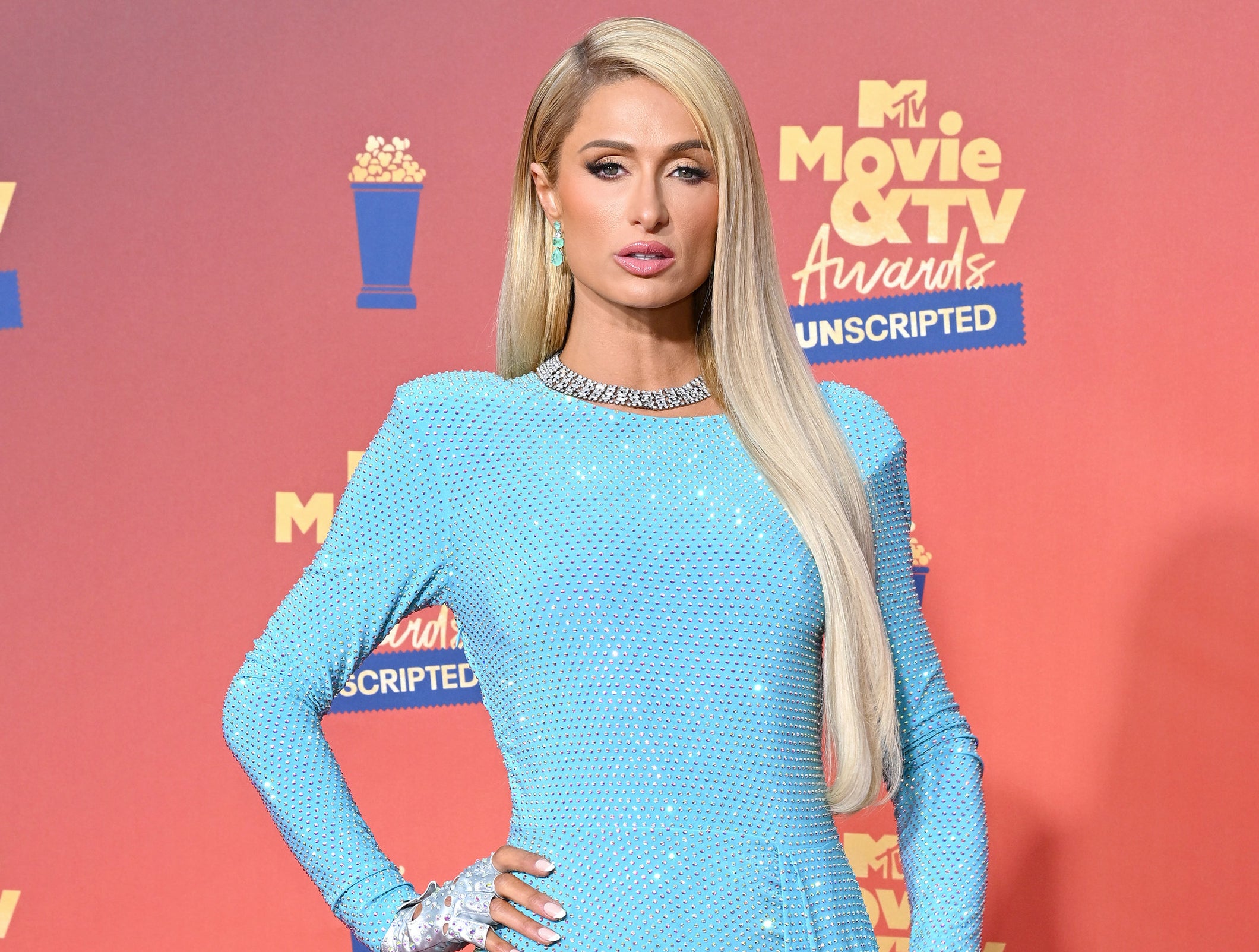 Paris says that during her time at the center, she and other female classmates were sexually abused by male staff members on numerous occasions.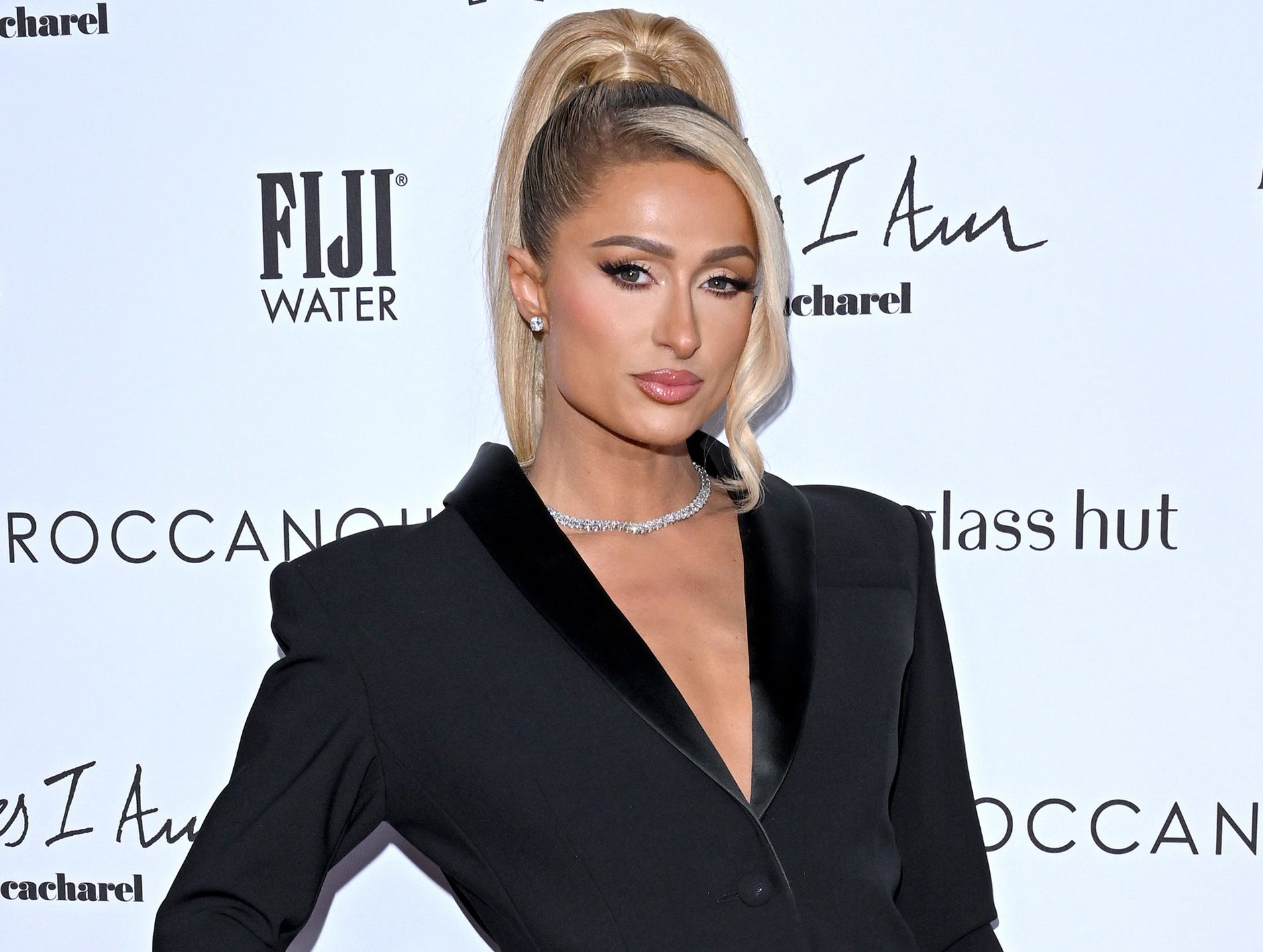 "At Provo Canyon School, I was woken up in the middle of the night by male staff who ushered me into a private room and performed cervical exams on me in the middle of the night," Paris wrote on Twitter.
She added that being "sleep-deprived" and "heavily medicated," she didn't understand what was happening at the time.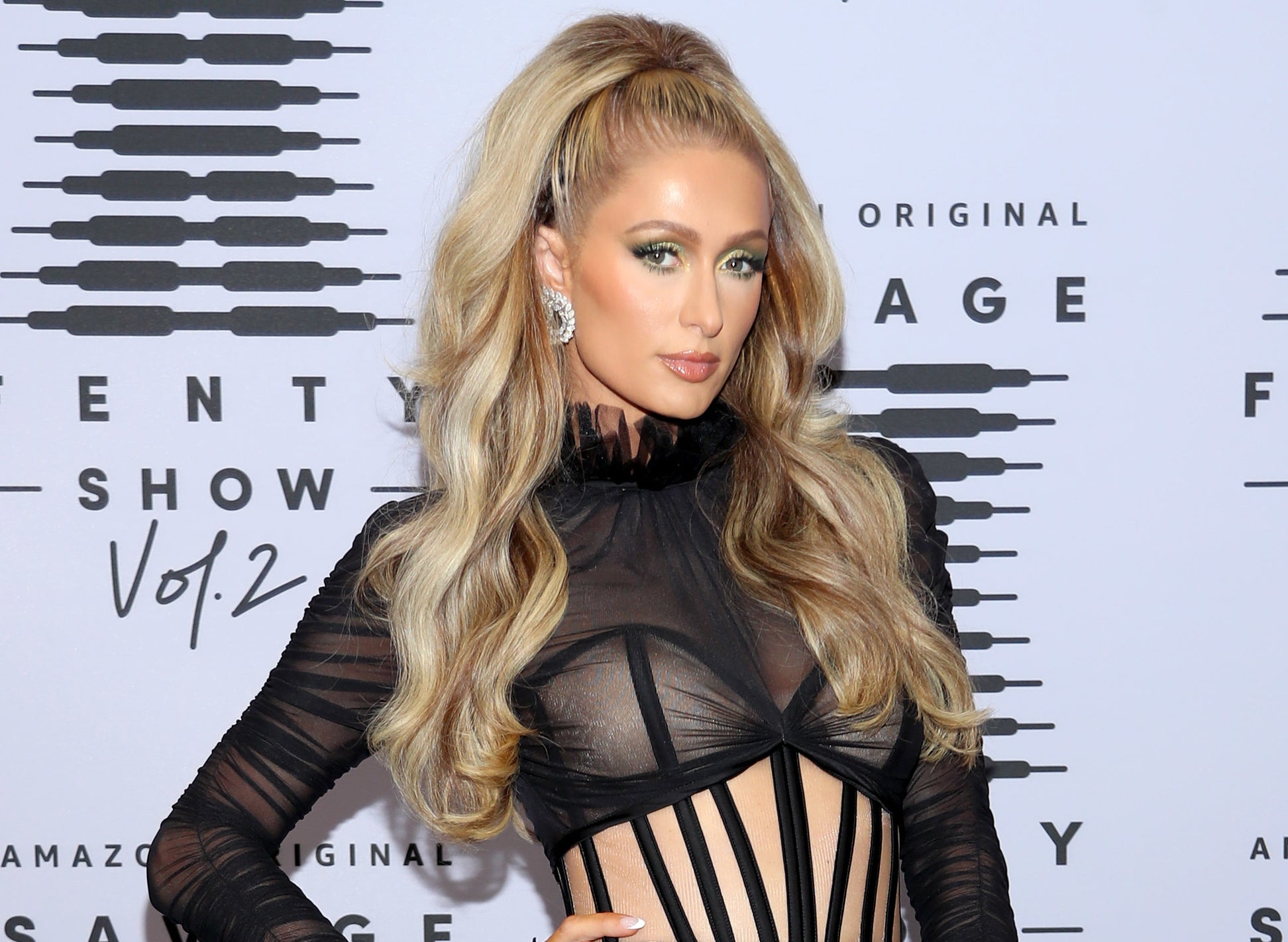 "I was forced to lie on a padded table, spread my legs & submit to cervical exams," she wrote. "I cried while they held me down & said, 'No!' They just said, 'Shut up. Be quiet. Stop struggling or you'll go to Obs.'"
In an interview with the New York Times, Paris added that there was never a doctor present, and the staff members would "put their fingers inside" of her and other young women.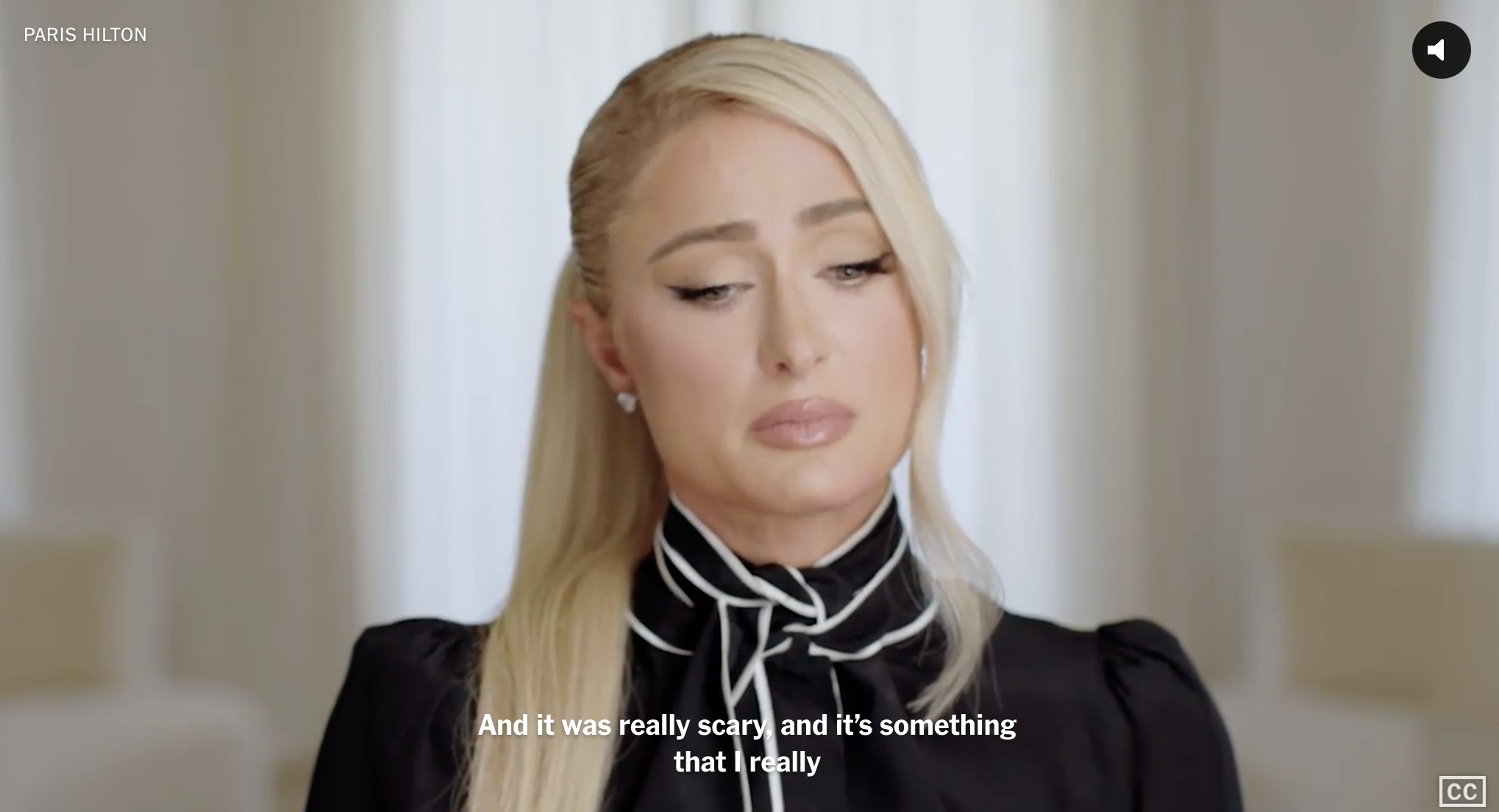 "This was a recurring experience not only for me but for other #survivors. I was violated & I am crying as I type this because no one, especially a child, should be sexually abused," Paris wrote.
She continued, "My childhood was stolen from me & it kills me this is still happening to other innocent children."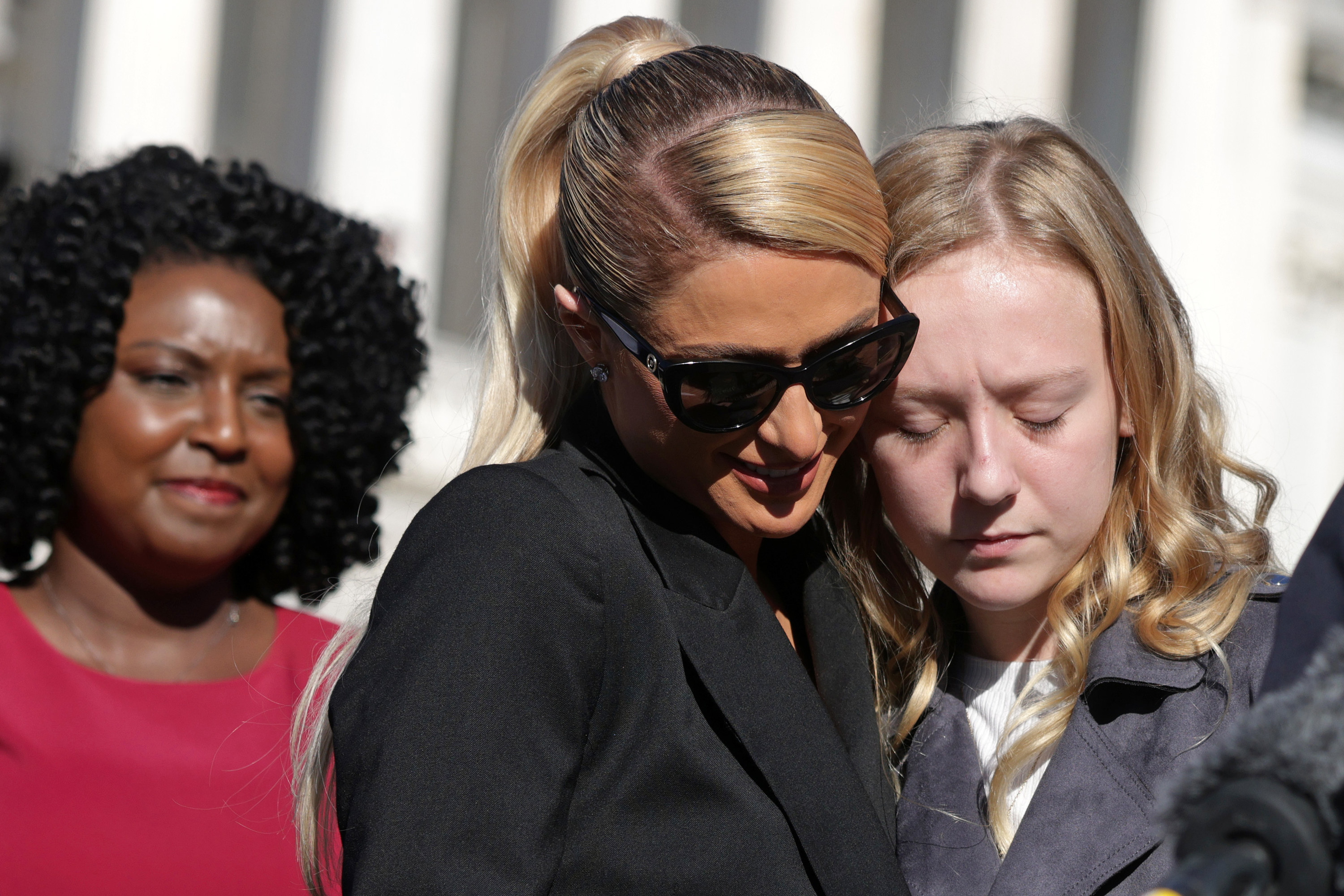 Although Paris says she "blocked out" the experience for many years, she now thinks about it often, and it motivates her to finally get the school shut down.
"It's important to open up about these painful moments so I can heal & help put an end to this abuse," Paris concluded.
If you are concerned that a child is experiencing or may be in danger of abuse, you can call or text the ​National Child Abuse Hotline​ at​ 1-800-422-4453 (4.A.CHILD); service can be provided in over 140 languages.
If you or someone you know have experienced sexual assault, you can call the ​National Sexual Assault Hotline​ at 1-800-656-HOPE (4673), which routes the caller to their nearest sexual assault service provider. You can also search your local center ​here​.