Lorde Wore Her Hair Around Her Neck Like A Scarf And It Feels Like The Most Lorde Thing Ever
#HairScarf
Lorde is setting trends for the winter season — and you don't even have to add anything to your wardrobe!
Last night, the 25-year-old musician bundled up on the red carpet with what the Internet has dubbed a "hair scarf."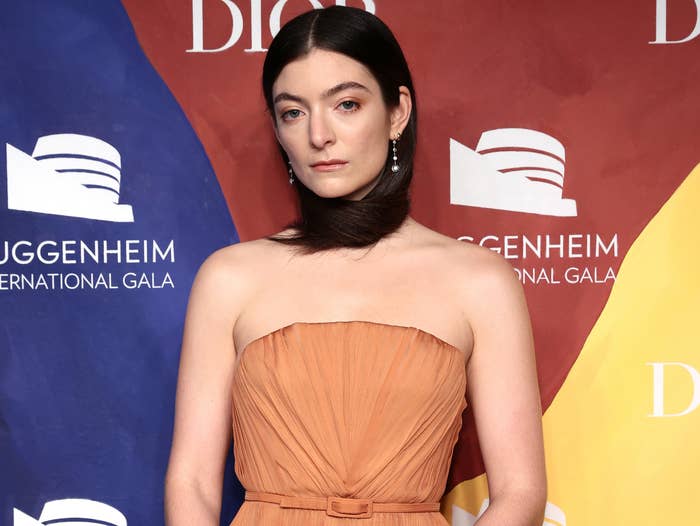 Yes, Lorde did, in fact, wear her long brunette locks tied around her neck as a scarf.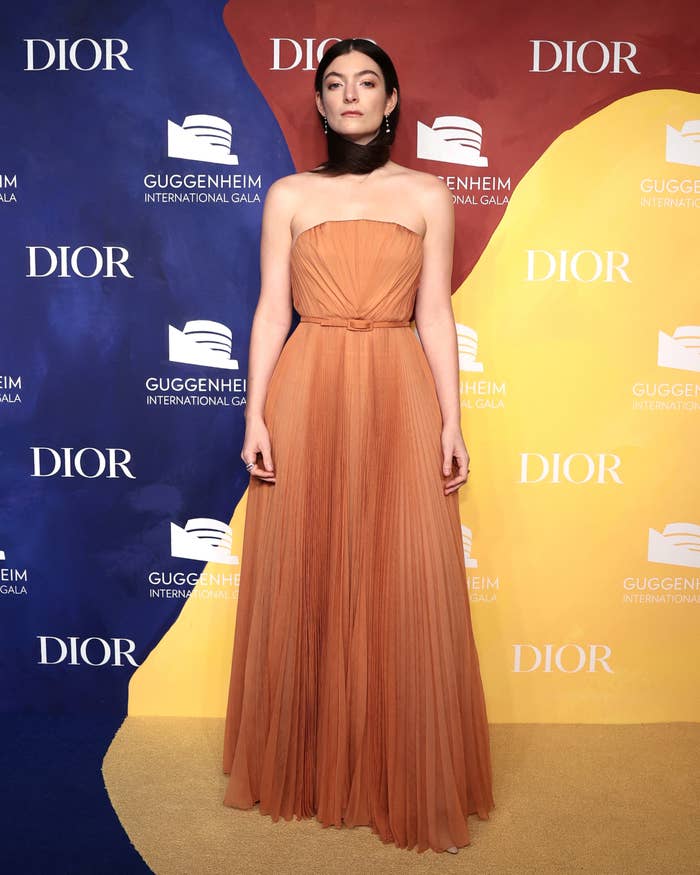 She paired her hair scarf with a stunning strapless Dior gown and simple diamond drop earrings, allowing her 'do to take center stage.
Lorde's hairstylist Cameron Rains later confirmed that the hairdo was very intentional, writing "Yes, it's a hair scarf" on his Instagram stories.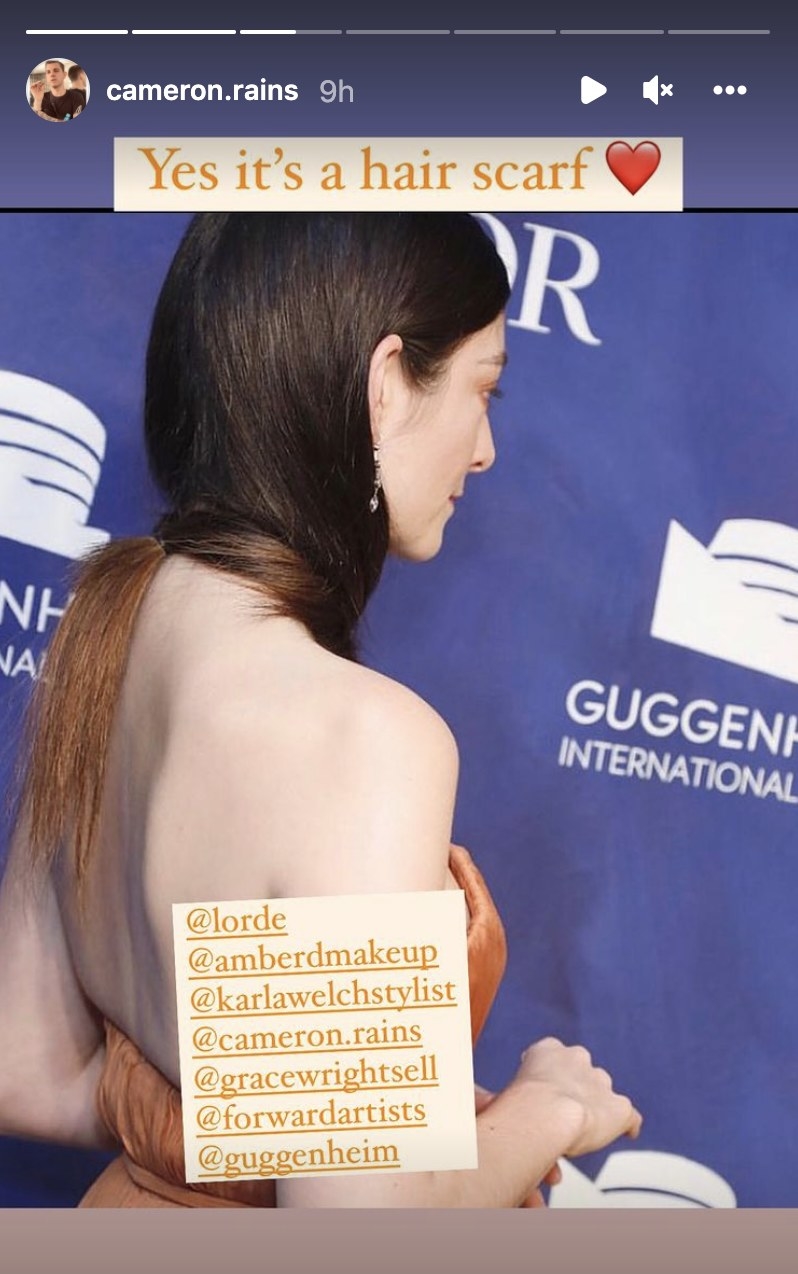 And honestly, a hair scarf isn't a bad idea. Chilly? Hair scarf. Need to hide a hickey? Hair scarf. Lost your favorite necklace? Hair scarf.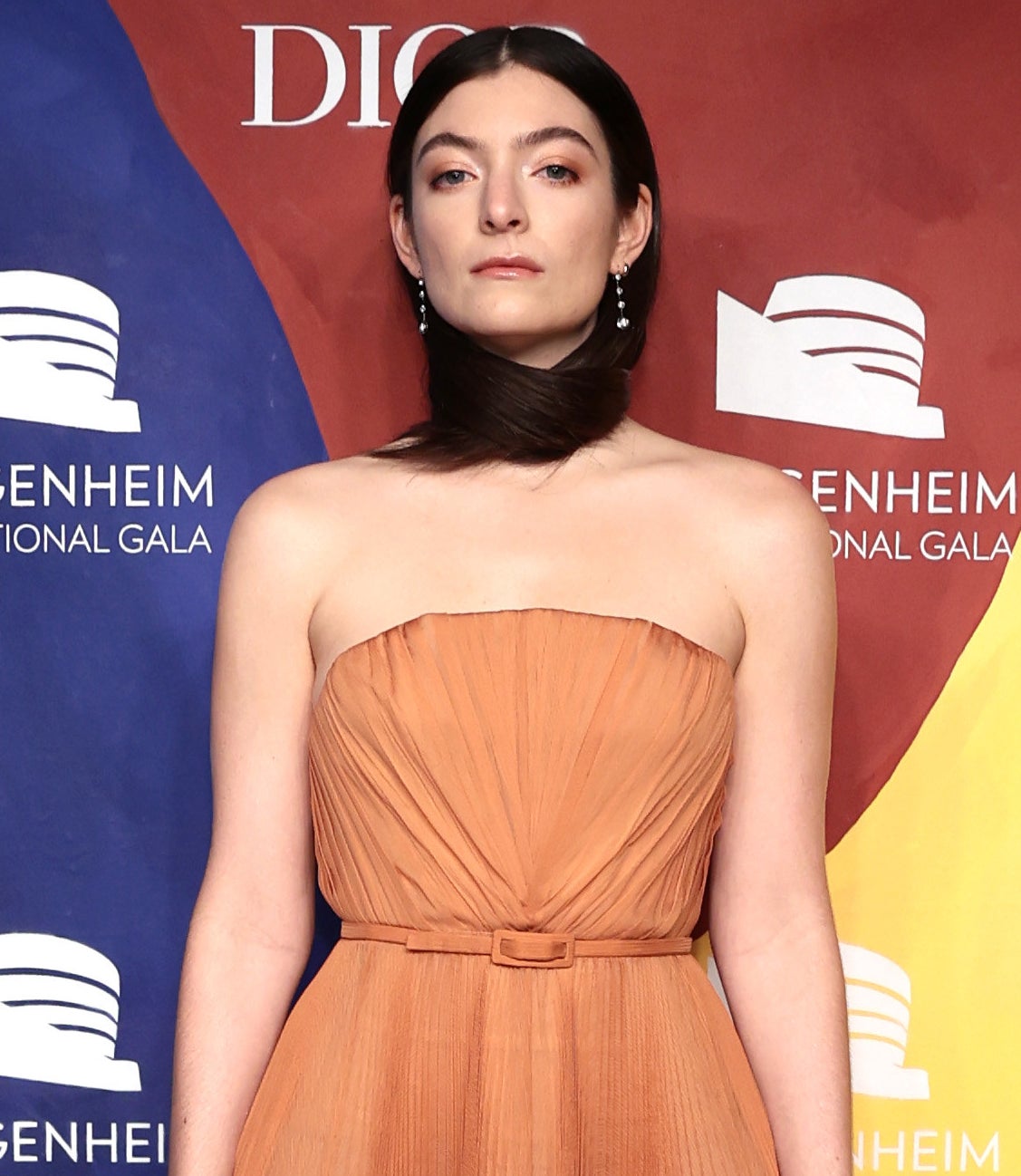 In case you're wondering how you too can achieve the style, Cameron shared the behind-the-scenes of what went into creating the look.
While it's yet to be seen if hair scarves will be the latest trend this winter, one thing is for sure: This look was made for Lorde and she totally rocks it.