Khloé Kardashian is defending herself from critics once again — and this time, it's about her two children.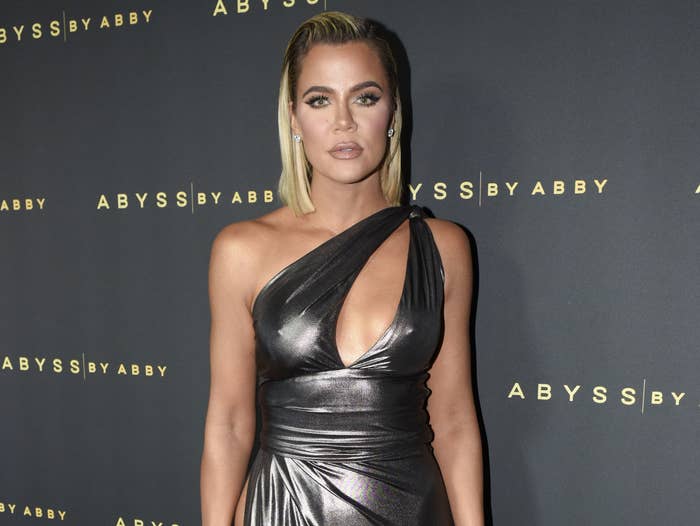 Over the weekend, Khloé attended Beyoncé's 41st birthday bash, and some people think she should have been spending time with her kids instead.
In the comment section of a photo from the event, one follower questioned if Khloé actually ever gets in quality time with the kids.
"When do you spend time with your kids??" the social media user wrote, which was captured by Comments By Celebs.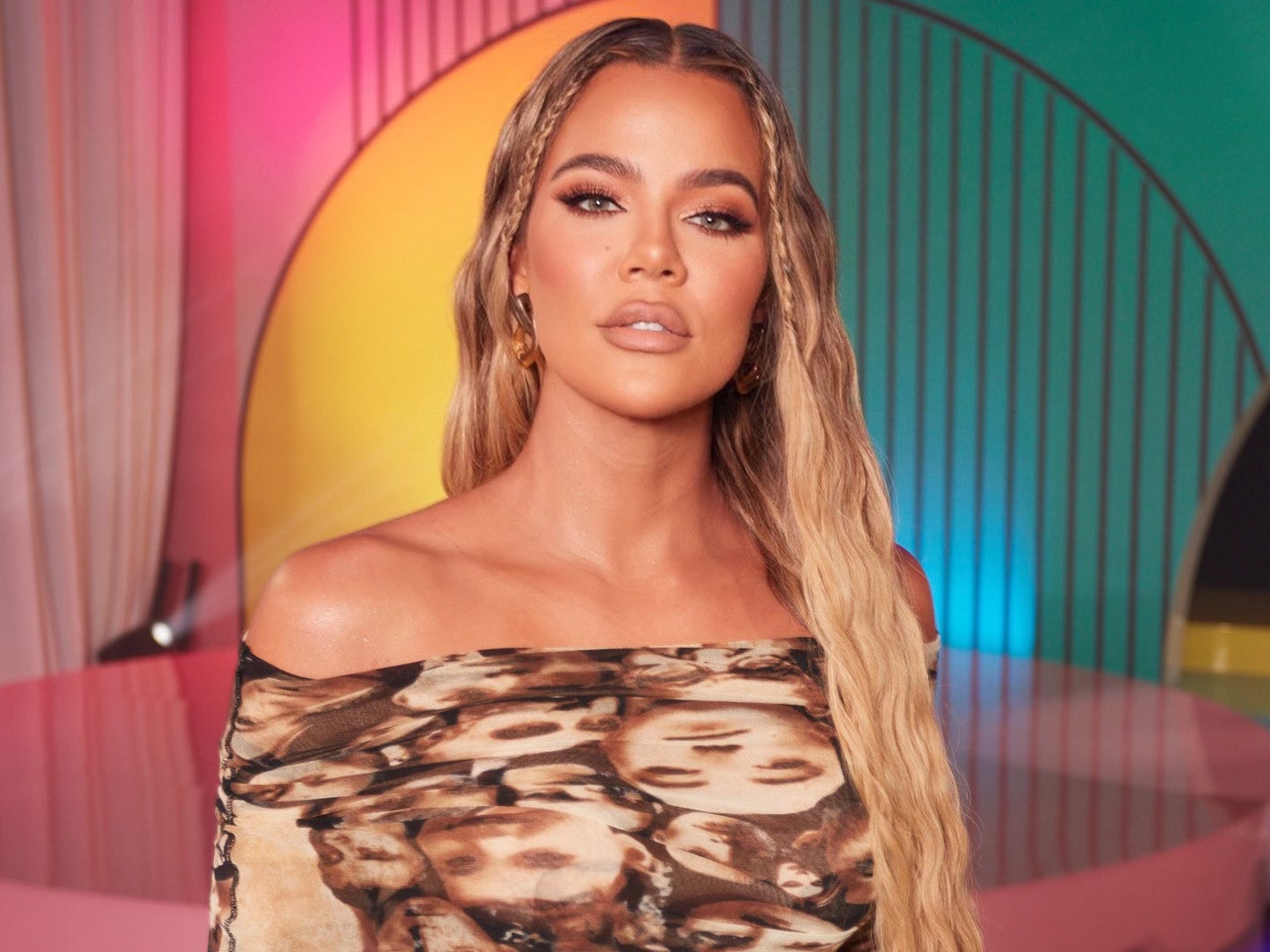 Khloé clapped back, writing, "When they are awake baby doll."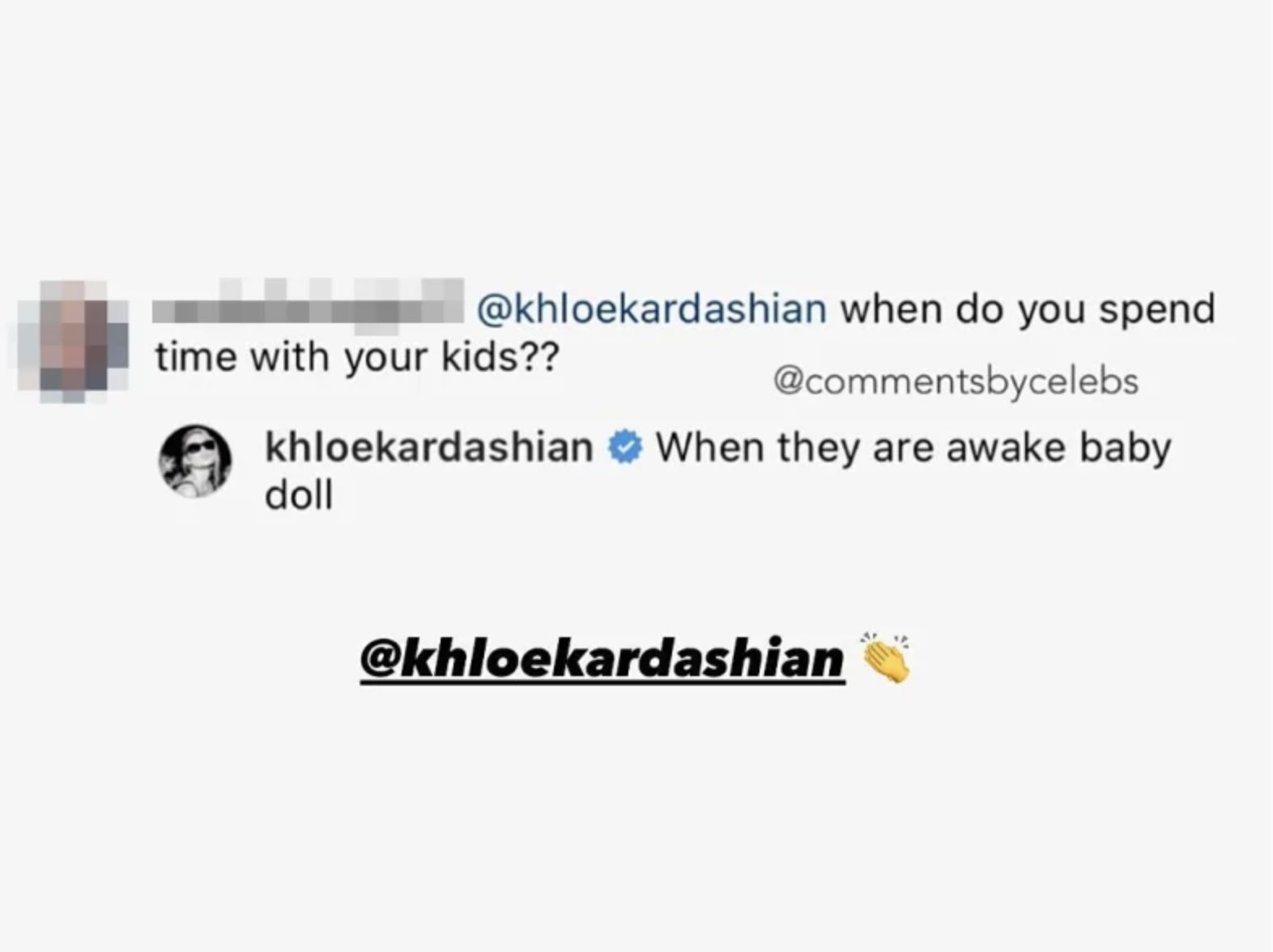 And I'm pretty sure that checks out, considering Bey's b-day bash was probably way past their bedtime.
This certainly isn't the first time Khloé has faced criticism over her parenting skills, though, with some people recently calling her out for holding her daughter True too much.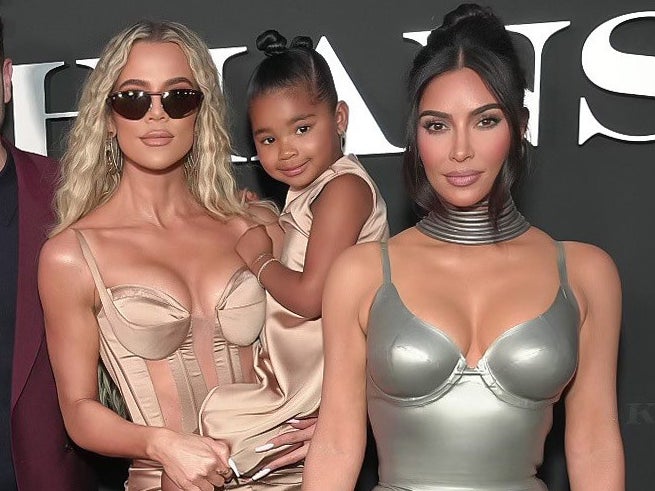 Khloé responded, writing that she was going to hold her baby "until I can't hold her anymore" — especially during moments where there are tons of intense photographers around.
Meanwhile, Khloé recently opened up about how much she loves being a mom, shortly after welcoming her second child.
"I know it's cliché, but I love everything, even the hard parts," she said in an interview with Elle, adding, "[My kids] challenge me as a person and being able to shape little people into really incredible big people is an honor and a gift."
When it comes to parenting, I honestly think Khloé gets a bit too much flak!