Khloé Kardashian is addressing that leaked bikini photo head-on, and honestly, what she had to say makes a lot of sense.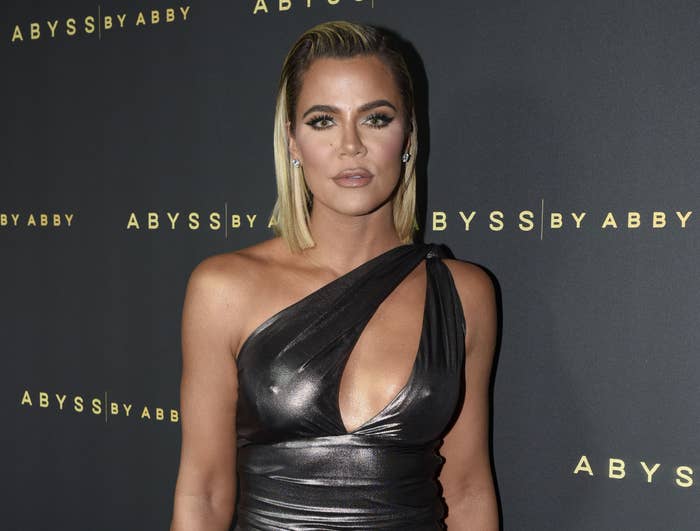 After the unauthorized photo was mistakenly posted by an assistant earlier in the week, several social media accounts were faced with the threat of legal action if they didn't remove the picture.
And while there were mixed opinions about the drastic measures to rid the internet of the photo, Khloé has spoken out about having "every right to ask for it to not be shared."
"The photo that was posted this week is beautiful," Khloé wrote on Instagram. "But as someone who has struggled with body image her whole life, when someone takes a photo of you that isn't flattering in bad lighting or doesn't capture your body the way it is after working so hard to get it to this point — and then shares it to the world — you should have every right to ask for it to not be shared."
She continued, "In truth, the pressure, constant ridicule and judgment my entire life to be perfect and meet [others'] standards of how I should look has been too much to bear."
"For over a decade now in photos, every single flaw and imperfection has been micro-analyzed and made fun of to the smallest detail and I am reminded of them [every day] by the world," Khloé wrote.
"And when I take that criticism to use as motivation to get myself in the best shape of my life ... I am told that I couldn't have done it through hard work and I must have paid for it all," she noted.
Khloé acknowledged that she loves "a good filter, good lighting and an edit here and there. The same way I throw on some make-up, get my nails done, or wear a pair of heels to present myself to the world the way I want to be seen and it's exactly what I will continue to do unapologetically."
She declared, "My body, my image and how I choose to look and what I want to share is my choice. It's not for anyone to decide or judge what is acceptable or not anymore."
Khloé added that she isn't looking for sympathy but instead "to be acknowledged for being human."
She also sent a message to fans who also "feel the constant pressure of not ever feeling perfect enough," telling them they are "unique and perfect" in their own way and must no longer live life "trying to fit in the perfect mold" that others have set.
And to top it all off, Khloé shared several stripped-down videos, showing off what her body actually looks like, "unretouched and unfiltered."