Kendall Jenner has been in the spotlight for the majority of her life — and we've basically watched her grow up right in front of our eyes!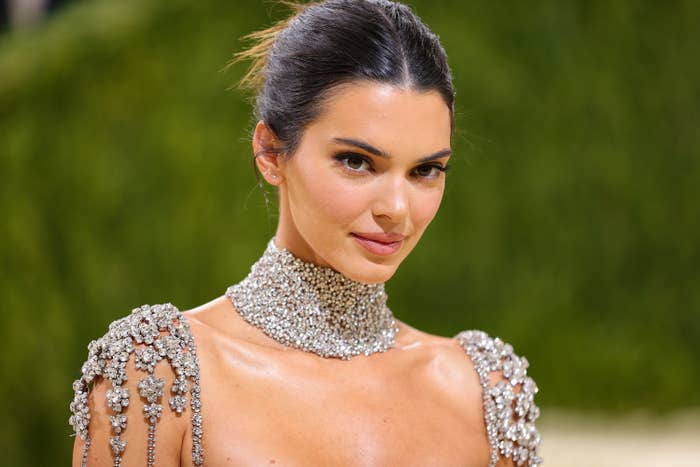 Over the years, she's gone from preteen reality star to runway supermodel, and she's obviously made quite the transformation!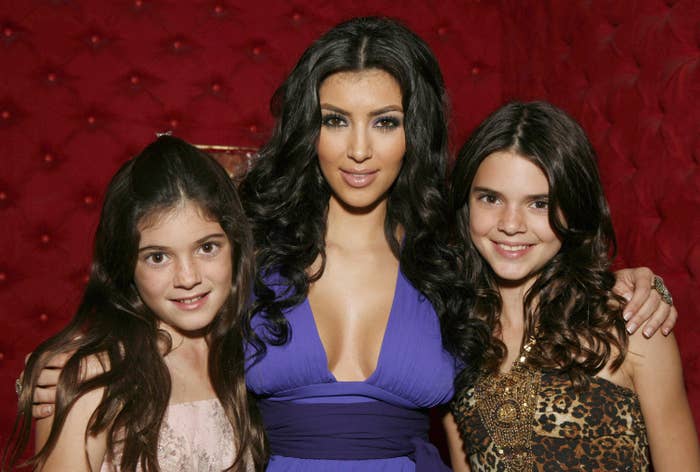 Make your way through the years with Kendall...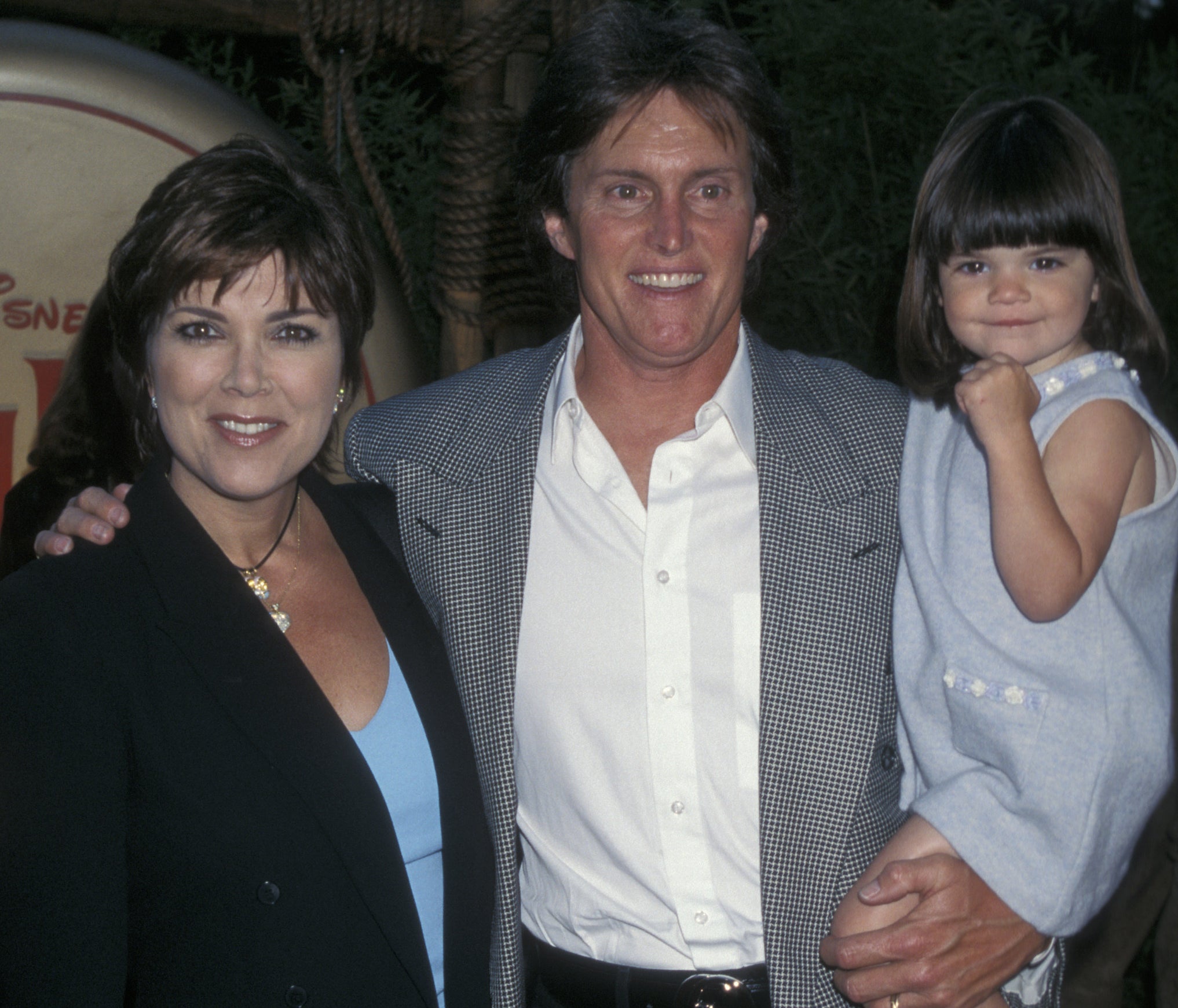 2.
We all officially met Kendall when she was just 11 years old, causing trouble on the first season of KUWTK.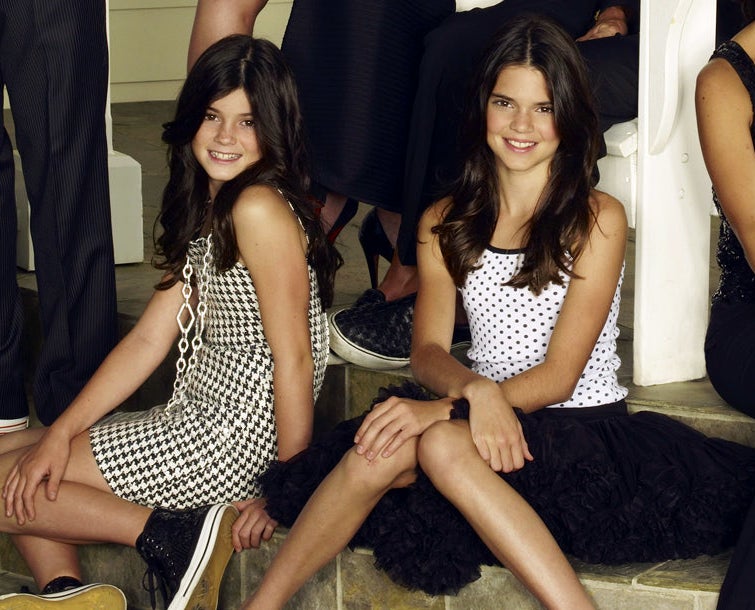 4.
But Kendall quickly turned into a red carpet regular, looking totally comfortable posing for the cameras.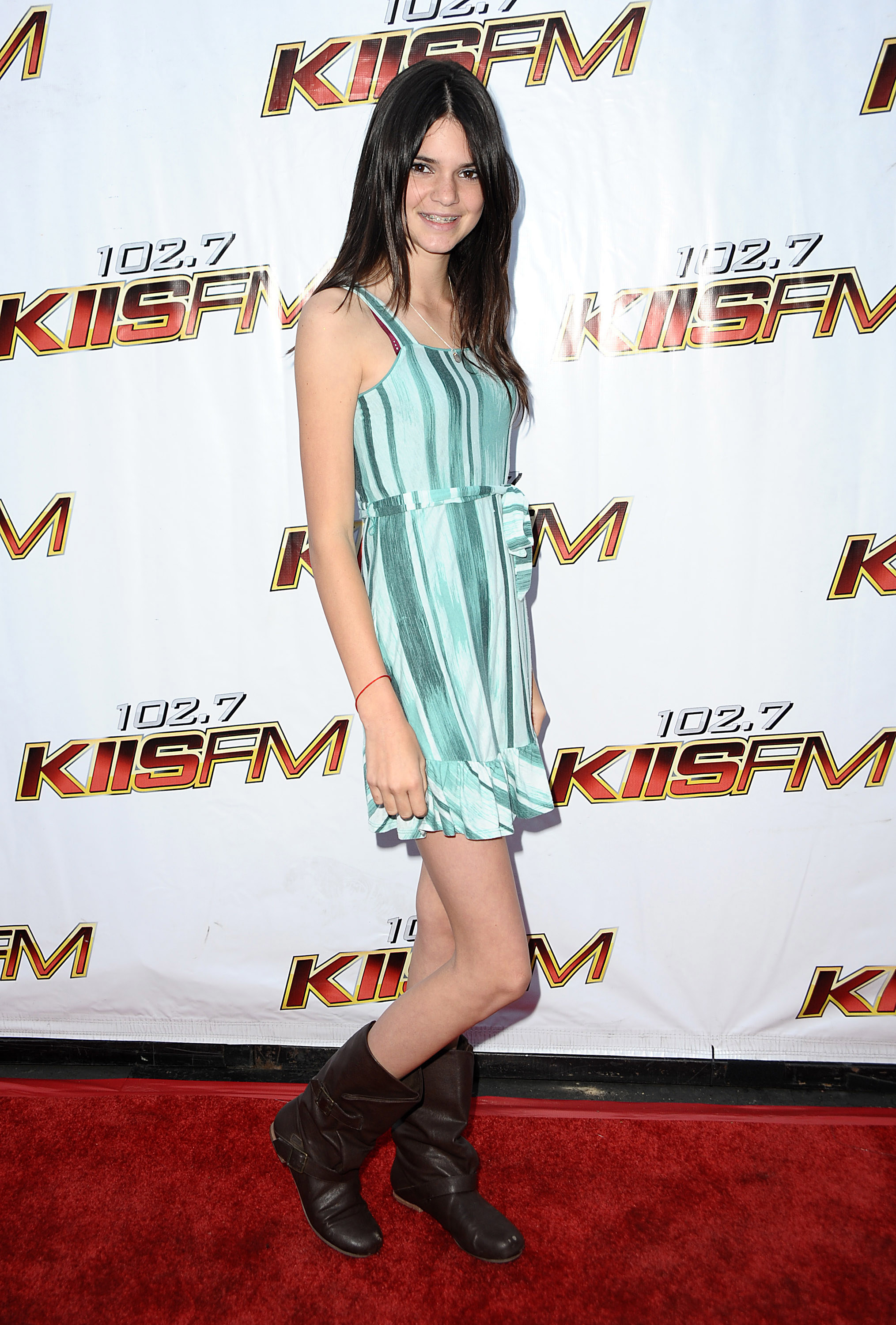 5.
And this iconic photo with Kim was clearly a precursor to her modeling career.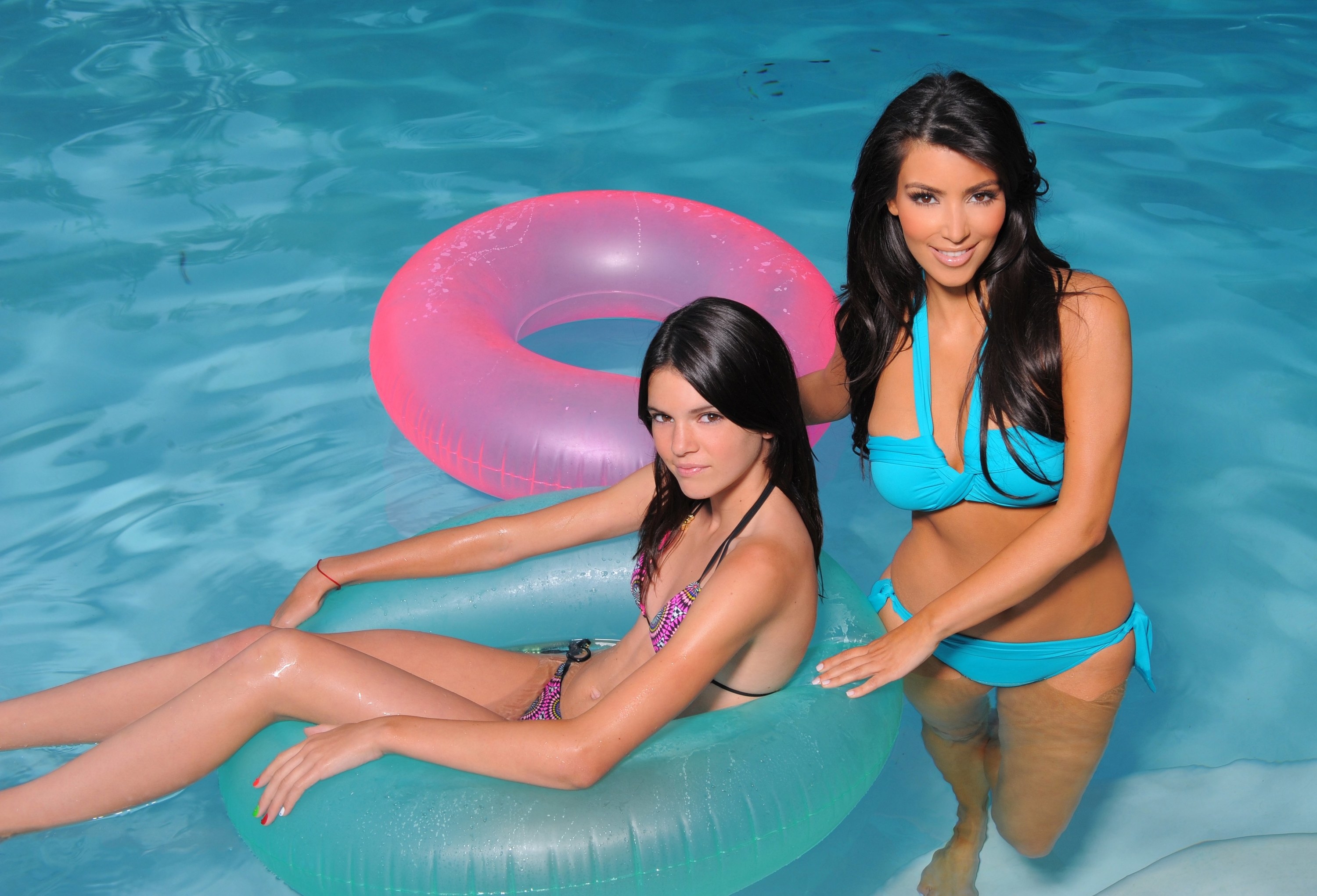 6.
She ditched the braces a year later — and this is totally a "look I no longer have braces!" smile, if I've ever seen one!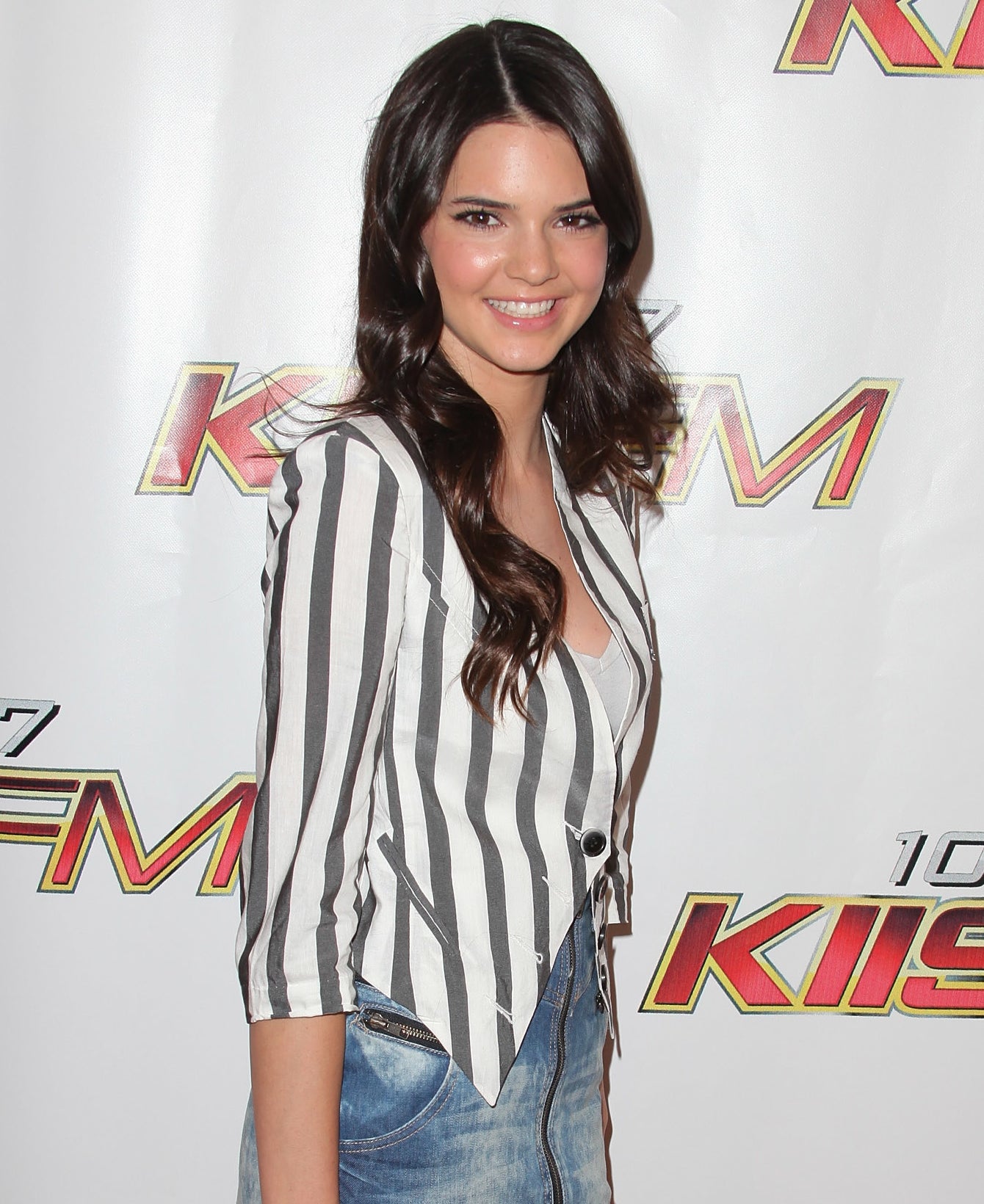 7.
Not long after, Kendall found herself in the early days of her modeling career — after her mom Kris helped book her a meeting with Wilhelmina Models.
8.
By 2011, she was strutting her stuff in her first runway show ever for Sherri Hill.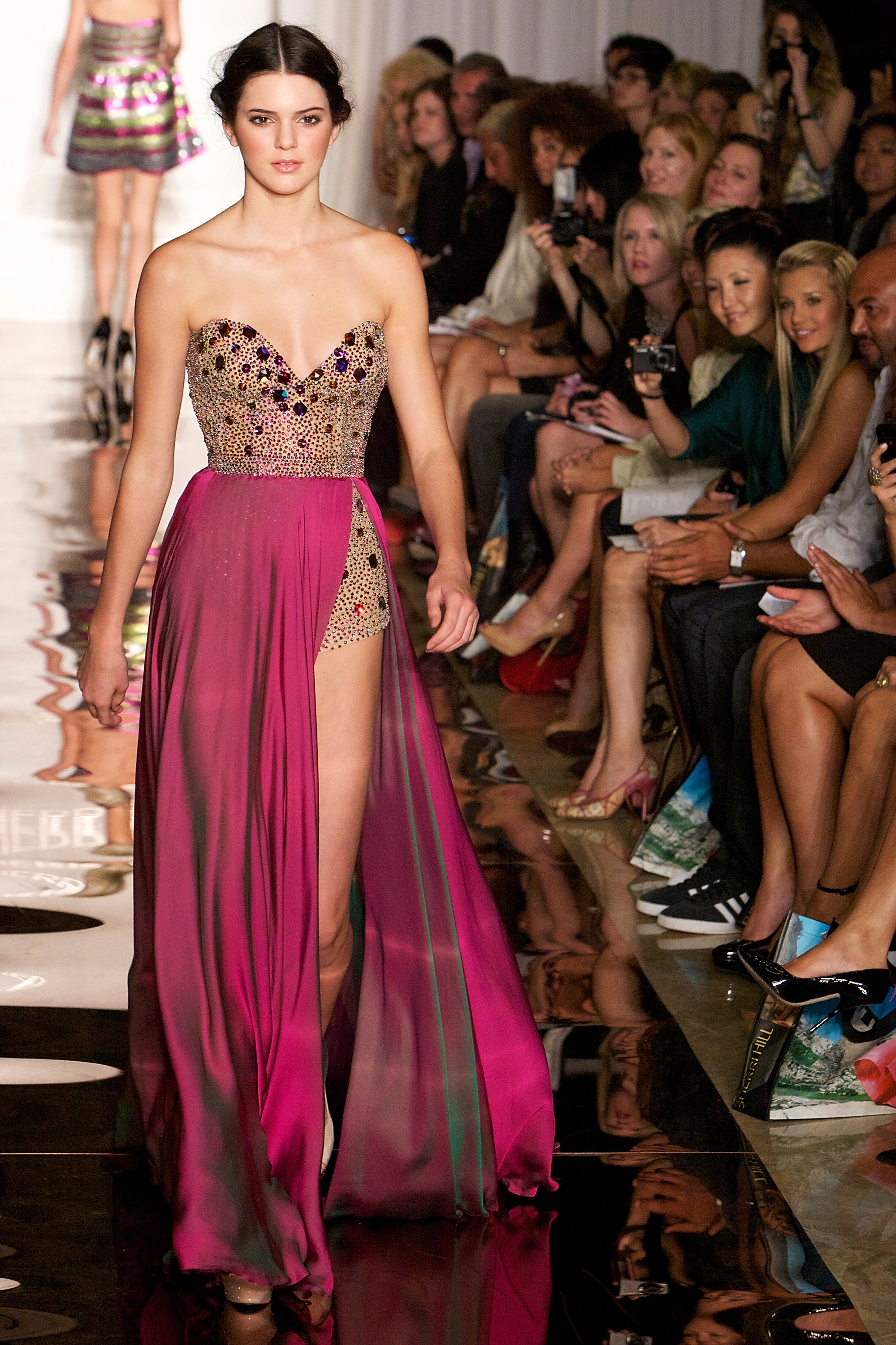 9.
The following year, Kendall had landed one of her first magazine covers alongside her younger sis Kylie.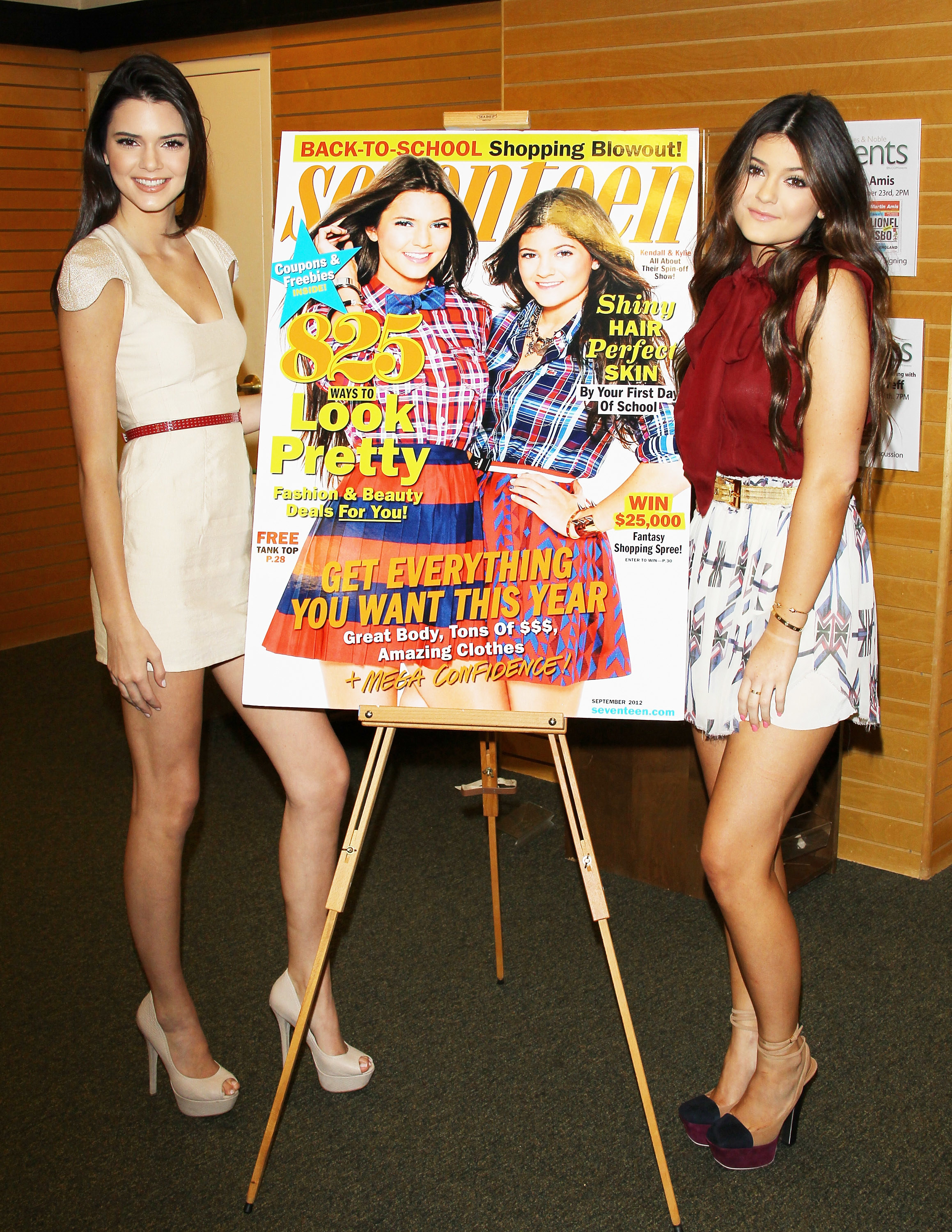 10.
And at some point later in 2012, she showed up to an event with this curly, braided, half up/half down look.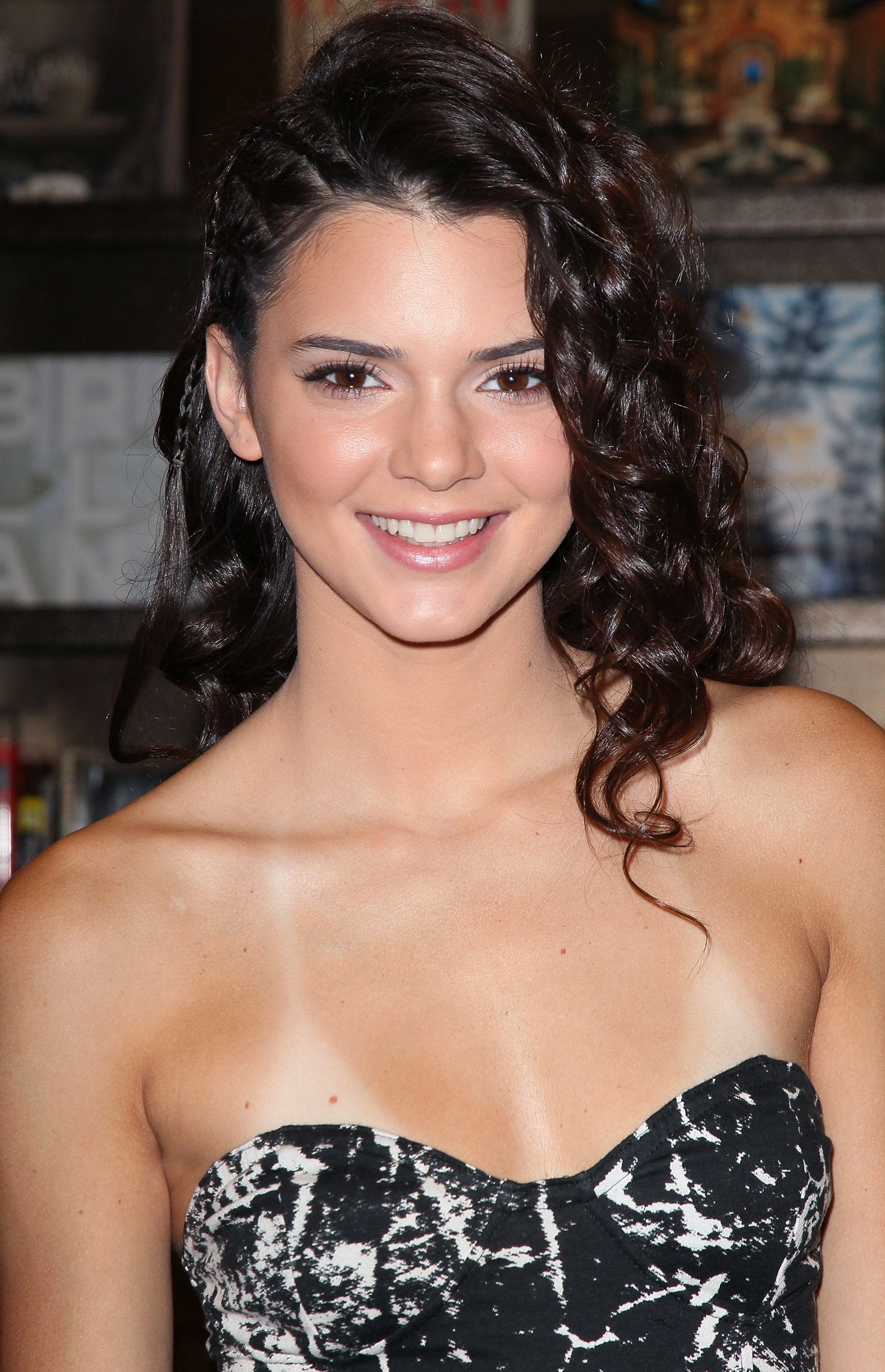 11.
In 2013, she returned to the runway to model for Sherri Hill once again — in between numerous other modeling jobs she was picking up.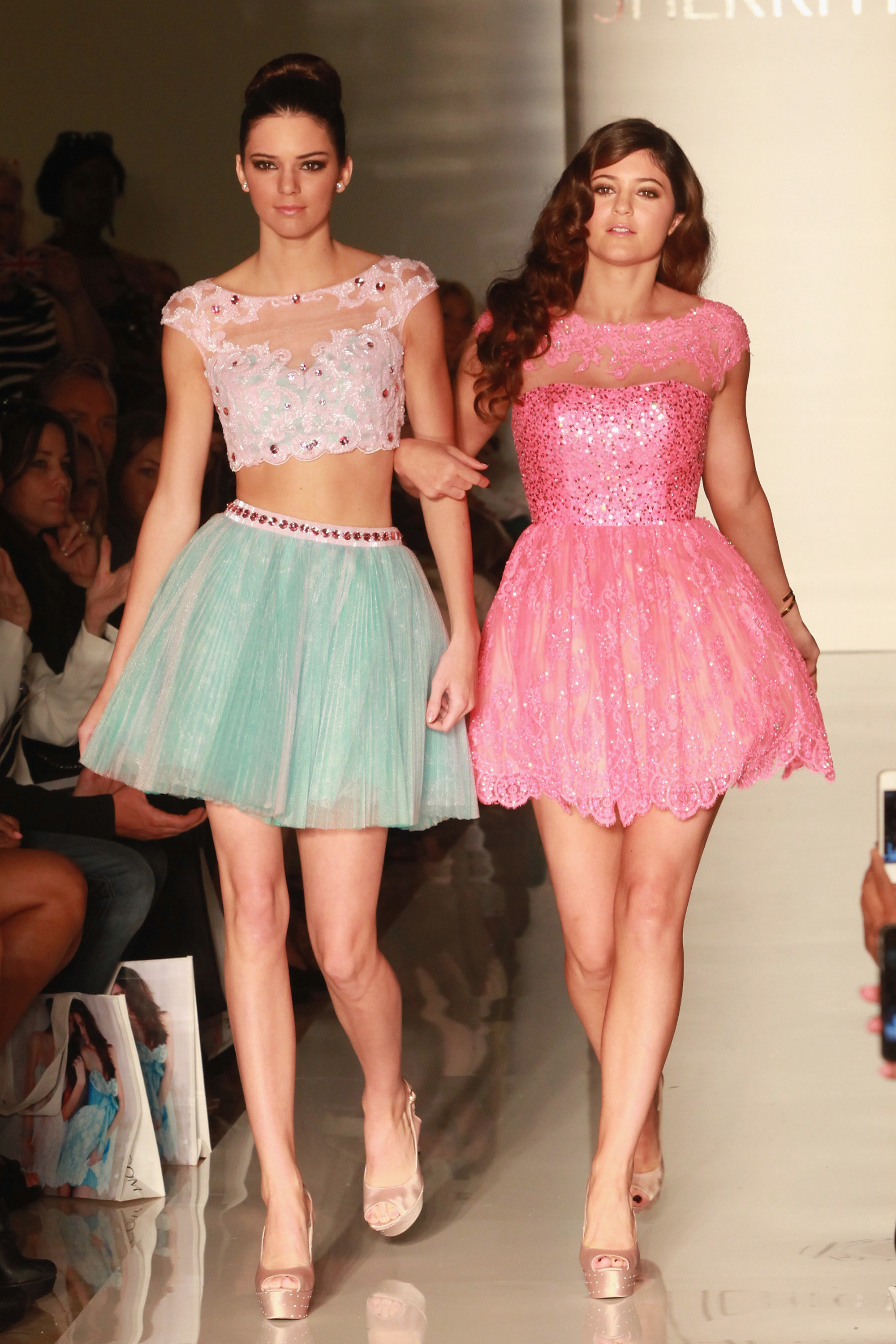 12.
Later that year, Kendall experimented with some color in her hair, lightening her locks with highlights.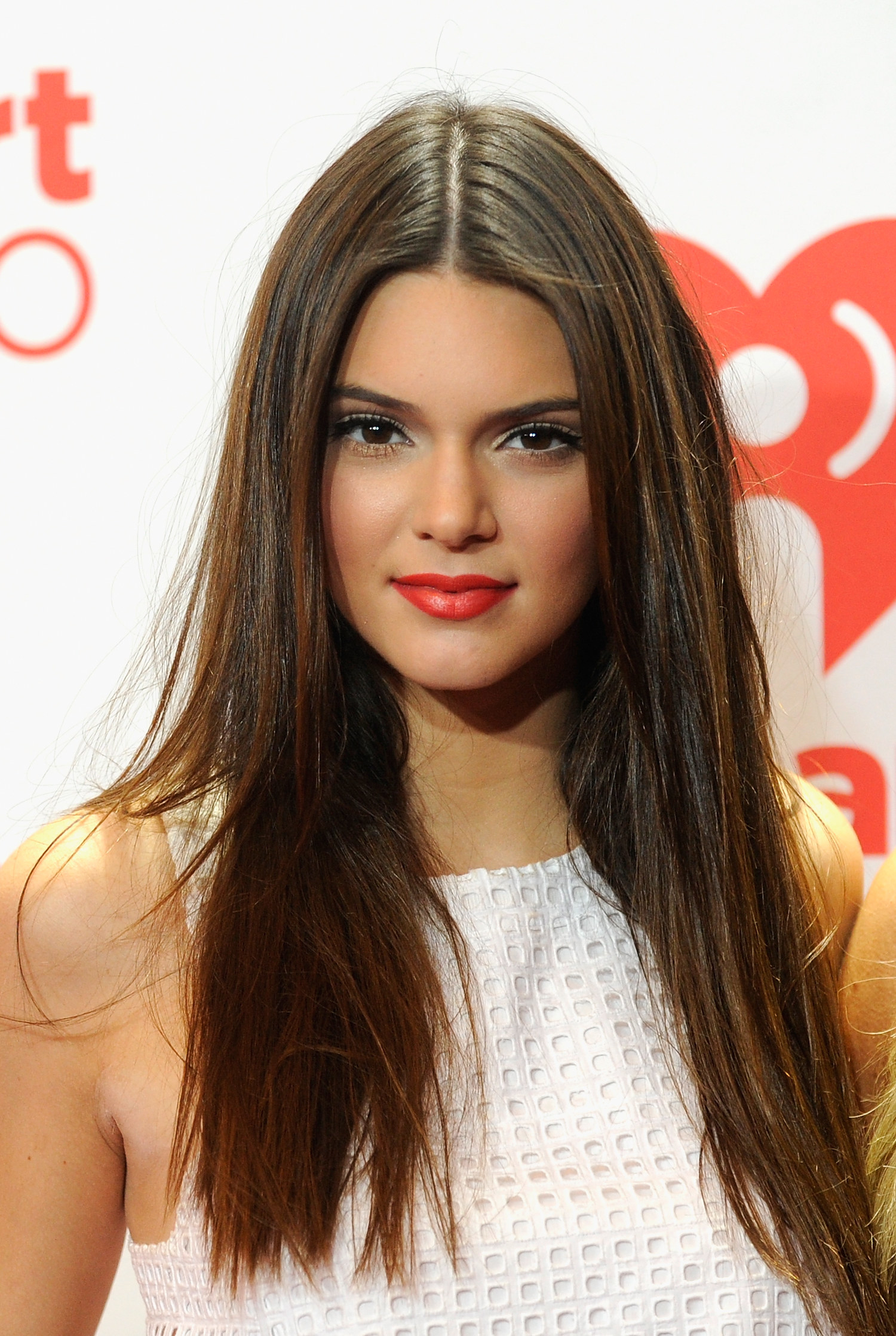 13.
And the moment Kendall celebrated her 18th birthday, her modeling career took a major turn — and she walked in her first high fashion runway show for Marc Jacobs (in a sheer top and short wig).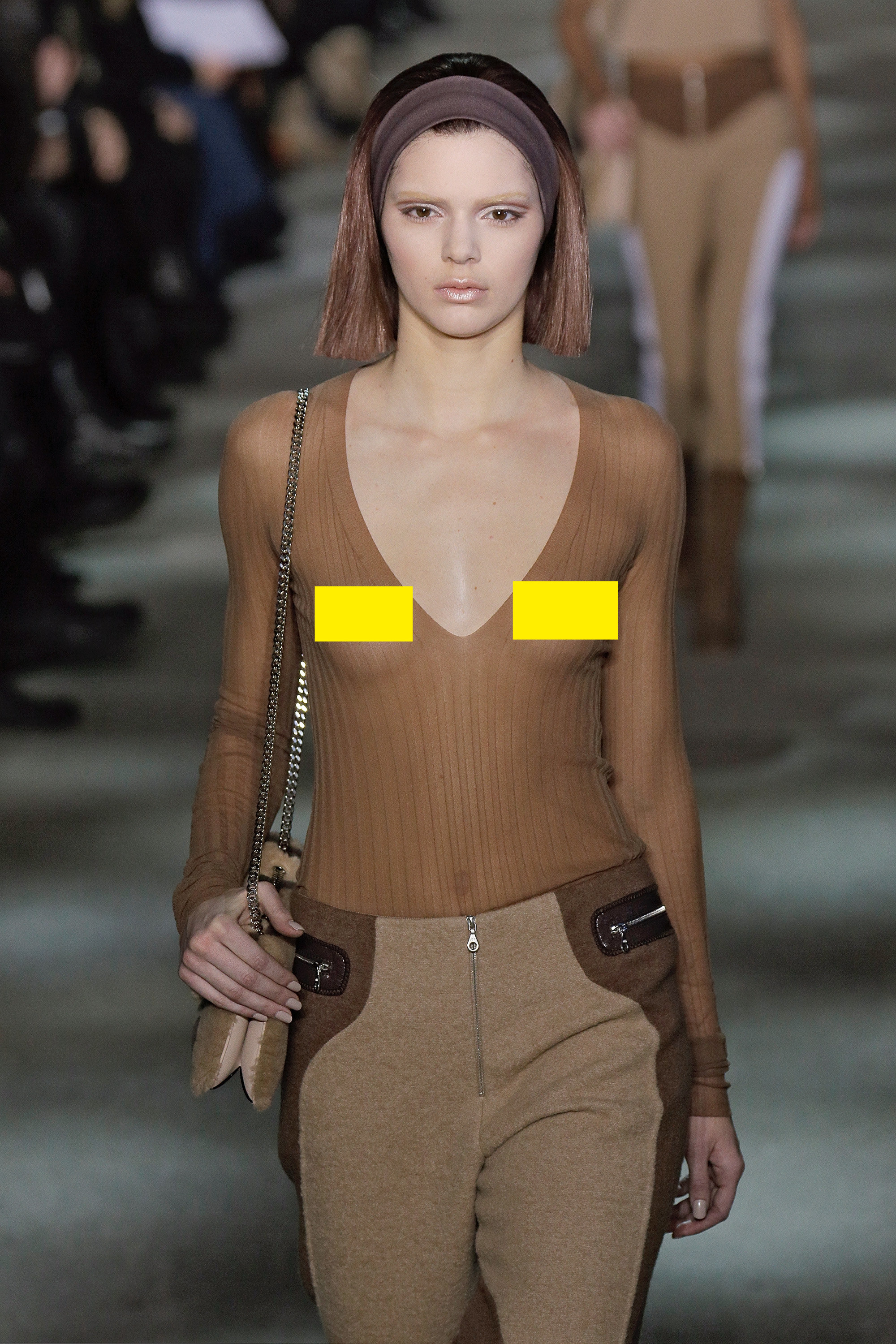 15.
A few months after that, she took a fashion risk in this dress with not one, but TWO super high slits.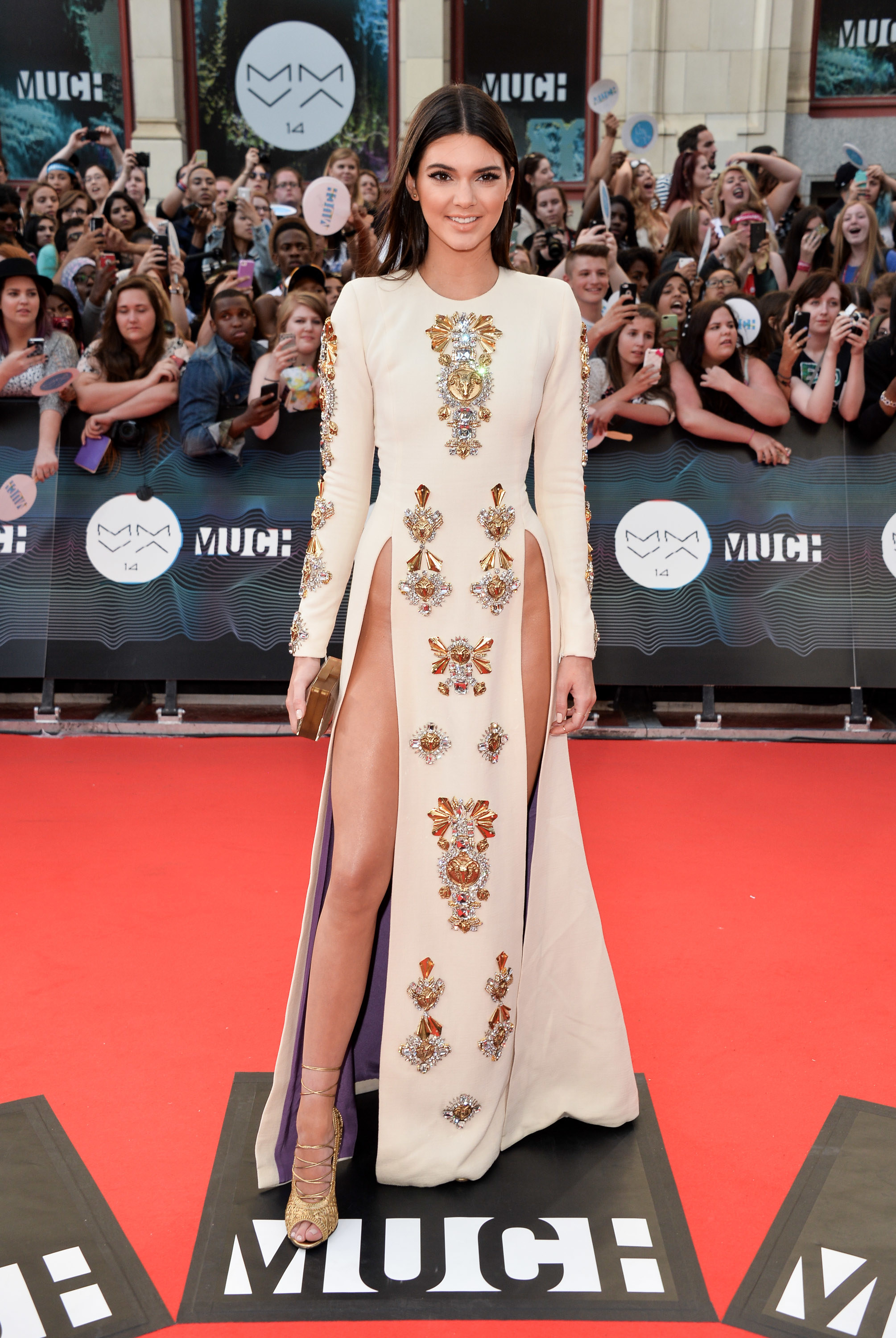 16.
By that fall, Kendall was an in-demand model, walking the runway for brands like Chanel.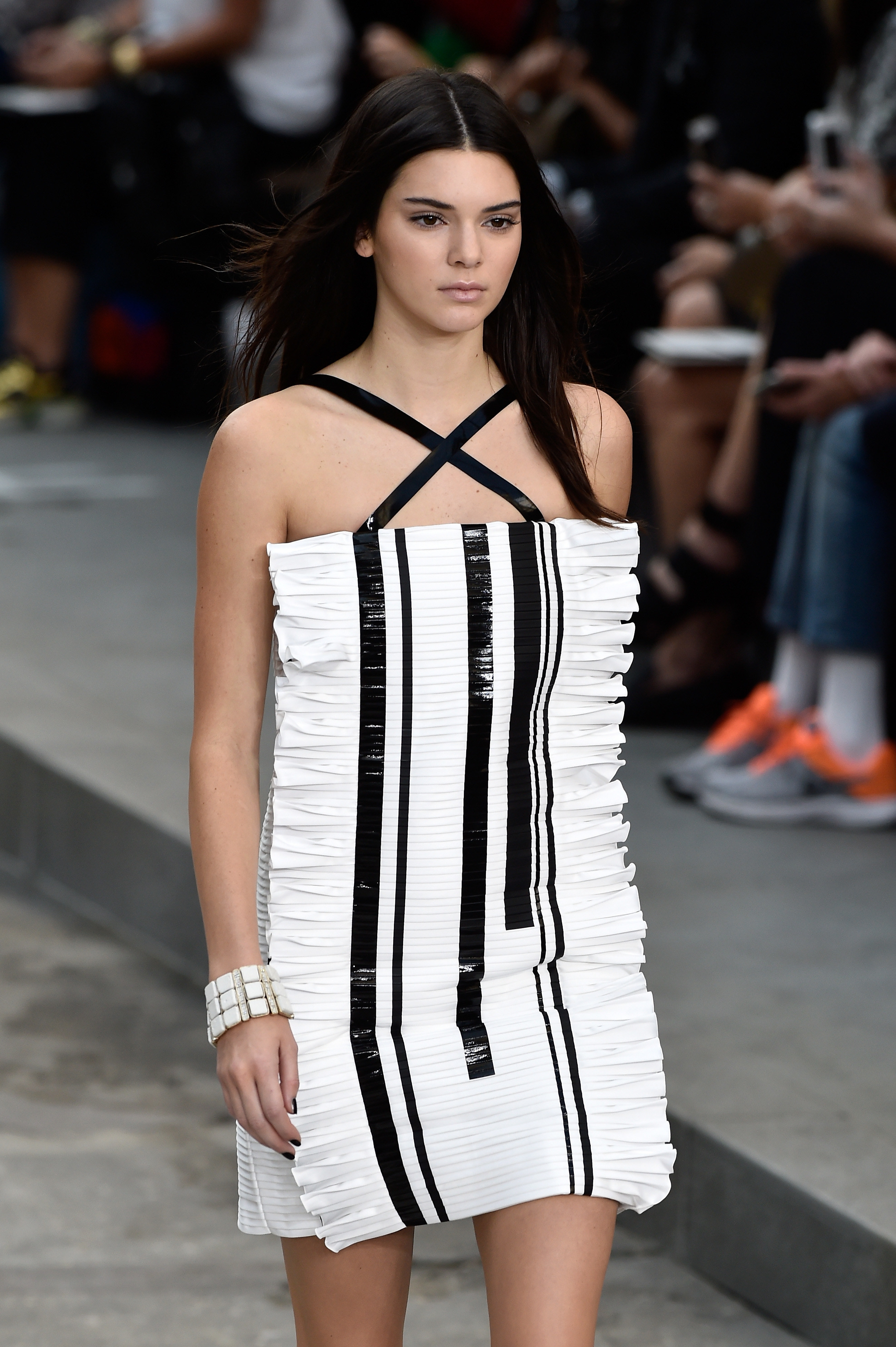 17.
She even rocked this wild mohawk style while strutting her stuff — although it's safe to say she never did it again!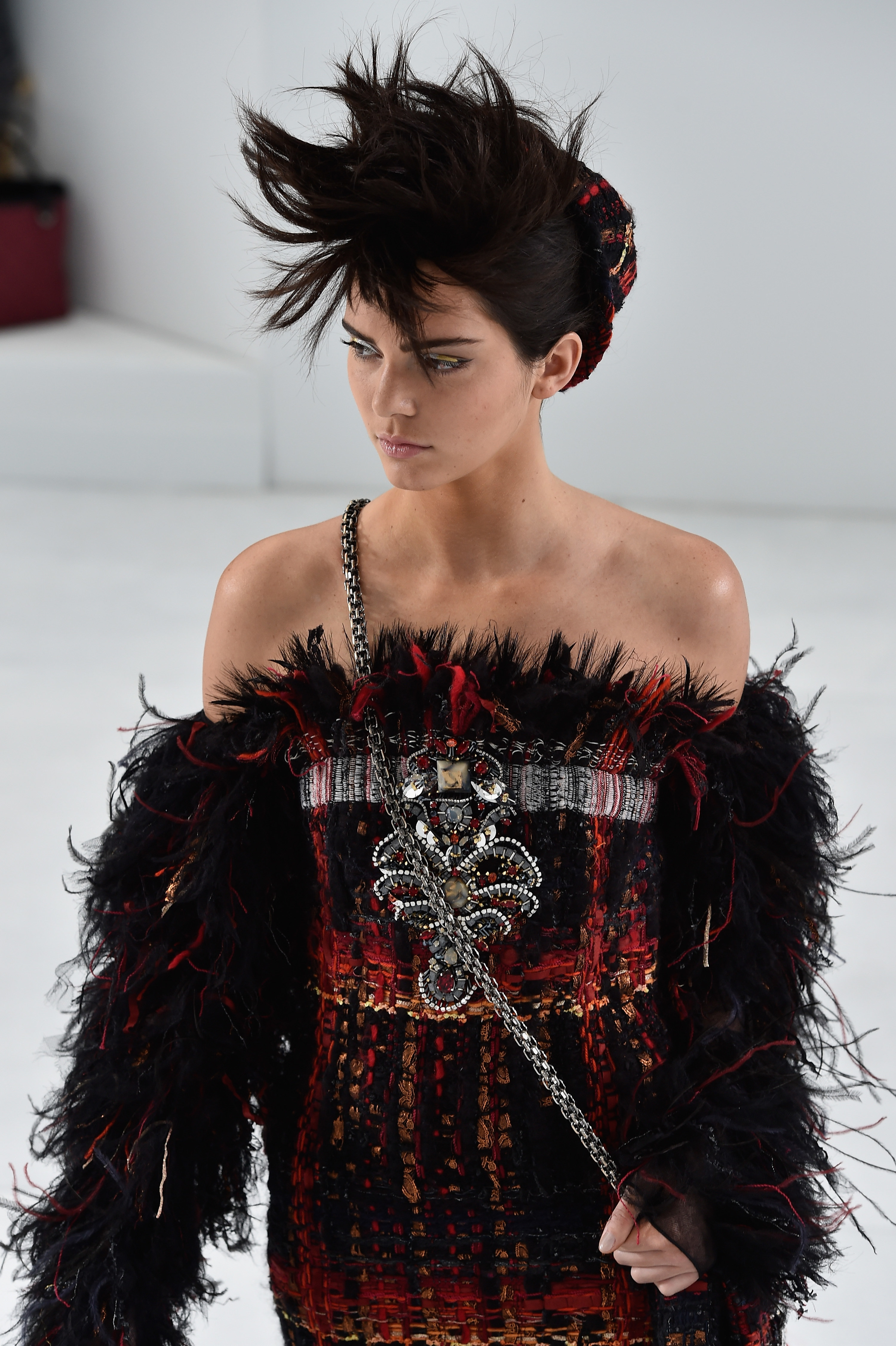 18.
And while walking a Givenchy runway, she got to experiment with bleached brows.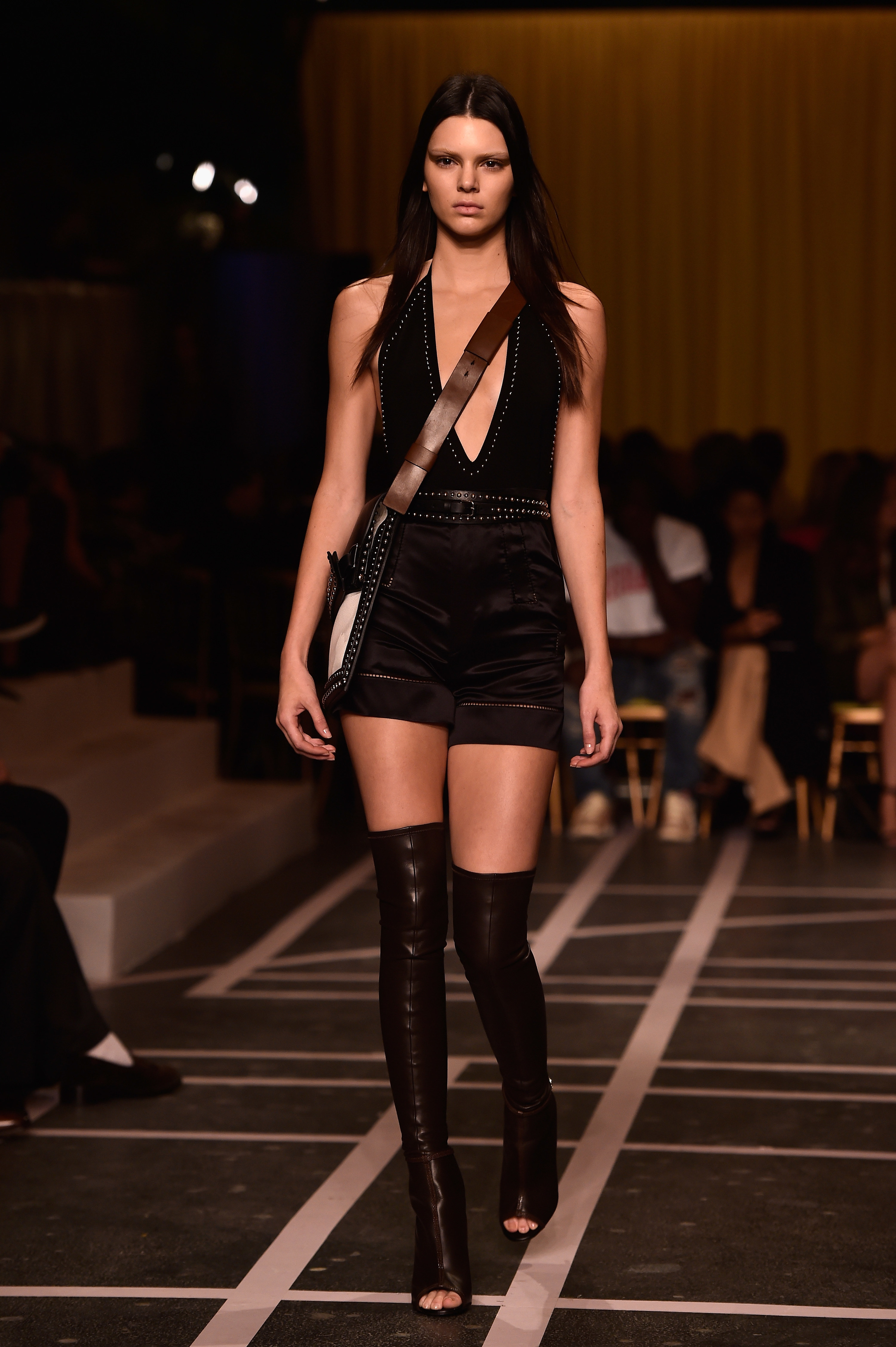 19.
Then in 2015, Kendall chopped her locks for the first time, rocking a slightly shorter cut than usual.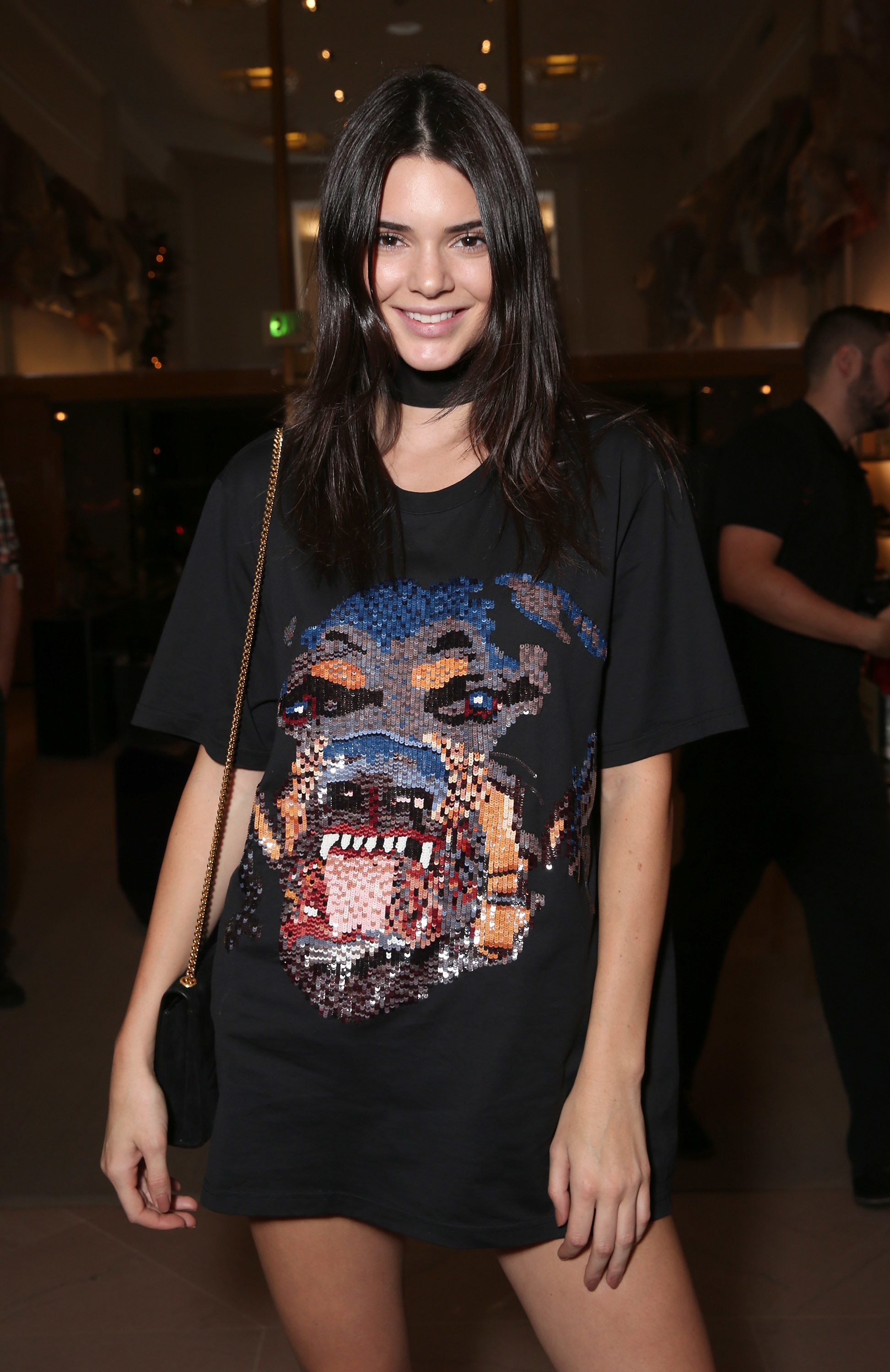 20.
She even temporarily tried out bangs! And by temporarily, I mean like one night.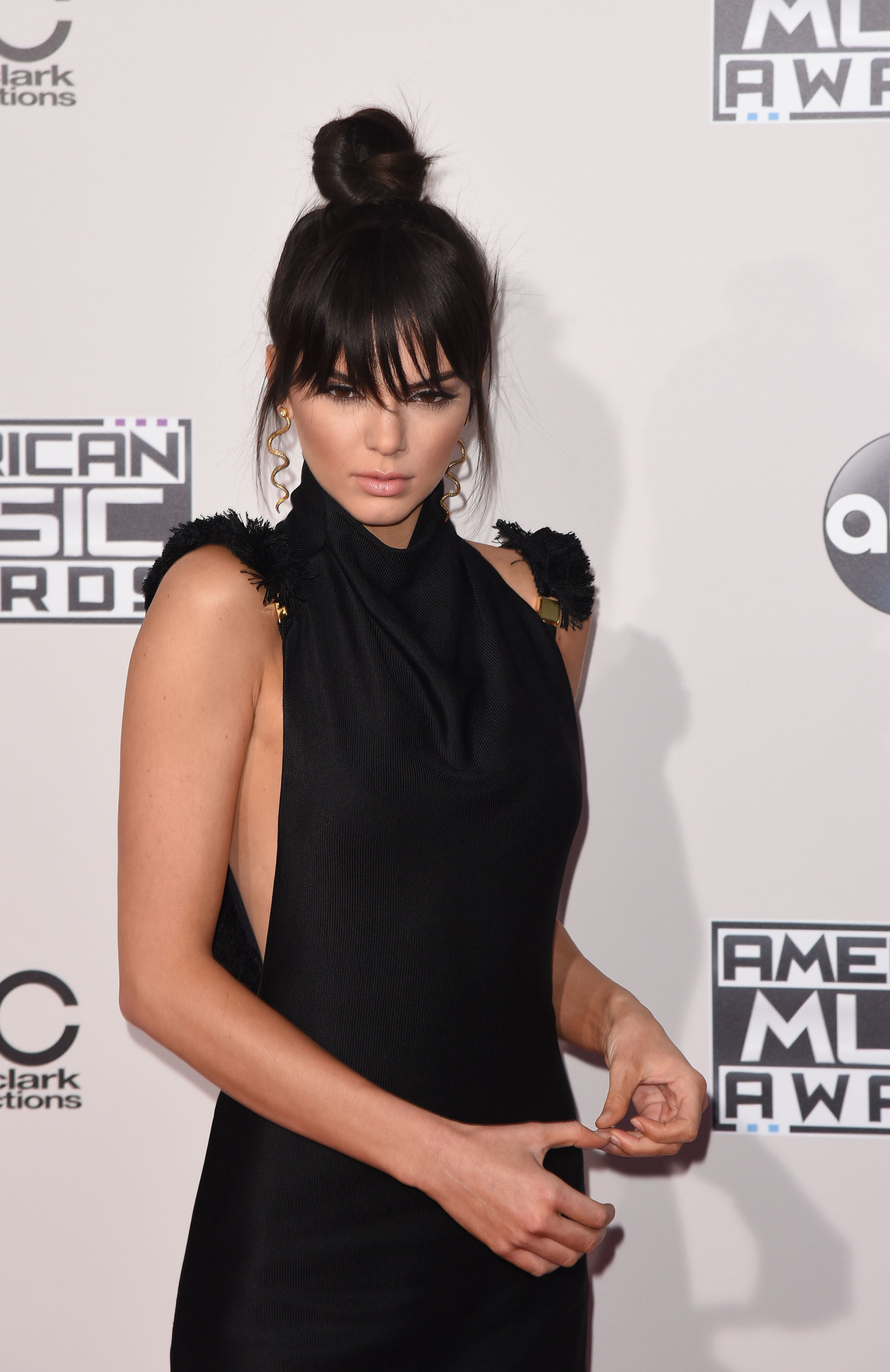 21.
In early 2016, Kendall swapped hair styles with Gigi Hadid and tried out blonde for a few fashion shows.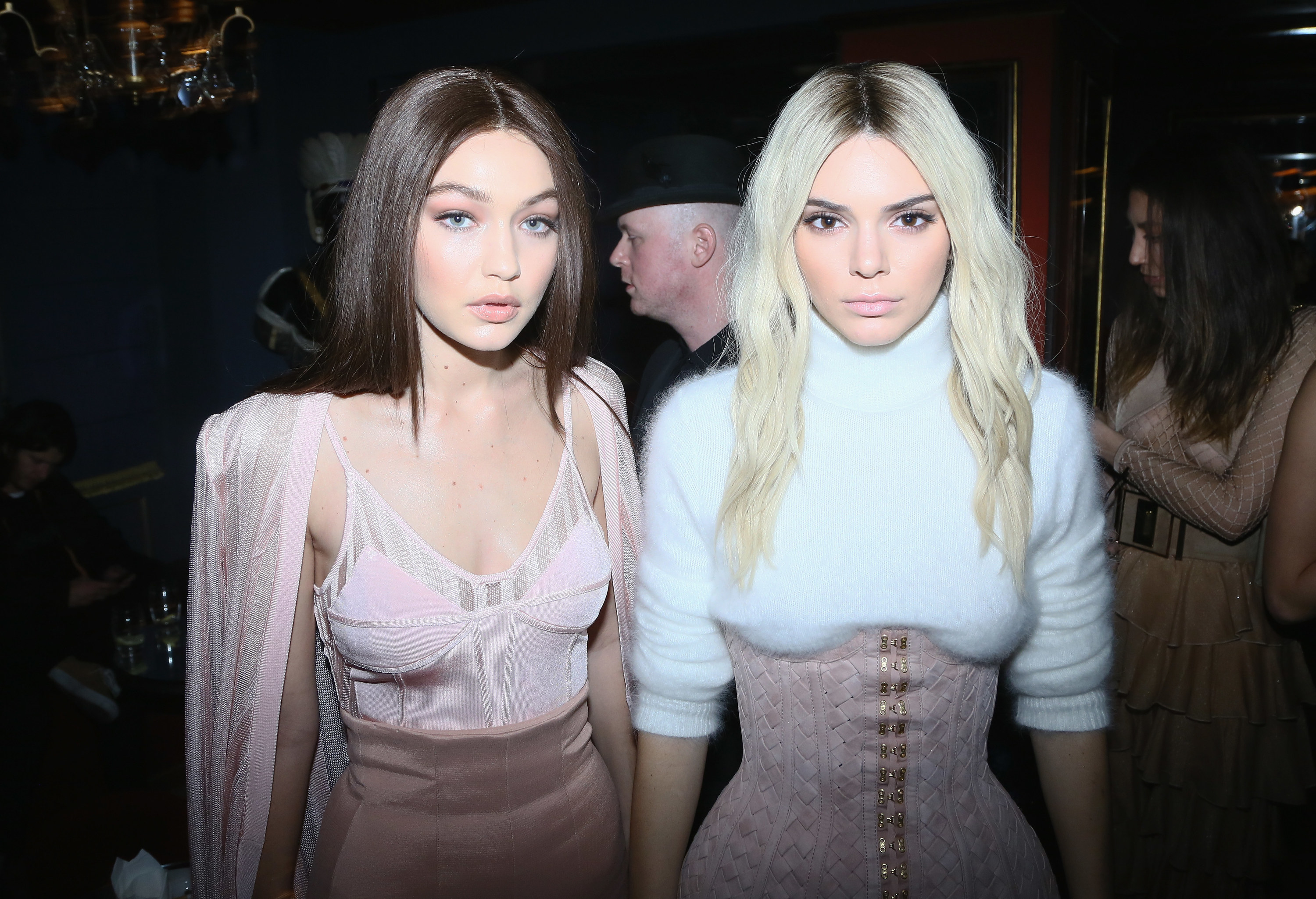 22.
She quickly went back to brunette though — and this time went shorter than ever!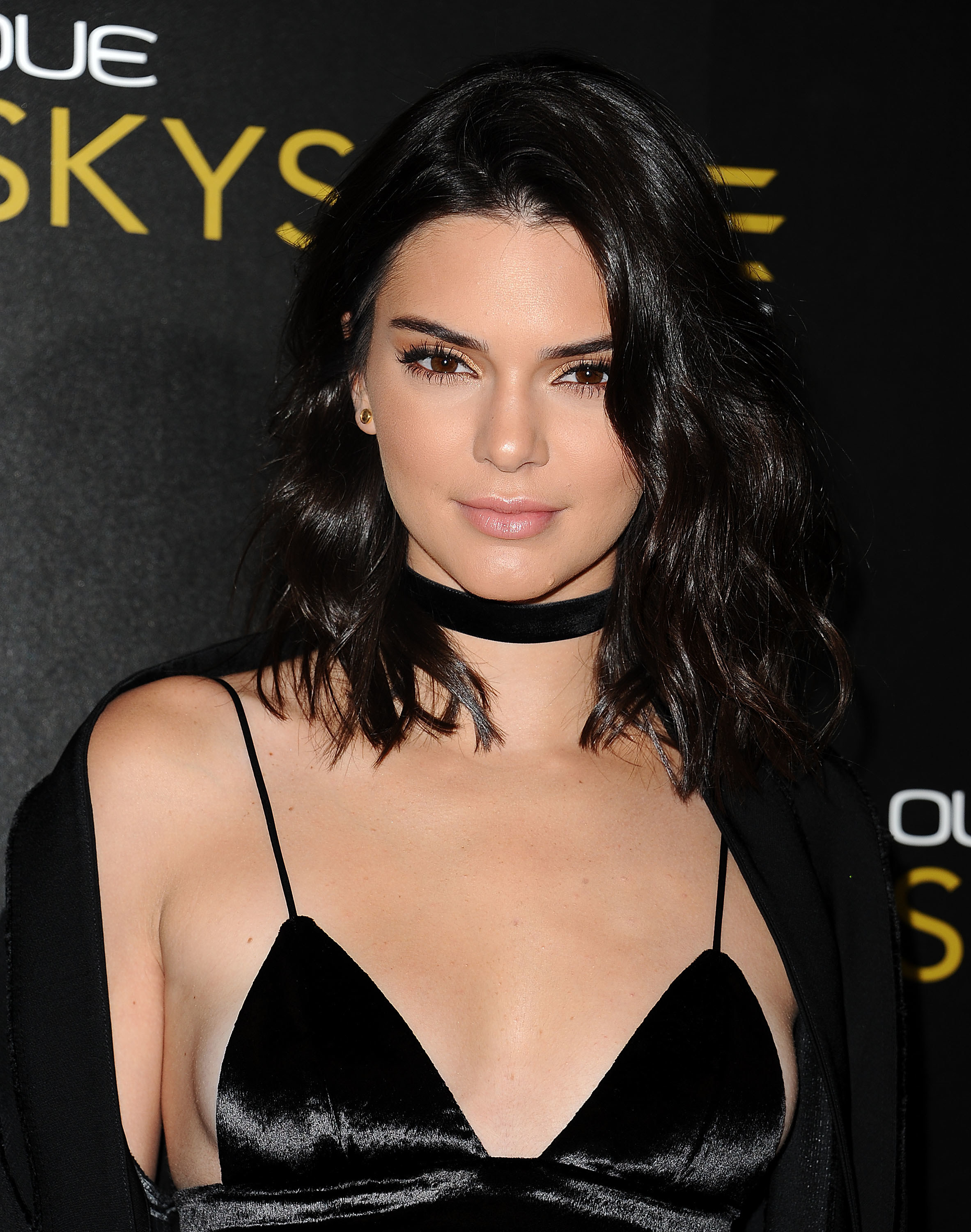 23.
Kendall stuck with that look for some time, rocking the same short locks at the Cannes Film Festival in 2017.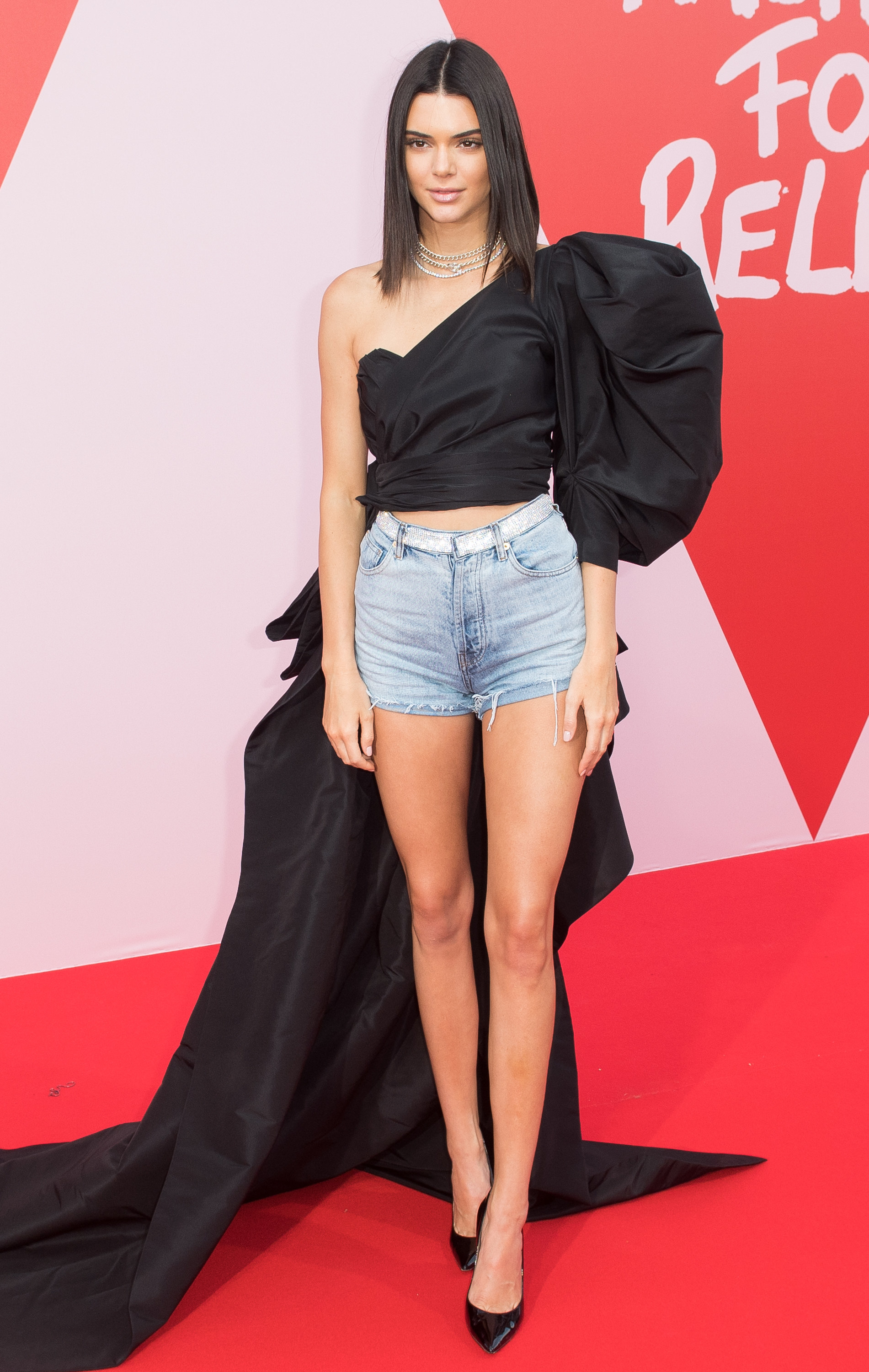 24.
And stayed pretty consistent in 2018 too!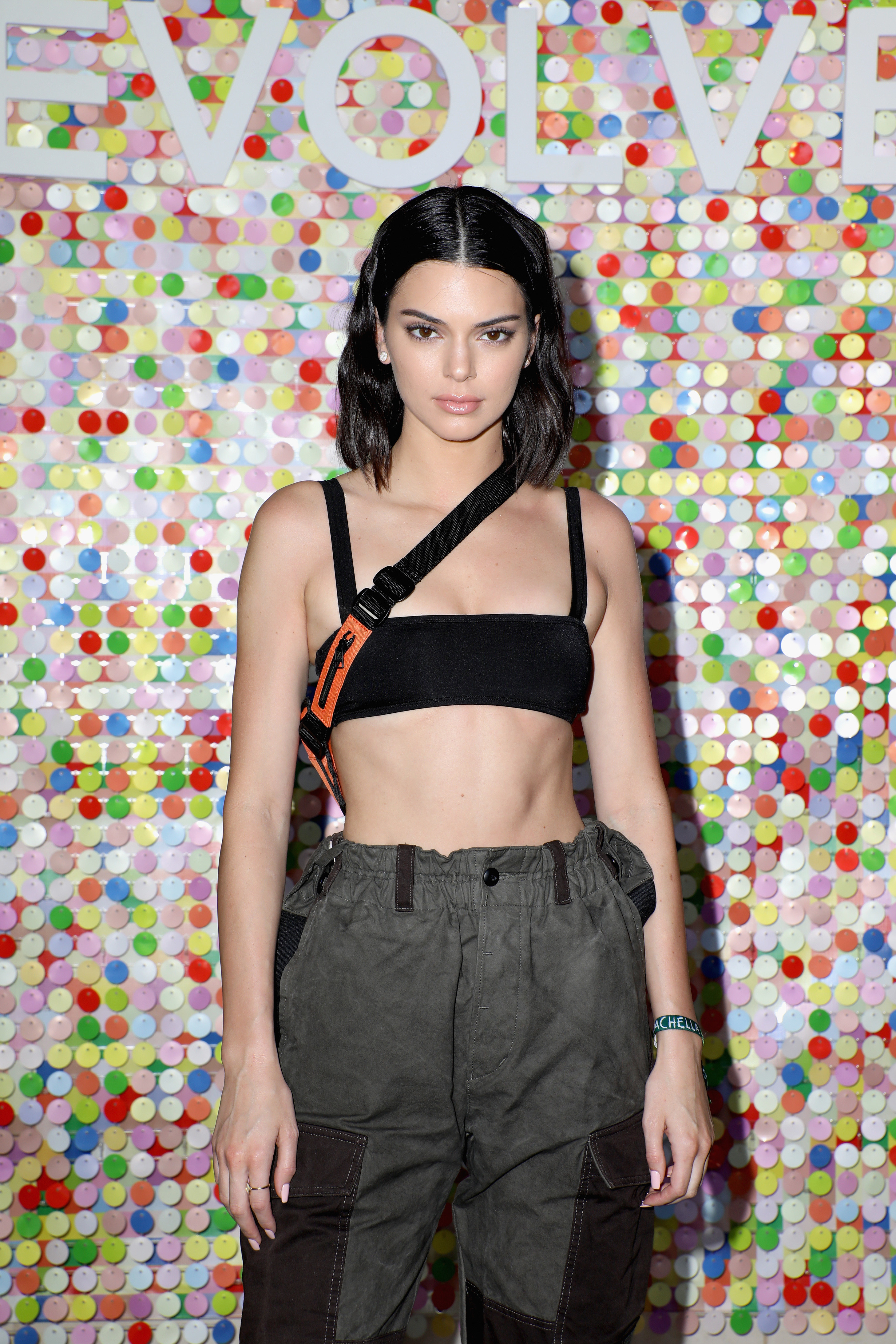 25.
Later that year, she took a risk in a sheer dress at an event for Chopard.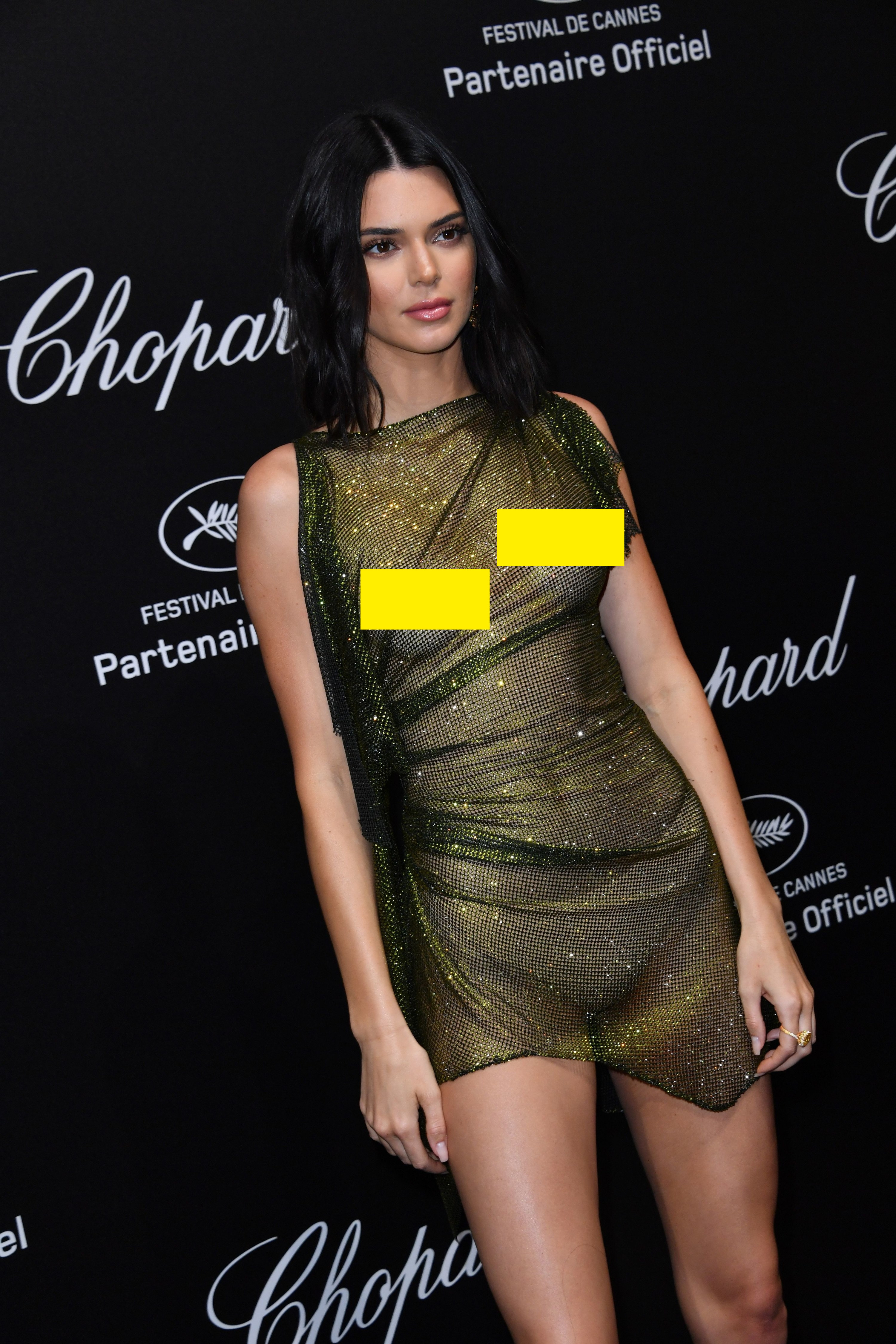 26.
And in 2019, got risqué with her look for the Vanity Fair Oscar Party.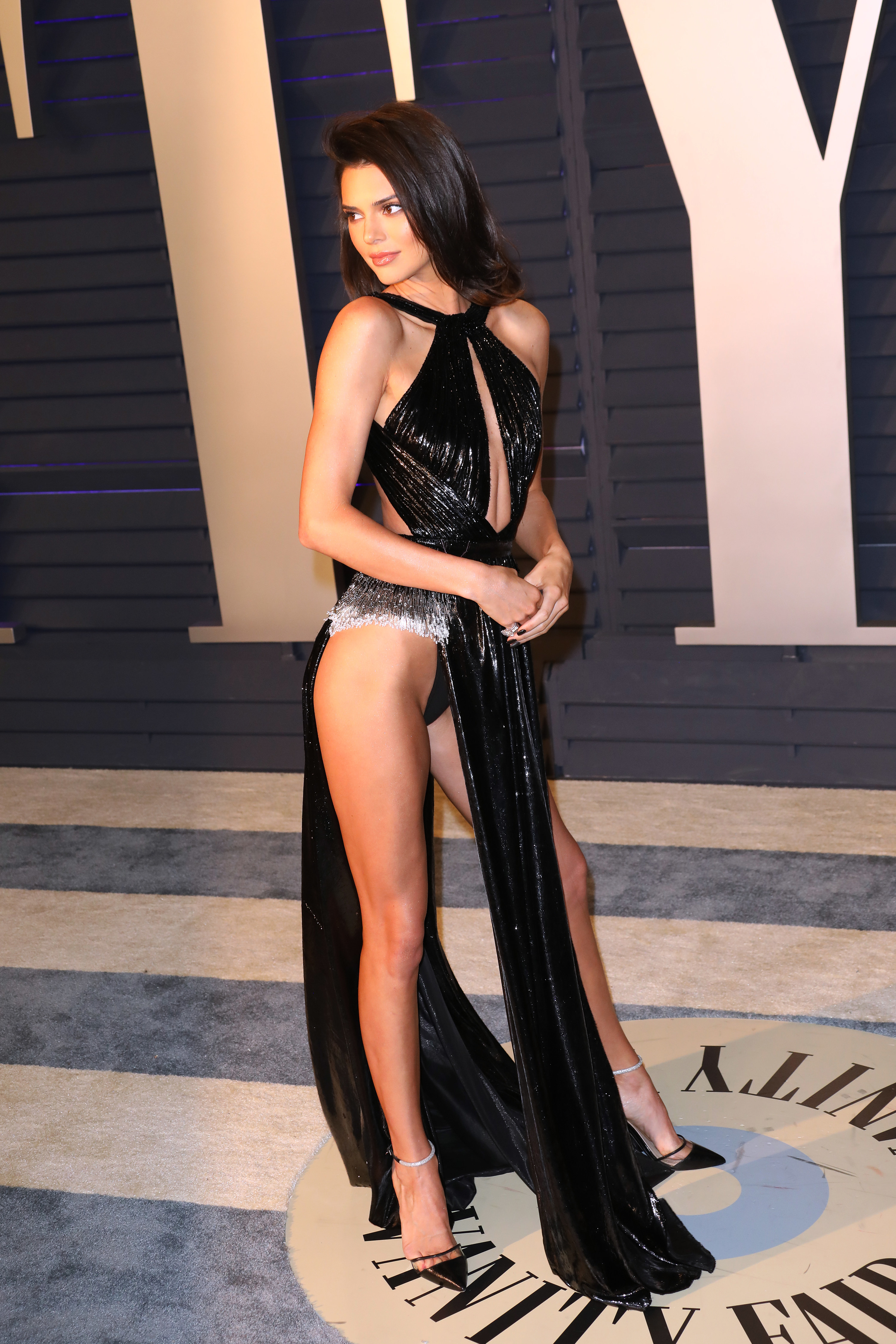 27.
After keeping up with her brunette bob for the better part of the past three years, Kendall went back to blonde.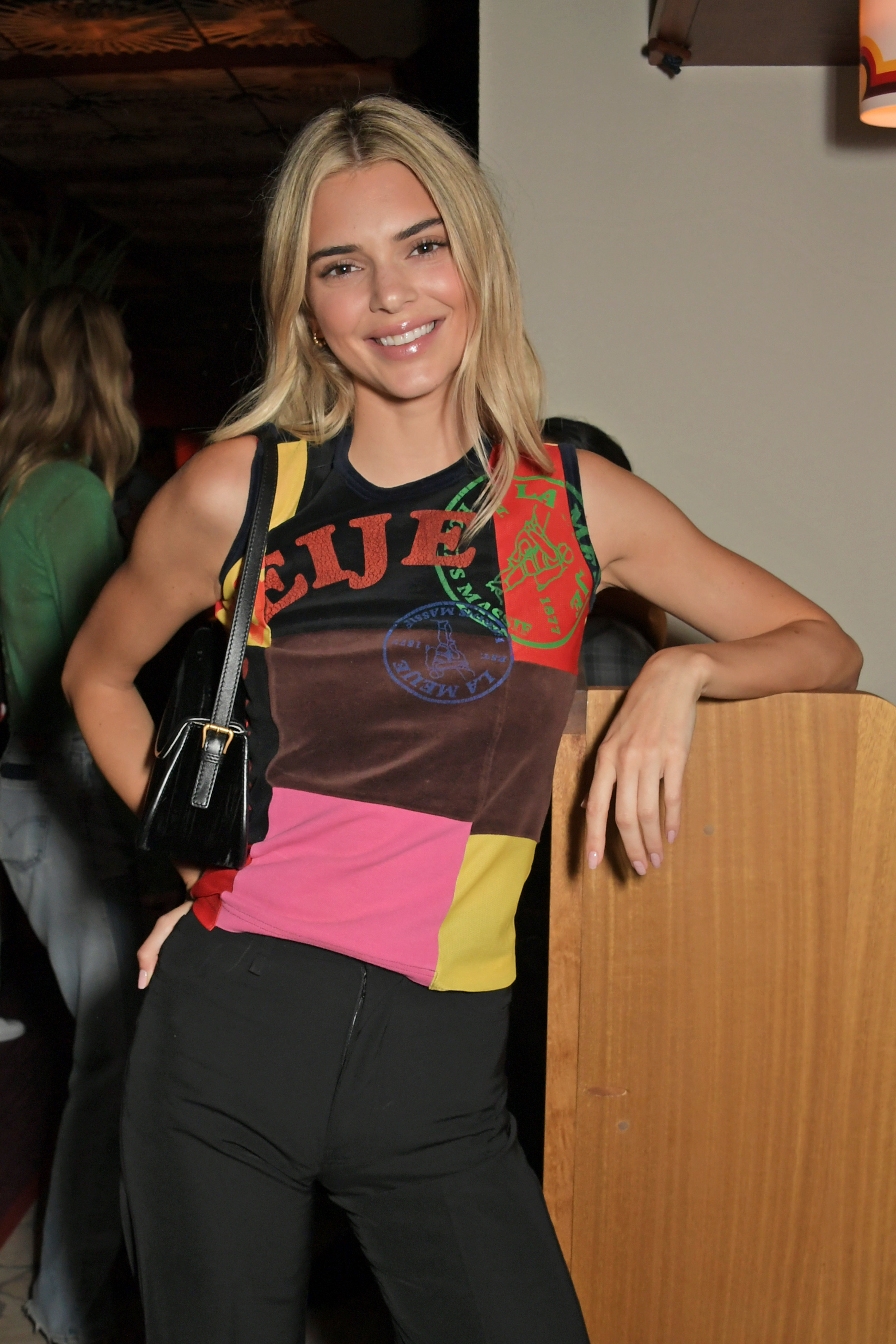 28.
But again, the blonde didn't stay for long and in 2020 she was back to her natural locks...with a few extra highlights.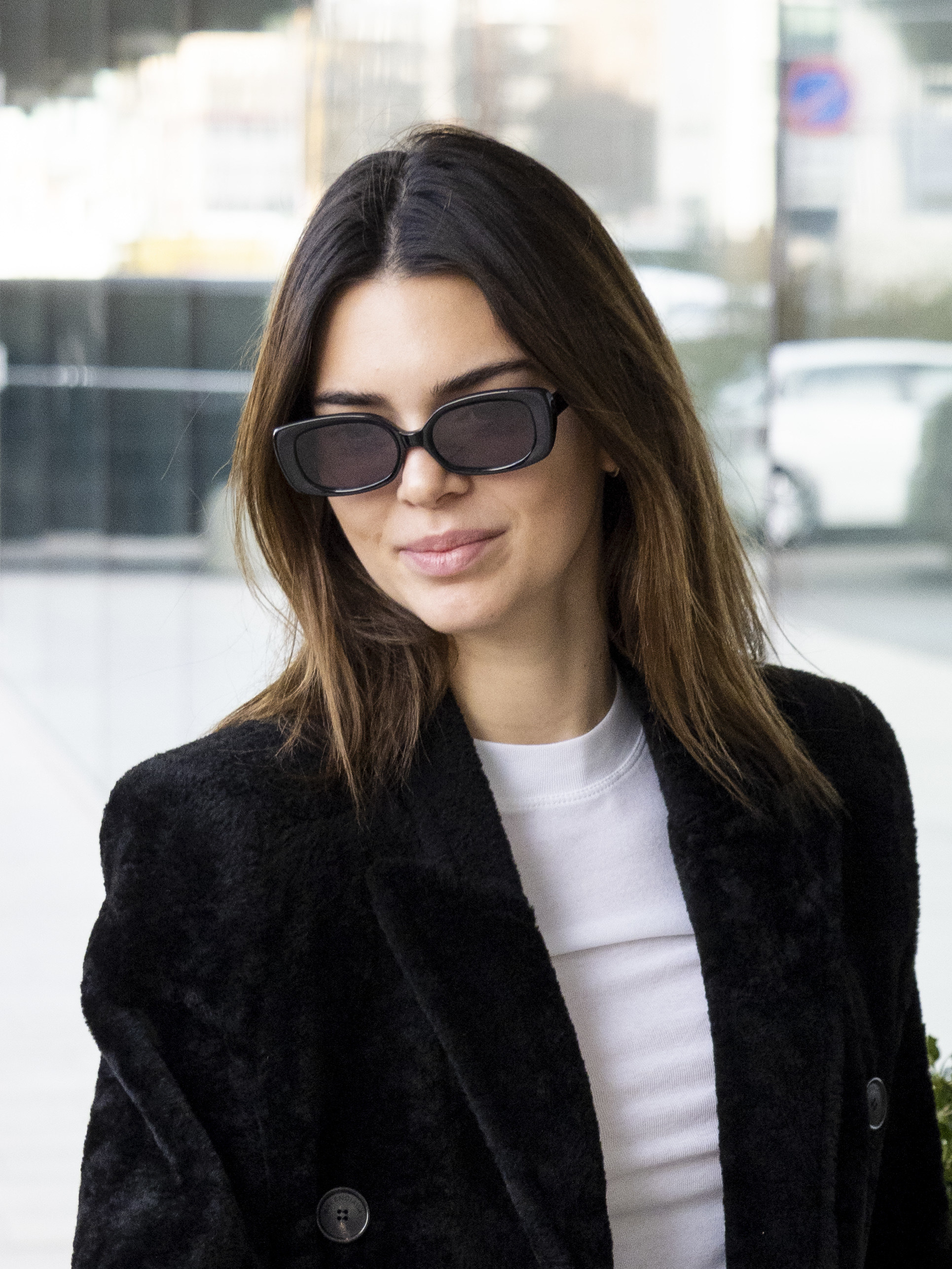 29.
Coming out of quarantine in November, Kendall's hair was even lighter!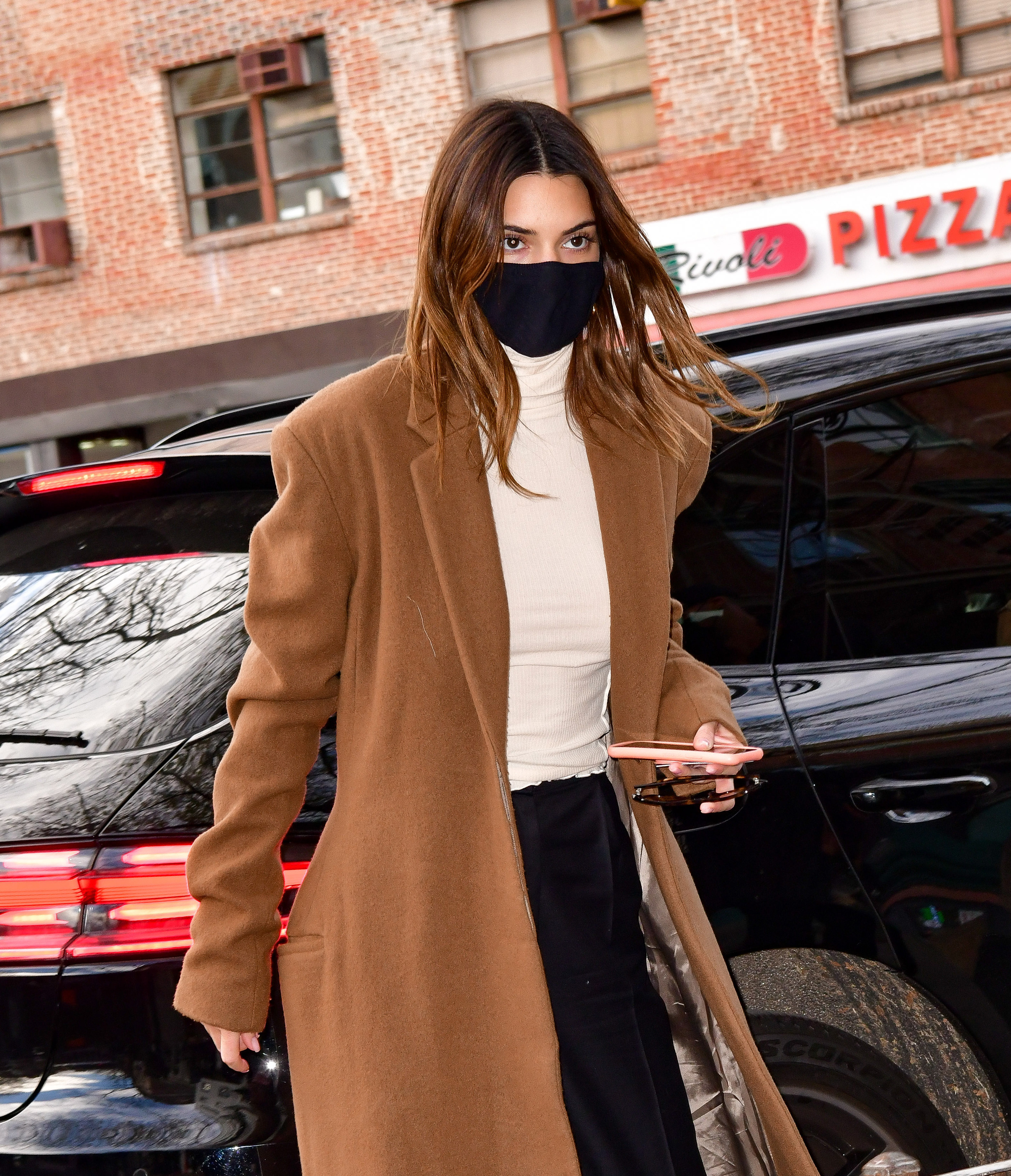 30.
But by the time the Met Gala rolled around in 2021, she had darkened her locks to go along with her stunning look.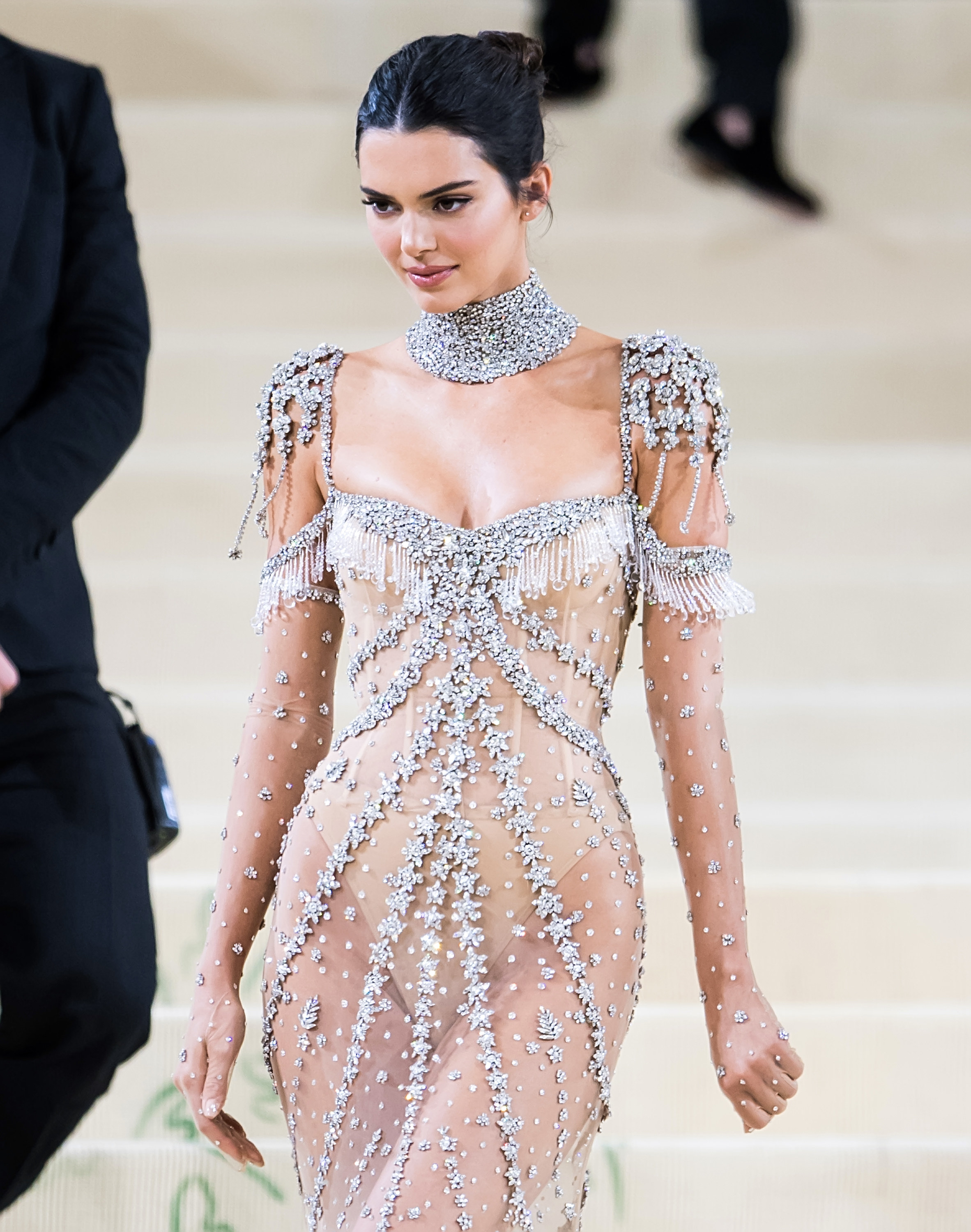 31.
And in 2022, Kendall made her biggest change yet — giving a glimpse of red locks during a Prada show at Milan Fashion Week.
32.
And she made her new look totally official when she let her hair down while walking for Courreges later that week!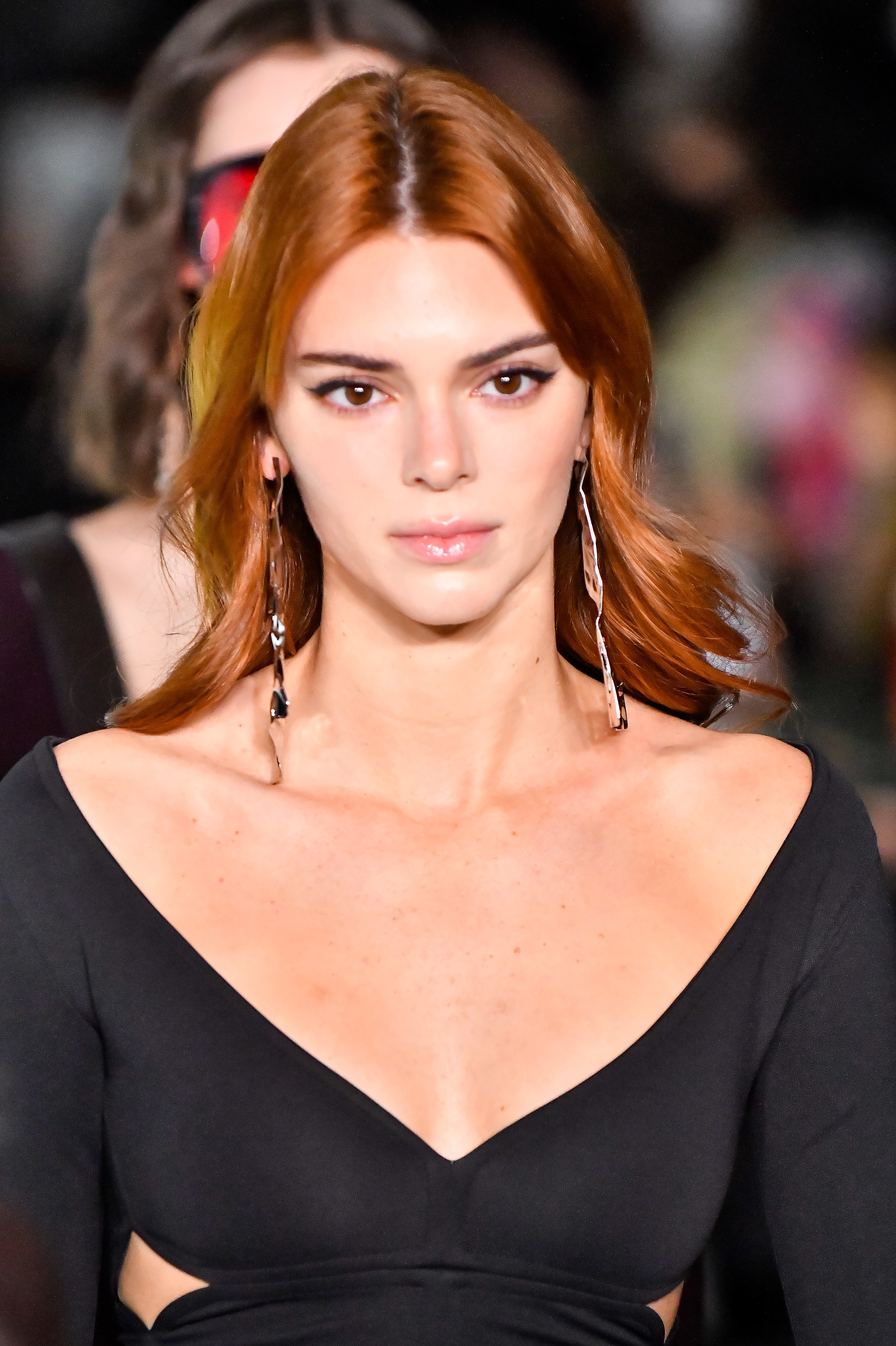 Only time will tell how long Kendall's new look sticks around!