Apparently, it wasn't all love between Jonah Hill and McLovin actor Christopher Mintz-Plasse in the early days of filming Superbad.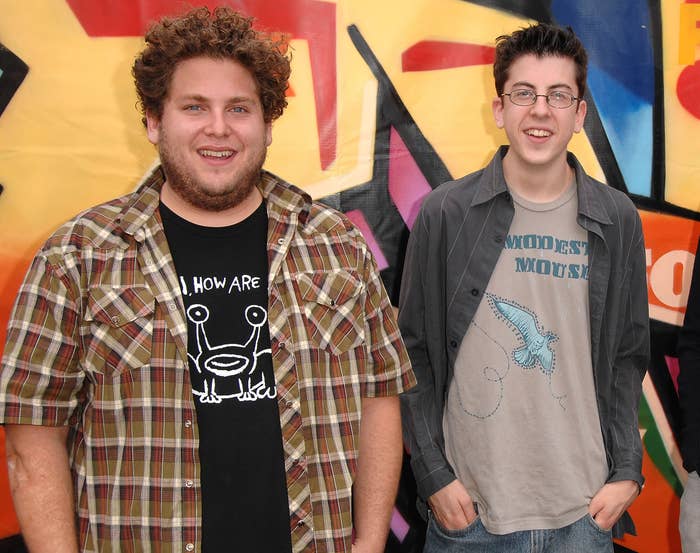 In honor of Superbad's 15th anniversary, the cast and crew looked back on their experience making the film, which included a rocky audition process.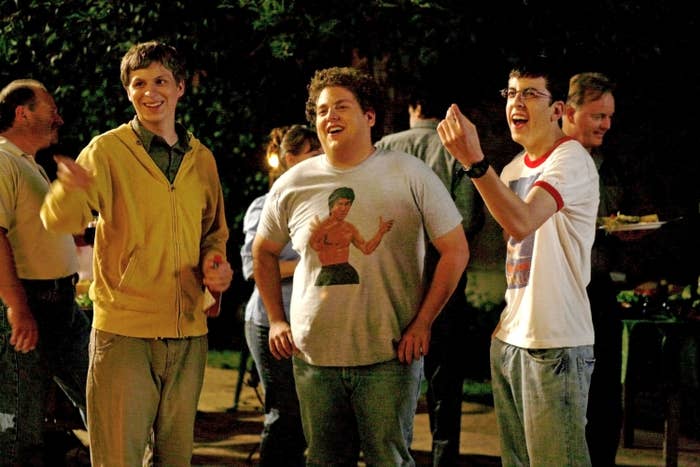 It turns out that Jonah actually really "hated" Christopher when he auditioned — and didn't want him to be a part of the movie.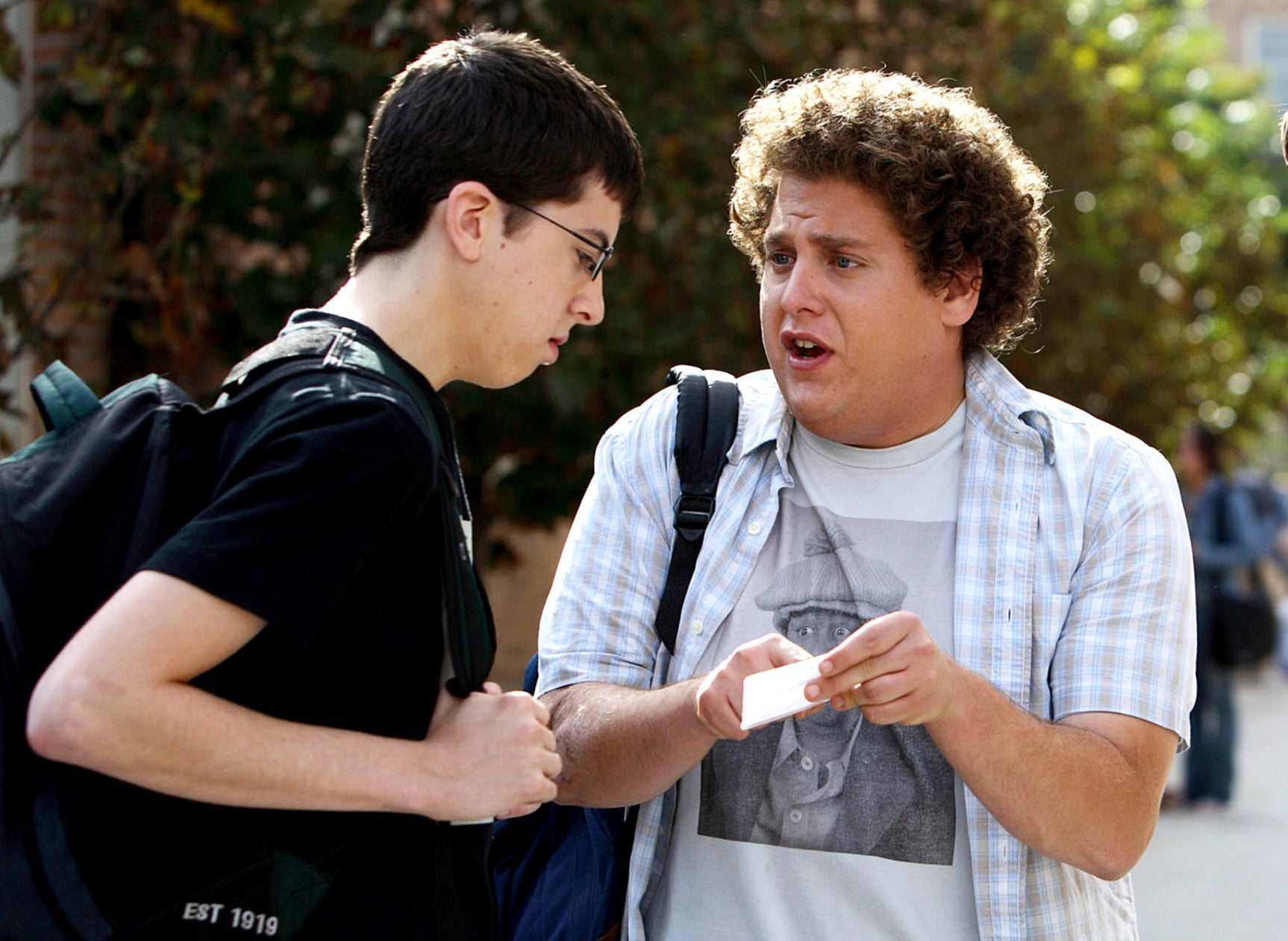 "Jonah immediately hated him. He was like, 'That was fucking with my rhythm. I couldn't perform with that guy,'" writer Seth Rogen shared in the Vanity Fair article.
While Jonah admitted he now knows Christopher was "really, really amazing off the bat," he says he was also "really annoying to me at that time."
Director Greg Mottola recalled that when Christopher read for the role, he "played it like he was clearly the coolest guy in the room and everyone else was a nerd and a loser."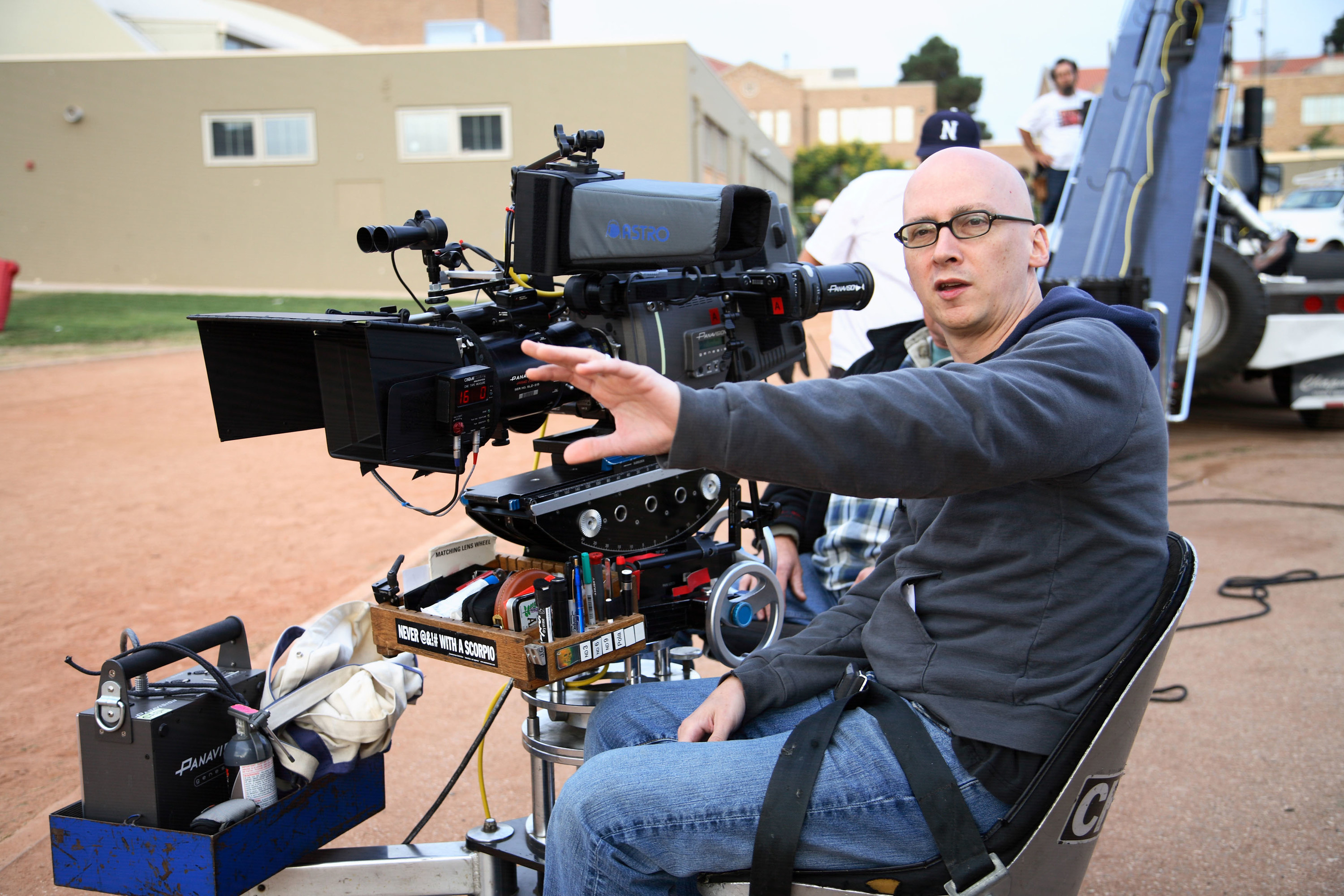 Producer Judd Apatow added that Christopher was "very caustic" and even "attacked Jonah and did improvs insulting Jonah."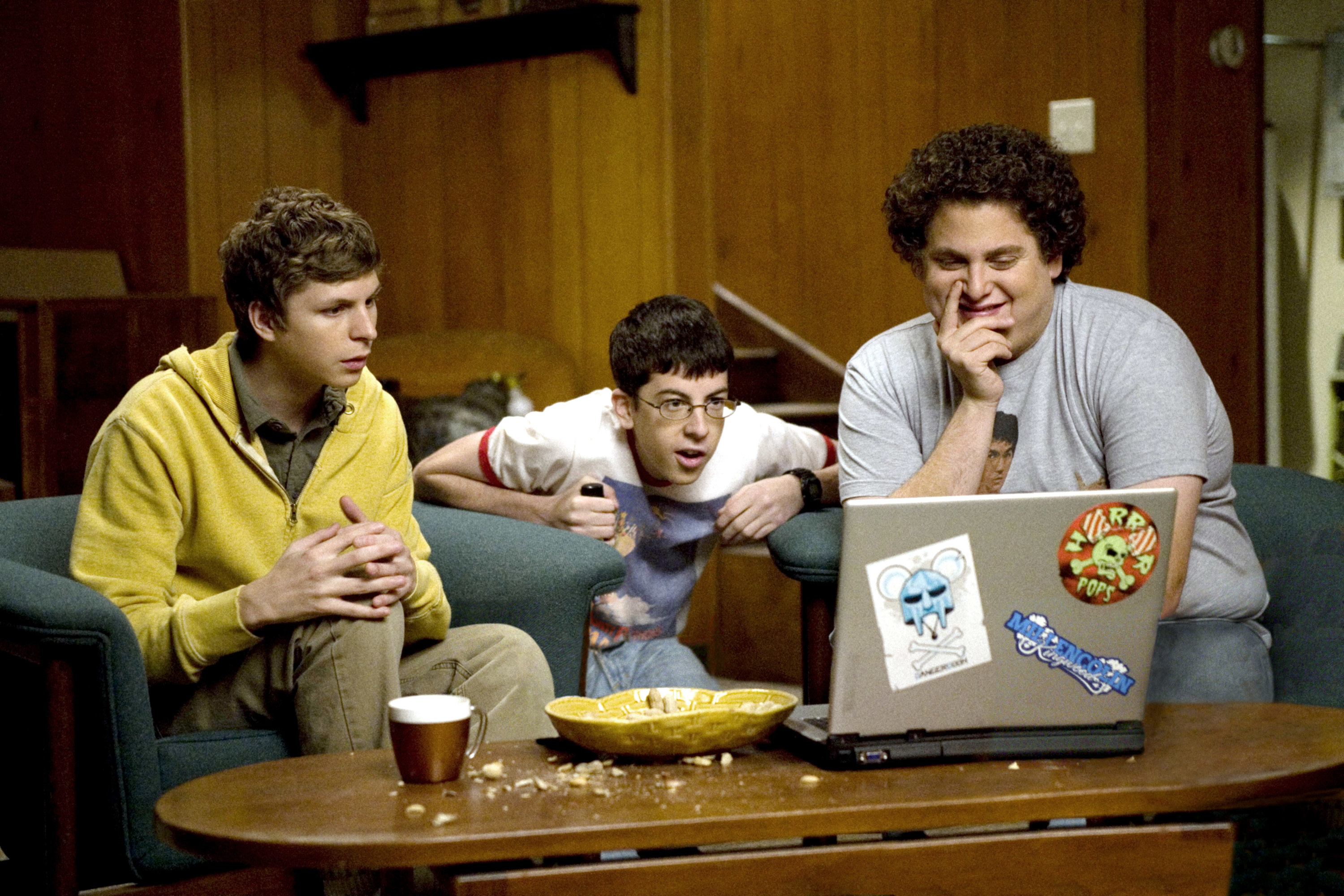 "Jonah said, 'I don't like that guy. I don't want him doing it,'" Judd revealed. "And I said, 'That's exactly why we're hiring him. It couldn't be more perfect. The fact that it bothers you is exactly what we want.'"
Meanwhile, Christopher was just happy to be there and was so sure he wasn't going to get the role that he had everyone sign his script.
"I was just, like, a scrawny kid. I was super stoked to be there. I had Seth and everyone sign my script because I didn't think I was going to get the part," Christopher said.
Clearly, Christopher did end up getting the part — and Jonah put his feelings aside to make one of the most iconic comedies of the early 2000s.