Jessica Chastain may have gotten tripped up at the Screen Actors Guild Awards last night — but she didn't let that kill her mood!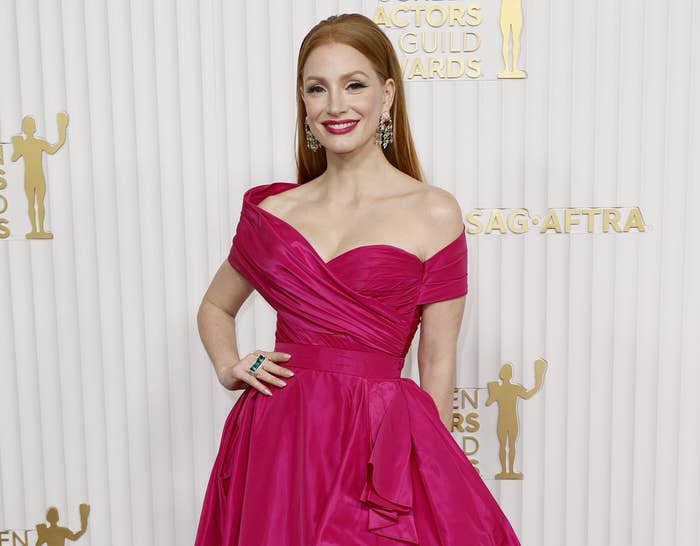 While on the way to accept her award for Outstanding Performance by a Female Actor in a TV Movie or Limited Series, Jessica had a minor fall while going up the stairs.
Even though the whole thing was quick, fans noticed the incident and wanted to make sure Jessica was okay.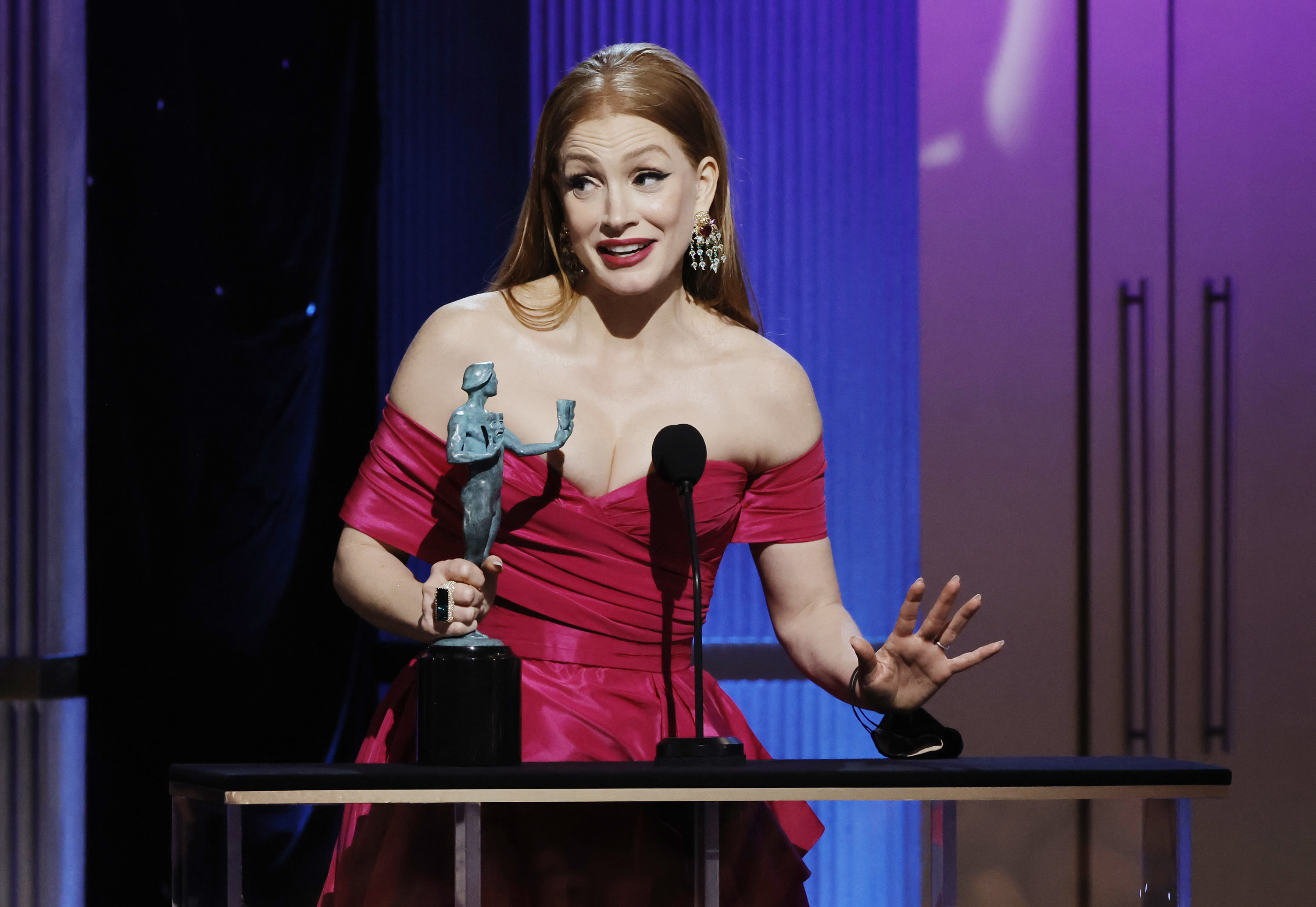 Looking back on the moment, Jessica says she was "a little embarrassed" but it was all okay, because she had Paul Mescal and Courtney B. Vance helping her!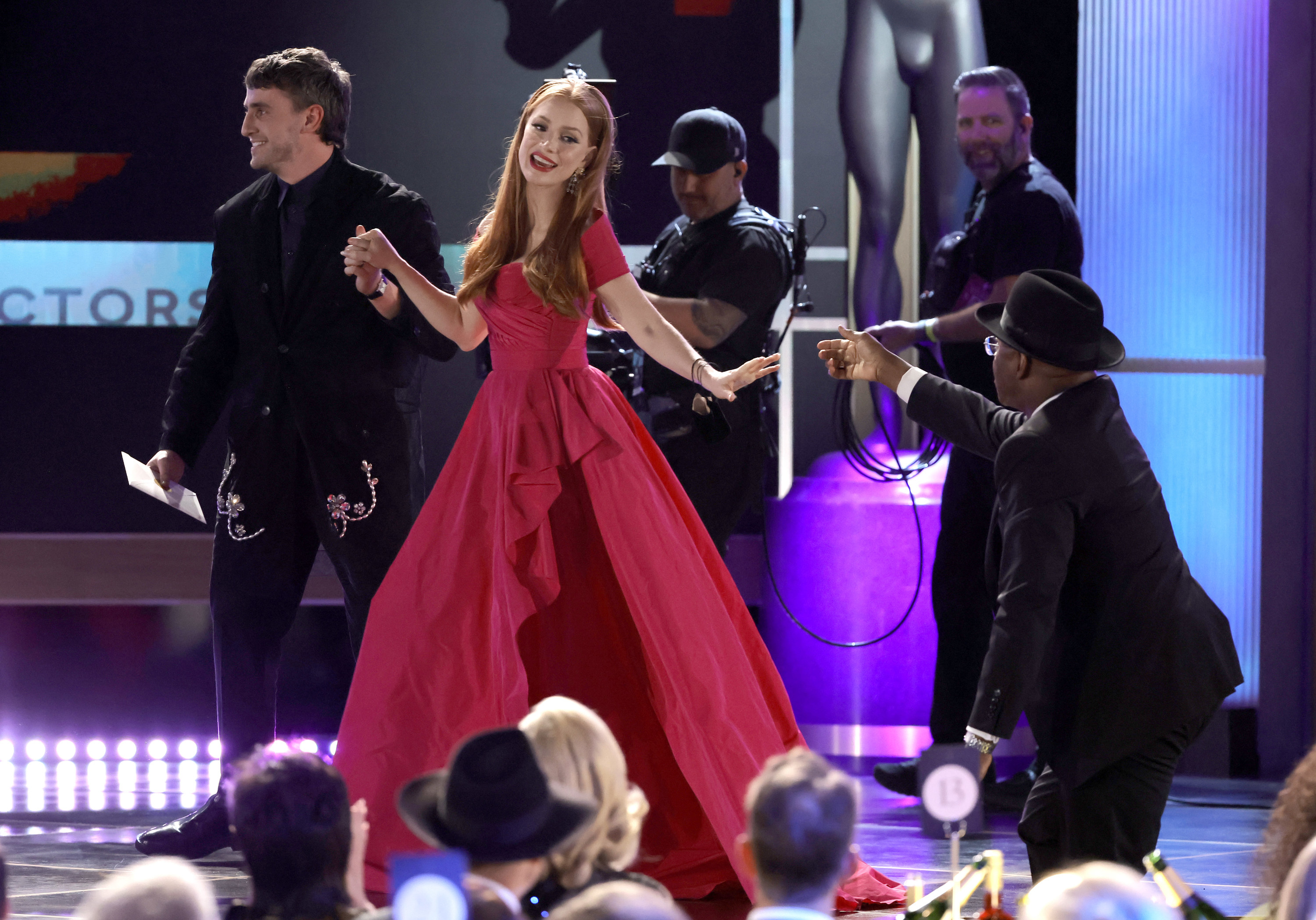 Jessica later blamed the fall on being "trapped" in her dress but said it really didn't bother her that much.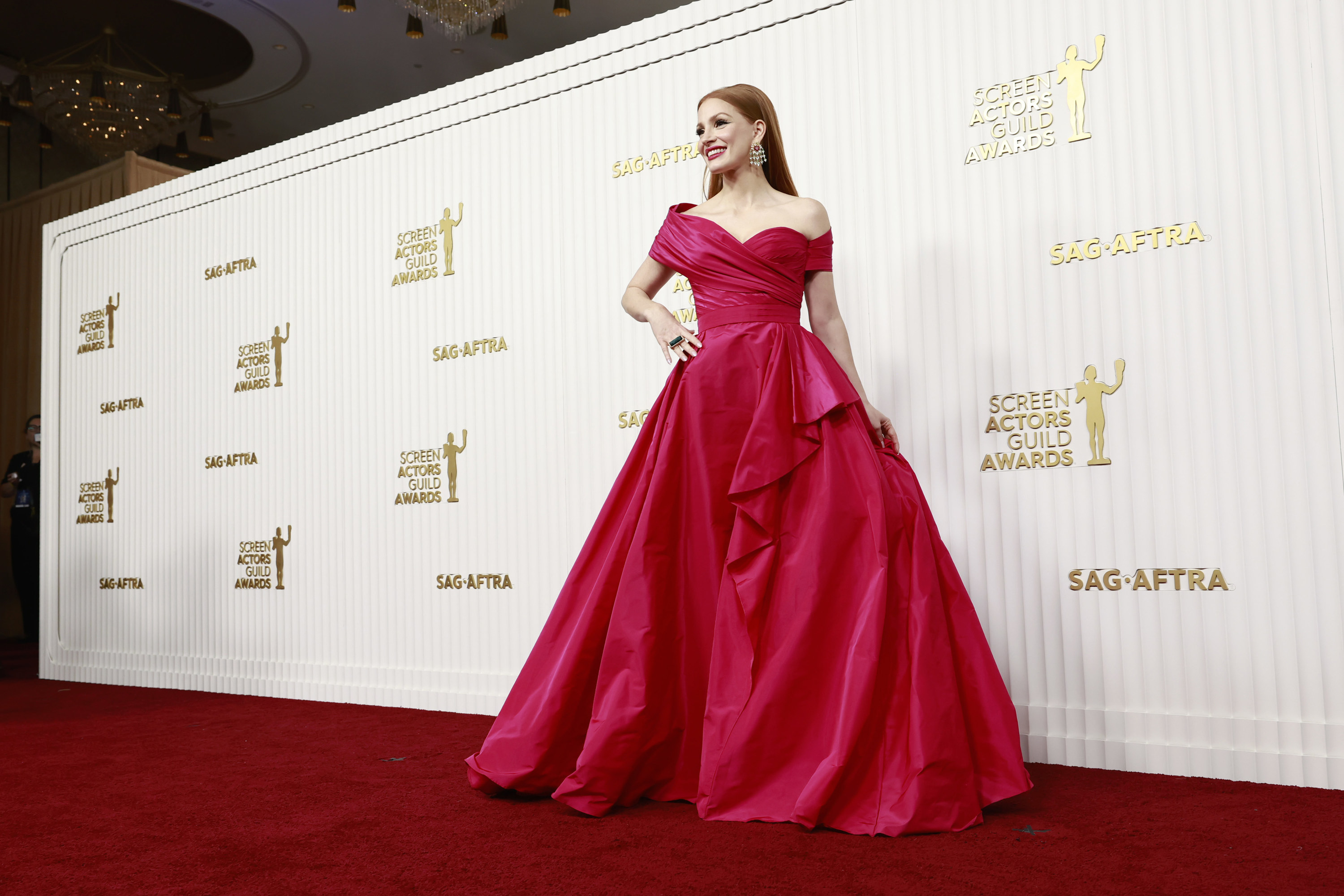 "I'm just so over the moon and happy and I can't believe it," Jessica said of her win.